What better thing is there to do on a sunny Bank Holiday Monday than go for a walk? Actually my kids could probably think of lots of things they'd rather do, like playing Minecraft all day, if only I allowed them….
Instead, I'd put some effort into finding a decent walk, with a cafe stop halfway round, a good view and no rain. We hadn't visited the Cotswolds for quite a while, so a walk to Broadway Tower fitted the bill.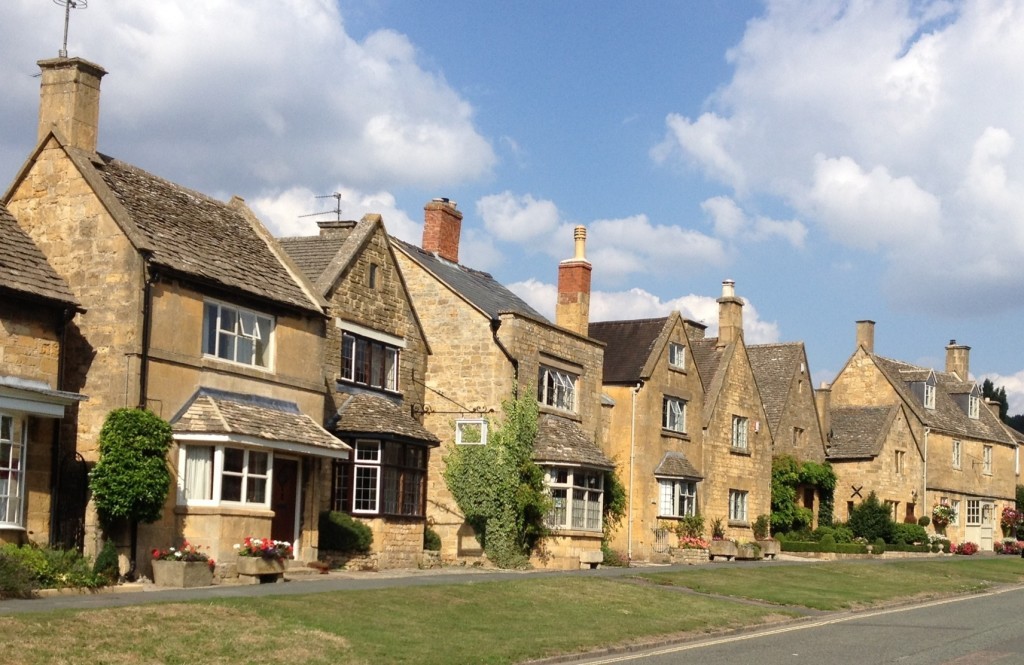 Our walk started from the picture perfect Cotswold village of Broadway, with its honey coloured stone houses and cottage gardens. The village roads are lined with antique and country clothing shops, and whilst it's undeniably pretty I couldn't help feeling it was suited to older and more affluent visitors than ourselves.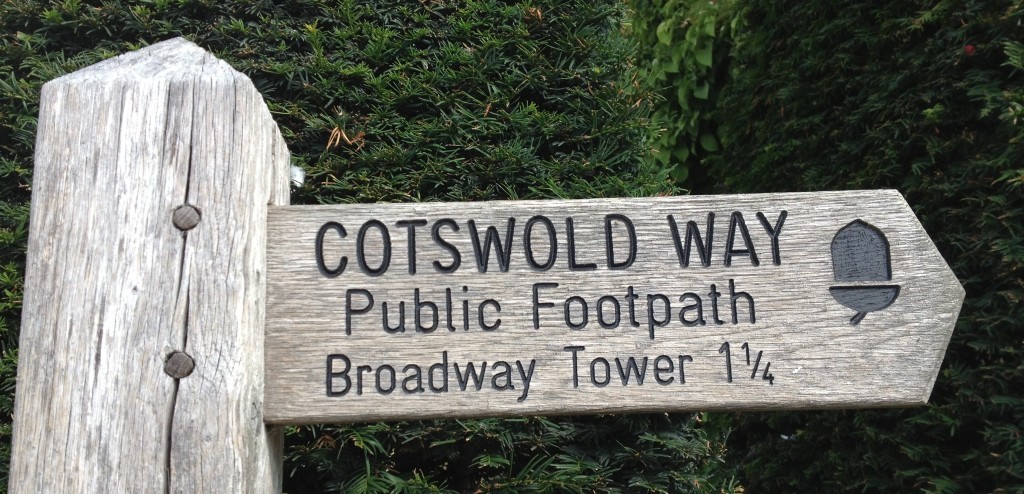 From the village centre we took a path past a playground, which looked new and was very popular. Most of the play items were for younger children (<8 years) so we didn't go in.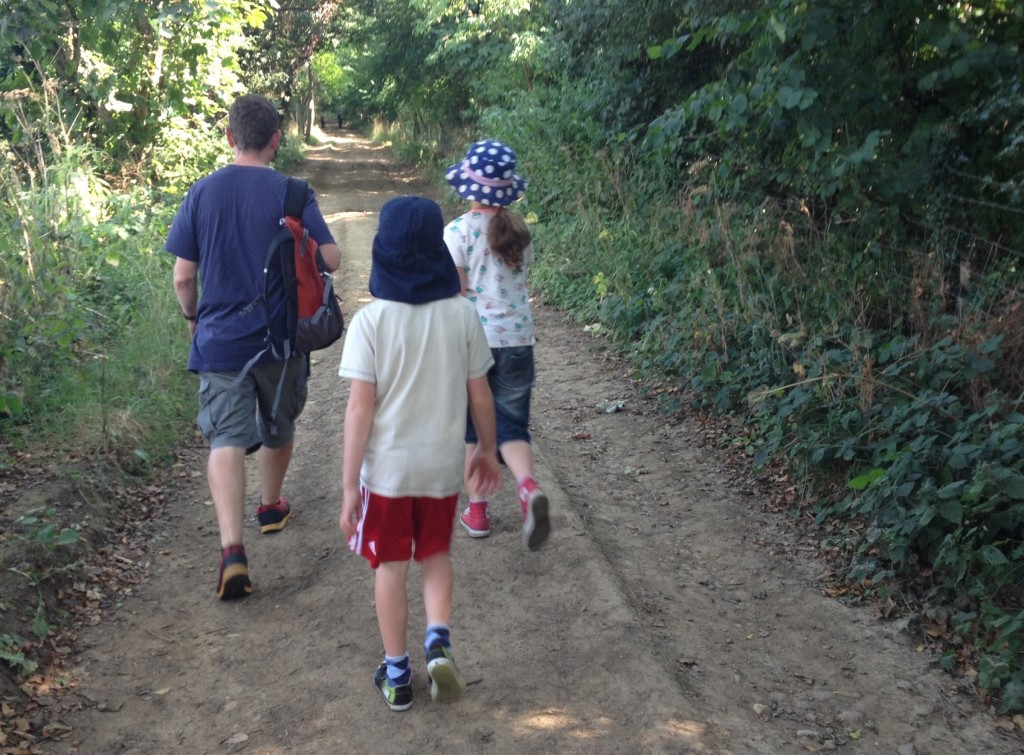 After crossing a couple of fields we started walking uphill through a wooded lane. This was most welcome as the afternoon was turning out warm, so we appreciated the shade. Although it had been dry in the days prior to our visit the track was still quite muddy in places, so I'd imagine it would be a pretty wet walk in the winter.
From the wood we walked up through a field of sheep, past a house that had superb views over the countryside. At a junction with another track we came across some children selling small purple plums for £1 a bag.  I don't normally like plums but as they were raising money for charity I bought a bag and they were delicious!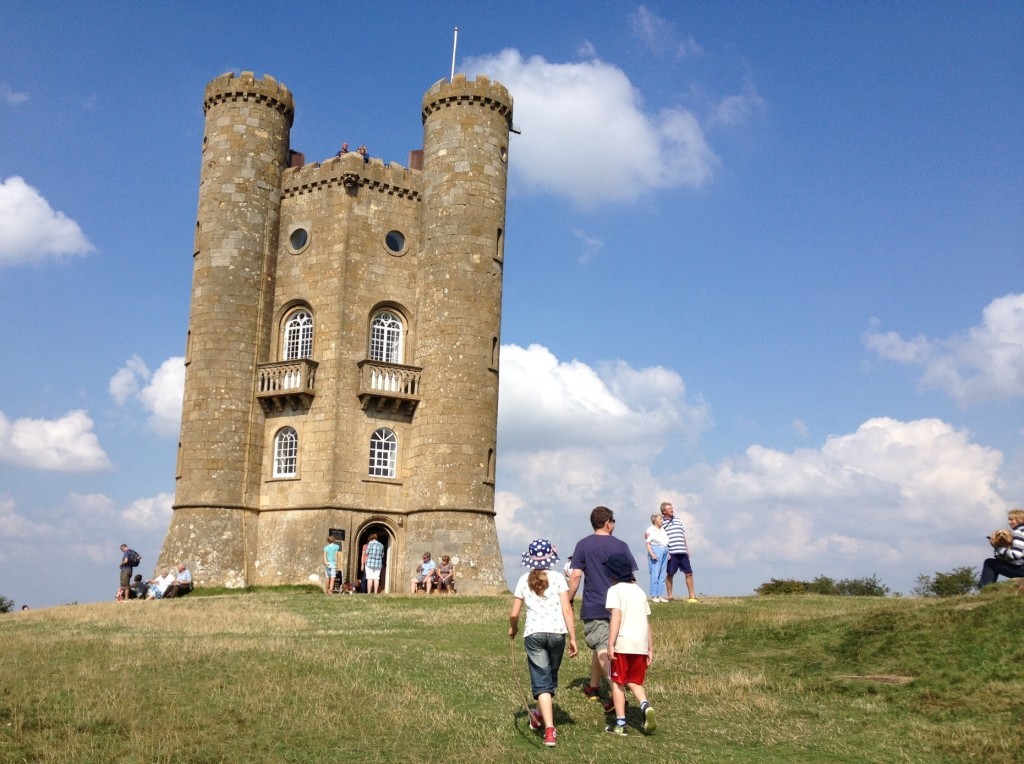 Broadway Tower was almost upon us, but we were desperate for a drink so stopped at the nearby Morris & Brown cafe first. The cafe, as expected on a Bank Holiday, was heaving and people were queuing out the door. We eventually got our drinks and sat outside enjoying the views. Suitably refreshed, we queued again for the toilets before finally making our way to the tower itself.
Broadway Tower is a folly and was built in 1799. Follies often have an interesting history and this one is no different. According to Wikipedia (if you believe it) this one was built for Lady Coventry as she had wondered whether she'd be able to see a beacon on this hill from her home 22 miles away. (She could).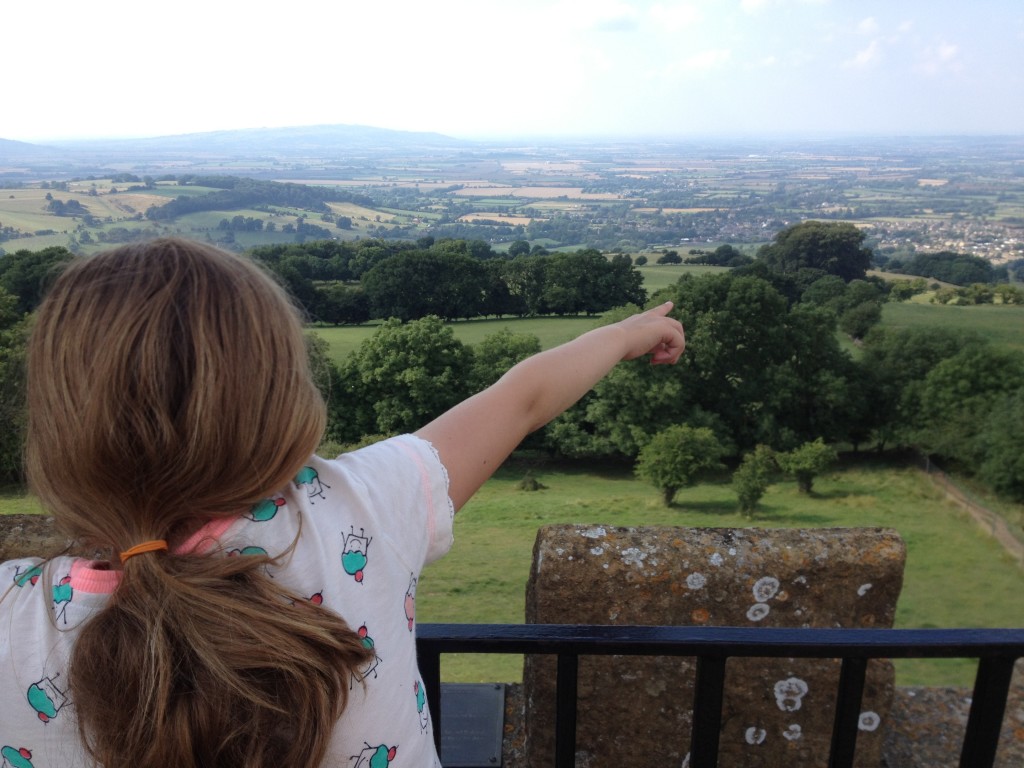 The tower is the second highest point in the Cotswolds, after Cleeve Hill. From the top you have excellent views across the surrounding counties, and down to the red deer in the enclosure near the tower.
There are plaques around the tower which show you what's in each direction.  You can supposedly see as far as Birmingham and various parts of Wales but I'm not convinced!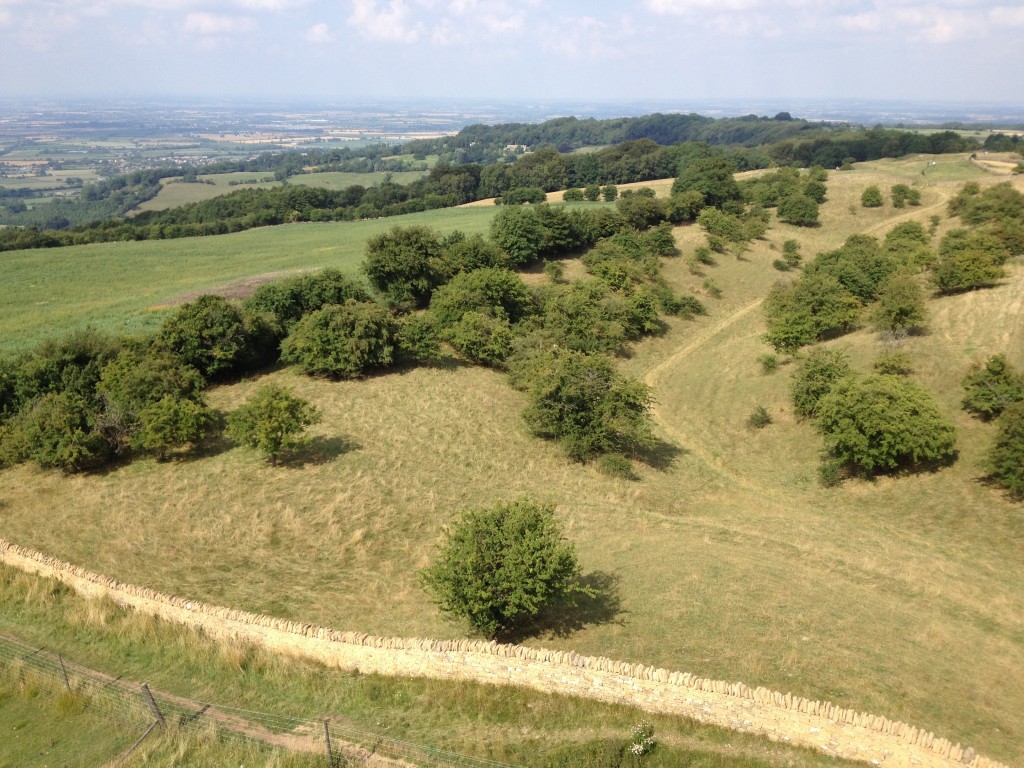 The path back from the tower follows the Cotswold Way and is downhill all the way to Broadway. We passed a Cotswold stone wall being repaired, lovely to see that this traditional craft is still being maintained.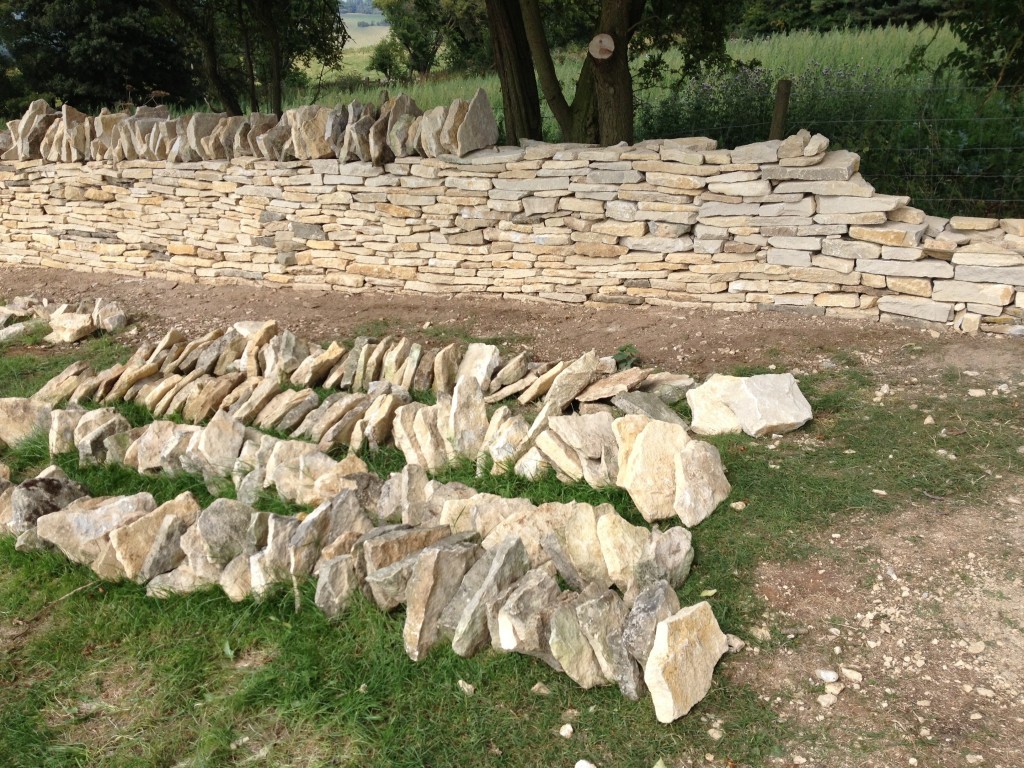 Youngest son had great fun running down the hill whilst we followed at a more leisurely pace. There were thistles next to the path which were attracting loads of tortoiseshell and peacock butterflies, probably the most I've seen all summer.
The path takes you back into Broadway village, where there are plenty of tea rooms if you're in need of a refreshment stop.
Cost:
We parked in Broadway, the cost was £4 for up to 10 hours.  Alternatively you can park for free at Broadway Tower.

You can walk around the grounds of Broadway Tower for nothing. To go up the tower, it costs £5 for adults, £3 for children (but those under 10 are free) and £14 for a family ticket.
More info:
We followed the  Cotswold Way "Broadway and the Tower" circular walk.  The walk is not suitable for pushchairs or wheelchairs. It's a 4 mile walk and I'd suggest most suitable for children age 5+, who are used to walking.
Broadway tower is open daily from 10.30 am to 5pm.
There is also a nuclear bunker next to the tower, which is open on selected dates. It wasn't open during our visit but I'd like to go back and have a look in it sometime.
You may also like: