I hoped my 50th year would be memorable. But back in January 2020 little did I realise what the year had in store for us all.

This time last year I was busy planning how to celebrate the big 5-0. I am not a party person but had planned to do 50 things in 2020 split across several different categories. Of course things didn't work out as expected.
However this is not a blog about how terrible the year was. I adapted my plans, postponed a few things and got on with others. That said, I do realise 2020 was an awful year for many people and that I was incredibly privileged in many ways.
So, did I achieve my 50 challenges?
Journeys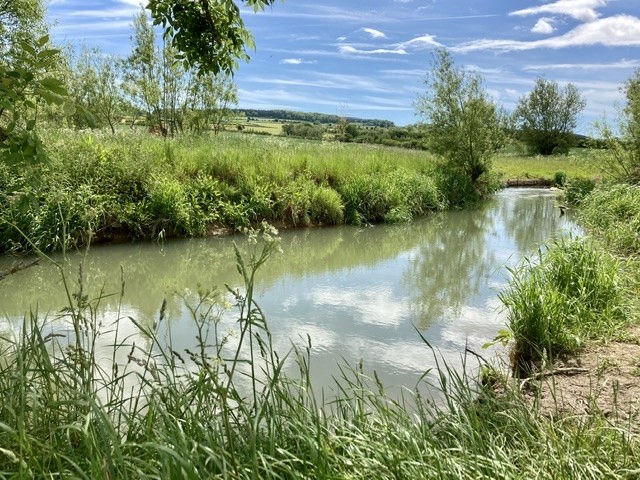 The only one of my original journeys to come to fruition was to walk a long distance route.  We walked the 66 mile Oxfordshire Way, a local lesser known route but it fitted well with the semi-lockdown of early summer.
I had planned to cycle the Devon Coast to Coast route but it wasn't to be. However I did manage to cycle the Plym Valley trail from Plymouth, a short part of the Coast to Coast route.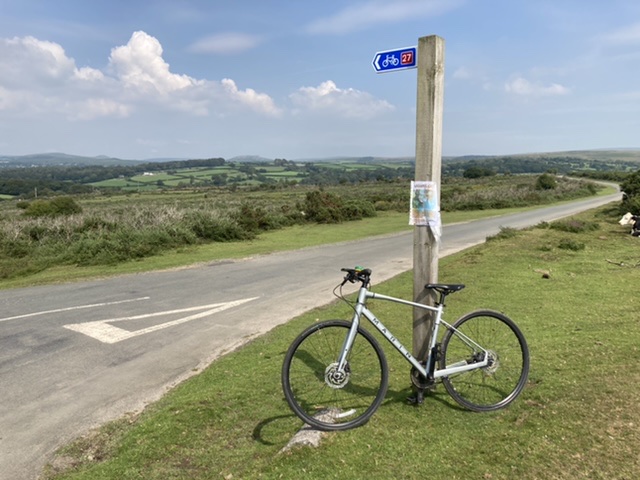 I'm hoping to complete my other journeys (long distance train rides and a running event) in 2021.
Things that scare me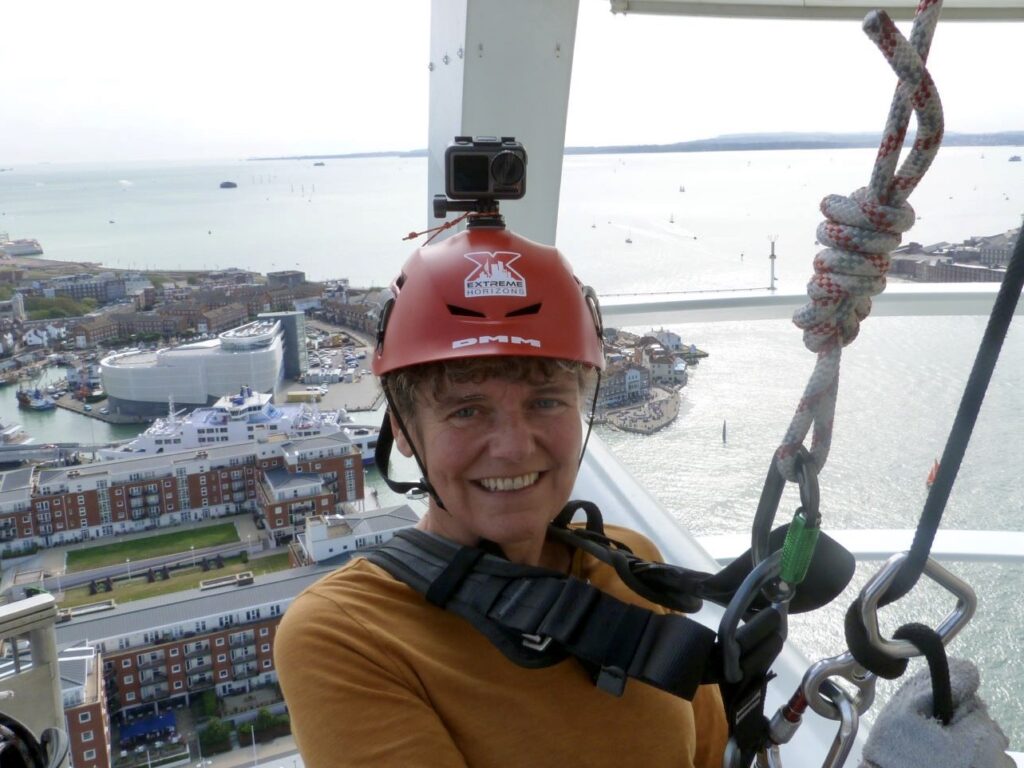 This is another category I didn't finish, although the ones I did do were memorable. Firstly a trip underground, caving in the Mendips. And then a trip high above ground, abseiling off the Spinnaker Tower in Portsmouth.
I also walked Up at the O2 and slid down the slide at the Orbit. Whilst this day out was enjoyable it wasn't as adrenaline inducing as stepping off the edge of a platform 100m off the ground!
I've still got a few things I'd like to do, perhaps in 2021, but I'm not sure if I'm brave enough to commit to them in writing.
Sleeps away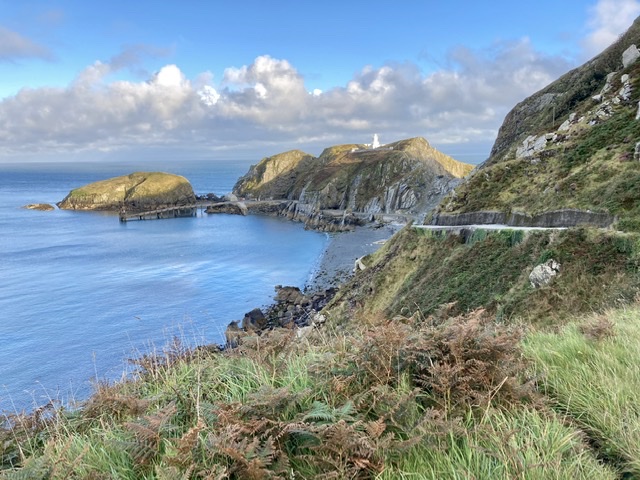 I had two trips abroad booked for 2020; a few days in Bologna and an activity week in the French Alps. You can guess what happened to them!
However, England was still open over the summer. By far the best trip of the year was a short break on Lundy, one of my 100 UK bucket list destinations.
We also spent a week on the Rame Peninsula in Cornwall, and stayed overnight in Airbnb's in Devon, Somerset and West Sussex.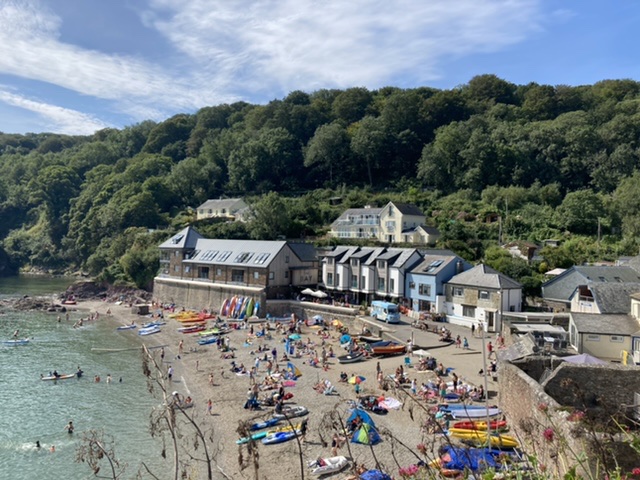 Theatre trips
In February I saw Everybody's Talking About Jamie in London and Dom Joly's Holiday Snaps: Travel and Comedy In The Danger Zone. A month later, in a packed theatre in Oxford, I watched the comic Tommy Tiernan. As you can imagine, that was the last physical theatre outing of the year.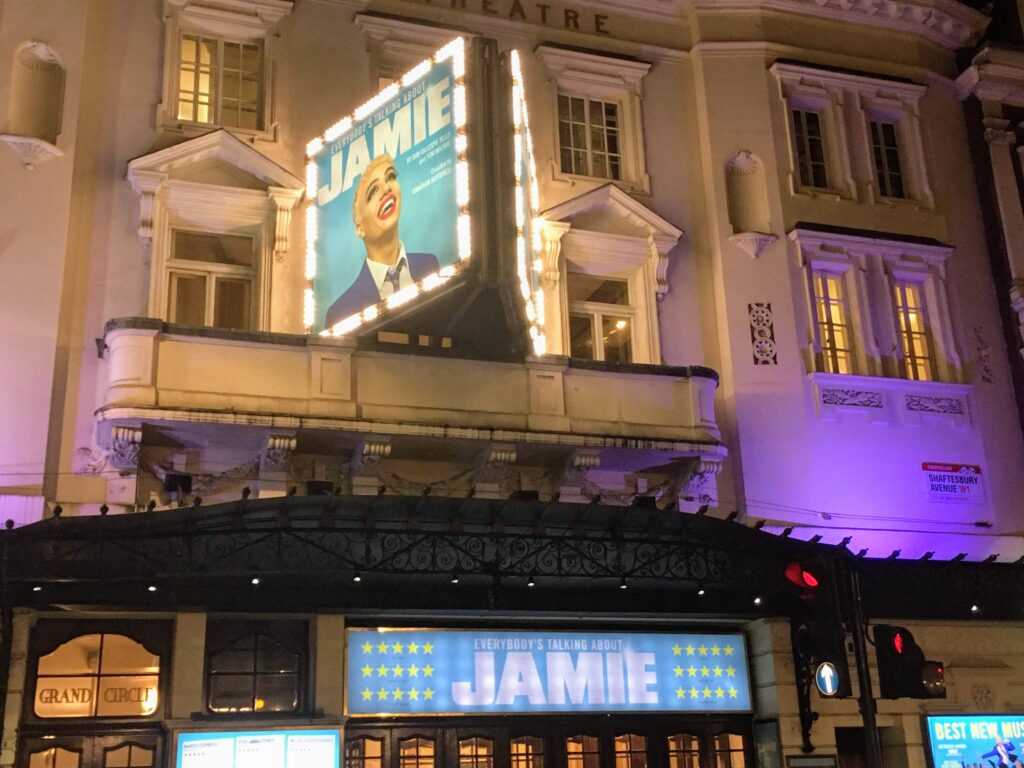 Instead I watched Hamilton on the TV, probably a good thing as I got a little lost with the plot. Over the Christmas holidays I also watched an online panto; perhaps a weird choice for a 50 year old, but it was created by Peter Duncan (ex-Blue Peter) in his back garden. I was a huge fan of his pantomimes at the Oxford Playhouse when the kids were little and this one didn't disappoint.
Food experiences
My biggest treat of the year was a 7 course evening meal at the two Michelin star restaurant, Le Manoir aux Quat'Saisons. It was incredible. I even wore a dress!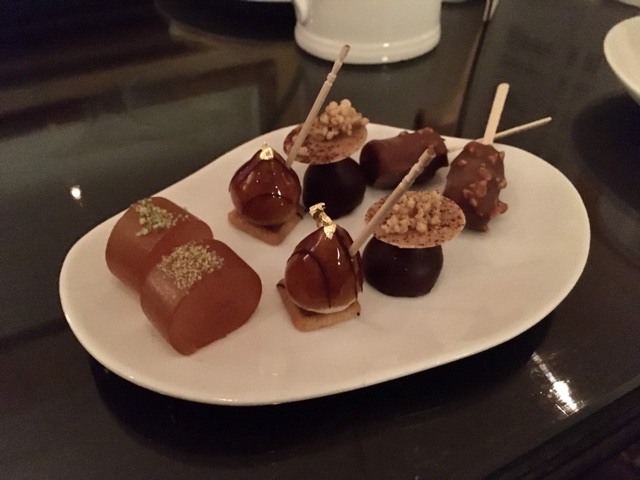 Later in the year, during lockdown, I finally made my own hot cross buns. I also made honeycomb, which was a disaster as I burnt the sugar. Must have been bad as even the teens didn't eat it.
In late summer I went on a foraging course which was interesting although I haven't put it in to practice yet.
Lectures, talks or tours
At the start of 2020 I attended the Adventure Travel Show to hear explorer Benedict Allen (who inspired me to visit Mongolia many years ago), wildlife cameraman Doug Allan and TV presenter Julia Bradbury. The only other talk I attended in person was an archaeological talk at a local dig.
However online events abounded. A night in adventure offered talks by several different explorers, talking about UK based adventures. In my other life I'd have been a volcanologist so a talk about Living with volcanoes  was perfect. And lastly, a sobering lecture by George McGavin on What have insects done for us. Outcome of that talk, the human species is doomed!
Days out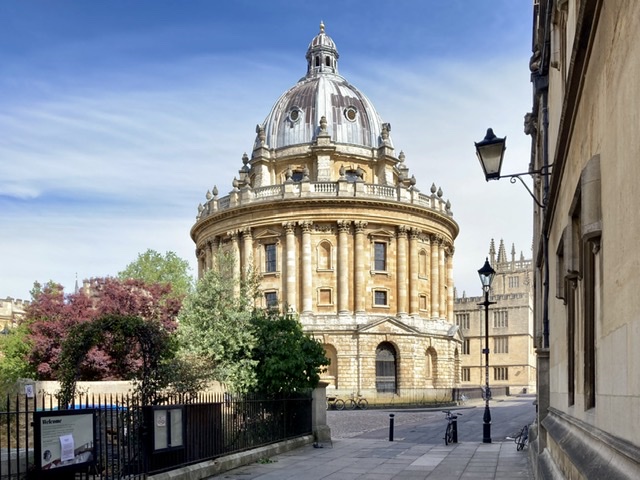 I went on a pre-pandemic day trip to London to complete a Hidden City game, a cross between an escape room and a treasure hunt on the city streets. Later in the year, when lockdown first lifted I became a tourist and ran around Oxford. It was surreal, seeing my local city devoid of tourists and students.
I'm not at all into cars but a trip to the British Motor Museum at Gaydon was surprisingly good. Primarily as it houses famous cars from films and TV, along with cars owned by royalty, politicians and celebrities.
During the summer I took a trip down memory lane to visit the South Hams area of Devon, where I lived for a while back in the 90s.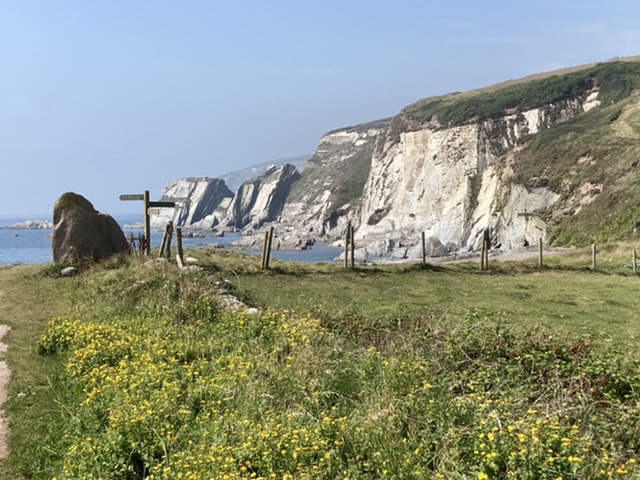 Lastly, in early autumn we had a short break on the south coast, and had a day out in Chichester.
Cinema visits
The words from my post last year were 'This should be an easy thing to do at any time'. Somehow I forgot to consider how easy it would be in a pandemic.
I did manage to see a couple of films in cinemas at the start of the year, namely Jo Jo Rabbit and The Personal History of David Copperfield, both were brilliant.
But then lockdown hit and the cinemas closed. So, instead I decided to include films I watched online, something I rarely get time to do. These were Knives Out, The Gentleman and Borat Subsequent Moviefilm. I watched the last one with my teen son, perhaps not the most suitable choice of companions!
Read books people recommend to me
I read and enjoyed three books that were recommended to me. These were The Color of Bee Larkham's Murder (Sarah Harris);  Welcome to Higby (Mark Dunn) and A Gentleman in Moscow (Amor Towles).

However, come summer I decided that I had more than enough unread books on my bookshelves to last me a few years. Hence I changed track and have instead been making an effort to wade through these. Given the absence of travel in 2020 it has been great to immerse myself in other worlds.
Wildlife/outdoor experiences
In a year when many of us took solace in the wildlife around us this was one of the easier sections to complete. That said, I didn't see a bittern, otter or purple emperor, all of which were on my original list.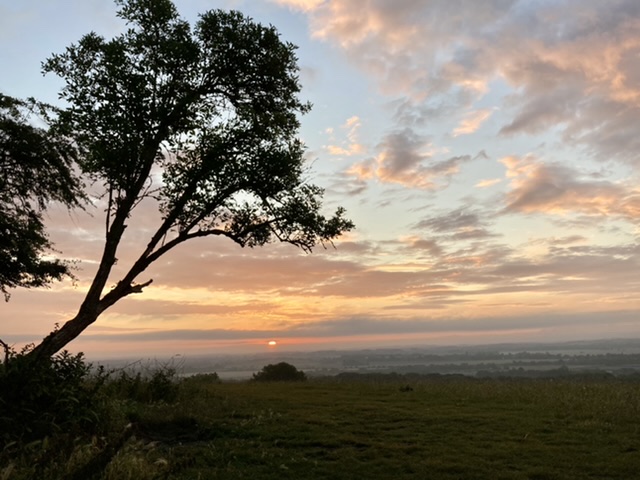 Instead, I watched the summer solstice sunrise from our local hill and listened to the dawn chorus in the park close to my house. Even closer to home I spent several weeks creating a wildlife area in the garden, including a pond, bog area and log pile. I discovered we had plenty of hedgehog visitors too.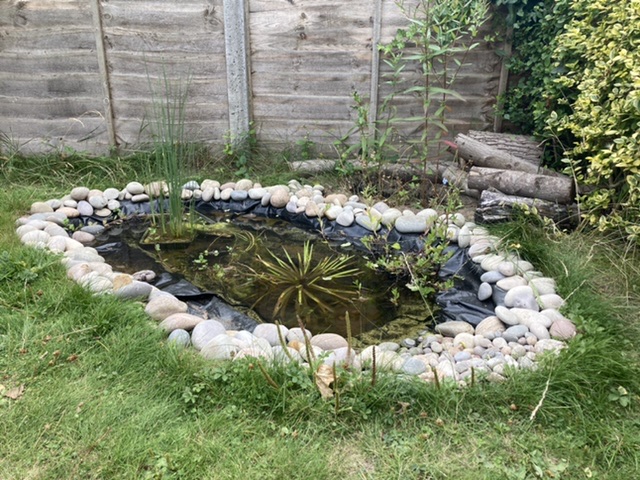 Slightly further afield, I visited a local town to see a solitary lizard orchid, incongruously growing beside the edge of a busy main road.
Back in my home town, I started a Facebook group, to share photos and experiences of local wildlife. It has been illuminating learning how much wildlife lives in our town.
To sum up
A respectable 42/50 challenges completed. It wasn't quite the year I'd planned but it definitely had its good points!
Click here to see my list of 50 challenges and here for my UK bucket list.