We recently completed another item on my UK bucket list and spent a week on Anglesey in North Wales.
Anglesey is the largest island in Wales and has plenty of tourist attractions for all ages. Read on to find out what we enjoyed most about the island.
1. Walking the Anglesey coastal path
This 200km path circles the coast and offers lots of walking opportunities. It's a relatively gentle coastal path; whilst there are cliffs in the north we mainly walked beside heath, sand dunes and salt marshes.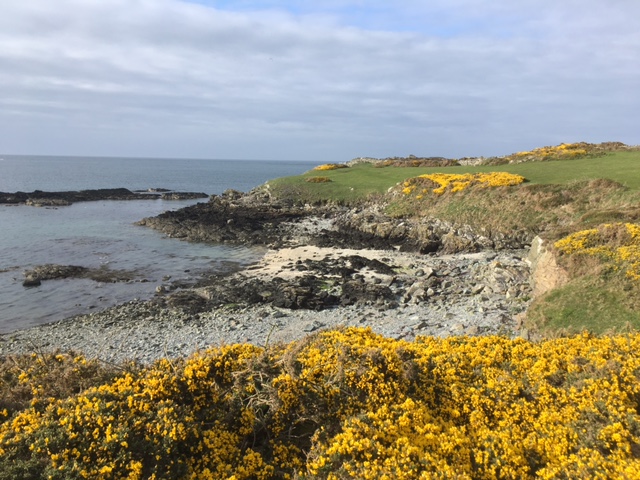 Our favourite walks were along Aberffraw creek to the beach, a circuit around the northern end of Holy Island and an evening stroll to Llanddwyn along Newborough beach. Find out more about the stages and highlights on the Visit Anglesey website.
2. A behind the scenes tour at Halen Môn (Anglesey sea salt)
We spent an entertaining hour or so at Anglesey Sea Salt. We discovered how salt is harvested from the Menai Straits, processed and packaged in the onsite production facility.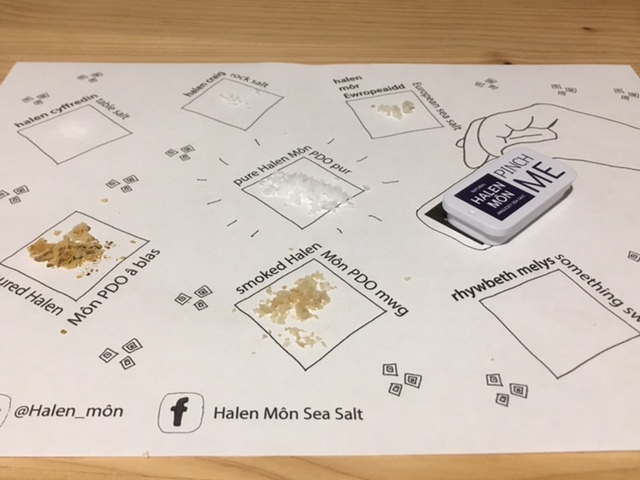 Afterwards there's an opportunity to sample table, rock and sea salts. You're even given a handy little tin to take away your favourite; the smoked sea salt was to die for!
The tour is aimed at older children. If you're travelling with youngsters Anglesea Sea Zoo (which we didn't visit) is next door and might be a better option.
3. Spotting puffins on Puffin Island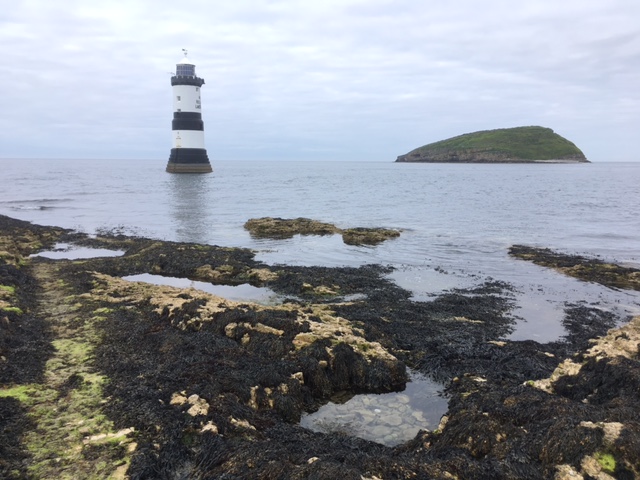 Our boat trip with Seacoast Safaris took us out past Penmon Point lighthouse and around Puffin Island. The trip lasts around 90 minutes but is flexible to accommodate wildlife sightings. Our skipper tried to ensure both sides of the boat had equal viewing opportunities and was a mine of information about the area and its wildlife. Visitors usually see puffins between April to July but there are always plenty of other seabirds and seals to spot. We were even lucky enough to see porpoise – after we'd got off the boat in Beaumaris!
4. Watching the jets at RAF Valley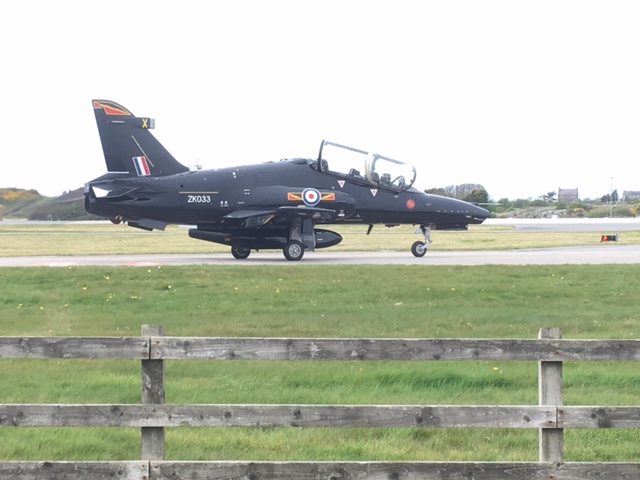 My son's choice of activity; not an official tourist destination but very popular. The RAF station is used to train crew to fly fast jets and is also the base for RAF Mountain Rescue. There's a public car park from where you can watch the pilots, usually flying Hawks, practise their take-off and landing skills. We watched for about 30 minutes or so; during this time we saw one take-off, a landing and a fly past. The take-off was the most exciting and is unbelievably noisy!
5. Visiting LlanfairPG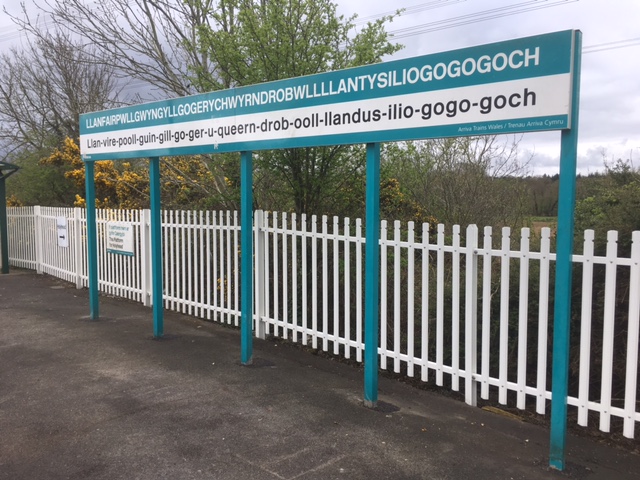 There's not much see once you're here but how could we resist stopping off to take a photo of the longest place name in Europe?
6. Following the boardwalk through The Dingles, Llangefni
Easily accessed from Llangefni (once you find the right car park) this is a wooded valley with a boardwalk running through much of it. Visit in spring and you'll be rewarded with swathes of bluebells.
My partner was lucky enough to see a red squirrel so keep your eyes peeled.
7. Watching the sunset at Newborough Beach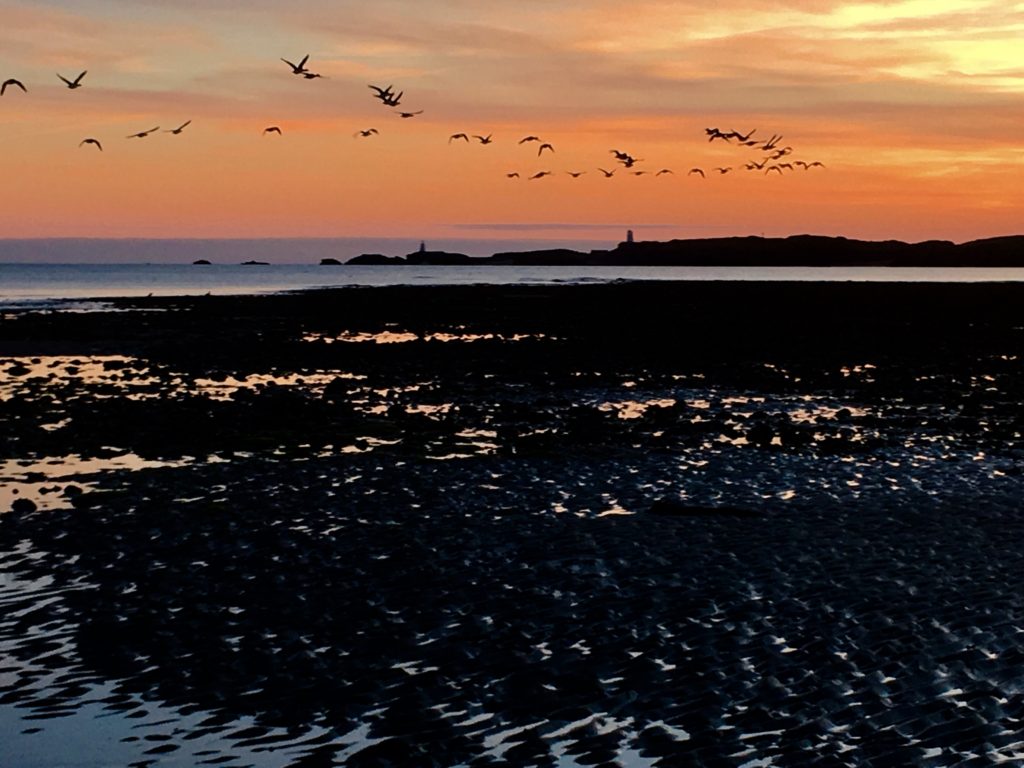 If you've seen my previous post about Newborough Beach and Llanddwyn Island you'll know why I'm including it here. This is, in my opinion, the best beach on Anglesey. Just go!
8. Exploring the copper mine on Parys mountain, Amlwch
Once the largest copper mine in the world this is a fascinating place to visit.
We followed the shorter waymarked walk around the huge open cast mine. The rock colours are amazingly vibrant and the whole area feels completely alien to its surroundings. There's no entrance charge or visitor facilities aside from some information boards. Be aware it's in an exposed location so prepare to get windswept!
9. Watching birds at RSPB South Stack and visiting the lighthouse on Holy Island
Two attractions in one. Watch seabirds on the cliffs and then, if you're feeling fit, walk the 400 steps down to the lighthouse. Remembering that you'll need to climb up 400 on the way back. Alternatively just sit in the RSPB cafe and enjoy the views.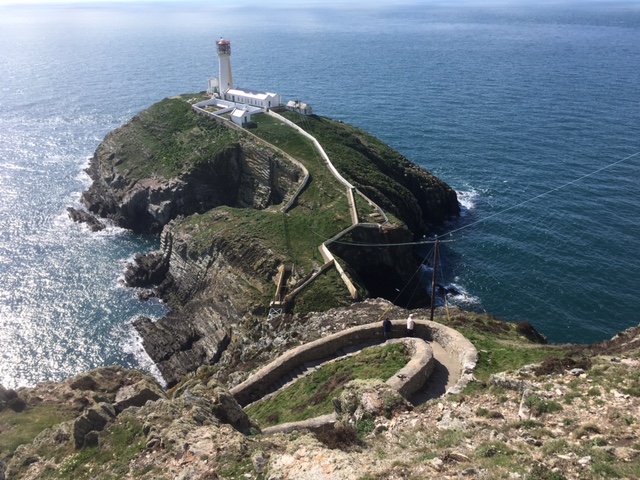 The lighthouse was closed during our visit so check opening times before you go. You wouldn't want those steps to be in vain.
10. Eating a massive scone at the Wavecrest Cafe, Church Bay
If you fancy a cream tea on Anglesey you really must treat yourself to a super size scone at Wavecrest Cafe. Just look at it!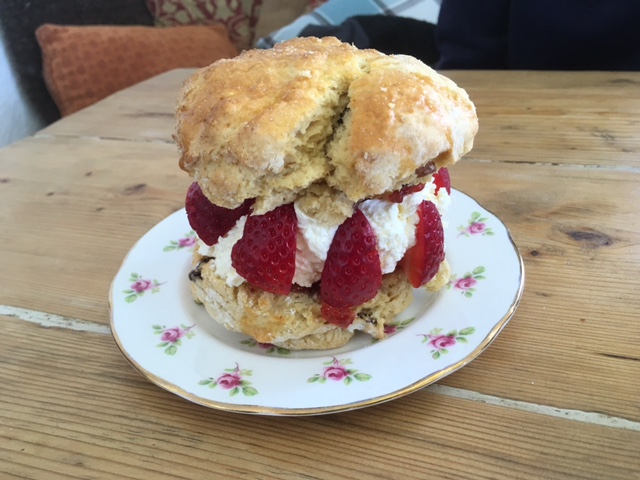 Afterwards head to the beach at Church Bay to run around and attempt to burn off the calories.
Have you been to Anglesey? If so, what were you favourite things to do?