During 2018 I'm taking part in the Country Walking #walk1000 miles challenge. Some months I'll be doing proper walks in the mountains. But in February the walks were of a gentler nature. Strolls even.
There were two over-riding themes to the month – snowdrop walks and city sightseeing.
Snowdrop walks
February is snowdrop month. I cannot resist the lure of a snowdrop stroll. And, even better, they often come as a package, with coffee and cake.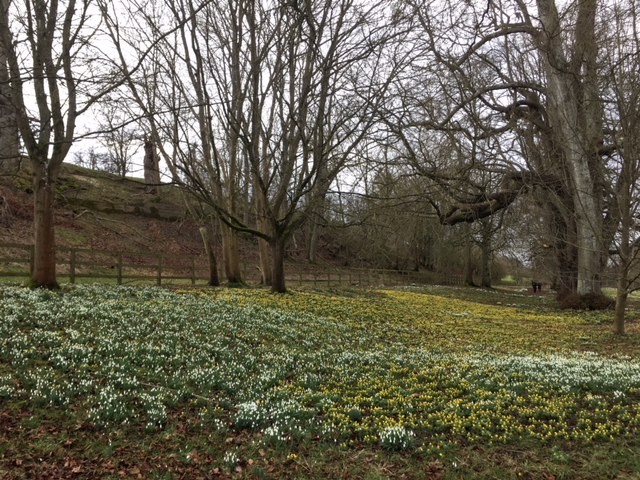 The granddaddy of snowdrop locations in our area is at Welford Park, near Newbury. If you want to see a woodland full of snowdrops this is the place to come. It's also full of people. Luckily the snowdrops are fenced off to stop the masses trampling them.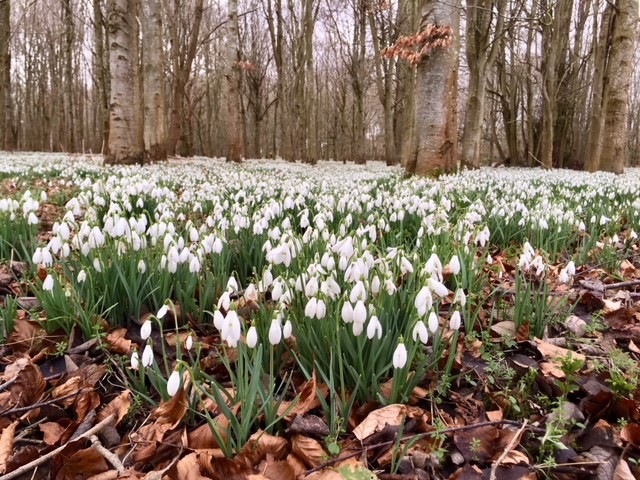 There's another side to Welford's fame too as later in the spring it becomes the filming location for the Great British Bake Off. As befits the GBBO location I'm pleased to report I had an excellent piece of fruit cake after our walk.
The snowdrops on our next walk at Braziers Park are on a much smaller scale than Welford. More of a side show really. Braziers Park is a community run mansion house, once lived in by Ian Fleming. Nowadays the volunteers and long term residents look after 55 acres of land, maintain the house and host courses and events.
The guided tour around the house (yes, I counted these steps) provided an interesting peep into life at Braziers Park. I think perhaps I'm too happy with my comfortable life to consider alternative living these days.
Afterwards we walked through the gardens and woodland. An unexpected hail storm blew in so we hid behind trees whilst the icy white stones bounced around us.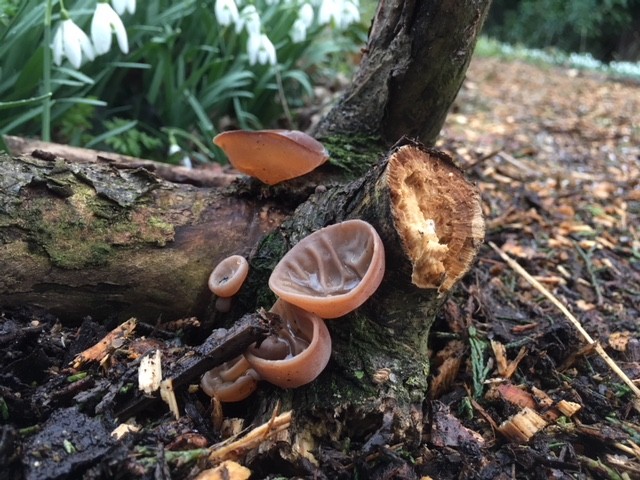 Last but not least, we visited Milton Manor. There were only a few snowdrops left so the main attraction turned out to be more cake. And walking through a field with llamas in.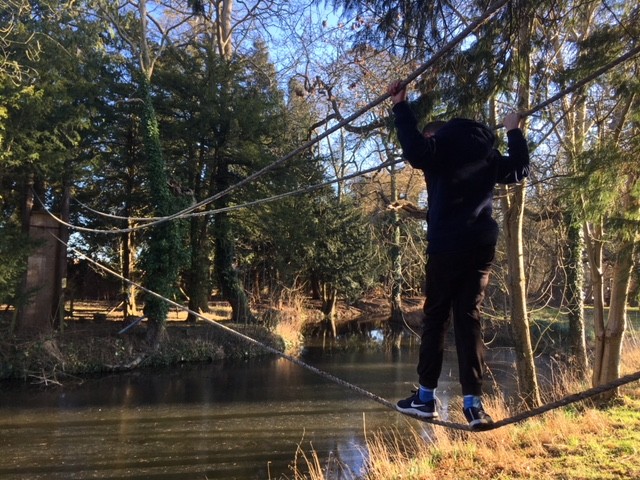 Dotted throughout the grounds are a variety of play areas, including home made forts and tree houses. I'm not sure Health & Safety would approve but the estate grounds offer a Famous Five type of existence for children. The 'Teenagers only' rope bridge looked great fun!
Ghent sightseeing
Away from the snowdrops we managed some impressive miles on our half term trip to Ghent in Belguim. We walked 18 miles during our two full days of sightseeing.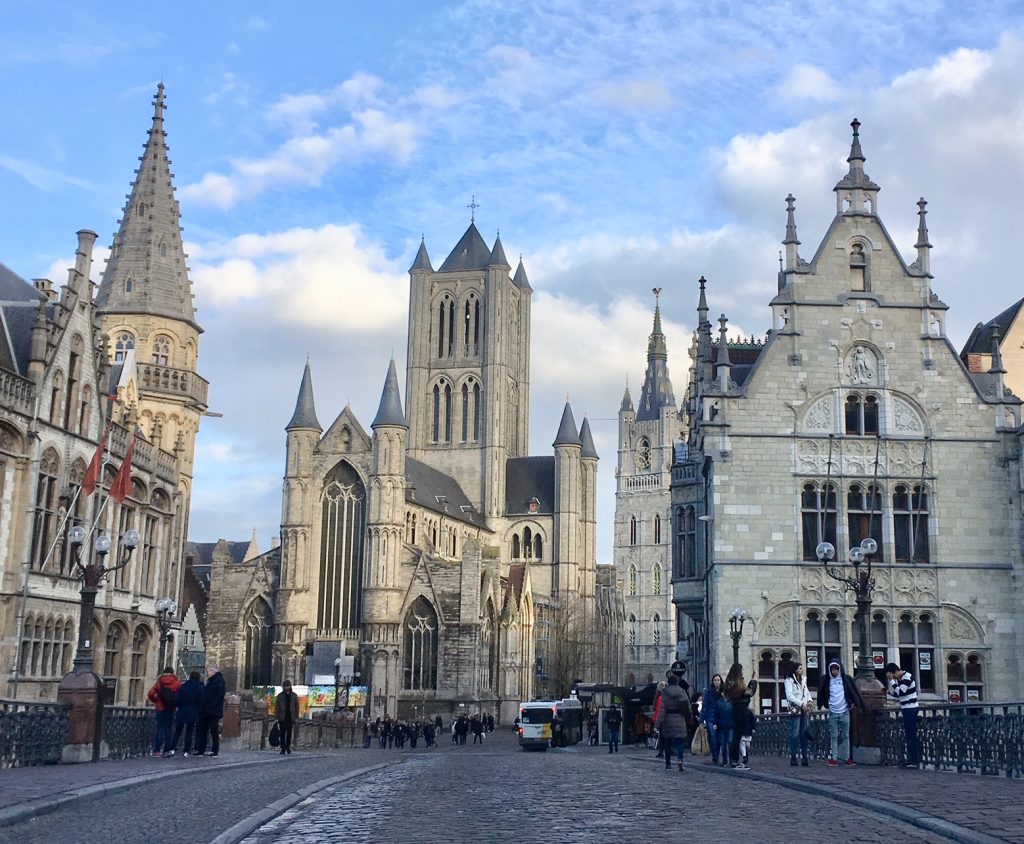 It's a perfect city for walking. Aside from trams and bicycles traffic is limited in the centre. And it's flat. Pop over and read more about things to do in Ghent with your family.
Beacon Hill, Hampshire
I've driven past Beacon Hill many times whilst travelling north on the A34, but have only just got around to climbing it. On the summit, at 860ft, is Lord Carnarvon's grave. Together with Howard Carter he famously discovered Tutankhamun's tomb in the 1920s. His subsequent death, from an infected mosquito bite, contributed to the story of the Curse of Tutankhamun. The summit offers fine views of Lord Carnarvon's pile, Highclere Castle, better known to TV viewers as Downton Abbey.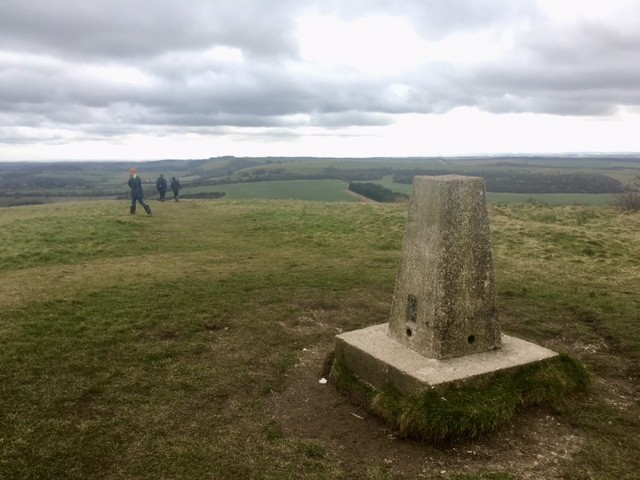 After climbing Beacon Hill we attempted the High above Highclere Walk from the AA website. I'm a fan of the AA walk books but learnt the hard way that it's best to take an OS map too rather than rely on basic diagrams. Yes, we got lost. On the positive side, it meant we walked further than I'd originally planned!
Chalk pits,  Blewbury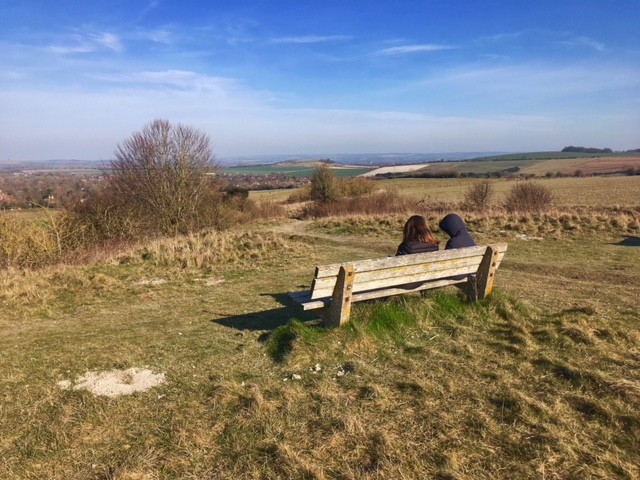 Our final February walk was an after lunch stroll to the viewpoint overlooking Blewbury, a local village. A very muddy climb up past an old chalk quarry to a well placed bench. Our walk back to the village took us past a Grand Designs style house building project. Wow.
Mileage totals
I hit my monthly mileage target!
Total mileage in February: 99.25 miles
Running total for 2018: 168.6 miles
Pop over to my first blog about the #walk1000 miles challenge if you'd like to read more about my January walks.
You may also like: