I do like a challenge. Last year it was to walk the South Downs Way, the year before to run the London marathon. This year I'm taking part in the Country Walking walk 1000 miles challenge.
There are different ways to approach the 1000 mile target. Some participants count every step, others include only miles in walking boots. I've chosen to include all purposeful walks, including my lunchtime strolls along with more rugged mountain walks. I'm excluding the mundane miles; shopping, walking around the house or trips into town. No pleasure in those.
January miles
My challenge got off to a slow start as I only decided to take part halfway through the month. Whilst you can start anytime I decided to back date it to the beginning of January so that all my miles are completed in 2018. This gives me an average weekly mileage target of 19.25 miles.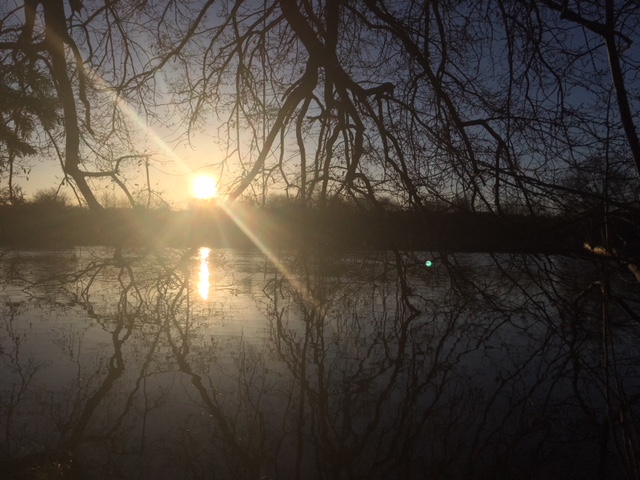 I'm not a winter person so I always knew getting outside in January would be tough. Give me warmth and sun over drizzle, mud and grey skies. I also run several days per week so when I've got wet and cold once there's less incentive to go outside again.
It's therefore no surprise that most mileage in January came from my daily lunchtime and other regular walks. We walked longer routes at the weekends, although sometimes it was just a loop around a nearby nature reserve.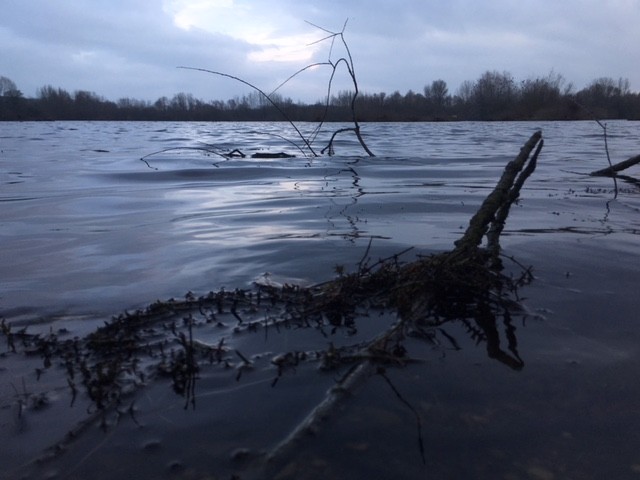 Favourite January walks
A couple of walks stand out. My favourite was a nine mile circular walk from Goring-on-Thames to Pangbourne. The outward route took us up onto the hills where we stopped for a winter picnic. Battling muddy woods, muddy farm tracks and muddy fields (spot a theme?) we dropped down to Whitchurch and on to Pangbourne for a reviving cup of coffee. We walked back to Goring alongside the River Thames, enjoying the late afternoon sunshine. It's an area I often visit in summer to see the rare orchids at Hartslock Nature Reserve, but this time we kept to the Thames Path trail and didn't deviate into the reserve.
In Goring we stopped briefly at George Michael's house. The lane outside has become a shrine for his fans, with flags, photos and mementos left from all over the world. It's an impressive display but I wonder what the neighbours think!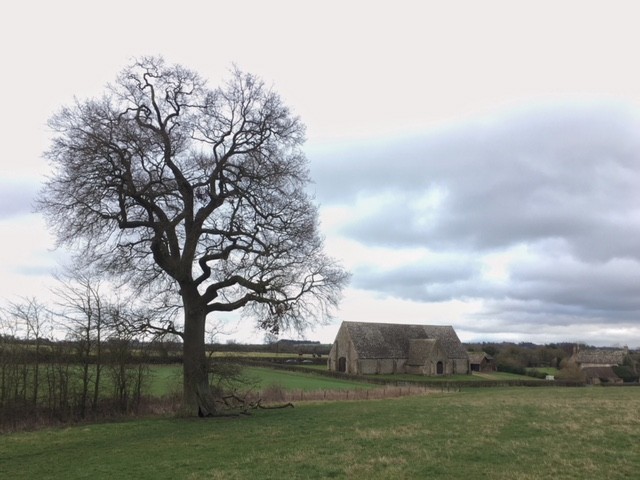 Another weekend took us from Badbury Hill to Great Coxwell Barn and back through the woods. It was a drab, cold and muddy day, made interesting with a visit to the 13th Century Great Coxwell barn. This huge stone barn still has its original timber framed roof and it's amazing to think of all the historical events that have taken place in its 700 year life. More muddy farm tracks took us back to Badbury Woods. In May these are awash with bluebells and visitors. In January there are clusters of snowdrops. Not  enough to bring the serious photographers out but they still brightened up the day.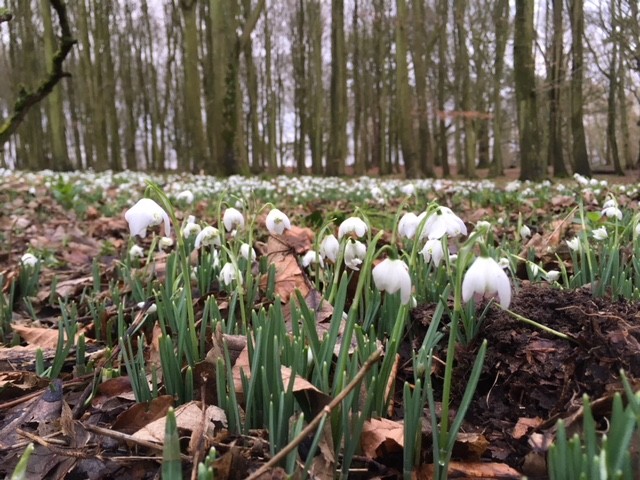 Despite my efforts, January ended with a mileage deficit. I'm not too worried as I'll catch up in spring. I'm looking forward to some warmer mud free walks!
Mileage totals
Total mileage in January: 69.35 miles
Running total for 2018: 69.35 miles
Are you taking part in any challenges this year?