According to my oracle (Trip Advisor) there are over 1600 attractions in London. Enough to fill years of sightseeing. But what if you've only got an hour to spare? Maybe you've seen the major sights and are looking for something different. Well, look no further; here's my top ten quirky ways to spend an hour in London:
1. Shop for silver at The London Silver Vaults, Chancery Lane
The place to buy silver in London. Housed in a large underground vault there are silver shops for all occasions and budgets. Access is via a security check and huge steel doors; all I could think about was the Hatton Garden robbery!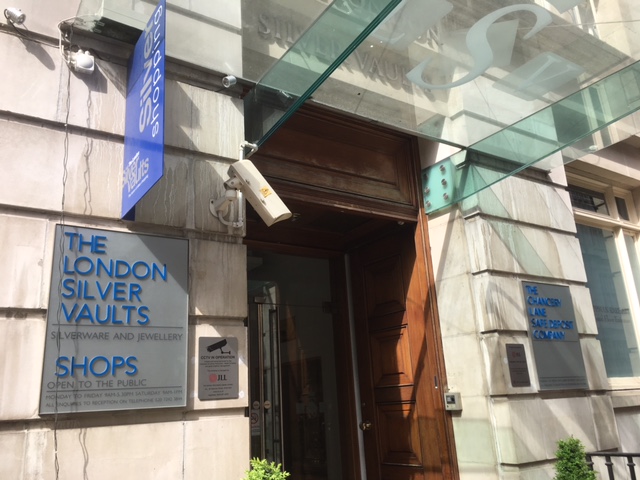 There are silver items galore in the shop windows, most leaning towards traditional rather than contemporary design. We didn't buy anything but it's definitely the place to come if you're looking for a special gift.
And I've happily ticked this off my UK bucket list.
2. Visit a London film set
From Westbourne Park Road (Notting Hill) to Chalcot Crescent (Paddington) London is packed with film locations. A quick Internet search will help you find your favourite film locations.
My favourite? It has to be the Regency Cafe on Regency Street. A star of the film Layer Cake (and several other TV productions) I primarily love this cafe for its huge fried breakfasts!
3. Tour West Highgate cemetery
The hour long tour around West Highgate cemetery takes you through an Egyptian Avenue, into the catacombs and on a whistlestop tour of the resting places of many notable Victorians. Ivy and bracken spill over the gravestones and danger signs mark out unstable crosses; it really couldn't be more atmospheric! Read more about our visit to Highgate Cemetery.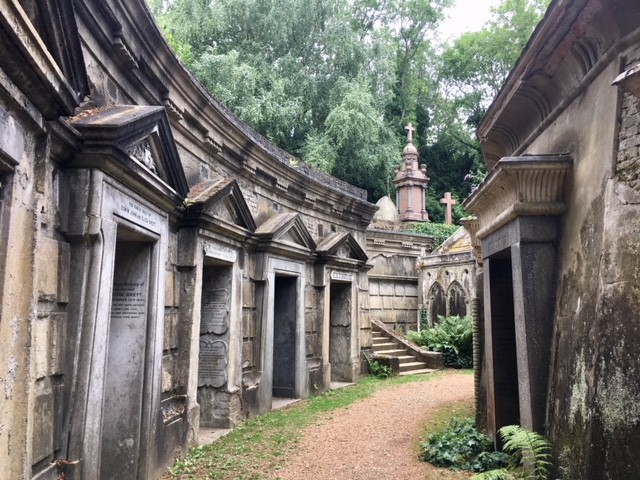 4. Admire the carvings at BAPS Shri Swaminarayan Mandir, Neasden Temple
Be transported to India in Neasden. This huge Hindu temple is made from intricately carved marble, granite and limestone. The story of its construction is incredible; more than 26,000 parts were carved in India,  shipped back to the UK and assembled by over 1000 volunteers.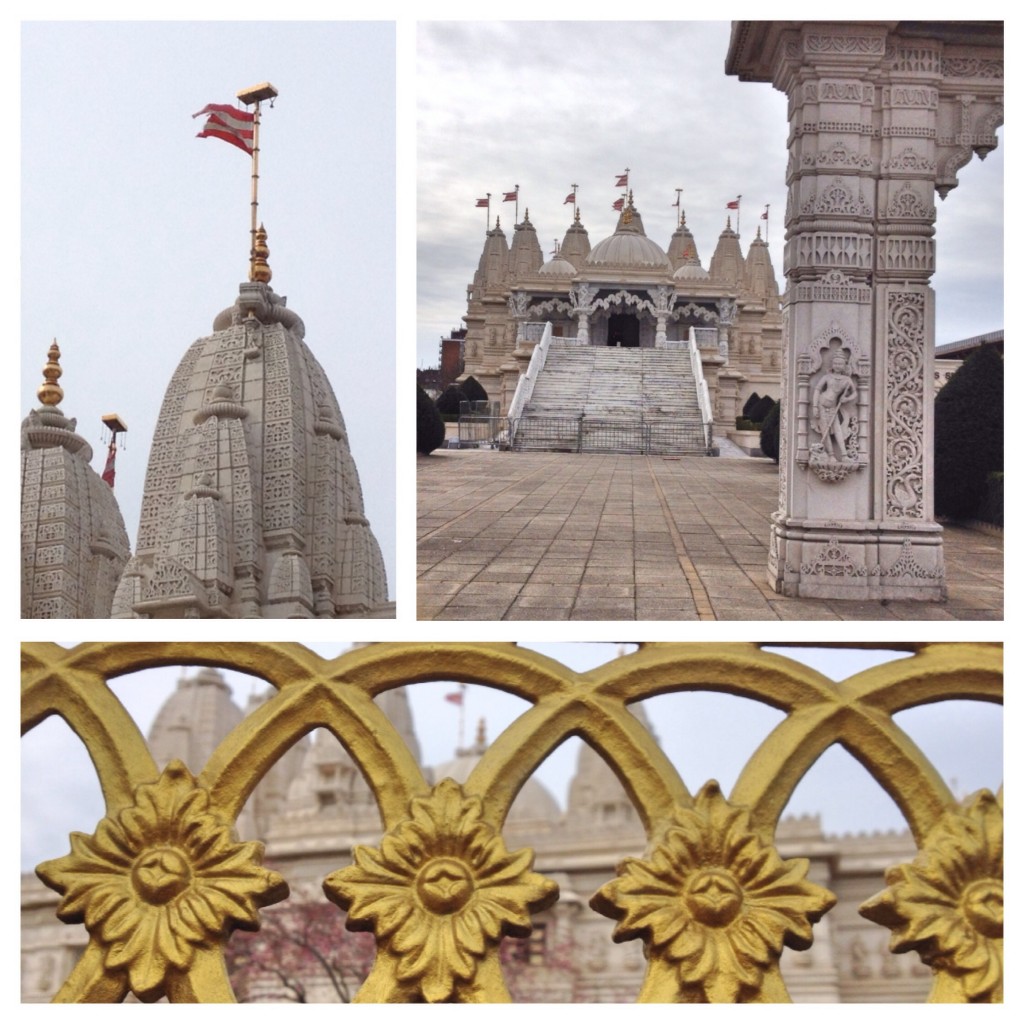 Neasden temple is open to visitors from Monday to Saturday 9am-6pm. As the temple is a place of worship do read the visitor guidelines beforehand. You can read about our visit here.
5. Play the games at Novelty Automation, Holborn
This strange mix of arcade machines would have been at home in Banksy's Dismaland.
It's a hugely imaginative, irreverent and entertaining place to spend an hour or so; our family loved it. There's no entrance charge, simply pay for the machines you want to use (generally £1-3 per go).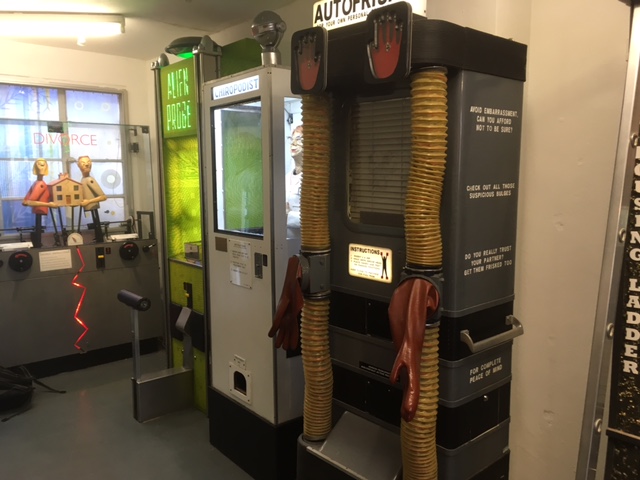 My daughter braved the Autofrisk machine, whilst I tested my nerve in the dog's cage. I don't want to spoil your fun by revealing what happens!
6. Grant Museum of Zoology, Bloomsbury
This University zoological museum is stuffed (literally) full of preserved animal specimens and skeletons. Housed in a single room you'll find dodo bones, dissected brains and a python skeleton. It's most popular exhibit appears to be a jar of moles!
The Grant Museum of Zoology is open Monday to Saturday afternoons, admission is free.
7. Buy a neon sign from Gods Own Junkyard, Walthamstow
Tucked away on an industrial estate this is the place to go if you've ever wanted to buy a neon sign. Or just to look at someone else's collection of them. Although housed in a relatively small unit it's packed with neon lights and retro signs.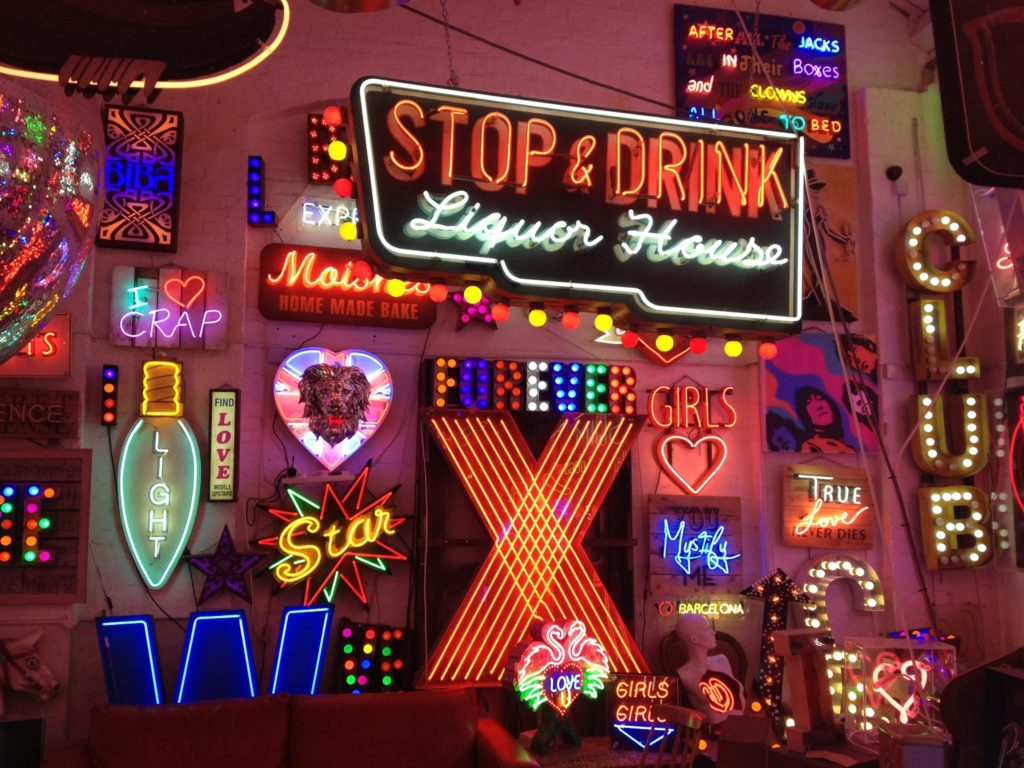 Out the back there's a small cafe; grab a coffee and slice of cake to enjoy in the courtyard garden whilst you contemplate where to put a neon sign in your home.
8. Sir John Soane's Museum, Lincoln's Inn Fields
A museum worthy of a longer visit but doable in an hour. This architect's house is packed full of antiquities, paintings, sculptures and a sarcophagus. It's eclectic, cramped and definitely quirky.
Sir John Soane's museum is open 10am-5pm Tuesday to Saturday. Entrance is free, no photography allowed.
9. Ride the Emirates Air Line across the River Thames
A fun way to cross the River Thames. The cable car provides great views of London and it's much cheaper than many other viewing experiences in the city.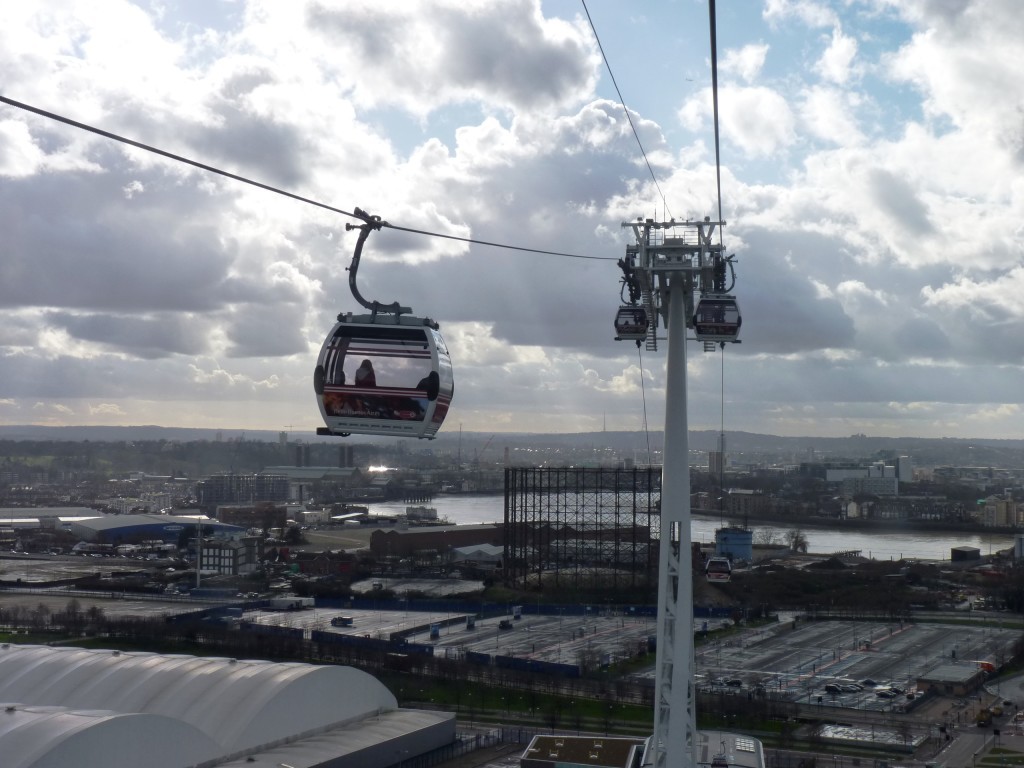 We combined our visit with a trip on the DLR and a boat ride along the Thames, taking full advantage of our London travelcard.
10. Hunt out street art
We enjoyed searching for street art in the area around Brick Lane. It's easy to find (sometimes with help from the Internet) but if you'd like to find out more about the artists and their work I'd recommend joining a street art tour.
I hope you've enjoyed my list of quirky things to do in London in an hour. What else would you add to the list?