We've managed to see quite a lot of London over recent years, and now tend to search out places away from the main tourist sites. On our most recent trip we walked along Regent's Canal from Little Venice to Camden Market, and then visited the London Canal Museum.
Regent's Canal walk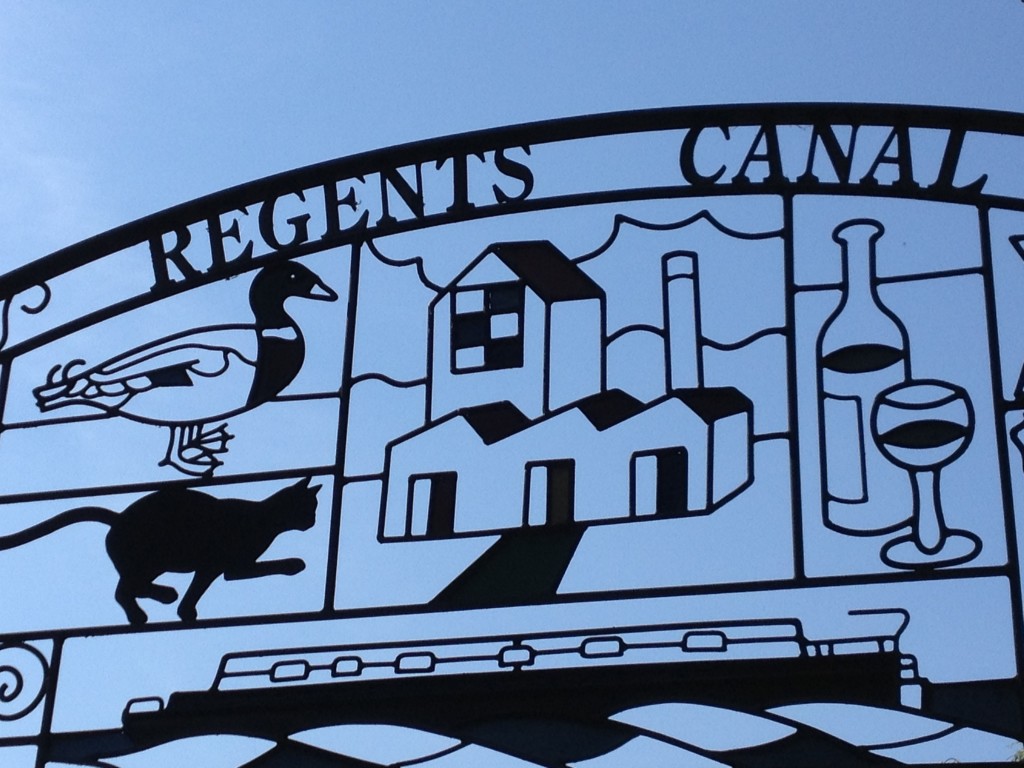 Regent's Canal links the Grand Union Canal with the River Thames. The towpath along the canal forms part of the Jubilee Greenway walk, a 37 mile route to celebrate the Queen's Diamond Jubilee.
Our walk was just 2 miles long,  but there was still a lot to see in such a short distance. We started from Warwick Avenue tube station and walked to Little Venice, which marks the junction of Regent's Canal with the Grand Union Canal. The road beside the canal has some expensive looking houses, although we did wonder at the raggedy "For Sale" paper sign in a very posh Bentley. Is this how rich people normally sell their cars?
It was a lovely morning so we stopped for coffee on the terrace at Cafe Laville. The cafe is located directly over the canal, at the entrance to the Maida Hill tunnel. We sat outside and watched life (well, tourist boats) on the canal.
We passed through Lisson Grove where many of the canal boat residents have extended their living areas onto the bank. Tiny garden areas are bursting with flowers, vegetable plots and trees decorated with fairy lights.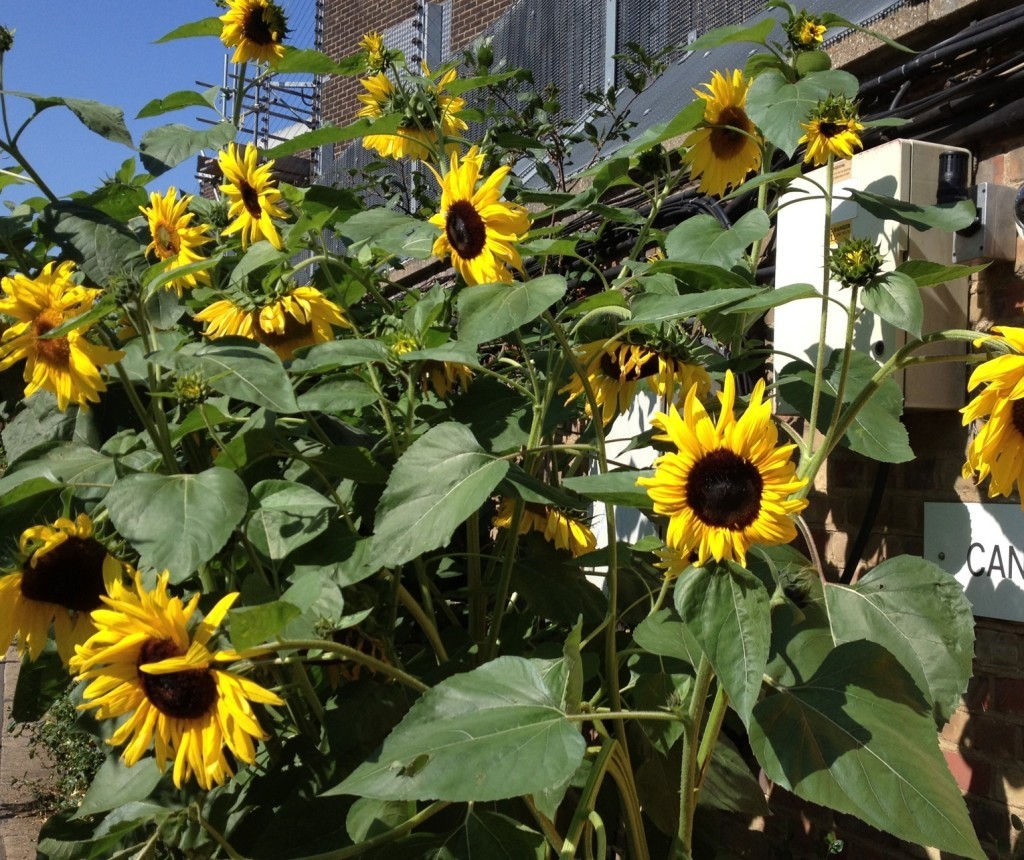 Macclesfield Bridge has an interesting story attached to it. A barge carrying carrying gunpowder exploded underneath in 1874, resulting in the death of three people. The original bridge was destroyed, and the replacement came to be known as "blow up bridge".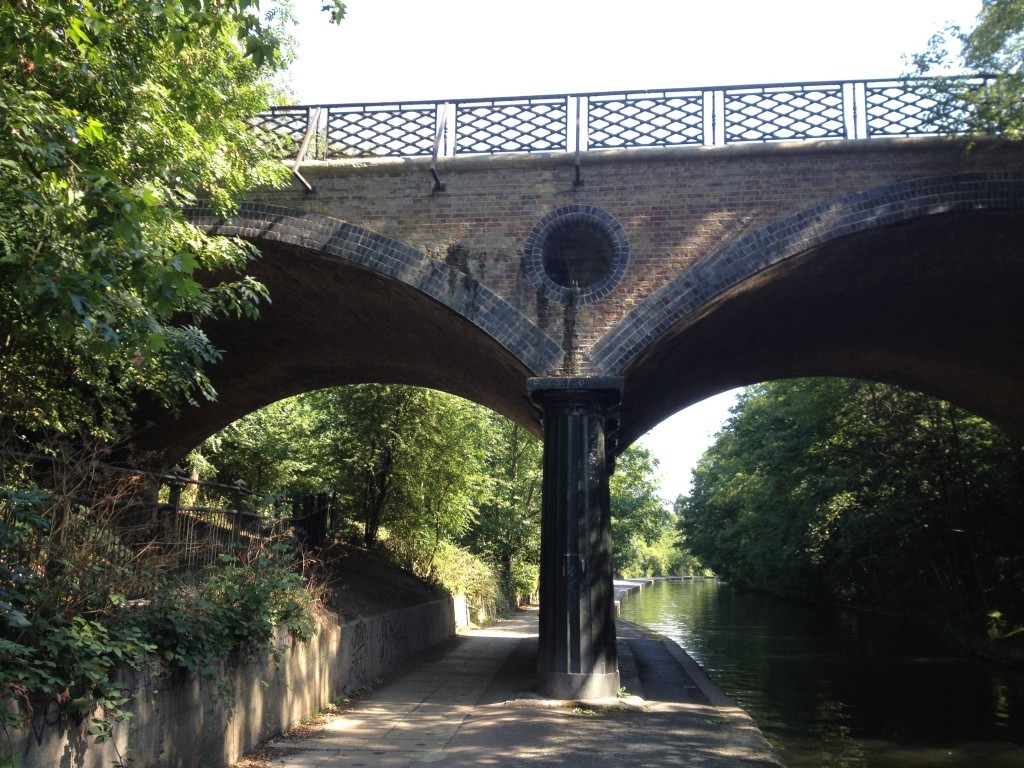 The canal cuts through Regent's Park, taking you past London Zoo. We were excited to see warthogs lining one bank and an aviary on the left hand side. Snowdon aviary was built in 1962, and from our viewpoint outside we could see ibis, cranes and lots of starlings. Even the police patrolling the canal stopped to have a look at the birds.
Our walk finished at Camden Lock. We were hoping to spot a Banksy mural on one of the bridges, but we never managed to see it. Either it had been removed or we weren't looking in the right place. If you're interested in spotting street art in London check out my post about our family walk along Brick Lane.
Camden market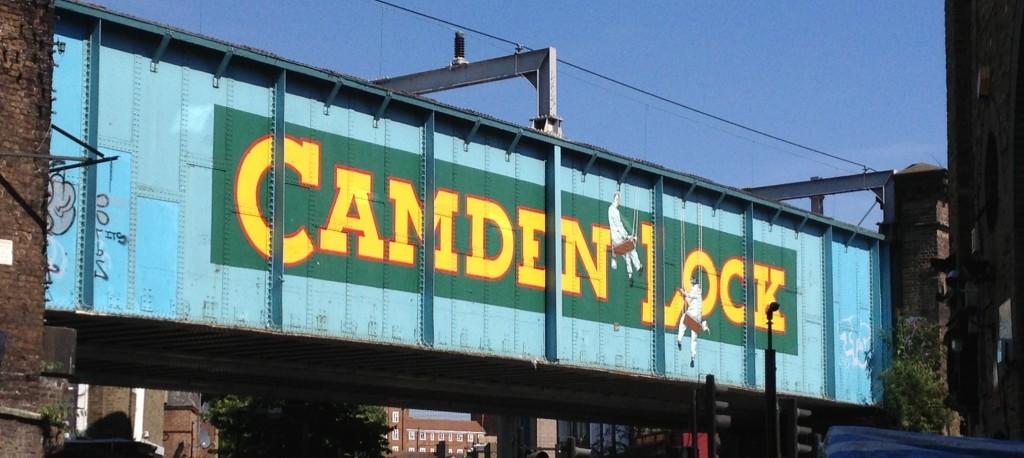 This place is pretty touristy, but you also get plenty of young and trendy Londoners too. We started off with lunch from the food stalls. It was like being at a music festival with choices from just about any country you could imagine. Our combined lunch consisted of food from Turkey, Mexico, Poland and Ethiopia!
After lunch we walked around the market stalls and shops. The market primarily appeals to the young adult market with lots of alternative clothing retailers, interspersed with stalls selling Banksy pictures, London tourist tat and things you didn't realise you'd ever need. If you're looking for a new outfit for your dog or some vintage spectacles, you'll find them here!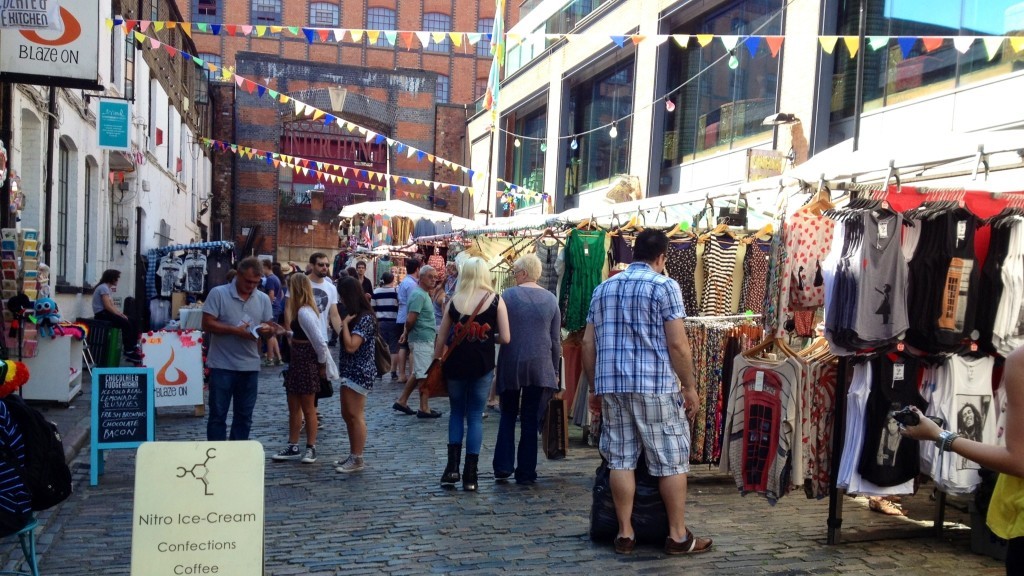 I can imagine my kids loving this place when they're teenagers although I hope they don't wear some of the more 'interesting' outfits you can buy here. After a while you realise you've started to see the same goods on different stalls, including for some reason, wooden iPhone cases. It was time to move on.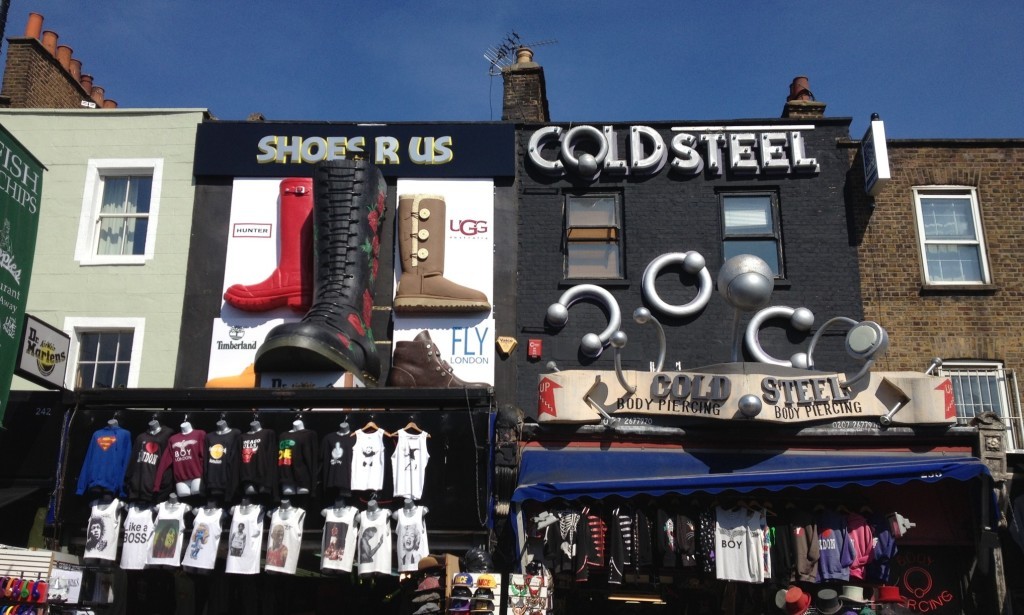 London canal museum
Continuing with the canal theme we visited London Canal Museum to learn more about them. I had originally planned to walk to the museum from Camden but time was short so we took the tube instead. If you do walk it takes about 25 minutes.
London Canal Museum started life as an ice warehouse back in 1863. It is now a small museum dedicated to the twin stories of London canals and the ice business which was made possible due to the canals.
The highlights for us were the narrow boat Coronis and the ice store. The kids loved clambering around the boat, with its traditionally decked out cabin. I read the displays whilst the kids did this; they were quite text heavy which was fine for adults but didn't appeal so much to the kids.
The ice well, basically a big hole in the ground, was pretty impressive. Ice was imported to London from Norway by ship, and then stored in the huge wells. The exhibition details the story of Carlo Gatti and the ice cream trade he founded. One point that stood out for me was that the workers would tread across the ice in their dirty outdoor boots, and the ice would then be used in desserts for high class families. Yum!
Overall I found the ice related aspect of the museum the most interesting as it was something I knew nothing about before our visit. Whilst the museum has some exhibits aimed at children, I felt it was probably of more interest to adults or older children who have a specific interest in canals.
More info
We followed the Jubilee Greenway walk from Little Venice to Camden.  It's a flat path suitable for buggies and wheelchairs.  Cycling along the towpath is also popular, although I'd imagine the path gets very crowded at weekends. It is not recommended that you walk along the canal towpath after dark.
The London Canal museum is recommended for children aged 6+.  During the school holidays they run activity sessions on specific dates giving kids the chance to make ice cream, go on a boat trip or try their hand at canal art.