I rarely accept product reviews on this blog but when Hi-Tec contacted me to see if we'd like to test some of their new autumn & winter 2016 range walking boots I jumped at the chance. I'd just booked a short walking break to Llangollen and the timing was perfect.
We tested two pairs, a ladies boot for my teen daughter and a child's walking boot for my son. Both pairs were used on a variety of surfaces, from muddy woods to stony hillsides to concrete paths. The weather was surprisingly dry for late October so we didn't get to test their waterproofness. Although that didn't stop my son from trying!
How did we get on?
Hi-Tec Bandera II waterproof ladies walking boot
My daughter tested the Bandera II waterproof ladies walking boot. I'd ordered size 6; her usual size is 5.5 but I wanted to allow enough room for some thick walking socks. This was the right decision as she said that they were quite a snug fit.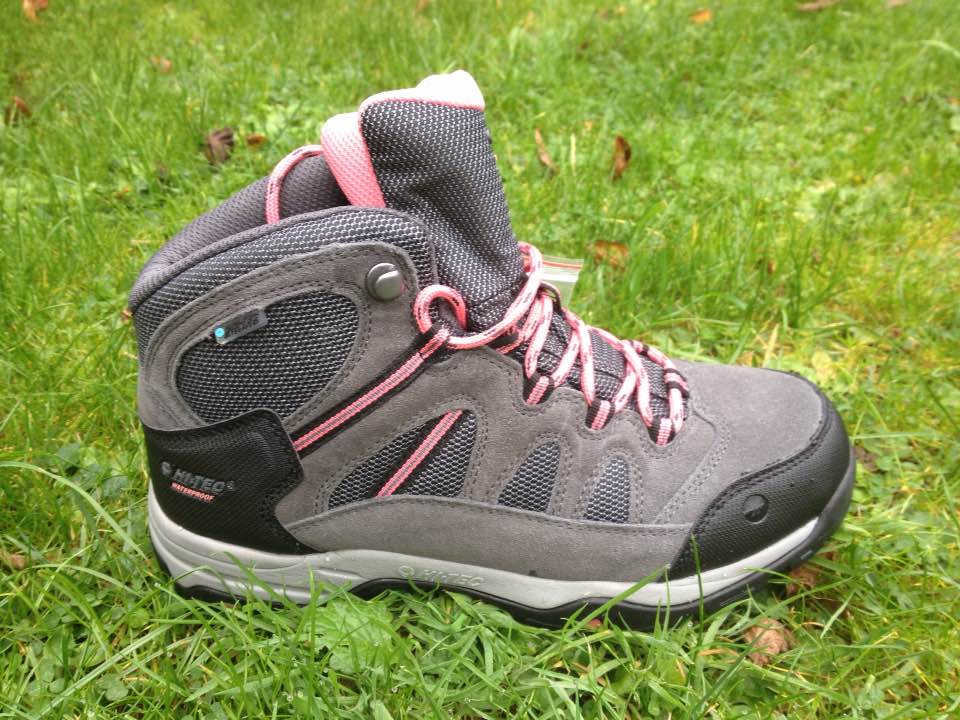 My daughter's immediate response after putting the boots on was how heavy they were, but I think this is more a reflection on her usual footwear than the boots themselves. After ten minutes or so she pronounced them very comfortable. No breaking in required!
The boots have a suede and mesh upper with a waterproof membrane and rugged sole. This provided good grip on all of the surfaces we encountered, including some slippy muddy sections on the hills around Llangollen. I wouldn't recommend them for rockier mountain environments but they're pretty much perfect for lower-level walks.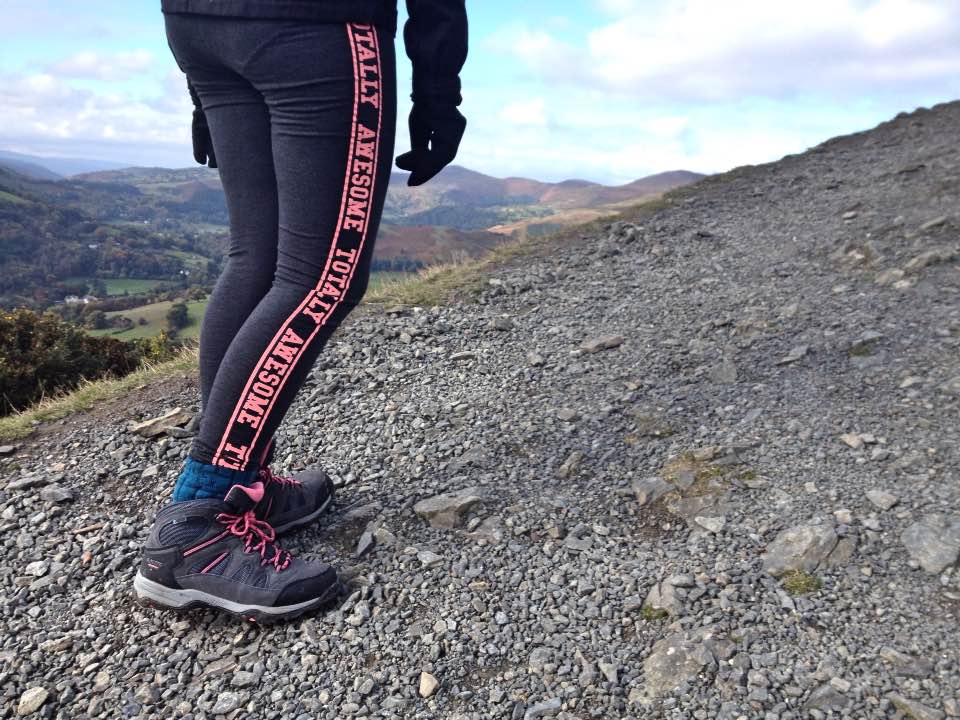 My daughter loved the style and colour of the boots, even though she generally steers away from pink. If pink doesn't float your boat you can also purchase them in blue tones (or cornflower and sprout according Hi-Tec marketing speak).
Hi-Tec Trail Ox Mid waterproof kid's walking boot
My son tested the Trail Ox Mid waterproof boot. For years his choice of walking footwear has been trainers in the summer, wellies in the winter. We've bought him boots that he's barely worn. But after a couple of hours walking in these boots he announced "These make me feel like I can walk however far I want". Strong praise indeed from a fussy 11 year old.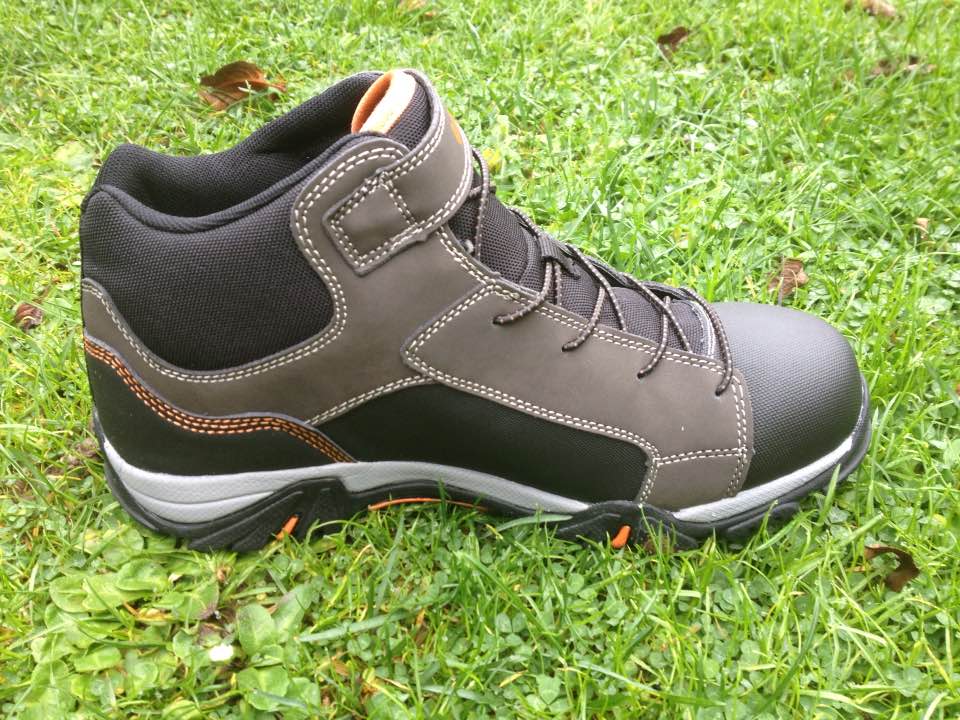 As you can see from the pictures the boot comes with a Velcro strap instead of the traditional lacing option. I wasn't sure about this; in a size 5 boot it felt a little babyish. That said, my son took to it straight away. Easy to put on and get off without the bother of tying laces. His kind of footwear.
The boots also feature the Big-Fit system which is a great idea. This consists of two insoles, one of which can be removed as feet grow. This increases the shoe by approximately half a size, perfect for my son who is due a growth spurt.
When my son learnt they were waterproof he took this as a sign to get them wet at every opportunity. Be that dangling his leg precariously into Llangollen canal or paddling in the River Dee. I'm not convinced the waterproofness is supposed to be under full immersion conditions but he wasn't deterred and they held up well to his testing methods.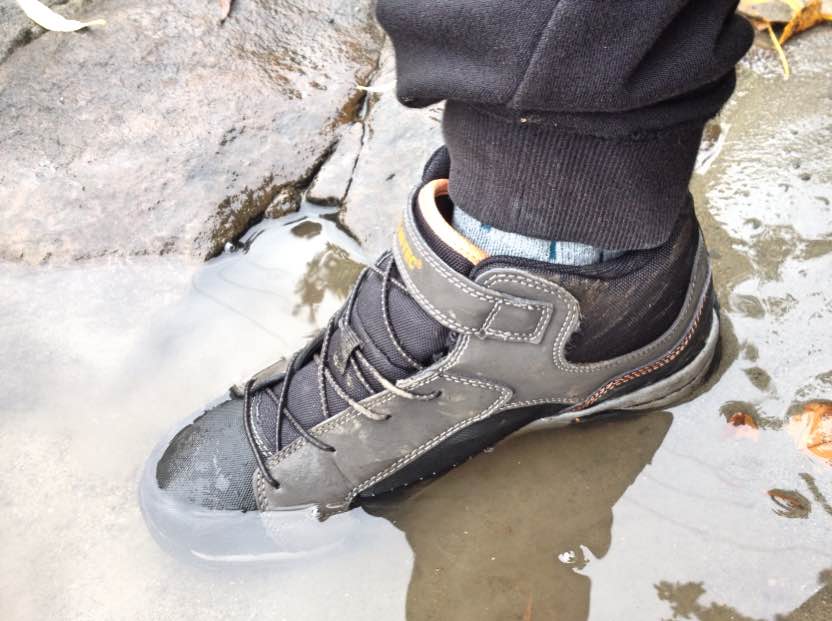 The verdict
Both kids absolutely loved their boots, with the biggest praise for how comfortable they were straight from the boxes. Neither experienced any rubbing or blisters. They've been worn on three separate day walks to date so it remains to be seen how durable they are. But so far, so good!
Disclosure: Hi-Tec provided these boots to us for the purposes of an honest review. All opinions stated above are my own.
More info:
Pop over to the Hi-Tec website to see more of their 2016 autumn & winter range of walking boots.