I never envisaged writing about a car journey on this blog, but the trip we made from Fort William to Gairloch in the Scottish highlands changed my mind. I'm a sucker for scenic views and this journey provided plenty of them. It probably wasn't the most exciting day out for the kids but they were happy enough, playing or reading in the back seat of the car.
There are a couple of route options between Fort William and Gairloch. We chose to go via Kyle of Lochalsh, a drive of 129 miles. Google maps suggested this would take just over 3 hours but our journey, with lunch and lots of photo stops, took the best part of a day.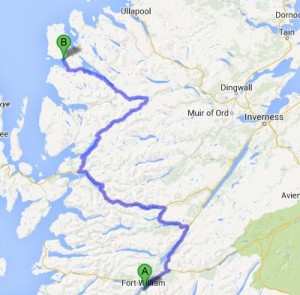 After filling our petrol tank and dosing the kids up with travel sickness pills we took the road out towards Inverness, before turning left at Invergarry towards Kyle of Lochalsh.
We knew we were heading into tourist country when we spotted a lone bagpipe player, standing in a layby near a wood, no doubt waiting for the next tourist bus to arrive!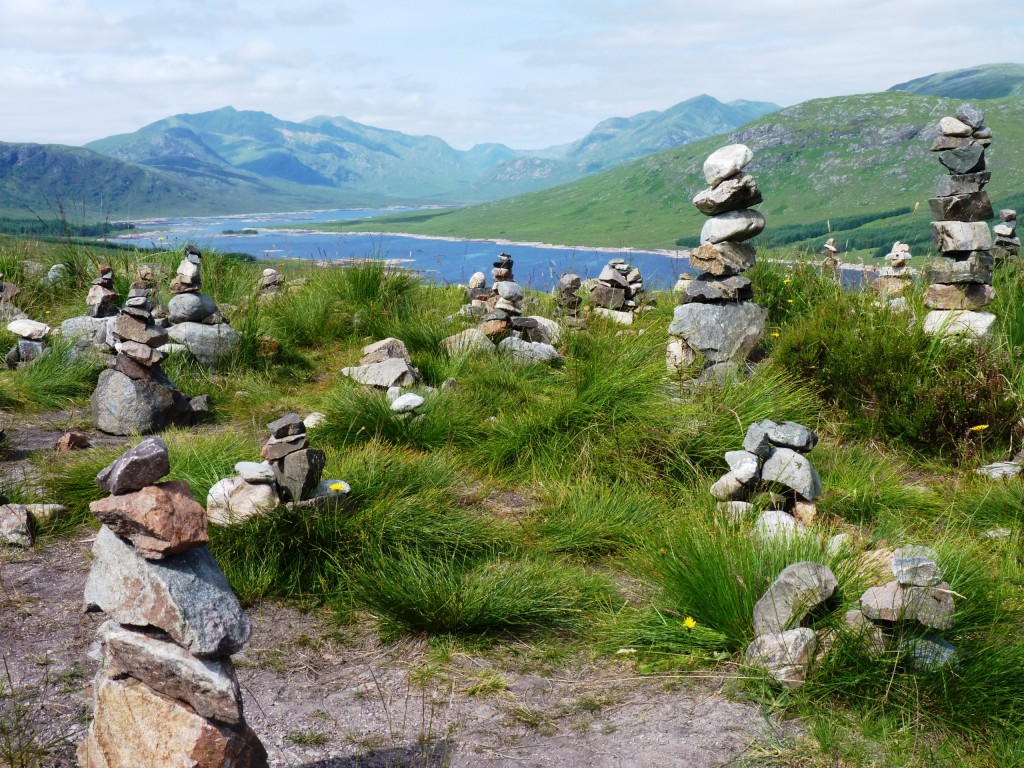 Loch Garry viewpoint
Our first stop was at Loch Garry viewpoint, where you get a great view of the loch, which is supposedly the same shape as Scotland. I think this was a rather fanciful claim from the tourist board but it is still an impressive view. Visitors have also built lots of small cairns.
At Glenshiel it's hard to imagine this was the site of the last battle on UK soil involving foreign troops. Spanish troops were defeated during a Jacobite rebellion in 1719.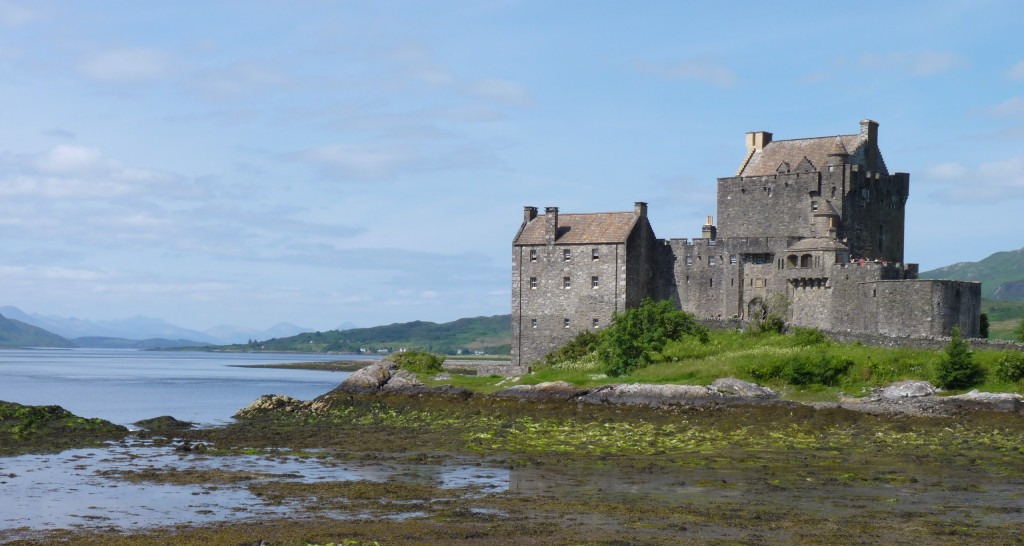 Eilean Donan
We stopped for lunch at Eilean Donan castle, the castle that used to appear on the BBC adverts. There's no denying that it is in a spectacular position, on an island overlooking three lochs. Unfortunately it is also a magnet for every tour bus north of Edinburgh. We decided not to go into the castle but did make use of the onsite cafe, for lunch.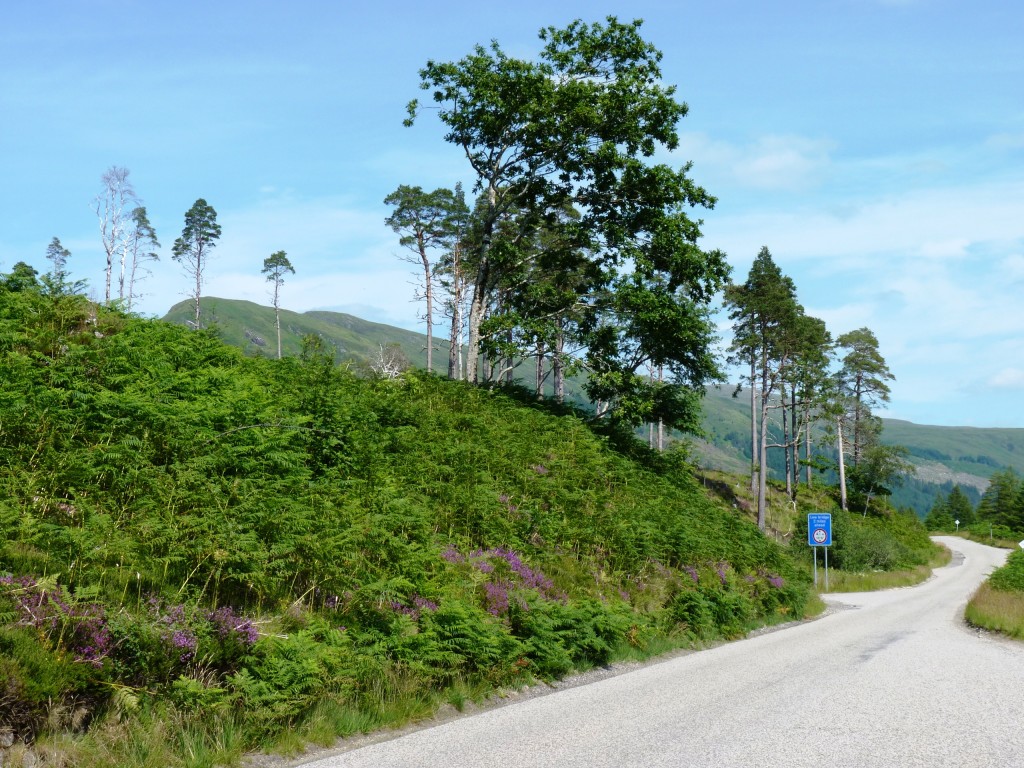 We left the tourist coaches behind after Eilean Donan, and took the A890 to Achnasheen. I'd been expecting a single track mountain road, and whilst it was initially one lane (albeit with plenty of passing places) it turned back to a two way road only a few miles in. It was very quiet, and a pleasure to drive with hardly another car on the road.
As we were driving in the middle of summer it was rather strange passing under an avalanche shelter and seeing the snow marker poles either side of the road. Roadworks were taking place to shore up part of the hillside as last winter a rockfall blocked the road and resulted in motorists having to take a 150 mile diversion!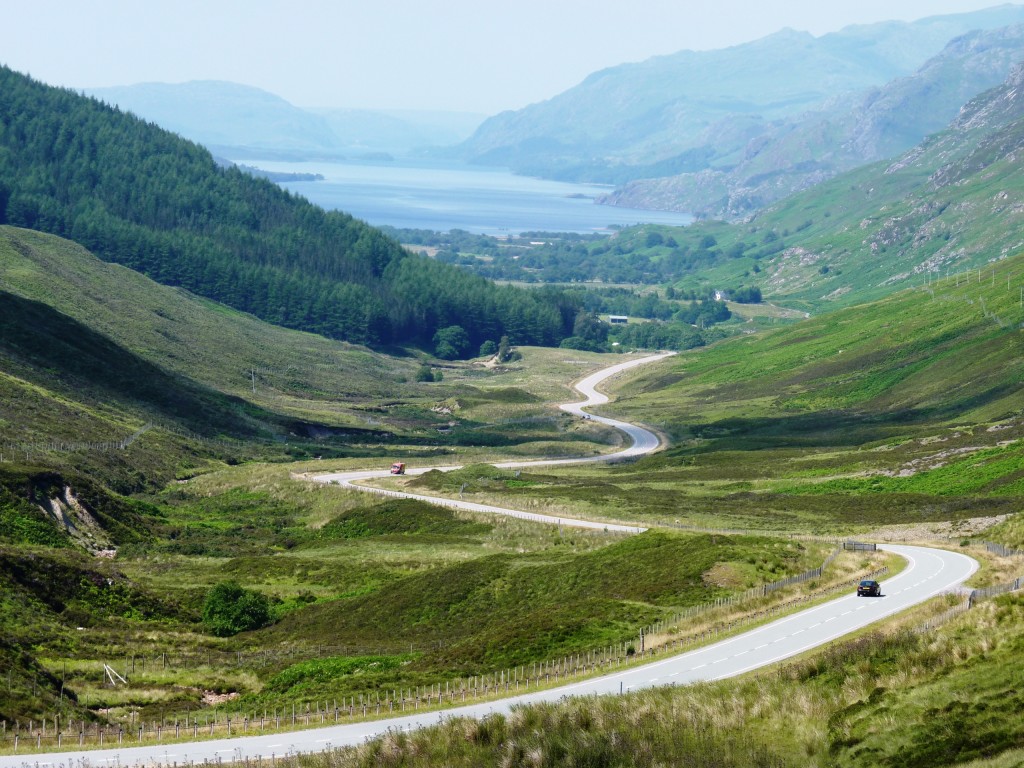 From the small hamlet of Achnasheen (population 28) we took the road out to Kinlochewe. After driving up the pass you're treated to a magnificent view of Loch Maree, which is the fourth largest freshwater loch in Scotland.
Loch Maree
There are a variety of stopping places and short walk options alongside Loch Maree. The Beinn Eighe visitor centre has several nature trails. White tailed sea eagles nested on one of the Loch Maree islands earlier this year, and the area also has pine martens, golden eagles and crossbills although you don't see these whilst driving past at 50mph!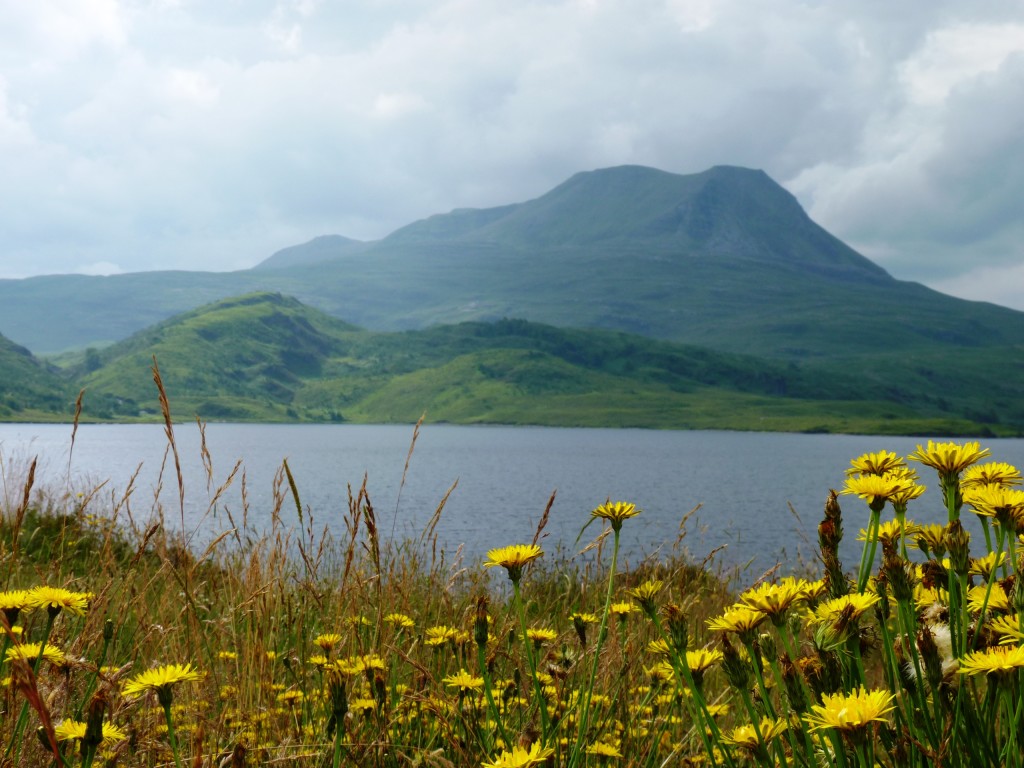 The final stretch is once again single track and the road is rather potted. Fortunately this doesn't last long, and you soon reach the welcome tourist facilities of Gairloch.
More info:
Fill your petrol tank in Fort William (Morrisons is one of the cheapest garages).  We found petrol costs were up to 10p per litre more expensive in the highlands.
Check road conditions before you travel.  The road between Kinlochewe and Gairloch was shut a few days after we travelled due to a landslide caused by torrential rain.
Take a picnic, or work out where you're going to stop for lunch in advance.  We only saw a couple of places to eat at, although I'm sure we could have found a few more if we'd checked out Trip Advisor beforehand.