The first day of the 2015 school summer holidays dawned grey, misty and damp; fortunately I had a plan to add some colour to our day.
Every year the Red Arrows perform at the RAF Benson Families' day. Although the event is only open to airbase employees and families there are plenty of vantage points outside of the airfield to watch them.
Picnic bag in hand, we walked alongside the River Thames from Wallingford towards the air base. I'd planned to eat and watch the display from the riverbank but with the trees in full leaf it would have been hard to see the planes.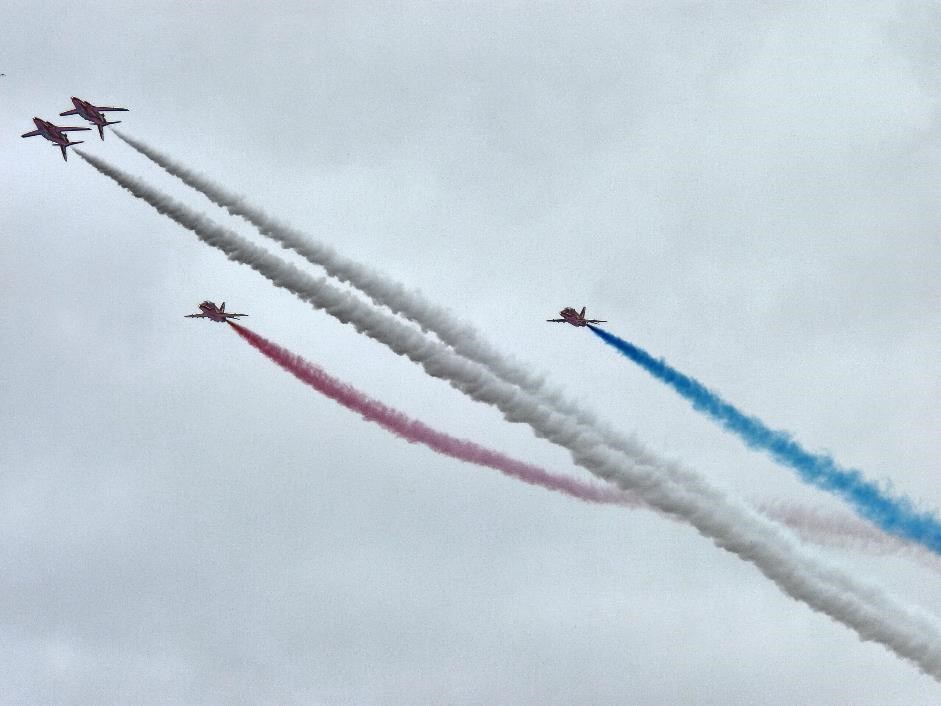 Instead we wandered away from the river and found ourselves an open field to sit in. The Red Arrows were due to arrive at 1pm but we'd eaten all our food well in advance of this. 1pm came and went and I was just about to tell the kids that the performance was probably cancelled when we heard the sound of approaching aircraft.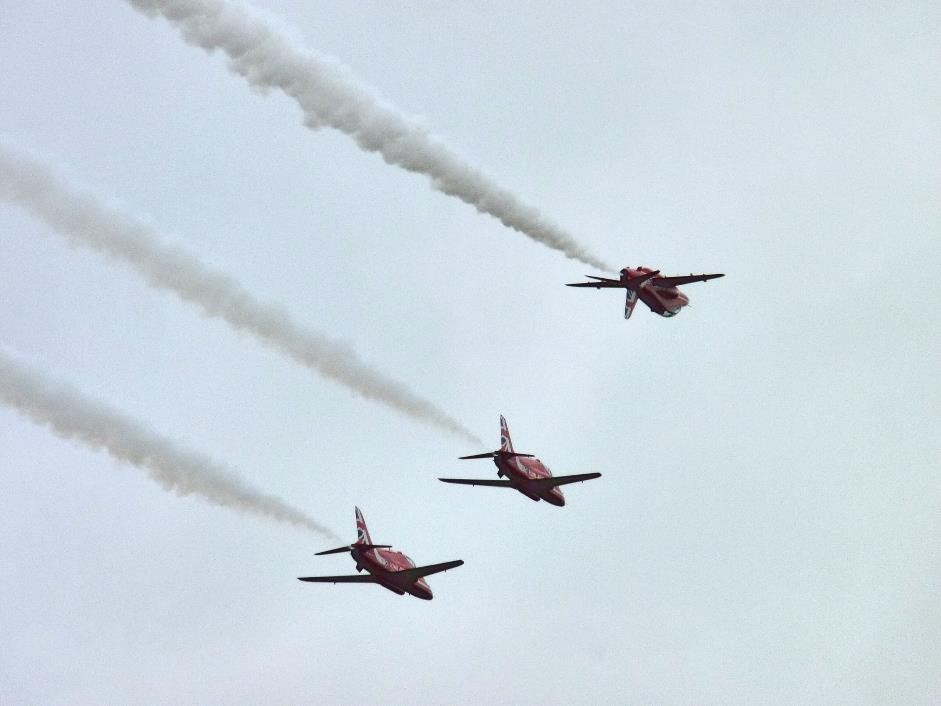 The Red Arrows circled around us and flew in low towards the airfield. We had positioned ourselves well. Perhaps too well given that they proceeded to display right above our heads! My son kept his hands over his ears whenever they were near us and I admit to being slightly fearful watching the planes loop overhead.
Of course there was no need to worry. The pilots expertly flew upside down, round in loops and terrifyingly low. We'd watch the manoeuvres and then wait for the deafening sound that followed them. Sometimes they'd disappear for a few seconds before we noticed them coming in towards us again.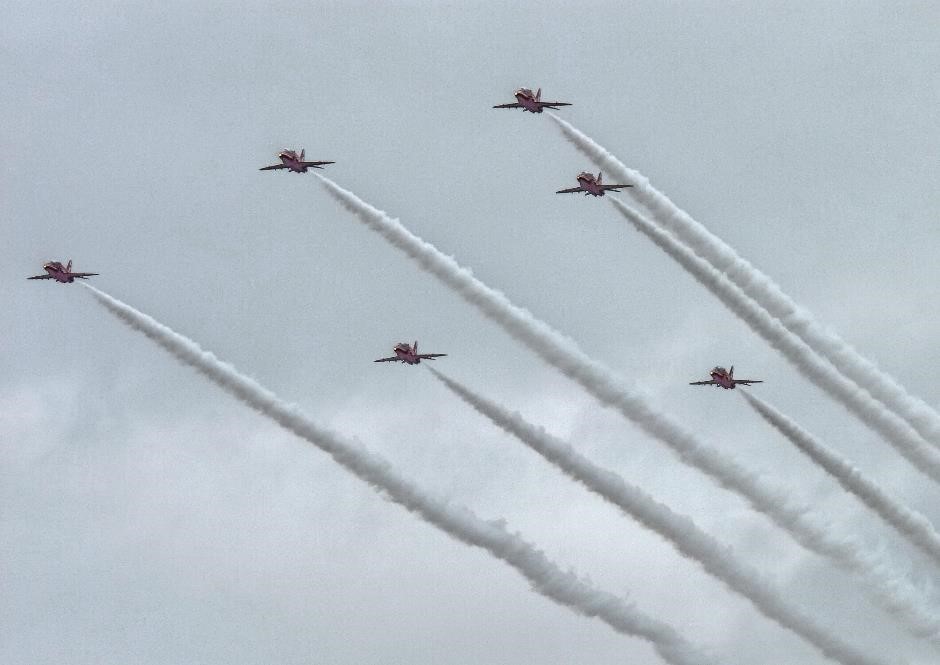 The planes crisscrossed the sky with their red, white and blue vapour trails. Everyone on the ground stood enthralled, cameras aloft, dogs barking. The aircraft disappeared from view once again and after another minute or so we realised they weren't coming back. The display was over.
The Red Arrows certainly brightened up our day and were a great antidote to the summer weather. I highly recommend checking out the link below to see if they'll be performing near you.
More info:
The RAF Red Arrows perform displays almost every weekend during the summer months. Find details of display events on the RAF Red Arrows website.