Last year London was home to the Books about Town and Paddington trails. This year it's the turn of Shaun the Sheep to grace the streets of London (and Bristol). We spent a pleasant couple of hours following one of the art trails, spotting Shaun in his various guises.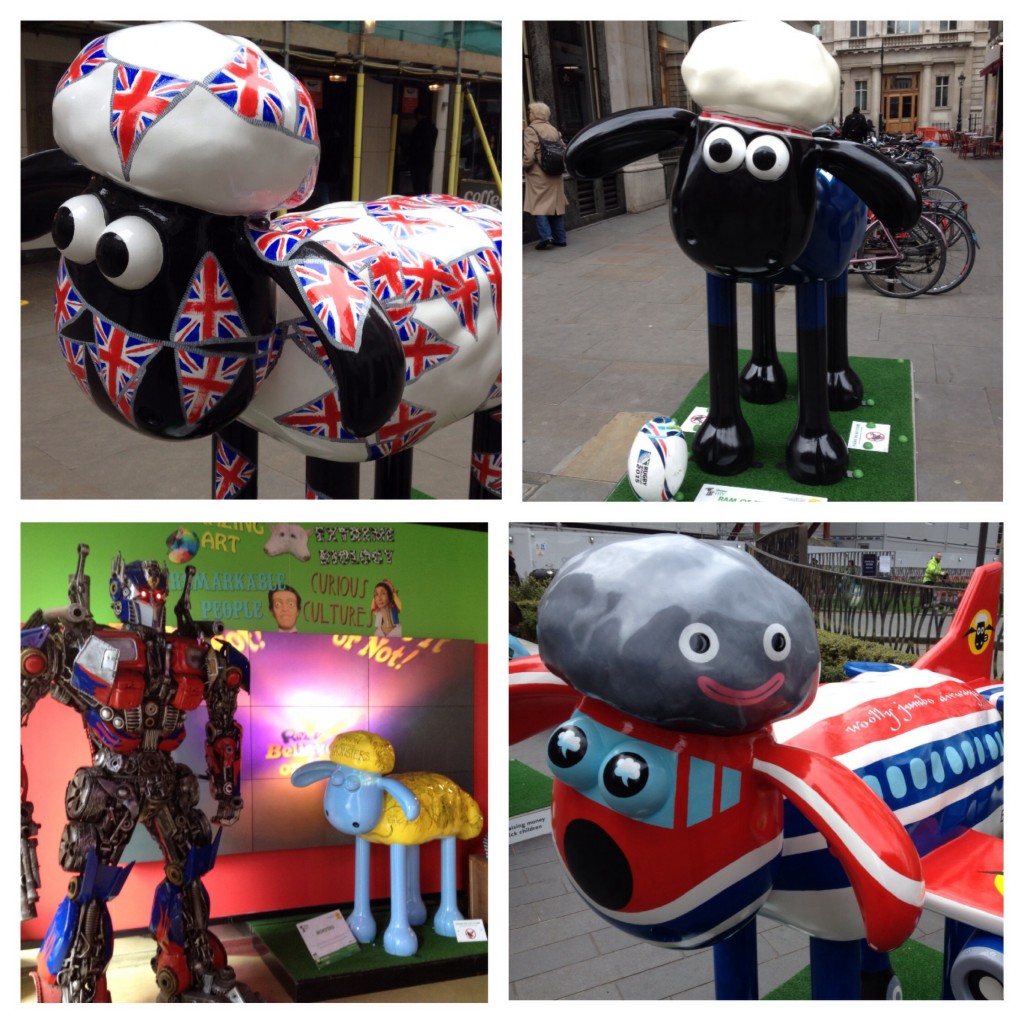 The models have been designed and decorated by artists and celebrities and placed in key locations around the city. With the exception of five lost sheep they can all be seen by following four trails around central London. The trails range from 3-5km; they are supposed to take between 35 minutes and 1 hour 10 minutes to complete although we spent about double that time.
We picked up a free map from the information centre at Paddington railway station. You can also download an app for £1.49 which details the sheep in both cities, provides bonus information and challenges. One lady I spoke to on the trail said it had drained her battery so make sure your phone is fully charged before heading out.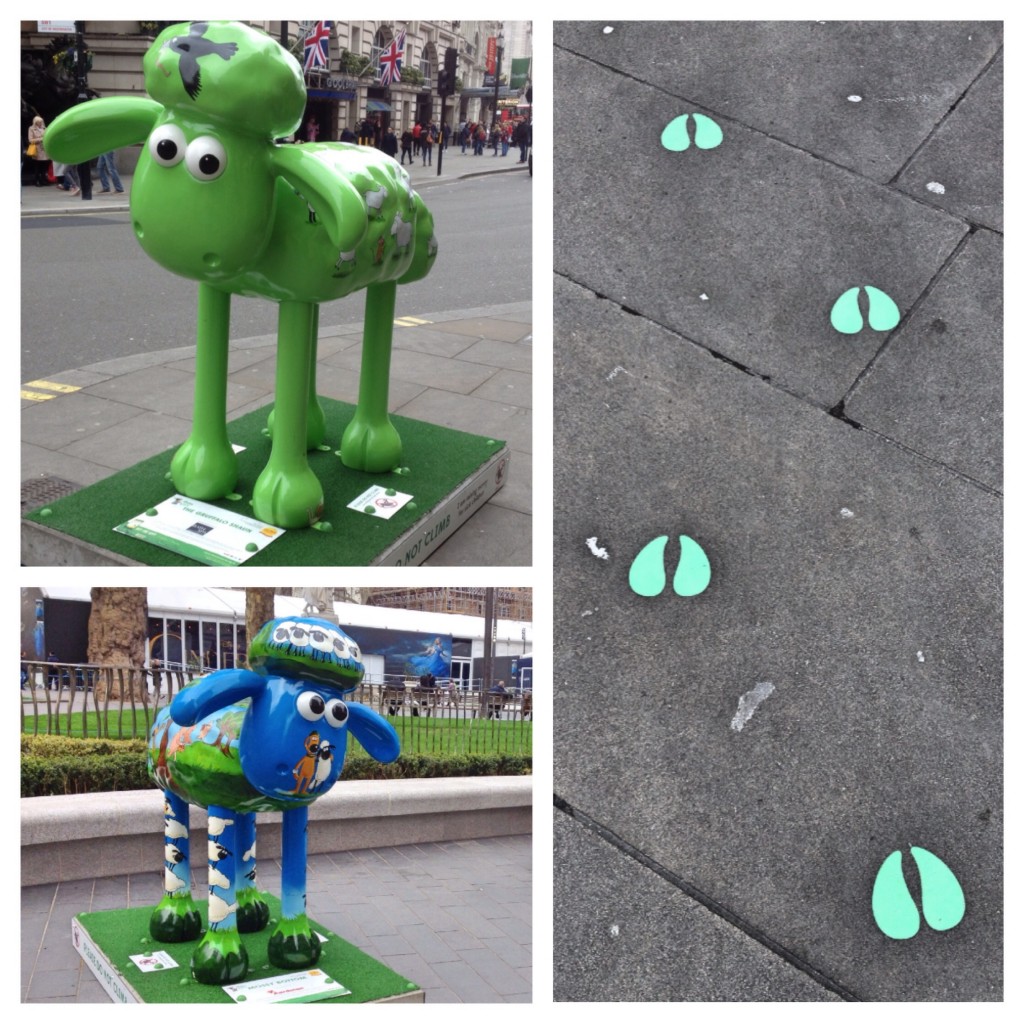 We followed Shaun's trail; from Oxford Circus we walked through Carnaby Street, along Regent Street to Picadilly Circus before heading to Chinatown and Leicester Square. The whole area is popular with tourists and it was quite funny to see them taking photos of the attractions whilst we were busy photographing sheep.
Most of the sheep were outside although we did have to battle through the madness of Hamleys Toy Store to find one. Another was in the foyer of Ripley's Believe it or Not!, where my son would have happily stayed for the afternoon if I hadn't dragged him away. However, my favourite sheep was Nelson in Trafalgar Square, particularly as it was home to one of the few pigeons you'll find there nowadays.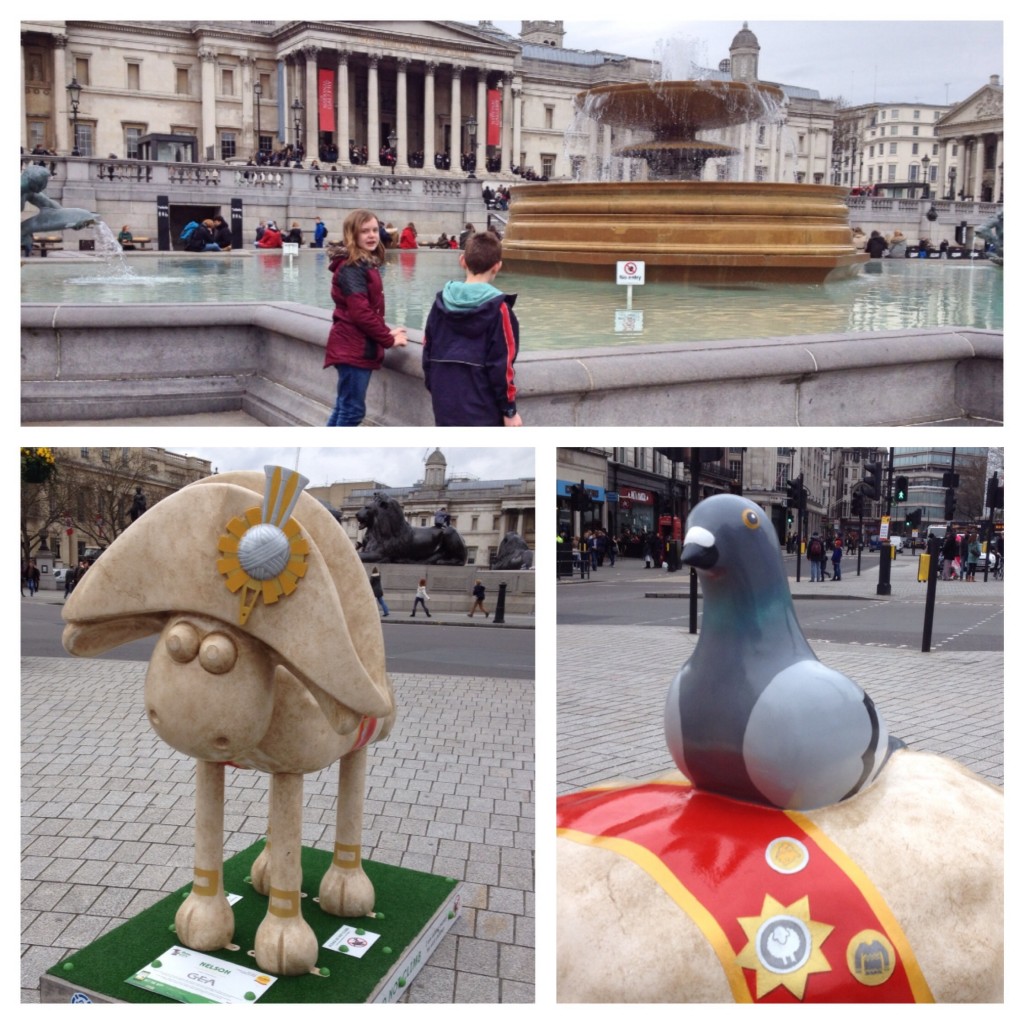 Have you visited the trail? If so, which was your favourite?
More info
The trail runs in London from 28 March-25 May 2015. There's a separate trail in Bristol from 6 July to 31 August 2015.  The trail is raising money for Wallace & Gromit's Children's Charity; all 120 sculptures from both locations will be auctioned off to the highest bidders on 8 October 2015.
Full trail details can be found on the Shaun in the City website.