Another year over. Time to reflect on the year gone by and to think about what 2019 will bring. I love looking back at what we've done and deciding on my five favourite things of the year. In no particular order they were:
1. Running an ultramarathon – 100km Race to the Stones
This wasn't particularly enjoyable but running 100km along the Ridgeway from Lewknor to Avebury was a huge achievement. And one I'll never repeat! Given that I swore I'd never run another marathon I'm not entirely sure why I decided to run an ultra instead. I guess I like a challenge. It was hot, it was very long and my toenails have only just grown back. But I did it!
2. Driving the Hardknott and Wrynose passes, Lake District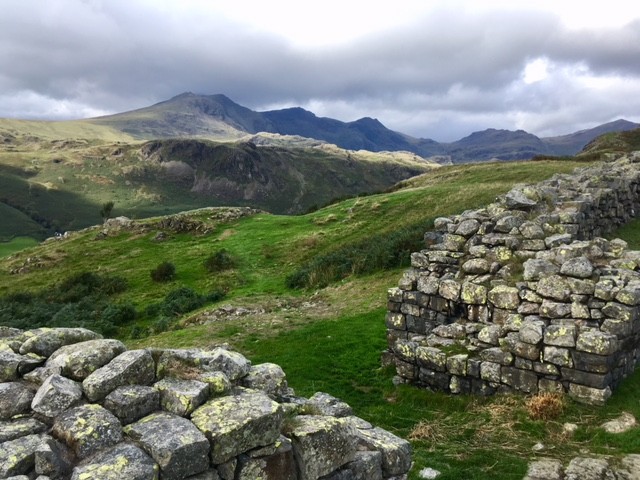 It's a strange turn of events when I count a day sitting in a car driving the Hardknott and Wrynose passes as one of my favourite activities of the year. Despite our incredible summer we managed to coincide our Lake District holiday with a week of rain. All of our wet weather clothing was, er wet, so I decided on a driving tour, taking in the famously steep passes. Fortunately the drive wasn't quite as hairy as I expected. Instead, the passengers were treated to great scenery (I could only watch the road), waterfall walks and a spectacularly located Roman fort.
3. Exploring Worm's Head, near Rhossili, Gower Peninsula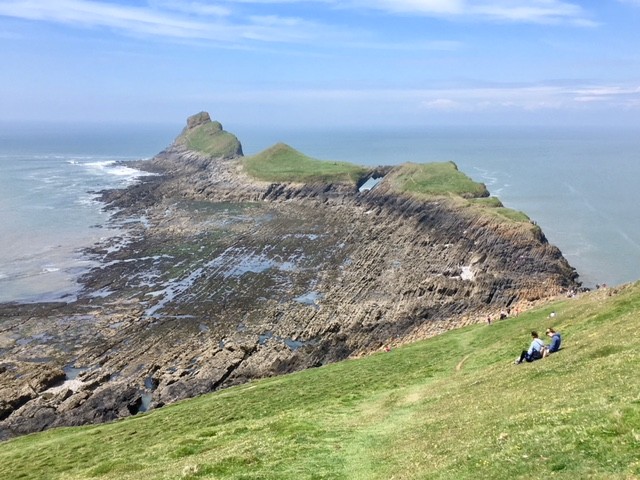 I loved everything about our day exploring the tidal Worm's Head. How can I fail to enjoy a day with all of my favourite things in? Rockpooling, scrambling over jagged rocks, watching seals and eating sandwiches with an incredible view for a backdrop. A fabulous day.
4. GR221 walks in Majorca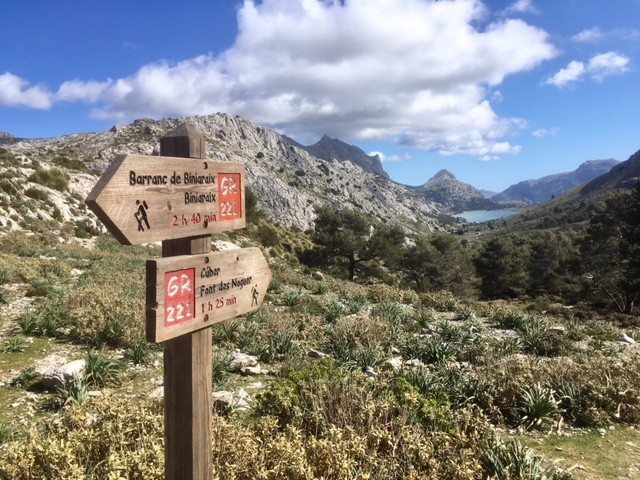 This is is the year I finally made it to Majorca. And it was everything I expected. From the moment we left a grey, cold UK at Easter and flew into the warmth of sunny Palma I knew I'd love the island. Things that I remember? The smell of the citrus groves, incredible mountain walks, a Tardis of an apartment (with its own lemon grove) and freshly squeezed orange juice. It was one of those holidays where every aspect was perfect. Even the teens loved it!
5. George Ezra at Truck Festival, Oxfordshire
I'm not much of a festival person but when it's local (as in, I can sleep in my own bed) and features my kind of line up (read, suitable for middle aged person) then I make an exception. I didn't actually buy a ticket but volunteered for a few hours and got to watch George singing one of my favourite songs on one of those hot sunny weekends. Pretty memorable.
Blogging in 2019
Regular readers will notice two things – I don't blog as often as I used to and the kids don't feature as much. They're both teenagers now; one is in their GCSE year, the other is Xbox obsessed. We still go out and I'll continue to write about our walks, holidays and day trips. But I'll be focusing less on family attractions and more on 'grown up' activities, sometimes without the kids.
What will I blog about? Well, I'm still working through my UK bucket list so I'll be posting about these trips; in fact I have a couple to still write about from recent months. And, in a little over 12 months, I have a big birthday coming up and am planning a year of mini adventures so I've plenty of ideas up my sleeve.
How about you? What are your plans for 2019?