What better way to cheer up January than with some pictures of the fantastic Scottish beaches we visited on our summer holiday last year. I've already written posts covering the days we spent on the Isle of Eigg and in Fort William. Now it's time to reminisce over the beaches we visited near Morar and Arisaig, two small villages on the west coast of Scotland.
The Silver Sands of Morar
After travelling to Fort William on the overnight Caledonian Sleeper we hired a car to drive to Mallaig. We broke our journey near here, staying for a couple of nights in a B&B overlooking the Silver Sands of Morar.
The Silver Sands are aptly named. Even in heavy rain (as we can testify) the beach looks more akin to a Caribbean island. Although, as you'll notice from our jumpers and jackets in the photographs below, the temperature is certainly not Caribbean. I'm pretty sure there are no midges in Barbados either!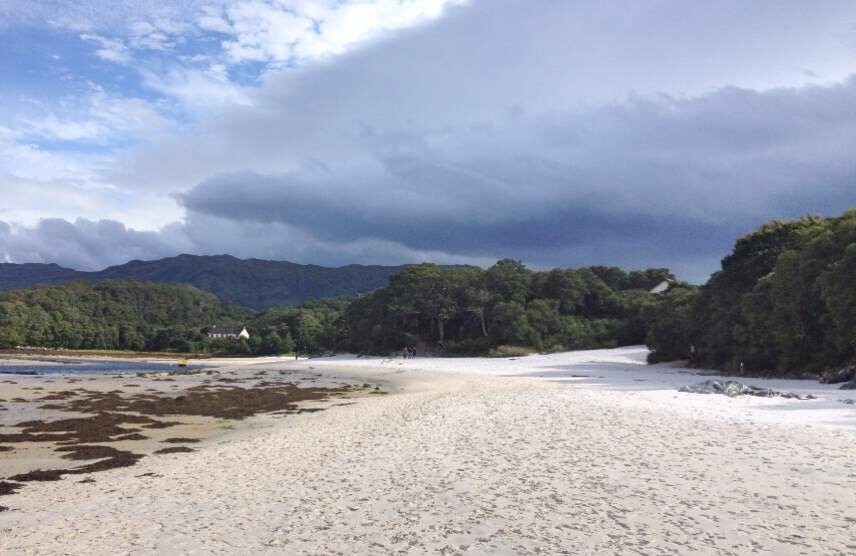 White sand beaches stretch from Morar to Arisaig and are easily accessible from the road that winds alongside them for most of the way. Although beware of the golf course near Arisaig; a low flying golf ball almost hit us whilst we were parking in a layby.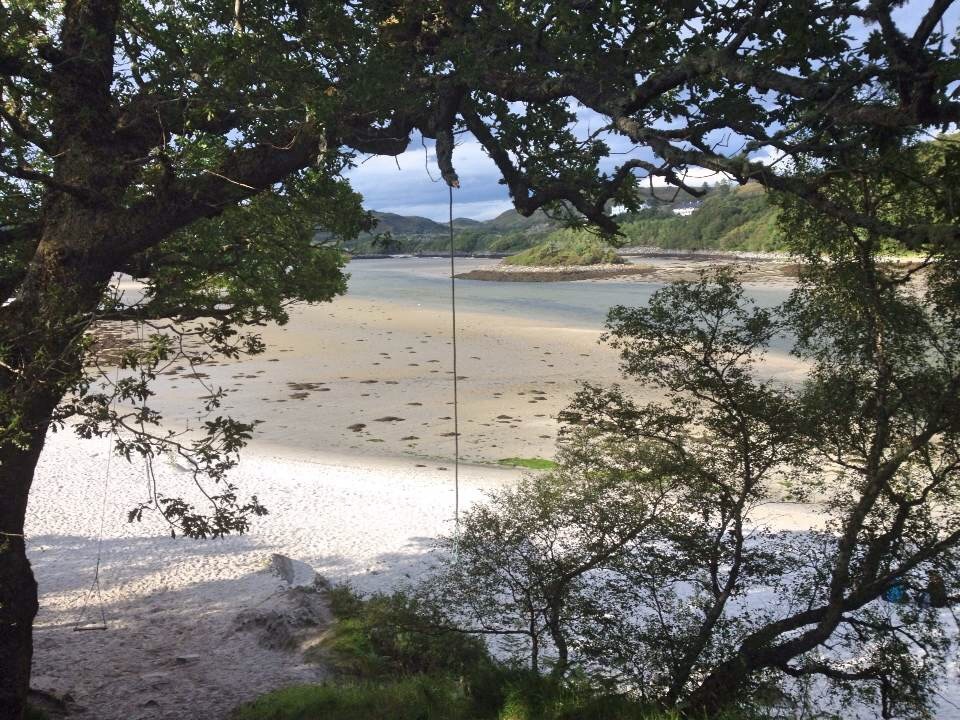 It was only a short walk from our accommodation to the beach. Whilst I checked out the views the kids were happy to find the tree swing in the photo above. Possibly the most scenic tree swing in Scotland?
Port na Murrach beach, near Arisaig
This beach takes a little getting to but you can near enough guarantee you'll be the only visitors. At least that was our experience on a sunny August day.
From Arisaig we took the single track road around to Rhu and parked in the layby near the old pier. From there it was a straightforward out and back route, following the instructions on the excellent Walk Highlands website. It's only a mile or so to the beach, along farm tracks and through a boggy field.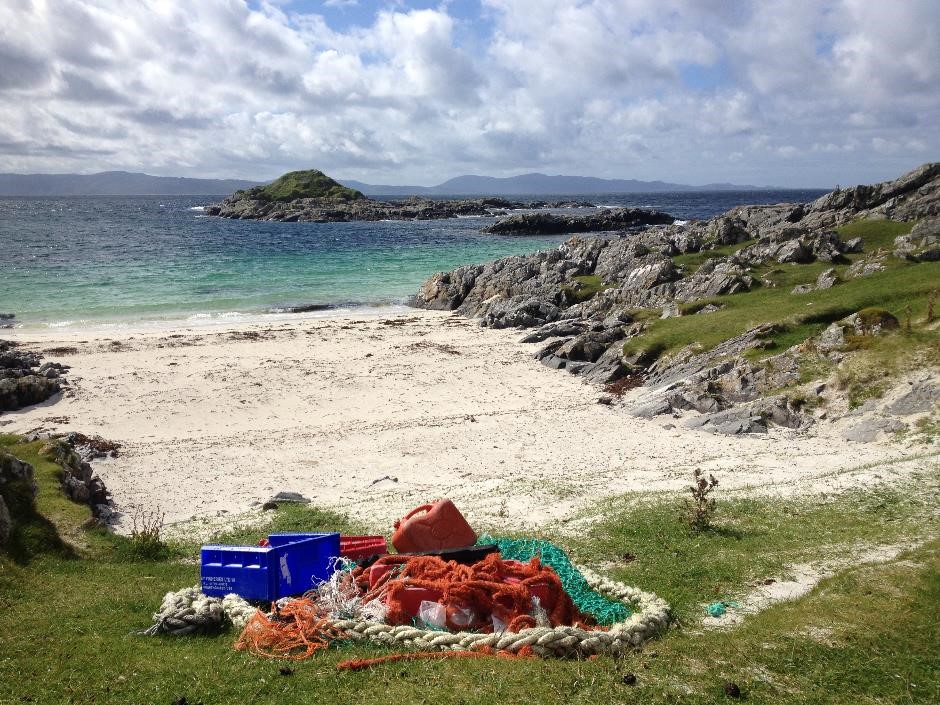 The beach offers plenty of shells to sort through, rocks to clamber over and scenery to admire. The kids found a dead jellyfish which kept them captivated for ages. The water was freezing though, or maybe we're just soft southerners?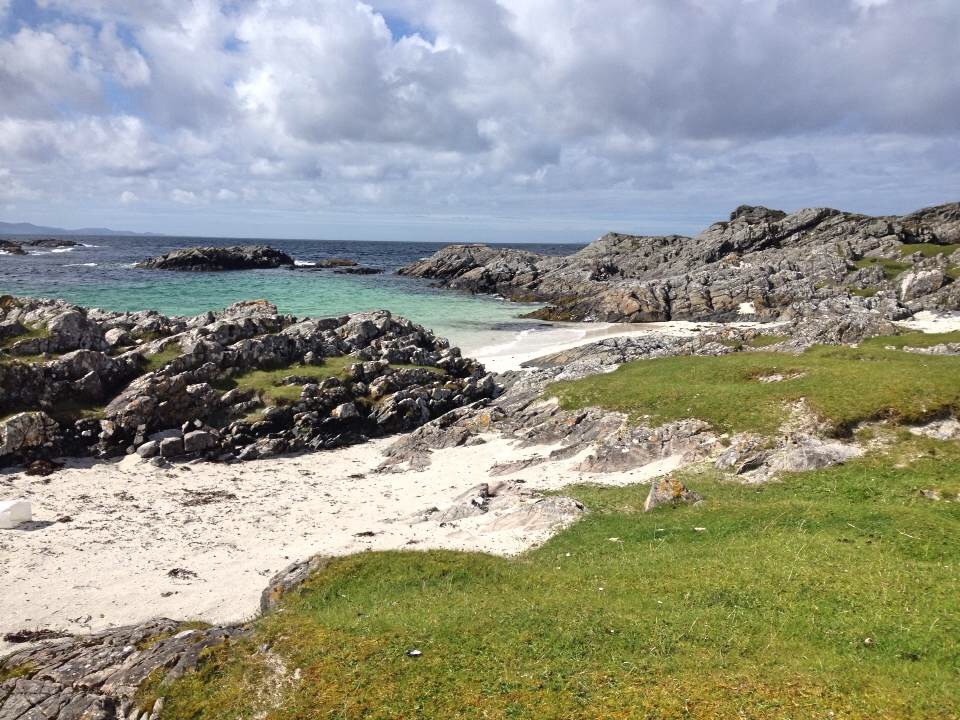 Our walk back was made more exciting by the presence of a huge black bull, standing next to the gate, in a field that we had to cross. Fortunately he turned out to be a docile beast but my heart was in my mouth for a few moments. I'm not sure where he was on our walk down but if he'd been in the same place I don't think we'd have made it to the beach!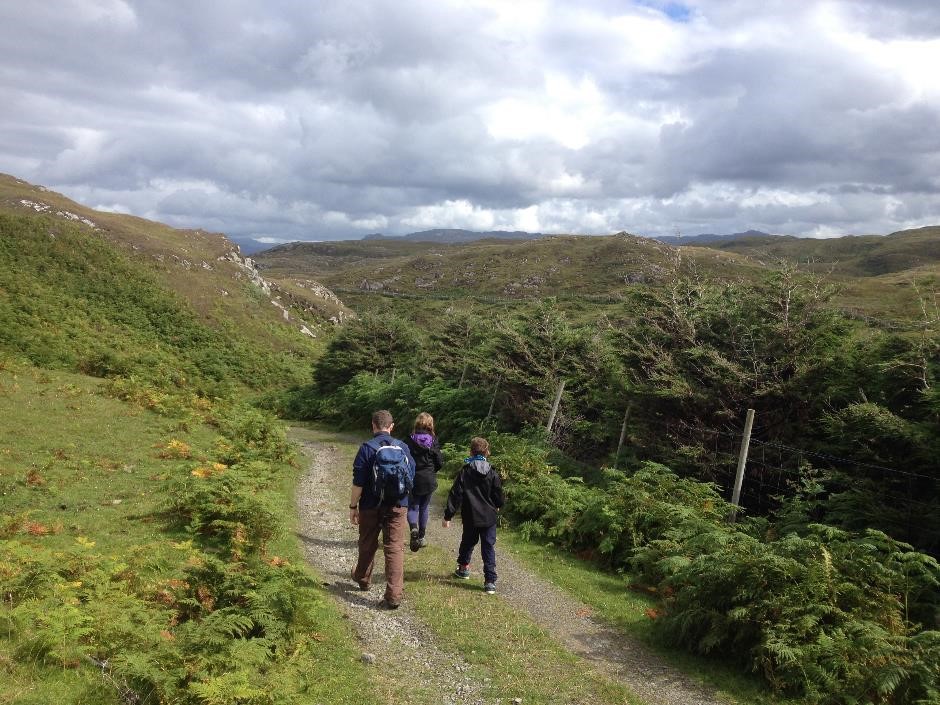 Camusdarach Beach, near Arisaig
Camusdarach regularly appears in lists of the world's most beautiful beaches. It's a few miles south of Morar and forms part of the string of Silver Sands beaches. We parked in the public car park just north of Camusdarach campsite and then wound our way down to the beach through the dunes.
This beach was a little busier than the others we visited. It may look empty in the photos but when you're used to seeing no-one it's a shock to see other people. It's popularity (ooh, there were at least 5 other people) is probably down to the nearby campsite.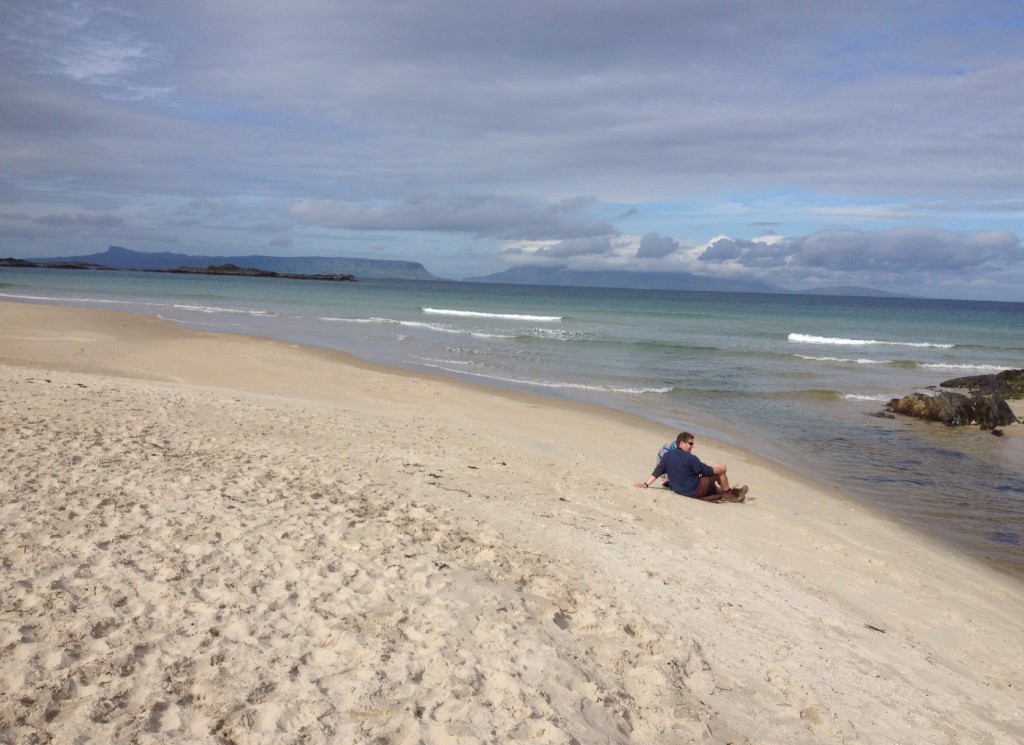 We wandered along the beach from one cove to the next for a good hour, enjoying the views out to the Small Isles and exploring the rock pools. I definitely recommend a visit at low tide so that you get the full beach experience. There are also supposed to be otters but sadly we didn't see any sign of them.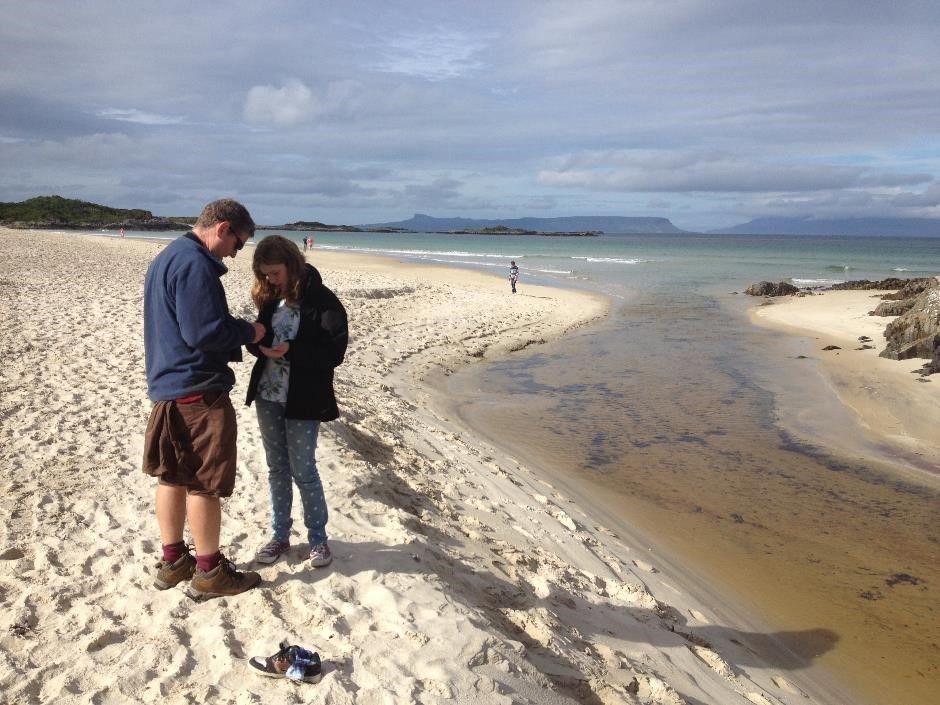 I hope these beach photos have cheered you up; it will be summer again before we know it so time to start planning holidays. Do you have a favourite UK beach that you'd recommend?
More info:
As you would expect these beaches have little in the way of facilities. They are best reached by car; Mallaig is about 10 minutes drive from Morar. Fort William is around an hour away. Alternatively you could walk from Morar railway station (infrequent trains) or cycle from Mallaig.
Arisaig village has an excellent small information centre and museum and a couple of places to eat. We had drinks at Cafe Rhu; the food looked good but the strong smell of chowder was rather offputting for a vegetarian.
In Morar I recommend the Thai Sunset takeaway. You'll need to order early in the day as they cook to order and then pick up from the house at the pre-arranged time. We had great plans to eat our takeaway on the beach but rain and midges put paid to this idea!