After the previous day's sensory overload day 3 was a much quieter affair, with a trip up to the southern Lakes via Arnside and Silverdale.
We managed a relatively early departure from our Airbnb. It was only when we reached the M6 that eldest teen remembered she'd left her ring in the shower cubicle. Argh! it was too late to turn around but fortunately our hosts were happy to post it back to us.
RSPB Leighton Moss
The rest of the journey passed uneventfully. We reached Leighton Moss late morning and headed straight to the reserve cafe for a drink.
RSPB Leighton Moss has the largest reedbed in northern England and has featured on BBC Springwatch and Autumnwatch. We didn't have much time to spare so took a short walk along a public footpath through the reserve. High up in the sky we saw a couple of marsh harriers but the elusive bittern, for which the reserve is famous, eluded us. Even though another visitor had just seen one fly over the reedbed!
Arnside Knott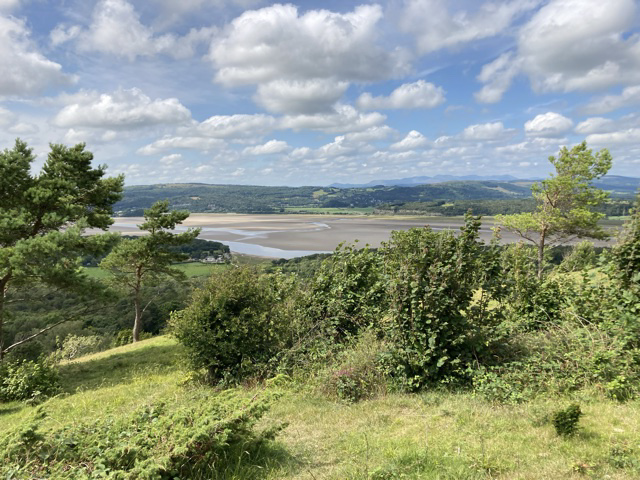 We continued our drive through the Arnside and Silverdale AONB. It's a great under-visited part of the country, over-shadowed by the Lake District a little further north. After an excellent lunch in Arnside (Wayside Cafe, opposite the railway station) we drove to Arnside Knott.
Arnside Knott is the lowest Marilyn (hill over 150m) in England but despite its size it has spectacular views. Due to its location and limestone grassland it is famed for its wildlife, particularly its butterflies and flowers. I was happy to spot a Wall Brown butterfly, a species I rarely see down south.
As mentioned, the views from the summit were spectacular. I couldn't decide whether the Lakeland summits or the sands of Morecambe Bay were best so took way too many photos of both.
Gait Barrows National Nature Reserve, Lancashire
Onwards to Gait Barrows, which despite being a National Nature Reserve was a little tricky to find. It certainly doesn't flaunt its location.
This nature reserve is famed for its limestone pavement. We followed a waymarked nature trail around and over it, often accompanied by large brown hawker dragonflies. It's an unusual landscape; one where you need to keep your eyes open for the holes beneath your feet!
Sandscale Haws Dunes, Cumbria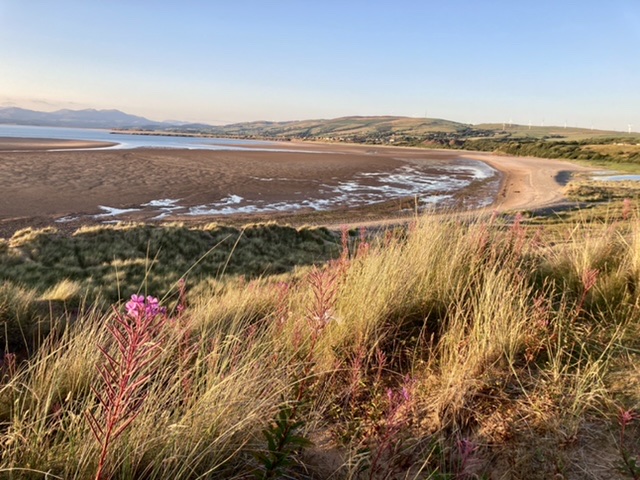 After leaving Silverdale we drove to our B&B in Dalton-in -Furness, ate dinner at a local pub and then visited one last reserve. Our evening walk was amongst the sand dunes at Sandscale Haws. We didn't walk far, just mooched around on the beach, watching the light change as the sun began to set. A great way to finish the day.
Overnight stop
Our only B&B of the trip. We stayed in the family suite at the Number 19 Guest House in Dalton-in-Furness. Reasonably priced family accommodation was hard to come by in the Lake District so it made sense to stay slightly out of the national park.