A few weeks ago I published a post suggesting some family microadventure ideas. One of the ideas was to randomly pin a spot on a map and then visit the location without using a car. Last week we attempted this, read on to find out how we got on.
My son had the job of choosing the spot to visit. Blindfold on, he marked the map with a pencil to indicate our target….a field between a couple of villages in Oxfordshire. On first viewing our destination didn't look that exciting and my initial thought was to get my son to have another go. But that would have been cheating!
Our trip started with a train journey to the village of Cholsey. I was glad my son picked somewhere relatively near a railway station as I wasn't sure how good the bus services would be in the area. The station was still a few miles from our intended spot so I planned a walking route to take in our destination.
Whilst checking out the area beforehand I'd found out that the crime writer, Agatha Christie, had lived locally. She is buried in the graveyard in Cholsey so we made a brief visit to her grave (after I'd spent some time explaining who she was to the kids).
I also discovered that Cholsey has lots of geocaches, including a trail of them named after Agatha Christie books. Yet despite searching for several in the village, and on the walk, we never found any. I blame the nettles!
We were soon heading out on the road, in this case literally, as there were no footpaths out of the village that took us where we needed to go. Fortunately the road was quiet and it wasn't long before we reached our path.
The footpath led across a seemingly never-ending field. We walked through the golden cornfield in the heat of the day desperately wanting to reaching the other side. Eventually  we emerged with scratched legs and slightly frayed tempers on to a much nicer track. There were plenty of grasshoppers around us so we spent a few minutes catching them, and we even managed to take some photos before they jumped off.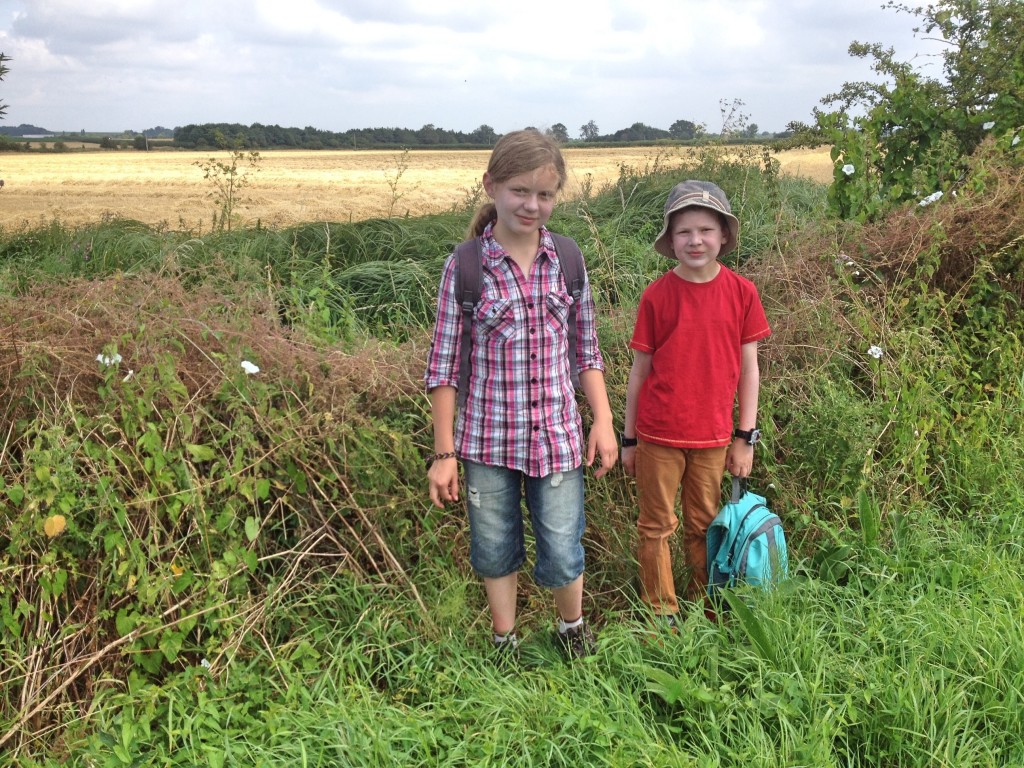 At lunch we stopped for a picnic next to a stream. There were loads of dragonflies flitting by but they weren't as obliging as the grasshoppers and zoomed off anytime I got close to them with my camera.
We reached our 'spot on the map' just after lunch. It was in the middle of a field on the opposite side of a deep stream and I knew we wouldn't be able to get to the exact spot as there was no public footpath access. Instead we contented ourselves with a photo in front of the field.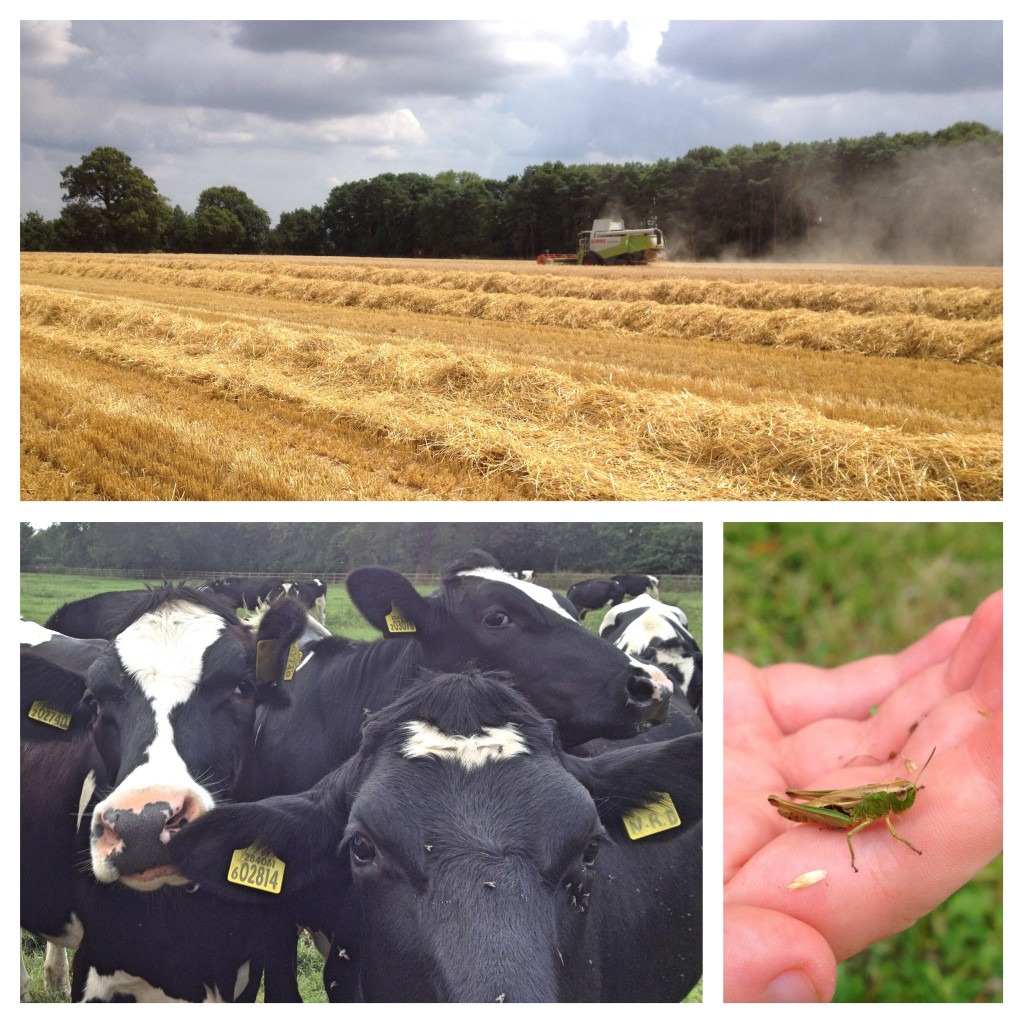 The rest of the walk was pretty uneventful although I'm glad that a bunch of inquisitive  cattle we met were safely on the opposite side of a fence. I'm not sure how we'd have coped if we'd have had to walk through their field.
So what did we think of our microadventure? We all enjoyed the challenge of finding the spot and it meant we went somewhere that we wouldn't really think about visiting. We'll definitely do this type of microadventure again but I wouldn't repeat the actual walk as it was a bit of a trudge!