A sunny day in the summer holidays; perfect weather for our annual day trip to Weston-super-Mare. Weston is a traditional bucket and spade resort, with donkeys and a pier, and we always have a fun day out.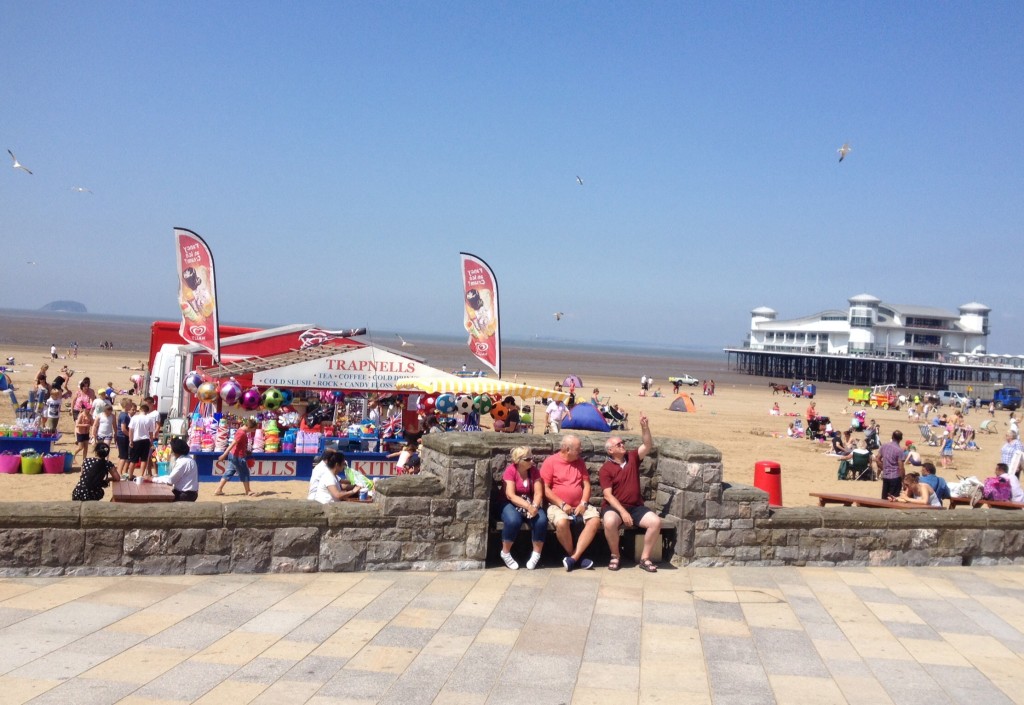 As usual, the tide was out when we arrived and we were greeted with an expanse of golden sand and mud. Nobody ever seems to mind, I think I'd be disappointed if the tide was actually in!
Crazy Hills putting
I had initially planned to take the kids to the water park but when we saw how busy it was we decided to give it a miss and head next door to the crazy golf course. We've played here on previous visits, and nothing has changed over the years.
There are 18 holes to conquer, some with features such as a windmill with moving sails, others with mounds or hollows in them. It's an enjoyable way to waste an hour or so although the kids got miffed when I won, despite blatant cheating from my son.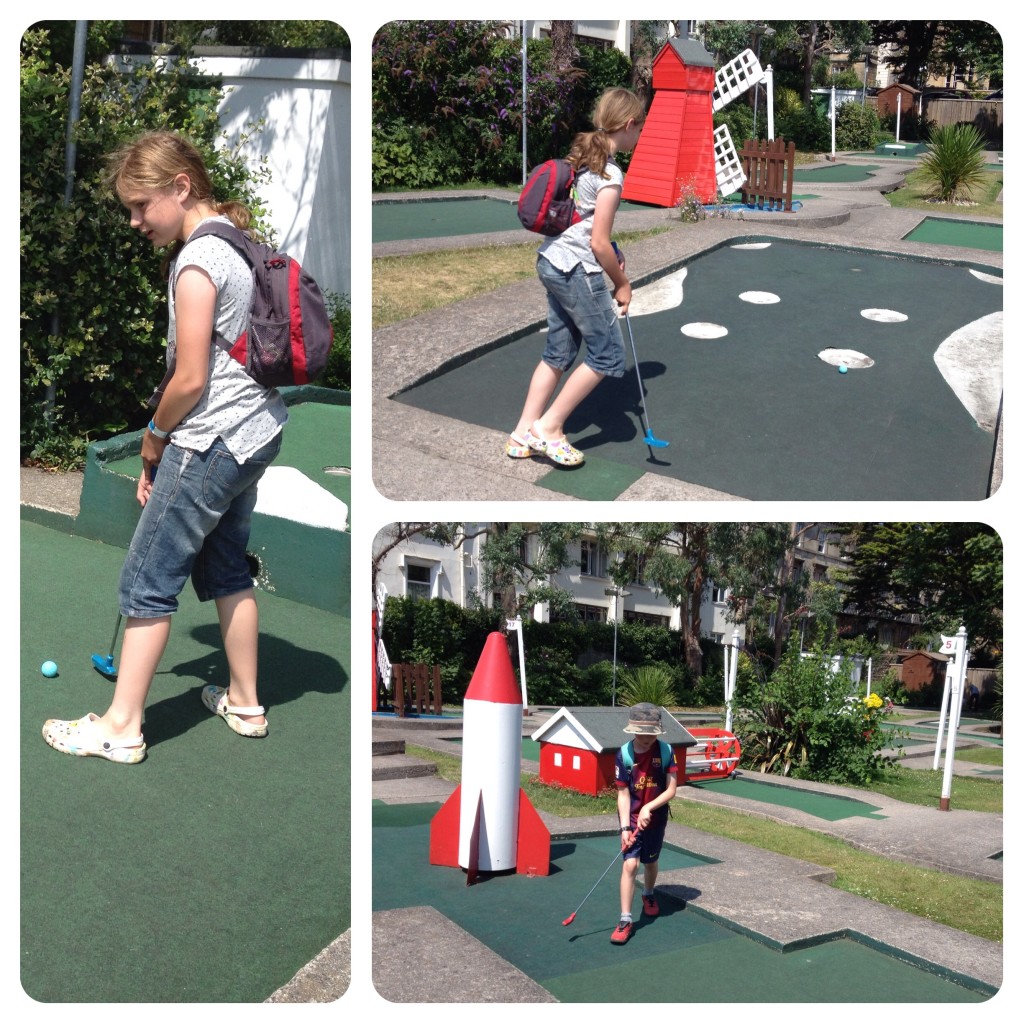 It was a blazing hot day, and although I love the heat it was pretty tiring. Fortunately ice cream does wonders to revive hot kids so we stopped at PJ's Ice Cream parlour on the seafront. There were loads of flavours to choose from; I enjoyed rhubarb and custard, my daughter had banoffee whilst my son had his usual favourite of vanilla!
Weston Sand Sculpture festival
We really enjoyed the sand sculpture festival on our visit to Weston last year so I had been looking forward to seeing the new exhibition. The 2014 theme is 'Once upon a time', which is all about stories. Over 4000 tonnes of sand have been used to create the sculptures which are made from just sand and water.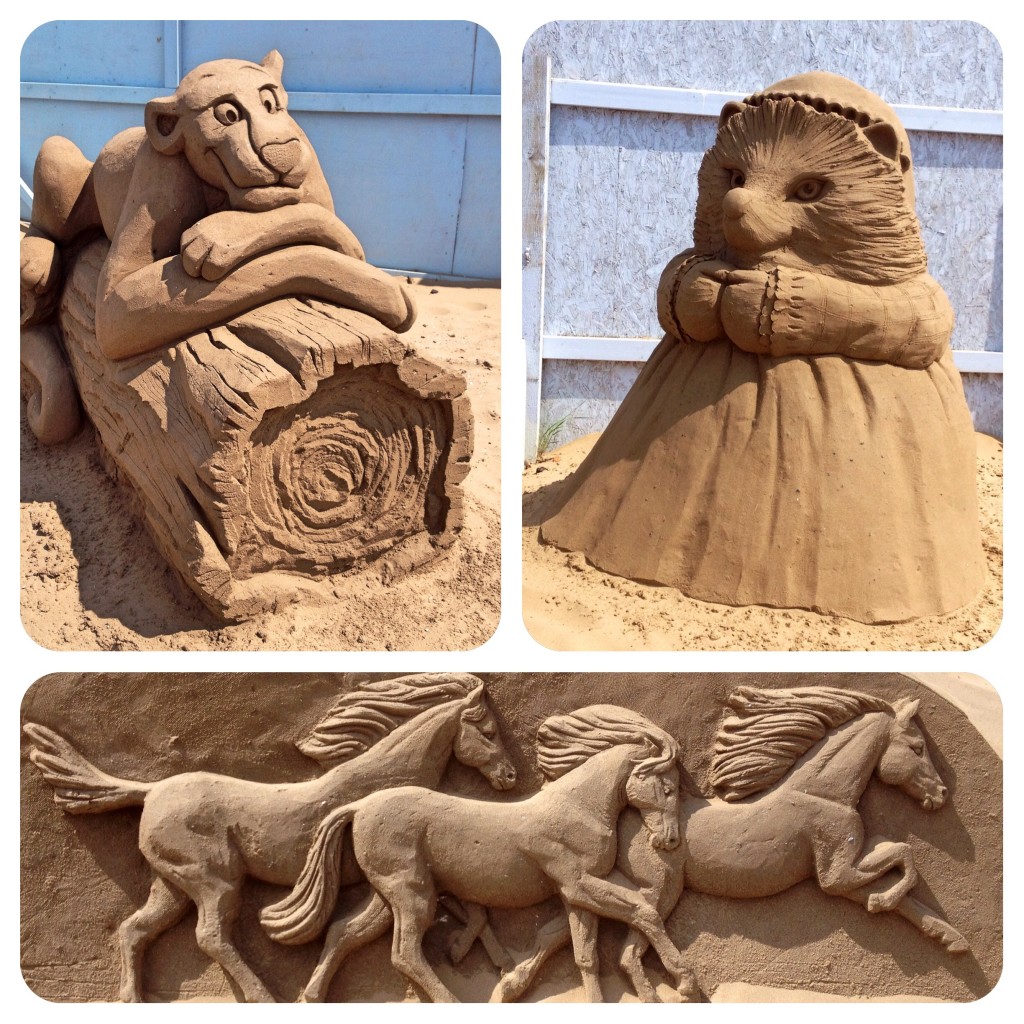 There were a wide variety of sculptures, from 'The Hunger Games' through to one of Aesop's fables, 'The lion and the mouse'. They didn't disappoint, the detail that the sculptors had managed to carve into the sand was amazing.
This year there were more photo points where you could be photographed as part of the scene, for example, seated at the Mad Hatters tea party.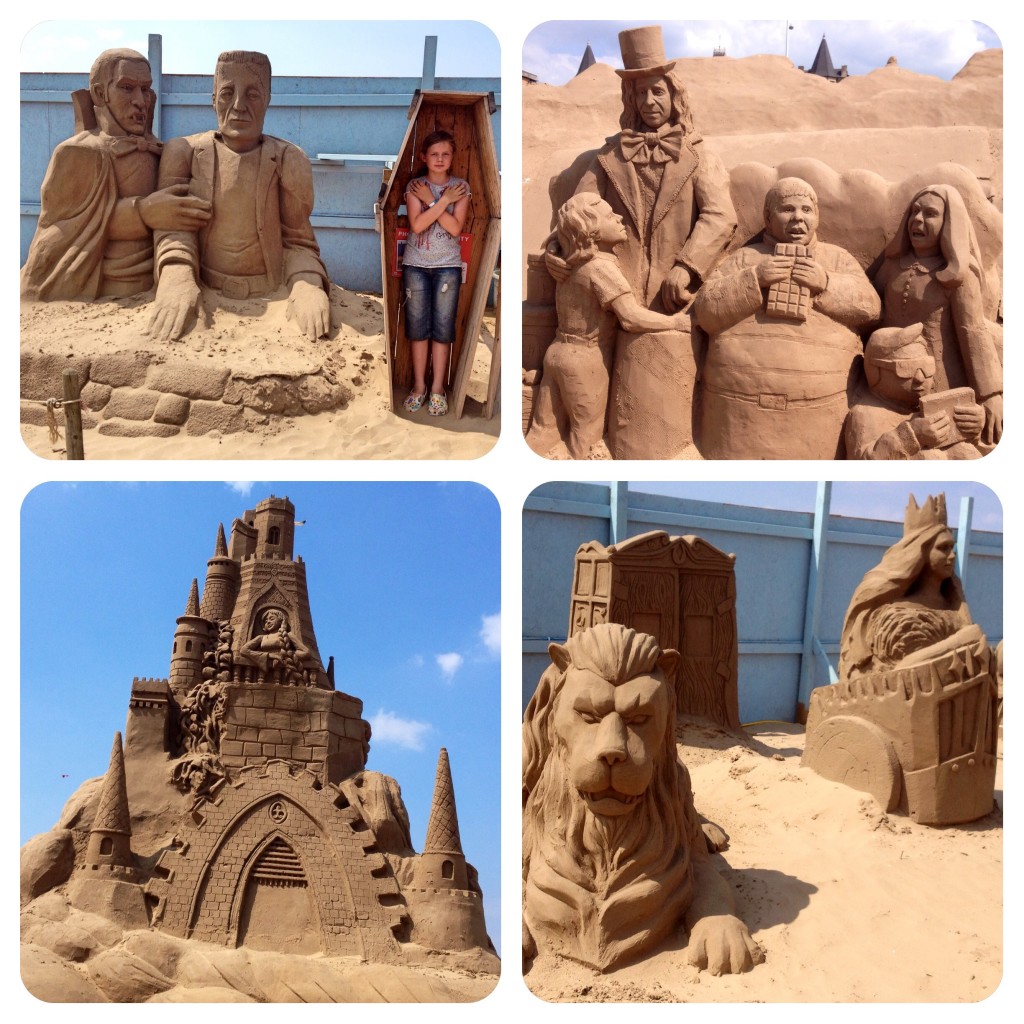 If you're in Weston over the summer do look out for the sculptures; I definitely recommend them.
Our visit to the festival was followed by a session spent feeding 2p coins into arcade machines. Much to the kids disgust they lost all of their money but at least they learnt one of life's lessons.
All in all, another successful day out at Weston!
More info:
Crazy Hills Putting in Weston costs £3 for adults, £2 for children aged 11 and under. The course is along the promenade, next to the water park.
The Weston sand sculpture festival costs £3.50 for adults, £2.50 for children aged 3-15. A family tickets costs £10. Opening dates and times for the 2015 sculptures (different sculptures to those shown above) 10am-5pm until 27th September 2015.