I'm a sucker for quirky attractions and the Cotswold Sculpture Park fits the description perfectly. It's a fabulous place to visit even if, like me, you're not particularly into art.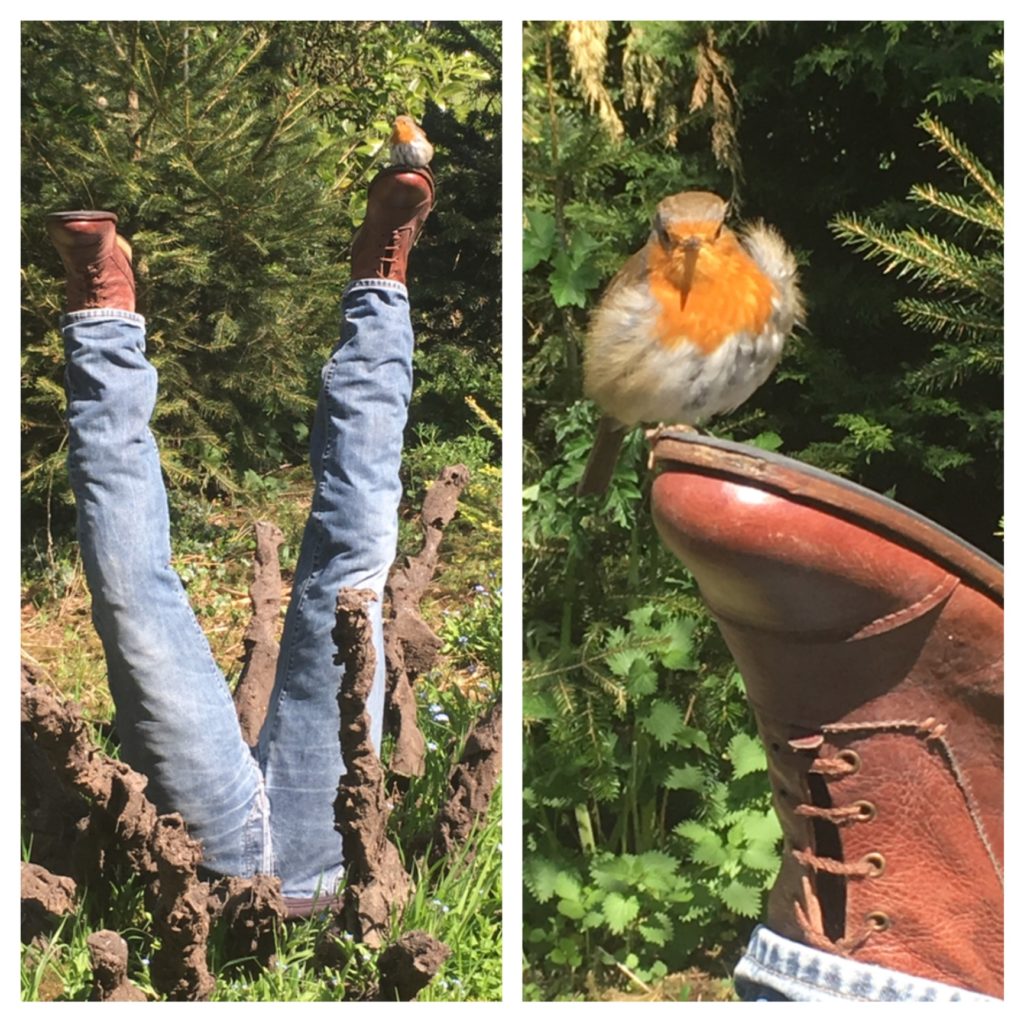 Cotswold Sculpture Park
Upon arrival you're given a leaflet detailing the sculptures and their prices. There are over 150 sculptures, created by more than 70 artists. The sculptures vary in size and sculpture medium; from Portland limestone to scrap metal. There really is a sculpture to please everyone, whether you prefer modern or traditional, abstract or figurative.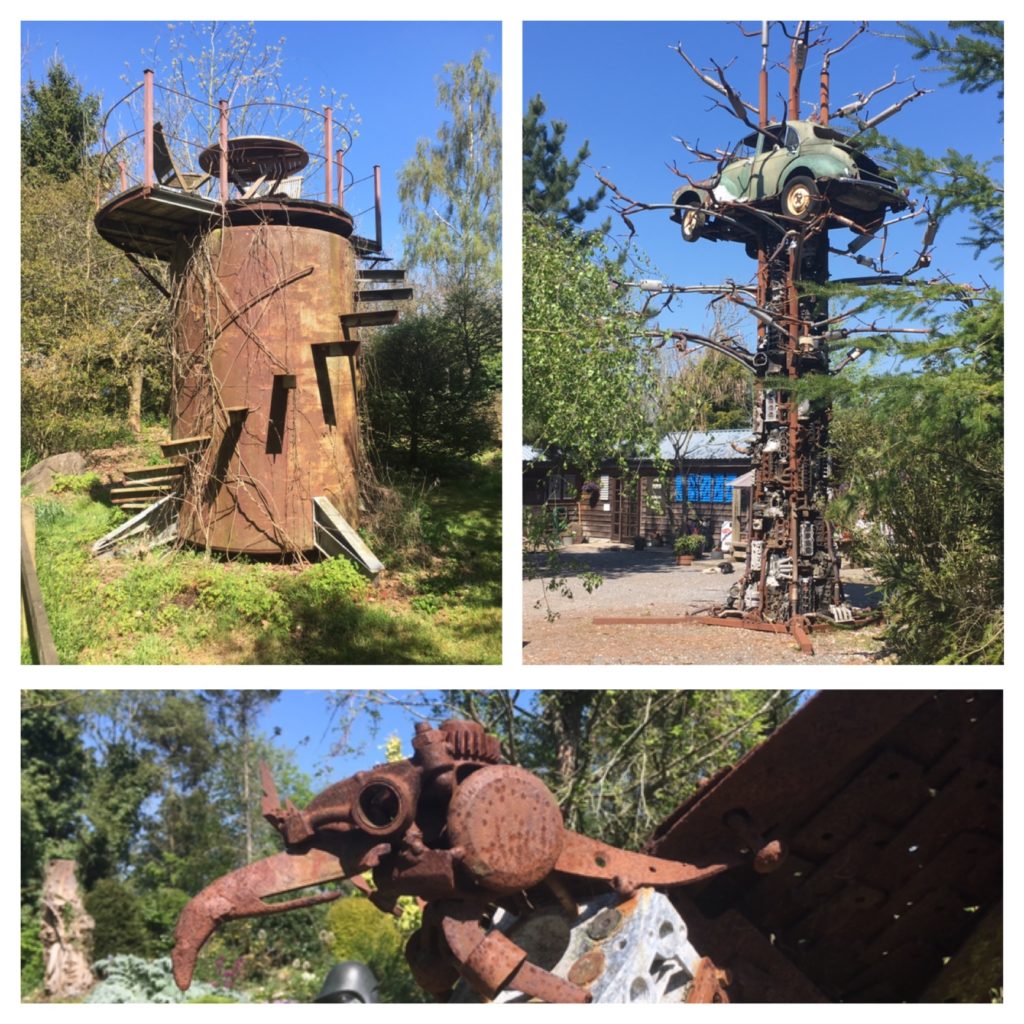 I've visited a couple of sculpture trails previously which have felt like outdoor high end art galleries. This trail was different, a fun wander around ten acres of woodland and garden. The grounds are a little rough and ready but that made it more enjoyable for me. Think wildlife friendly garden rather than manicured lawns and perfect borders!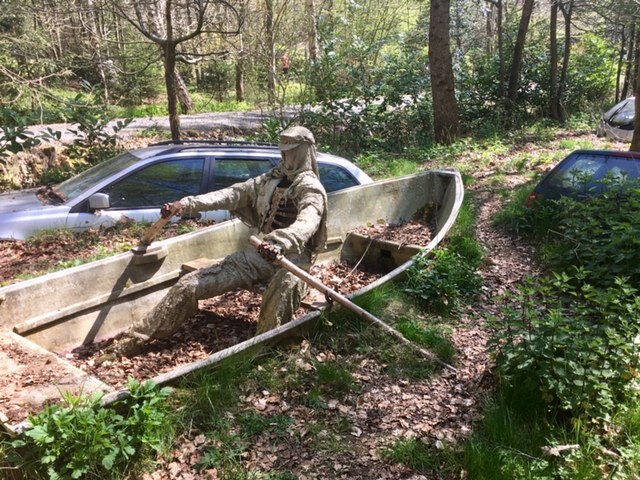 The park is owned by David Hartland, who is also a sculptor. His pieces, mostly made from scrap metal, are instantly recognisable and include the Morris Minor on the tower at the entrance. The owner's sculptures are the only permanent pieces and are not for sale. The other sculptures are either sold or returned to the artist at the end of the season.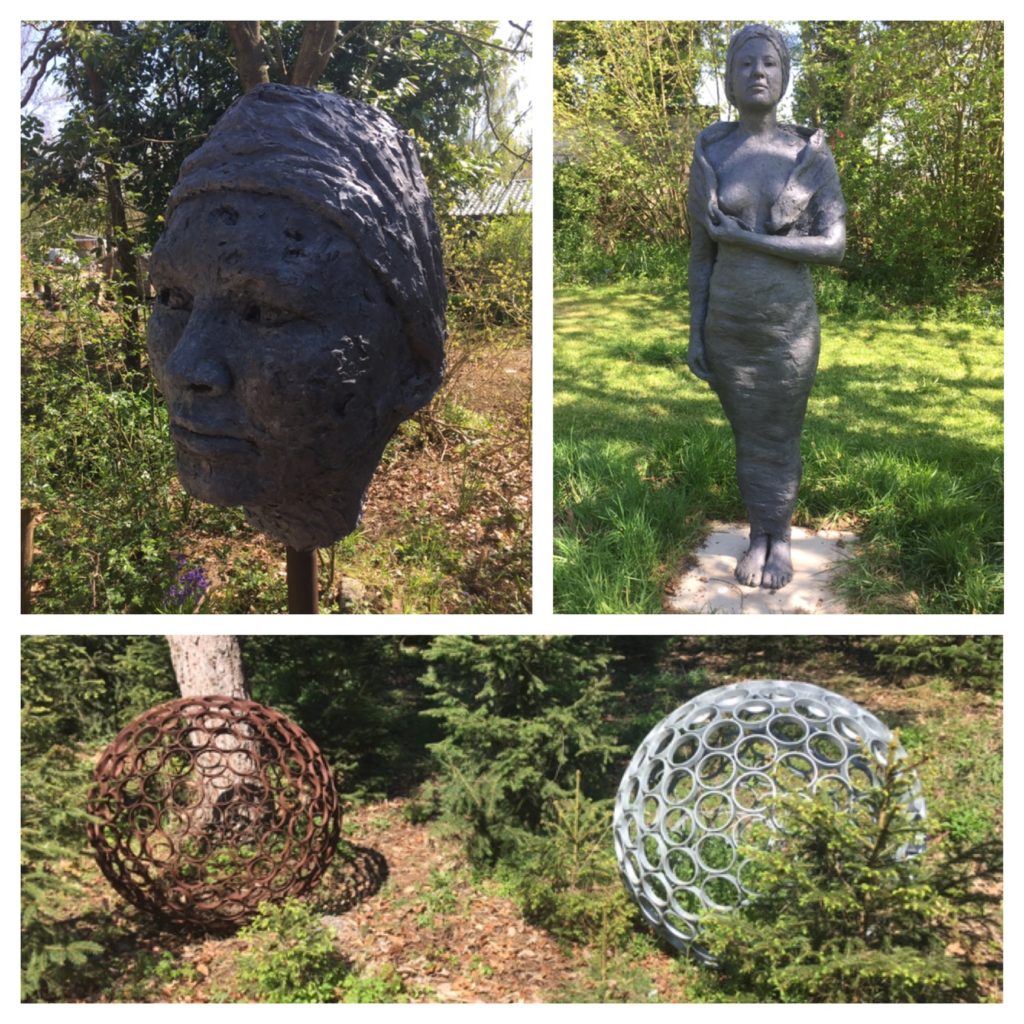 I think we managed to spot all of the sculptures. Some blend in well into their surroundings. Others stick out like a sore thumb! I'd have liked to learn more about the sculptures and artists as we visited them. However I later discovered many of their profiles are on the website.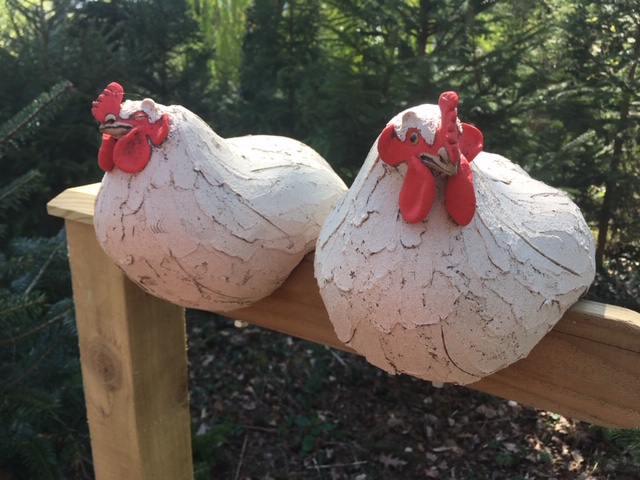 The sculpture park is Tardis like, there is so much to see. We reached as far as the toilet building (beware, it's the opposite end from the entrance) and assumed we'd seen almost everything. How wrong we were! Leave yourself a good couple of hours to see everything.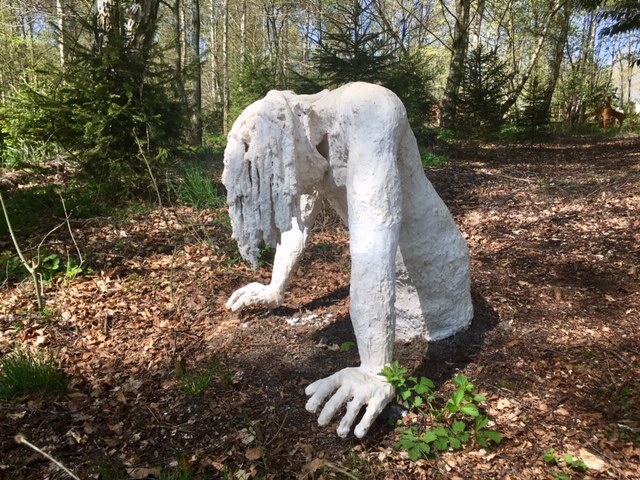 We all had our favourites but I loved this sculpture. Not sure it would really fit my pocket sized back garden but I'd snap it up if I had a spare acre.
One other sculpture which garnered a lot of attention was a bronze statue of Icarus by Nicola Godden. It was superb, yours for just £33,000!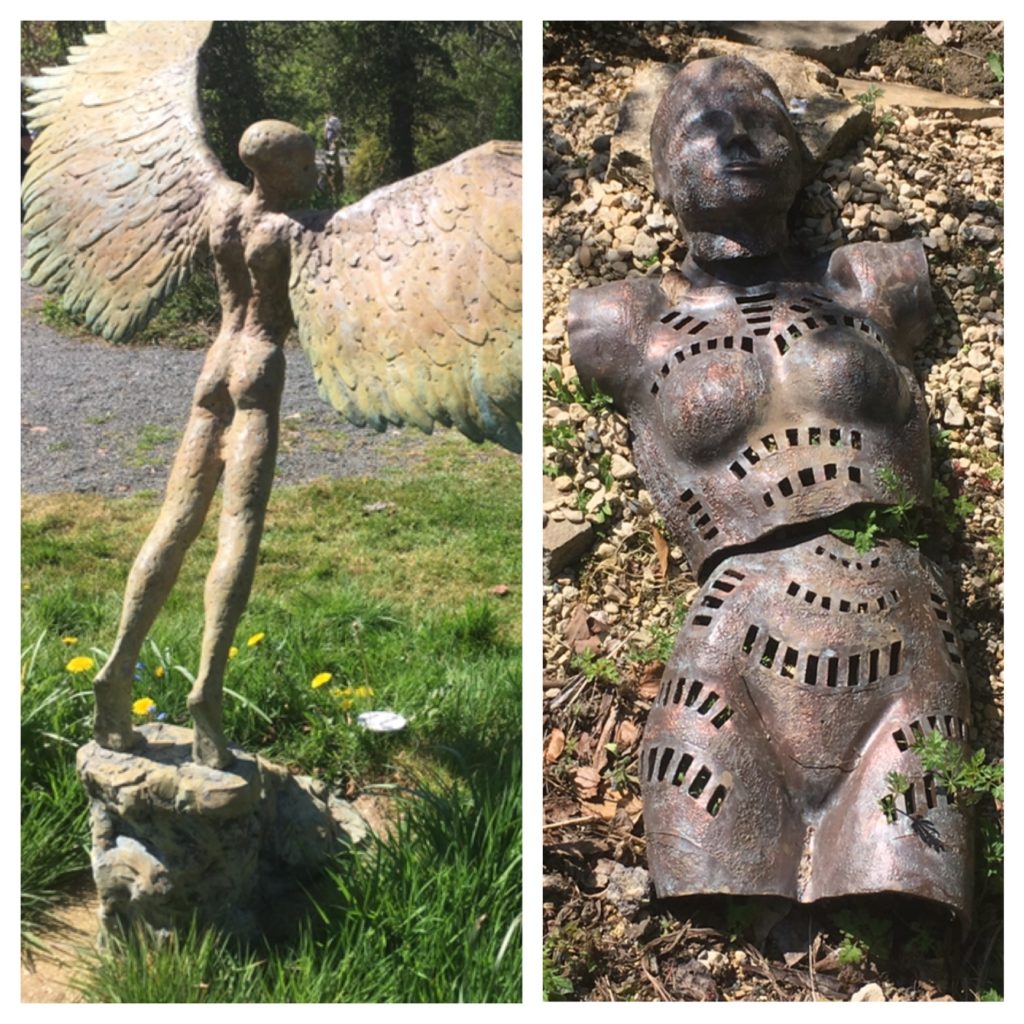 The sculpture prices ranged from £20 for a robin to an eye watering £60,000  for a bear made out of galvanised chicken wire. Most pieces were in the hundreds or low thousands range. Whilst I admired many of them I think they probably look at their best in a woodland setting, not a small town garden.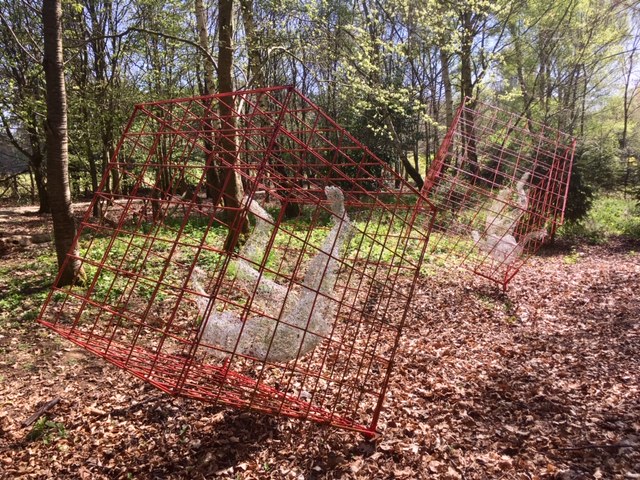 After you've finished head to the onsite cafe, The Poppin Tearoom, which serves hot and cold snacks and drinks. I highly recommend sitting outside and enjoying coffee and cake if the weather allows. It's a great way to round off your visit.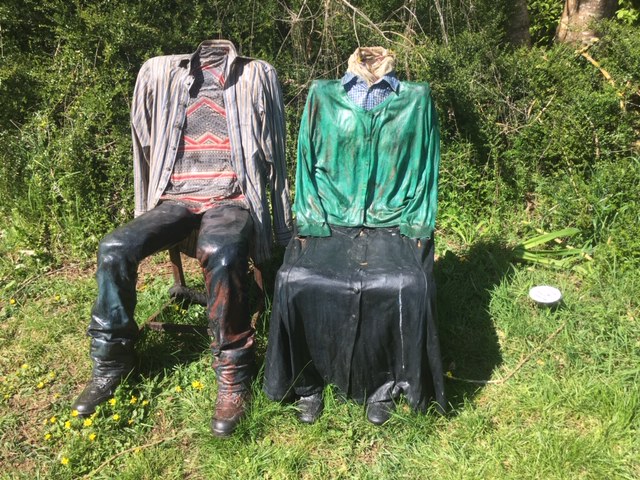 More info:
The Cotswold Sculpture Park is in Somerford Keynes near Cirencester. It's open from April to September, closed on Tuesdays and Wednesdays, entrance fee applicable. No dogs or picnics allowed onsite.