I've always had a soft spot for tall ships, probably a legacy of my 1970s childhood when The Onedin Line was prime TV viewing. When I heard the Tall Ships Festival was coming to London for the first time in 25 years I knew we'd be there.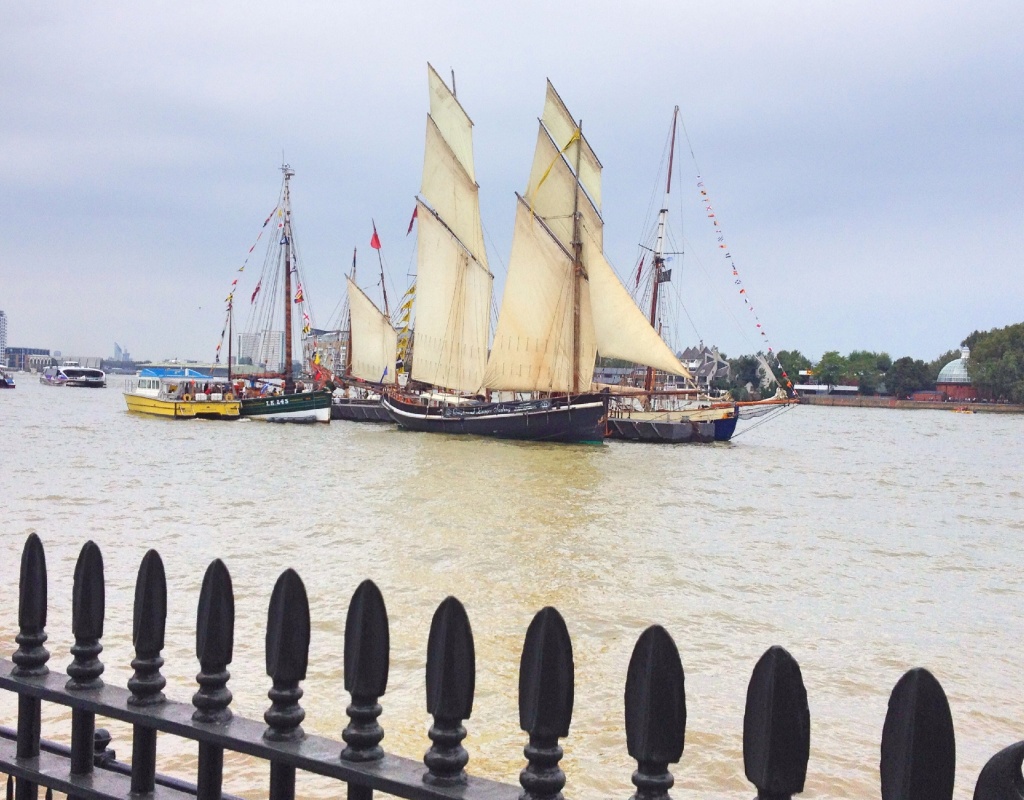 The festival took place at the start of September and encompassed a long weekend of events and sailing activities. More than 50 ships took part; these were handily spread out across several sites along the Thames. We spent a day wandering around three of the locations enjoying the festivities and exploring parts of London we rarely visit.
We started at North Greenwich where was a small area selling food and drinks and performances by sea shanty singers. However we didn't linger as we'd already seen some tall ships sailing past and were eager to see more.
Instead we joined the other Sunday strollers for the 1.5 mile walk along the Thames path to maritime Greenwich. It's quite an industrial stretch of the river but there was plenty of interest, ranging from old wharves to rusting ships cut in half. Closer to the Old Royal Naval College you pass modern housing but you're also treated to a cobbled area with signs and buildings that remind you of Greenwich's maritime history. Some of the larger tall ships moored here were open to visitors although we managed to coincide our arrival with the lunchtime closure.
The main festival village was in Greenwich. There was lots to see, from costumed characters to dancers and pull along lobsters. I'm still intrigued by the lobster and I'd love to know what it does the rest of the year! There was also rigging to climb, model ships to sail and demonstrations to watch. This area was incredibly busy with long queues for everything; I'm sure most of London had decided to visit the festival that afternoon.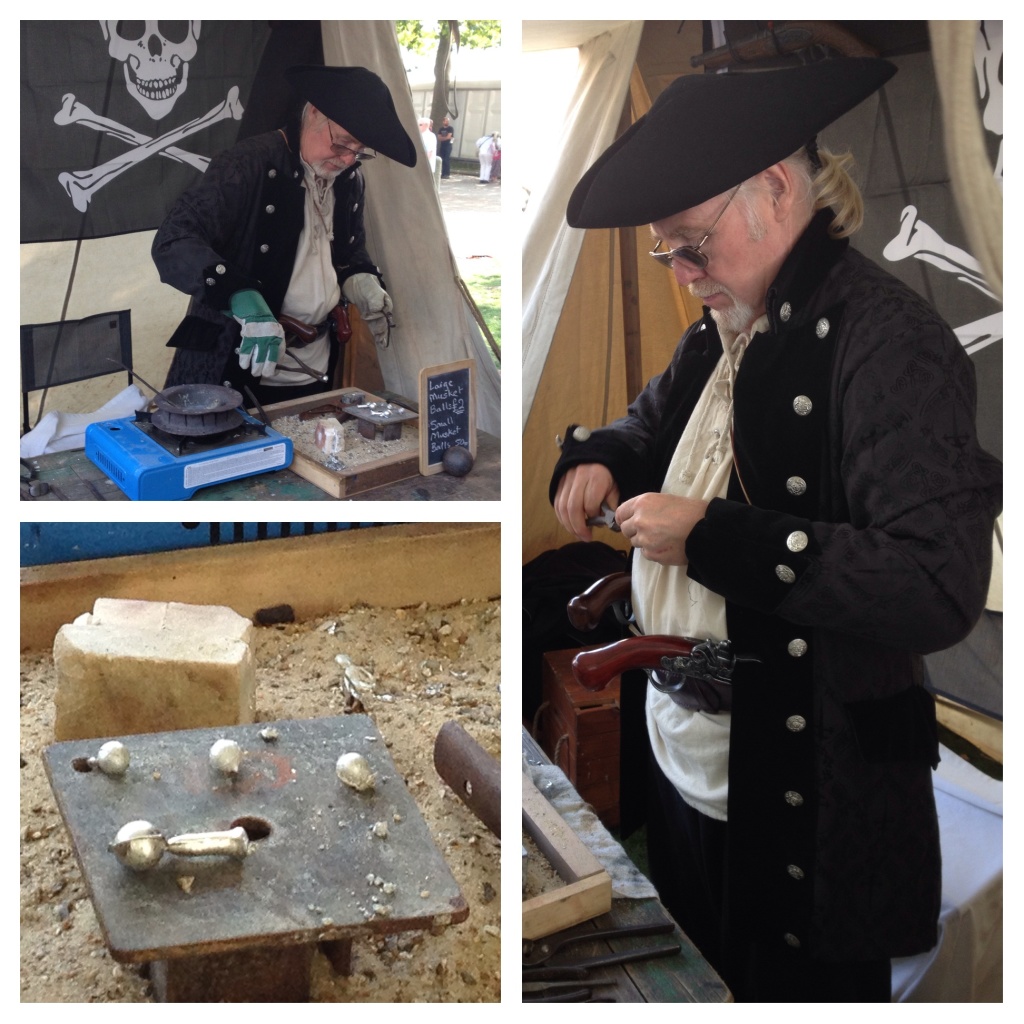 Our favourite stand was the man making musket balls. After melting pewter in a small pan he poured it into moulds and, when cold, released the balls and filed them smooth. The resulting musket balls were for sale and he had quite a production line going for all of the kids (including ours) who wanted to buy them.
Of course the main attraction was watching the ships on the river. It was great to see them sail past and imagine how the Thames might have looked in years gone by.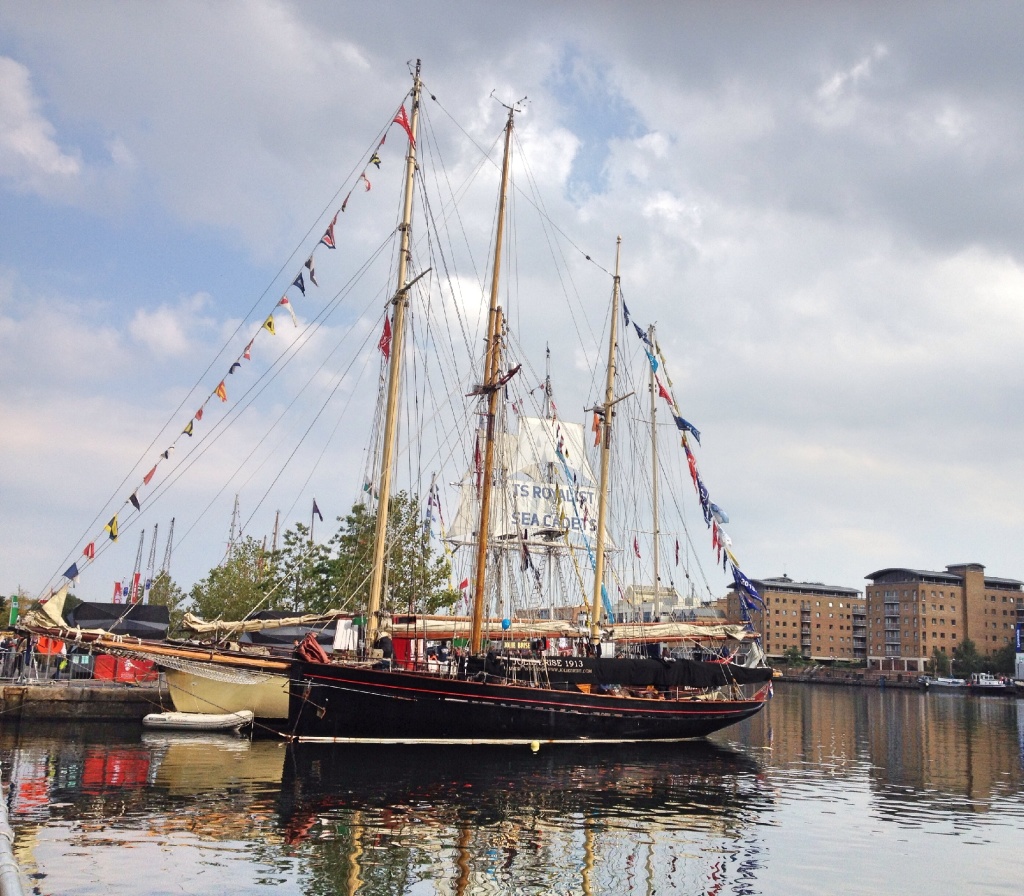 Our last stop of the day was at Wood Wharf, near Canary Wharf. This housed some of the smaller ships and thankfully wasn't as busy as Greenwich. It was surreal to see the tall ships moored against a modern skyscraper background. A great way to finish our day out!
More info:
The Tall Ships festival in London has finished but Greenwich could easily occupy a day of your time. I'd love to go back and walk through the Greenwich foot tunnel, which takes you under the Thames to the Isle of Dogs. More obvious tourist destinations are the Cutty Sark and the National Maritime Museum, further details of all attractions can be found here.