Small islands have always held an attraction for me. Perhaps it's because we live as far inland as possible on this island of ours that we often choose to holiday on an island. And if there happens to be another island nearby that's even better!  So it's probably not surprising that on our recent trip to Guernsey we spent a day on Herm, the smallest of the Channel Islands open to the public.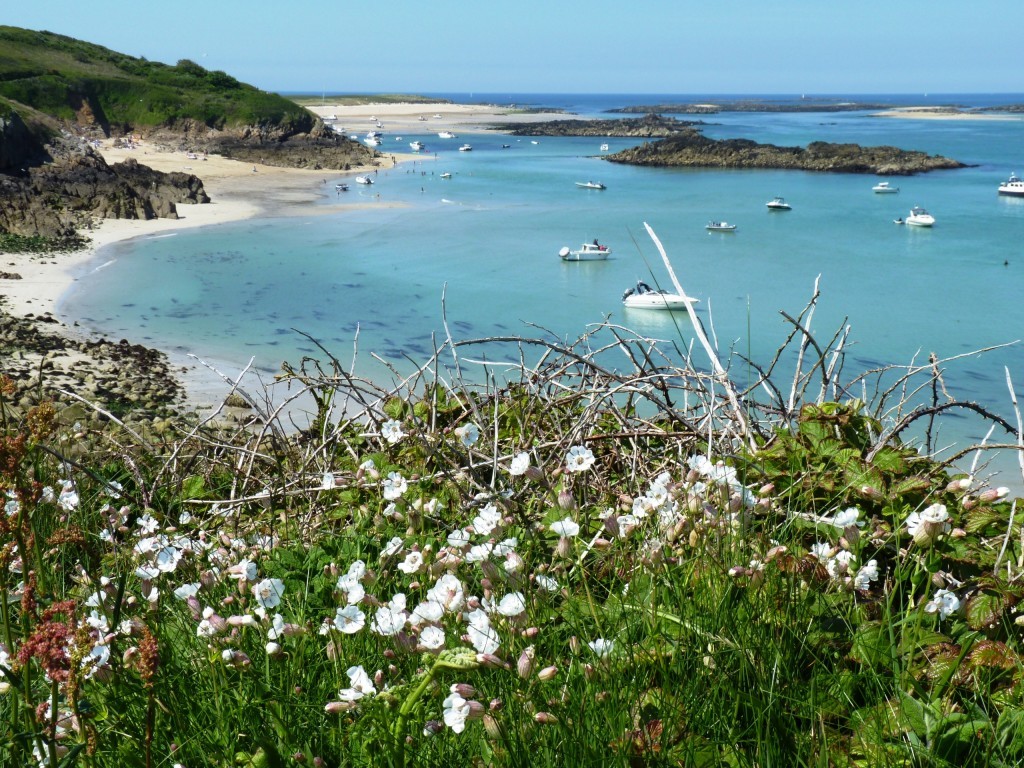 Herm island is 3 miles from Guernsey, and reached by a 20 minute crossing on the Trident ferry from St Peter Port.  As soon as you step off the ferry it feels like you've been transported to a different era.  Most noticeably, cars and bicycles are not allowed on the island, although there is a tractor luggage service for those staying the night.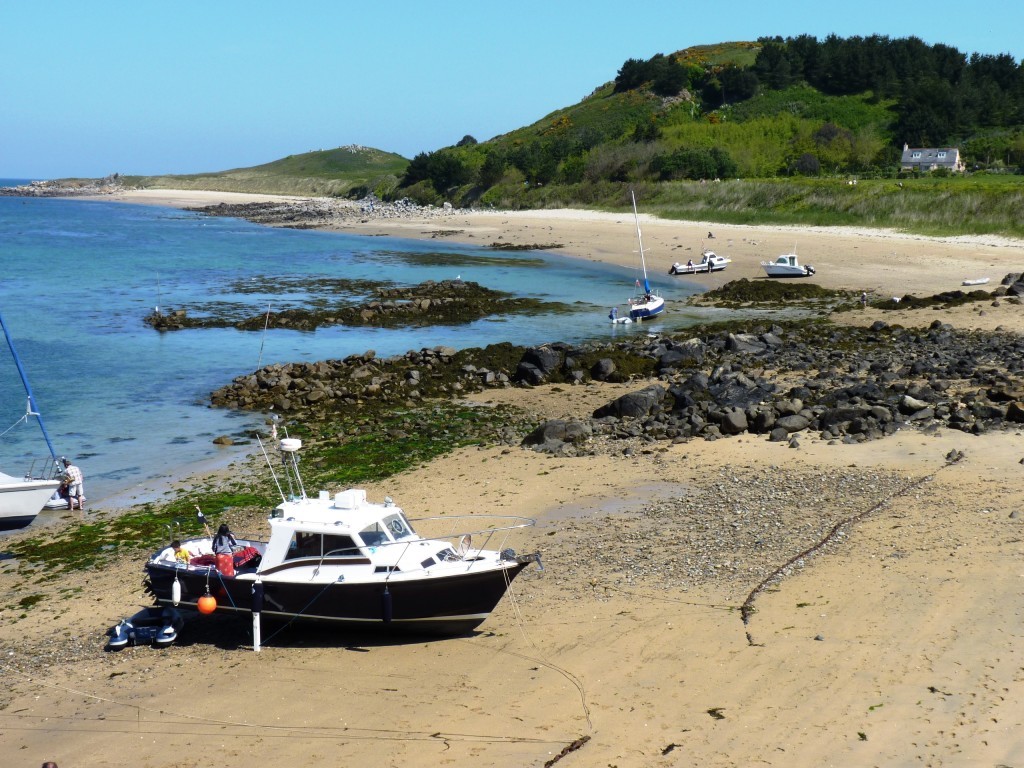 Upon arrival we only just managed to make it past the gift shop, as the kids discovered that it hid a large toy selection with lots of options to spend pocket money on.  After dragging them out, with the promise of a return visit, we headed off along one of the signposted trails.
Our first destination was Shell Beach on the north coast of the island.  As you may guess, it takes it's name from shells, which are washed up by the Gulf Stream.  Don't get too excited though, as these are generally fragments of crushed shells rather than large tropical conches!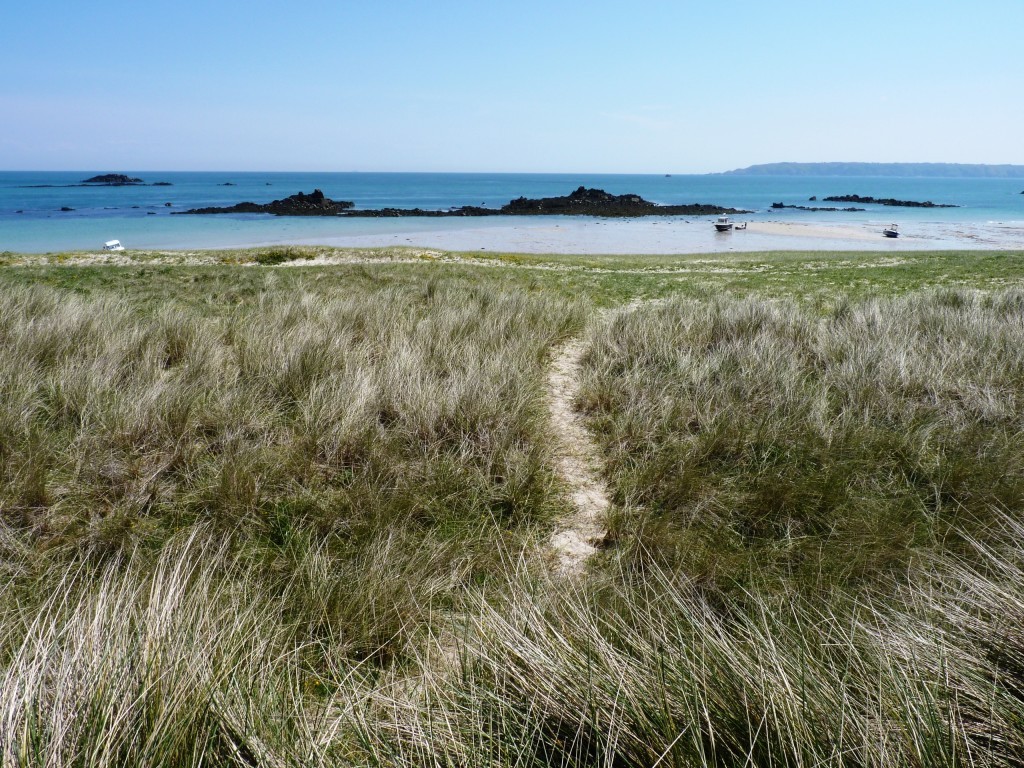 This beach often appears in lists of 'top beaches to visit' and it didn't disappoint.  It was stunning; with white sand, turquoise waters and a rather cold sea breeze – so we ate our picnic hidden in the shelter of the sand dunes.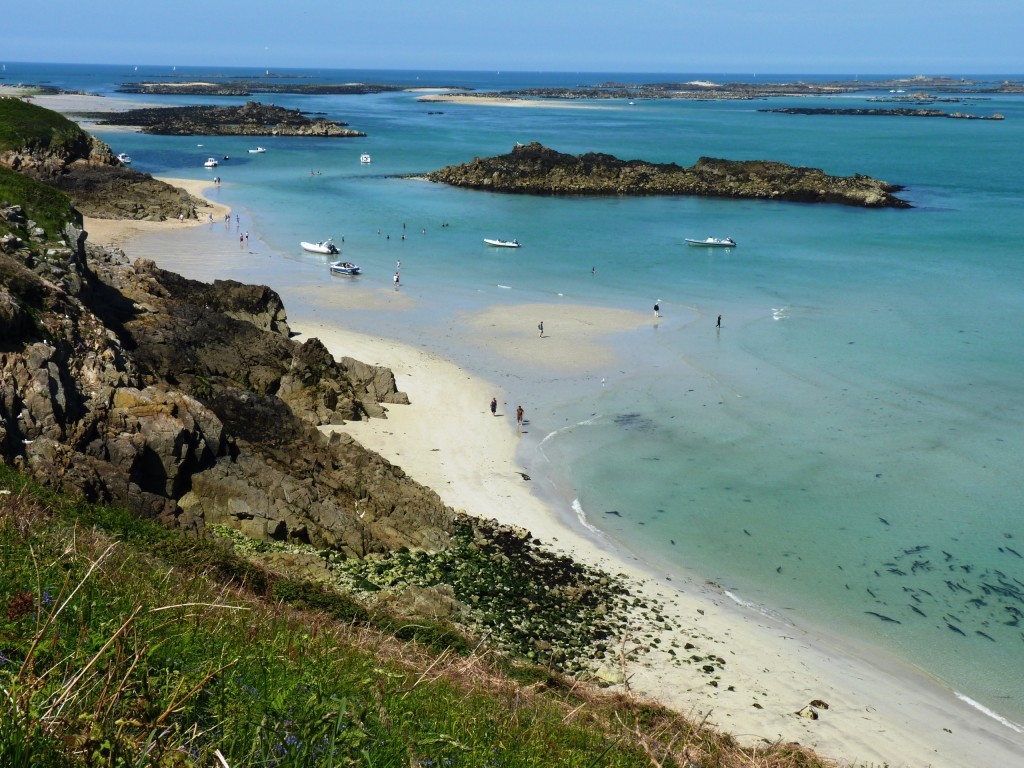 After lunch the kids spotted kayaks for hire, and persuaded dad to take them out, in turn, on a double kayak. Neither had been kayaking before, but the sea was calm (albeit freezing) and there were plenty of islets to explore and yachts to look at. They both agreed it was the highlight of their entire holiday.  Being a non swimmer, I took advantage of the small beach cafe whilst the kids were kayaking.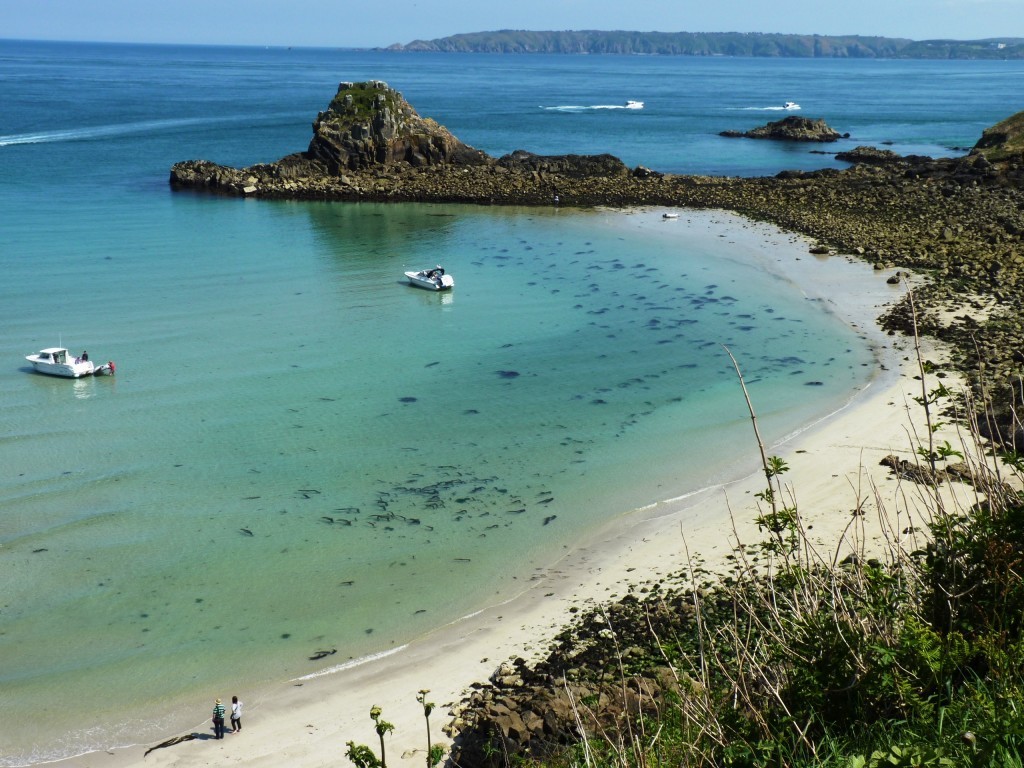 Further along the coast is another popular beach, Belvoir Bay, which is smaller but in a sheltered position.  We bypassed this on the cliff path as we wanted to walk around the island but it looked just as inviting as Shell Beach. Herm island is only 1 1/2 miles long, and 1/2 mile wide, and in theory takes about 2 hours to walk around.  However, I defy anyone not to get waylaid at one of the beaches!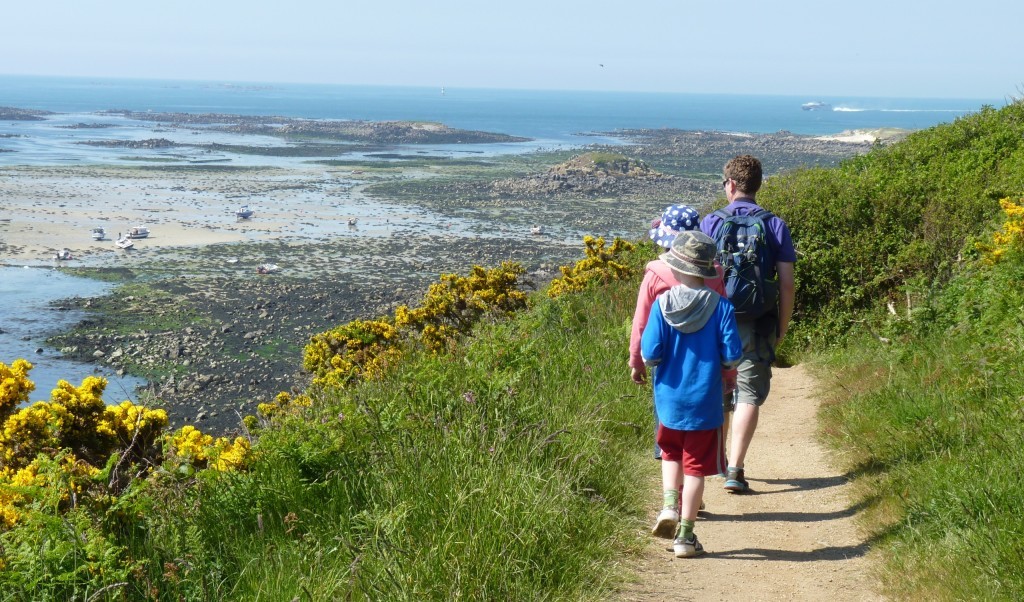 At the aptly named Puffin Bay we were lucky enough to see 5 puffins bobbing in the sea.  Take binoculars as they're tricky to spot, although once you've found them they're easy to identify.
All too soon it was late afternoon and time for the ferry back to Guernsey.  After another visit to the gift shop, we boarded the ferry, and waved our goodbyes.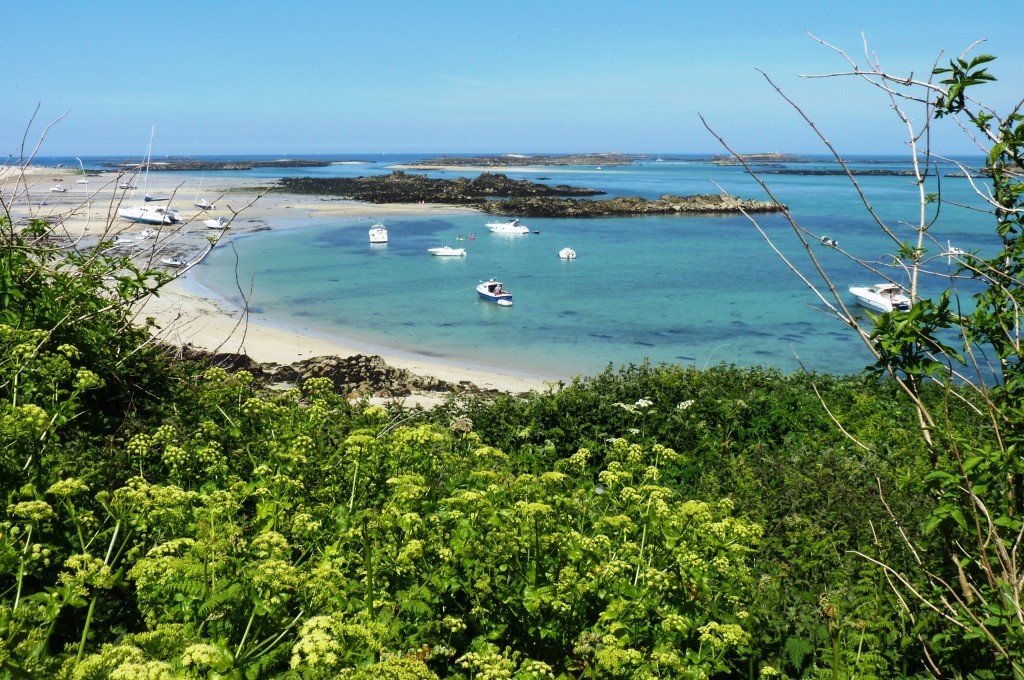 If you've enjoyed reading about our day trip to Herm you might also like to read more about our family walks in Guernsey and the beautiful wildflowers which adorn the island in early summer.
Kids view:
The kayaking was awesome!
More info:
The boat to Herm runs 5 or 6 times per day during the April-October season.  Check where the return journey is from, as it picks up at a different spot at low tide.
Try to visit on a sunny day. It would be a very different experience on a wet or windy day.
You can stay overnight on Herm island.  There is a hotel, self-catering cottages and a campsite.
More details: www.herm-island.com