I'm pretty sure the best antidote to a dismal grey day is a walk in the countryside. Last weekend we ignored the clouds and drizzle and headed to Inkpen in Berkshire for a walk that combined a macabre gibbet and spring crocuses!
We followed a shortened version of the Inkpen Wild Walk, a walk designed by the local wildlife trust that links two of their reserves. Our 6 mile route started at Inkpen Common, the longer alternative being a 10 mile walk which joins up to Kintbury railway station.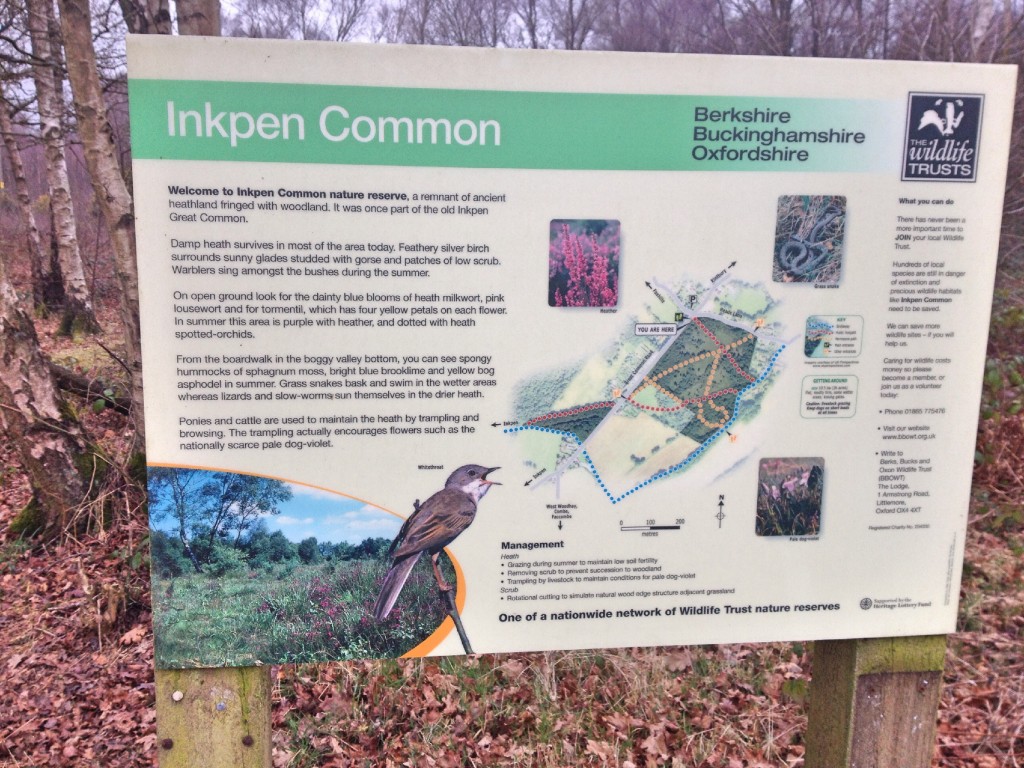 At Inkpen Common villagers once had the rights to graze livestock and burn the gorse in their ovens. Nowadays the gorse sits alongside other heathland plants and the reserve is a haven for reptiles. However the likelihood of spotting lizards and snakes sunbathing on a cold March day was pretty minimal.
We puffed our way up Walbury Hill, the highest hill in Berkshire and the starting point for two long distance walks, the Test Way and the Wayfarer's Walk. A wide chalk track led us along the Hampshire Downs. The fields either side were full of sheep although we looked in vain for any lambs.
Combe Gibbet
Combe Gibbet, at the top of Gallows Down, is a notorious local attraction. The original gibbet was erected in 1676 to hang adulterers George Broomham and Dorothy Newman. They had murdered Broomham's wife and son after their illicit affair had been discovered. Today's gibbet is actually a replica but you can still imagine the crowds gathering to watch the hanging.
From the gibbet we continued along Wayfarer's Walk, taking in the amazing views and snacking on biscuits, before heading down steeply from Inkpen Hill. There was plenty of evidence of spring arriving; buds on twigs, plants peeking through the soil and stinging nettles starting to grow again. We found a muddy puddle with some great animal and bird tracks which we attempted to identify.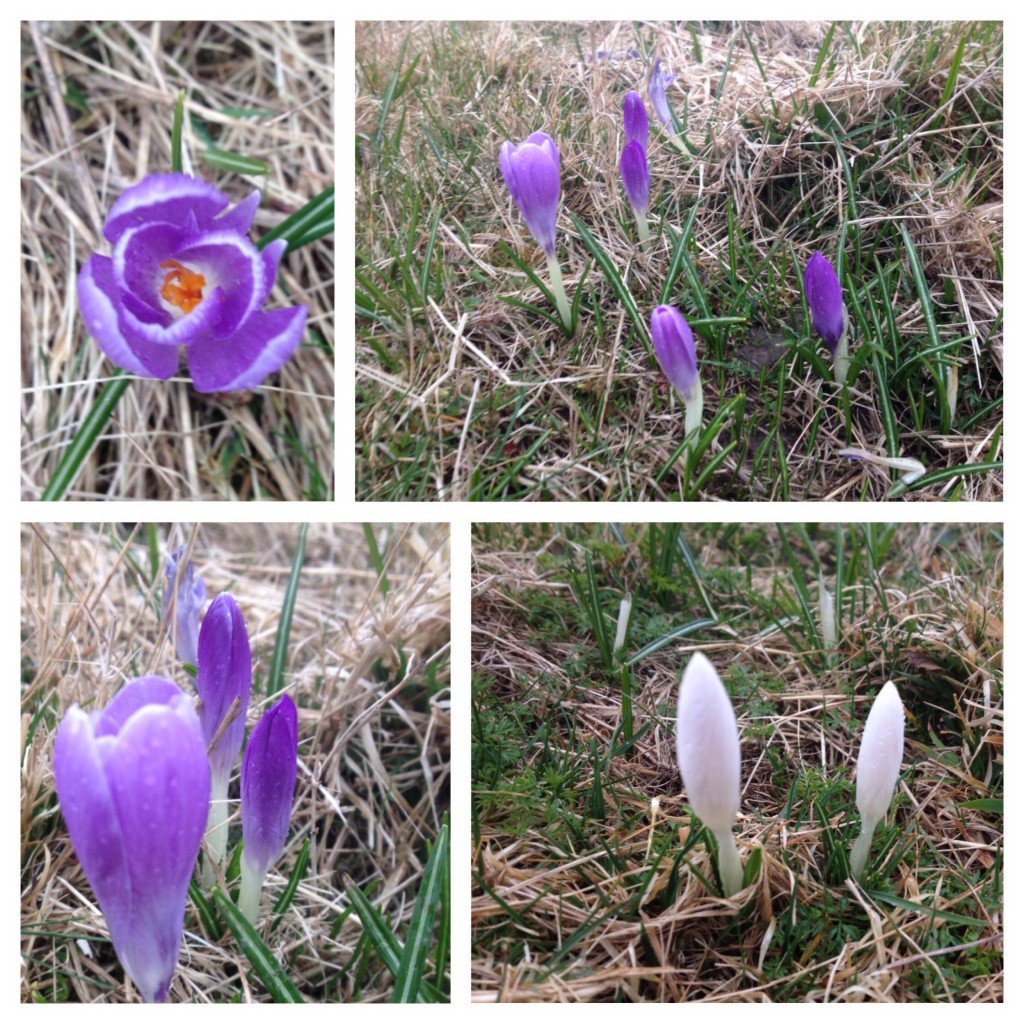 Inkpen Crocus Field Nature Reserve
The second reserve of the day was Inkpen Crocus Field Nature Reserve. Accessed via Pottery Lane (Inkpen was once home to several potteries) we first had to walk past a number of large and imposing houses; property envy was rife!
The meadow has the largest wild crocus population in Britain. Although we visited at peak viewing time (March) I was a little disappointed with the number of crocuses. I was expecting a field of purple but the flowers were rather more sparse. Perhaps my expectations were too high or maybe it hasn't been a great year for the crocus. Crocuses aside, the meadows must be idyllic on a sunny summer day.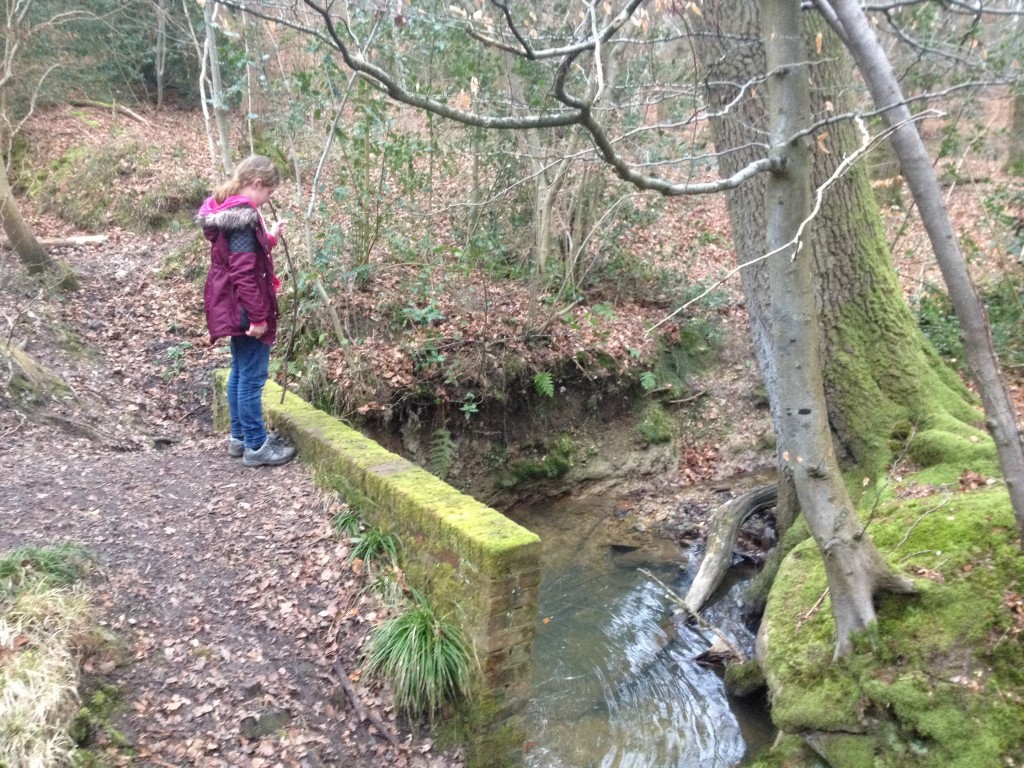 The drizzle started so the last mile was walked pretty quickly. There was still time to throw a few twigs into a woodland stream, and admire an amazing treehouse in a back garden.
Despite some initial moans from the kids (we've got to walk 6 miles?) we had a great afternoon walking and I'm glad we made the effort to get out rather than lazing around at home.