Have you ever fancied a career as a fighter pilot? If so, I've found the perfect place to visit. There aren't many places in the world where you can imagine yourself in Top Gun but Boscombe Down Aviation Collection in Wiltshire is one of them. Oh, and the kids will probably enjoy it too!
Old Sarum
As we'd driven some distance to reach the museum I thought it prudent to let the kids run off some energy outside so we headed first to the nearby attraction of Old Sarum.
Old Sarum is the original site of Salisbury, although nowadays it's a couple of miles north of the city. Its hilltop location was home to an Iron Age fort and subsequently used by Romans, Saxons and Normans.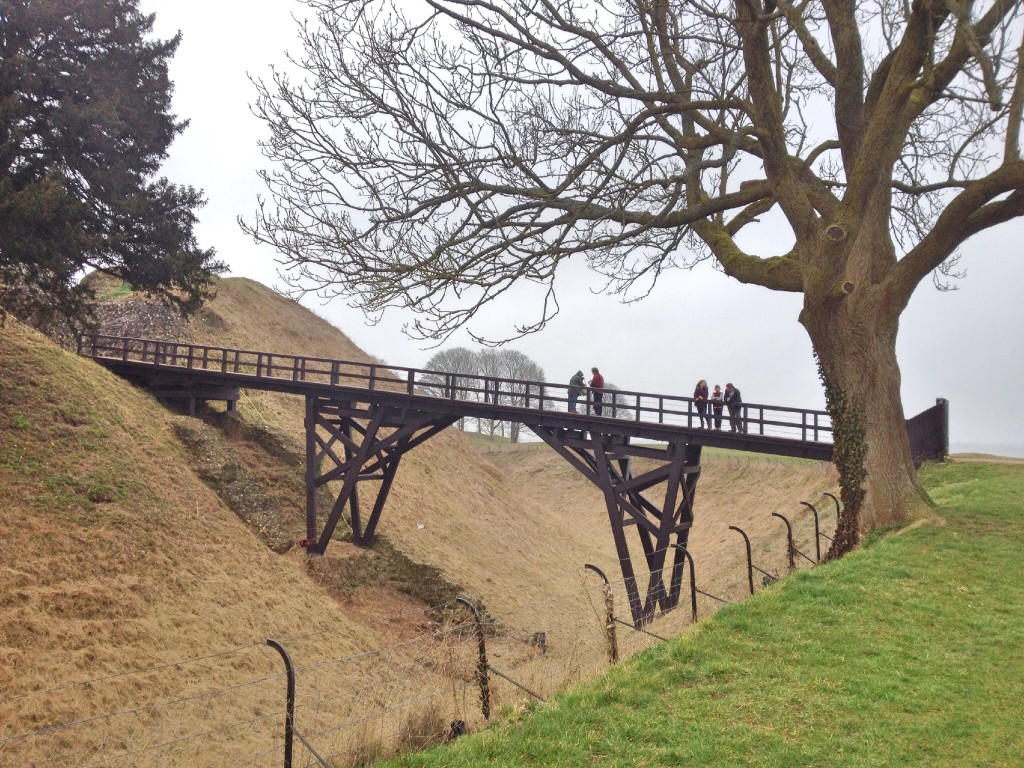 The site consists of the remains of a castle and cathedral. The castle was established by William the Conqueror when he built a motte in the centre of the hill fort. A recent geophysical survey has discovered it once consisted of halls, towers and apartments; very different to how it looks nowadays.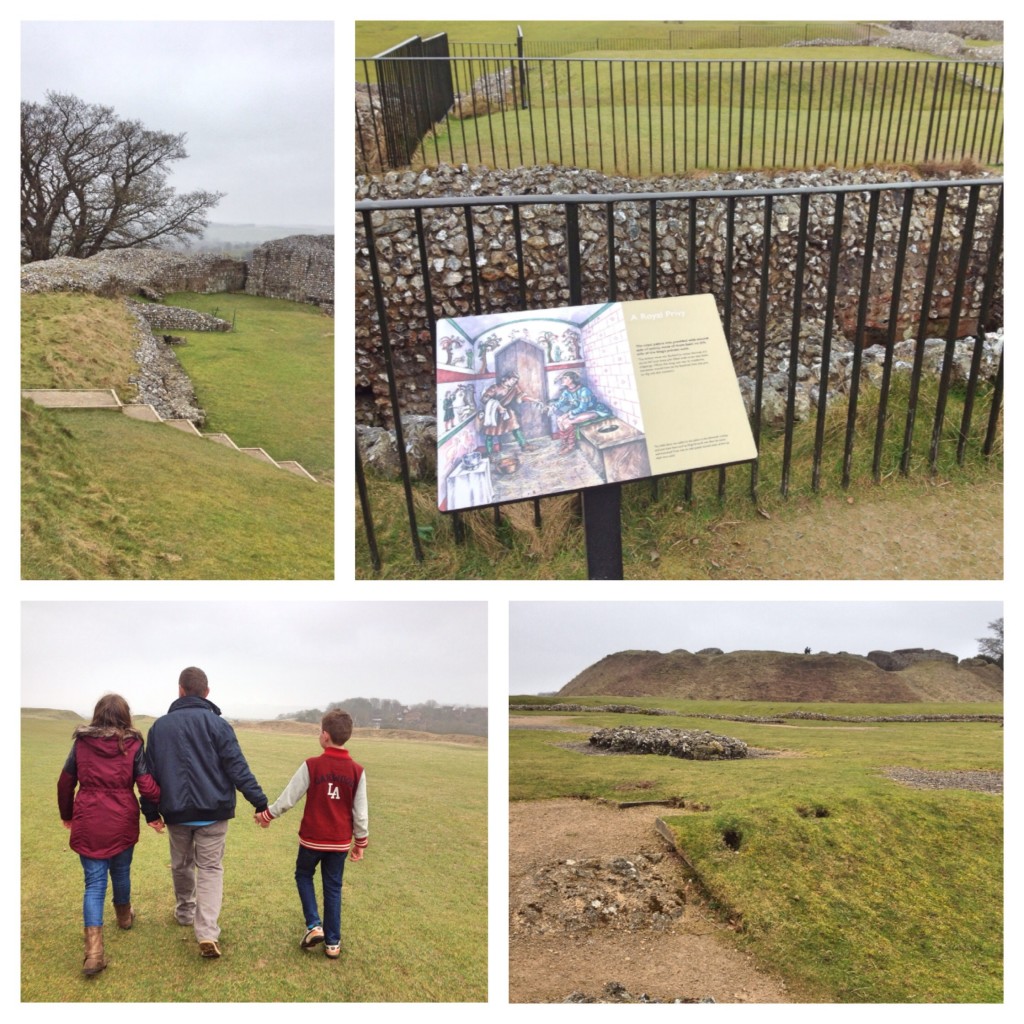 The site has information boards dotted around to advise what would have once surrounded you. We rather liked the old toilets (pictured above) and the kids enjoyed dropping a few pennies down the well.
Although there's not much left of the actual castle it's in a stunning location and has great views, both of Salisbury and the surrounding countryside.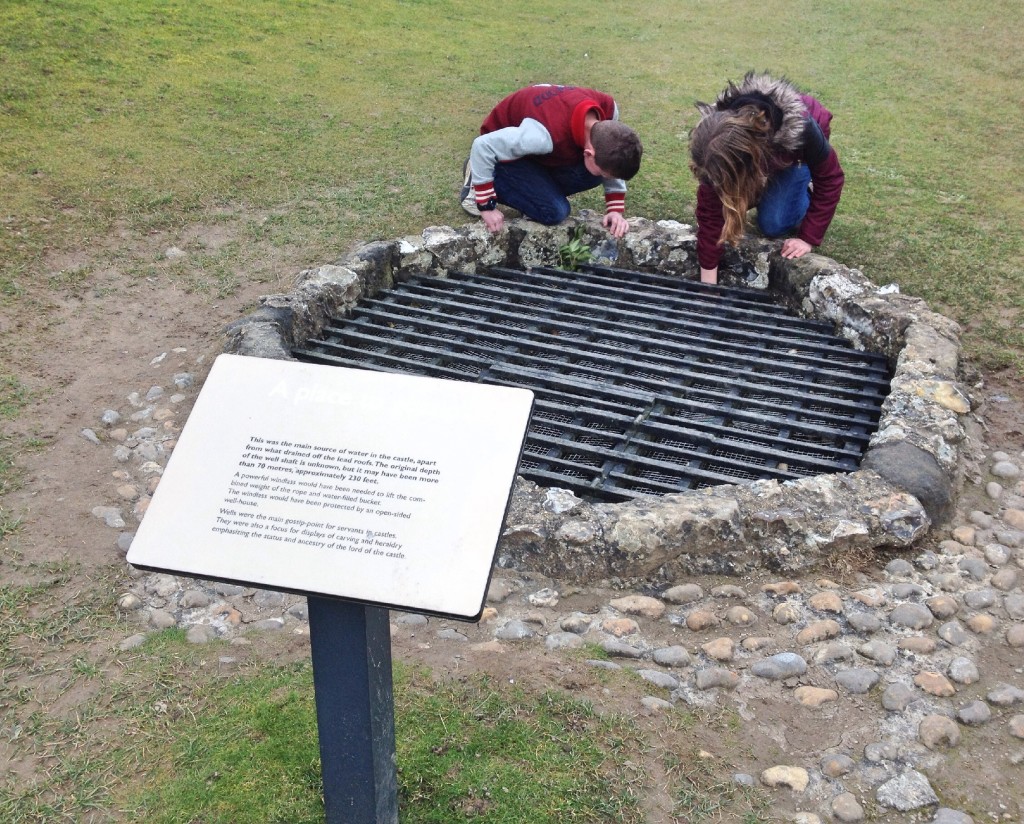 Outside of the English Heritage site (and free to visit) you'll find the cathedral foundations. This was first completed in 1092 but burnt down just 5 days after it was consecrated. Another cathedral took its place a century later. Both the cathedral site and earth banks around the castle appeared to be a well known dog walking route. Unfortunately not all of the dog owners had poop scooped so watch your step!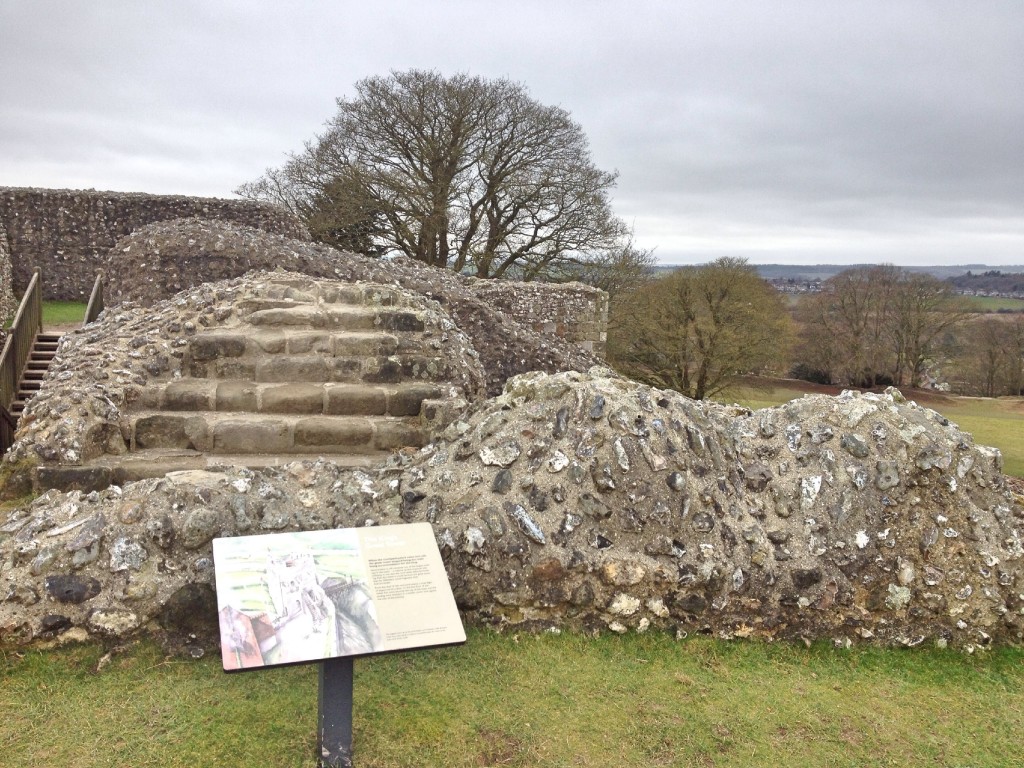 Boscombe Down Aviation Collection
Boscombe Down Aviation Collection is only a mile or so from Old Sarum. It's located in a hangar next to the airfield on an industrial site although if it wasn't for the two aircraft outside you'd wonder if you were in the right place.
The aircraft in the collection are associated with the Boscombe Down military flight testing centre. They consist of restored and replica planes and cockpits; each one has an information board next to it detailing its history.
There are 18 cockpits from a variety of aircraft, including a Harrier, Tornado and Sea Hawk. The absolute best thing about this museum is that you are encouraged to sit in all of them, flick the switches and generally pretend you're flying a fighter jet. This applies to the adults as much as the children! Staff are on hand to point out what all the controls are for and are incredibly knowledgeable about the planes.
At the age of 12 I thought my daughter was well past the age of dressing up. How wrong I was. She jumped at the chance of wearing a pilot's jump suit and helmet throughout the visit. My son wasn't fussed about dressing up but they both enjoyed 'flying' the BAC1-11.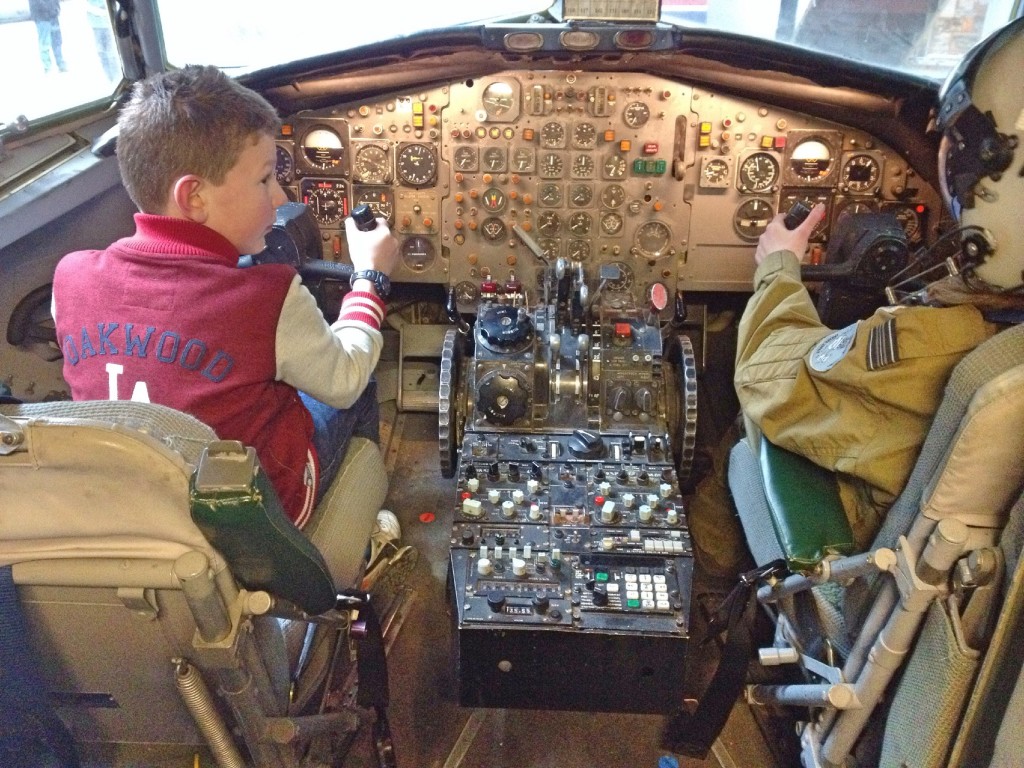 Aside from the cockpits there are 8 full size planes to view, although you are not allowed to enter these. These include a restored Sea Harrier which saw action in the Falklands Conflict. 
There are also a couple of helicopters, weapons, aircraft models and engines. The helicopters don't have rotor blades but my son was initially hesitant of sitting in them after the lady on the entrance desk mentioned that a child had been able to start one previously.
Towards the end of our visit one of the staff offered to take the kids in the trainer, a Link flight simulator. They had great fun, although I'm not sure I'd want to go in a real plane with them as they'd crash it before long!
We all loved the museum. Even if planes aren't your thing it's an unusual way to spend a couple of hours and just as enjoyable for us adults as it was for the kids.
More info
Old Sarum is open daily except over Christmas and New Year. It's an English Heritage site so is free to members, otherwise it's £4.40 for adults and £2.70 for children.
Boscombe Down Aviation Collection is open Tuesday-Saturday from 10am-6pm. They're closed Mondays except on Bank Holidays. A family ticket costs £23. I'd suggest the collection is best for primary school or older children rather than pre-schoolers as access to the cockpits involves climbing up short ladders.