Last autumn my daughter and I found ourselves with a spare weekend whilst the other half of the family were off watching rugby. But what to do? After much checking of Trip Advisor and prices I eventually decided on a weekend break to Lille, via the Eurostar.
Lille: what did we see?
We unknowingly co-ordinated our visit with Journées du Patrimoine (similar to heritage open days in the UK) so the majority of tourist attractions were open and free. This meant we visited more attractions than I would normally recommend squeezing into a couple of days.
Vieux-ville (old town)
We spent most of our time exploring the cobbled streets of the old town. It's home to the Musee de l'Hospice Comtesse, the birthplace of Charles de Gaulle and the best patisserie in Lille.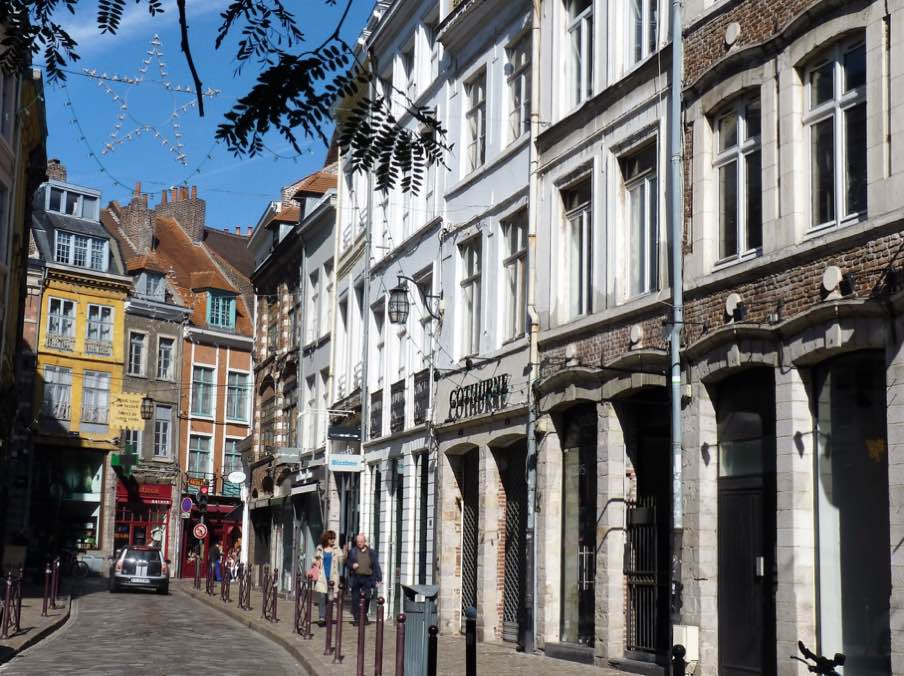 It's a great place to wander and browse, soaking up the atmosphere and admiring the architecture. There are plenty of (pricey) independent shops to discover and cafes to stop for a coffee in.
Most shops are closed on Sunday so it's best to visit the old town on a weekday. This includes the large Carrefour near the railway station!
Musée de l'Hospice Comtesse
This is a former hospice in the old town, originally founded in 1237 to care for the poor. The ground floor is a reconstructed Flemish house. Upstairs we found art, wooden sculptures and a couple of large globes. My favourite room was the kitchen as it was decorated in individually hand-painted blue and white tiles.
Outside we admired the buildings from the courtyard and wandered around the medicinal herb garden. There's a chapel on site too but this looked closed. I hadn't originally planned to visit the hospice so we only popped in for a quick look; if you have time to spare there is an English audio guide.
La Maison Natale Charles de Gaulle
This house is the birthplace of former president Charles de Gaulle. The house belonged to his grandparents and has plenty of his childhood mementos.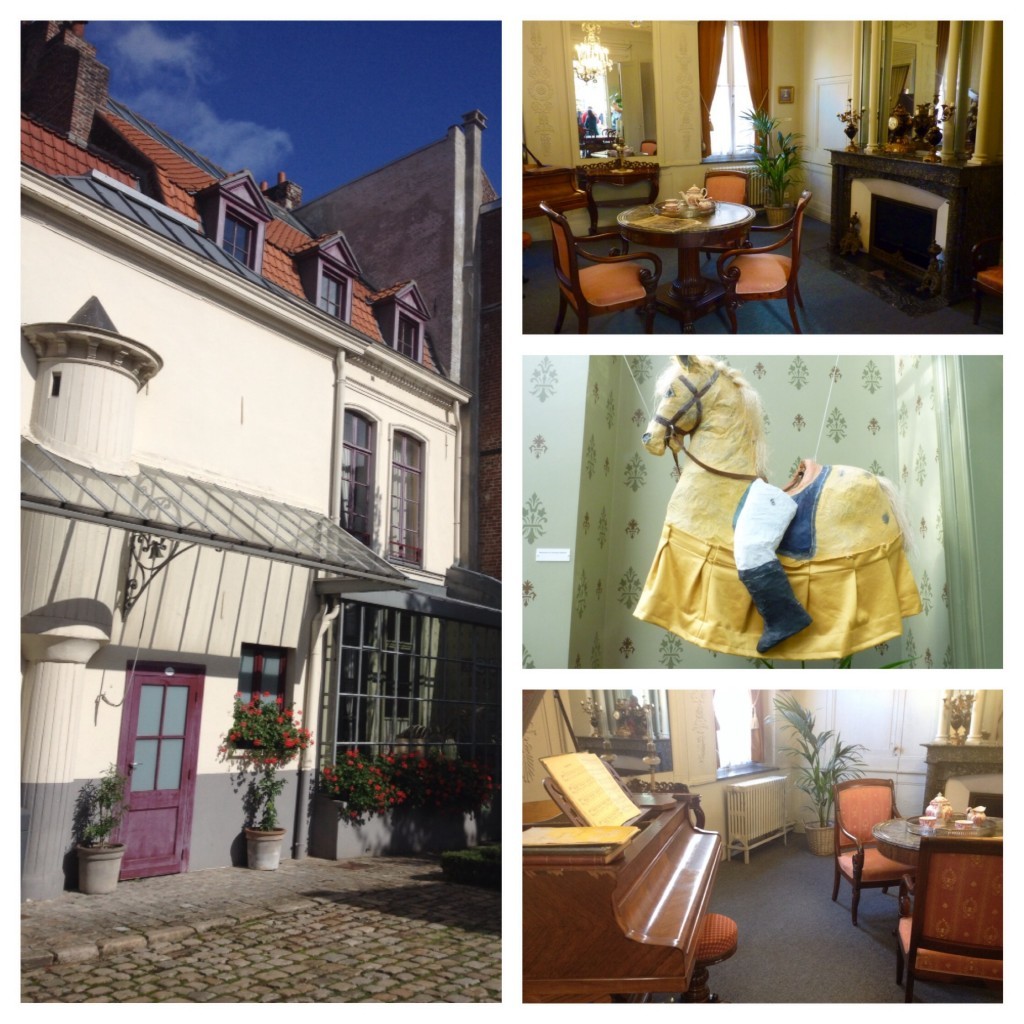 We joined a 40 minute tour in French. Fortunately my daughter was given an English leaflet as I only understood about one word in five.
Place du Général de Gaulle (Grand Place)
The Grand Place is Lille's main square and is full of Flemish style buildings, including the old Stock Exchange.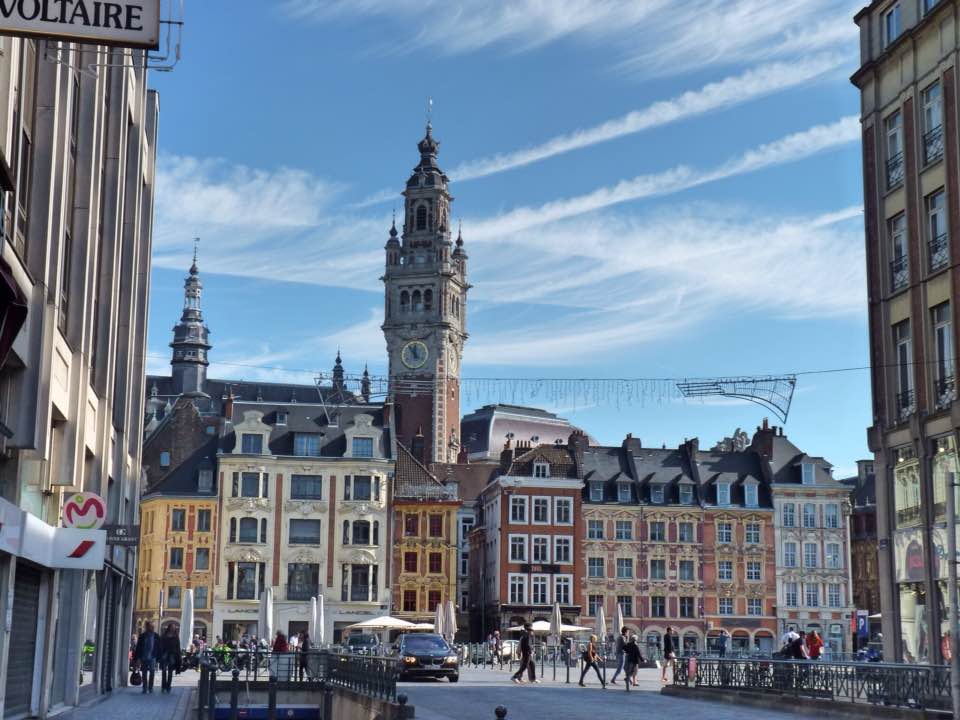 It's a good place to sit and people watch as there are plenty of pavement cafes and restaurants. We bought pizza slices for lunch and ate them sitting beside the fountain.
We came back later that evening for a special sound and light show, one of the free events that formed part of the Journées du Patrimoine weekend. The light show was projected onto the theatre and was made up of a series of short films with impressive lighting effects. It reminded me of the illuminations on Buckingham Palace during the Queen's Diamond Jubilee concert (although Madness didn't appear!).
Vieille Bourse (Old Stock Exchange)
The Vieille Bourse is a Flemish style building in the Grand Place. It consists of 24 identical houses built around a courtyard. Nowadays this houses stalls selling old books, posters and records. On Sunday evenings it hosts the Lille tango club; that would be great to see!
Ronde des géants (giants' parade)
This was the unexpected highlight of our visit to Lille. There's nothing better than arriving somewhere and realising you've actually managed to coincide your visit with a local event.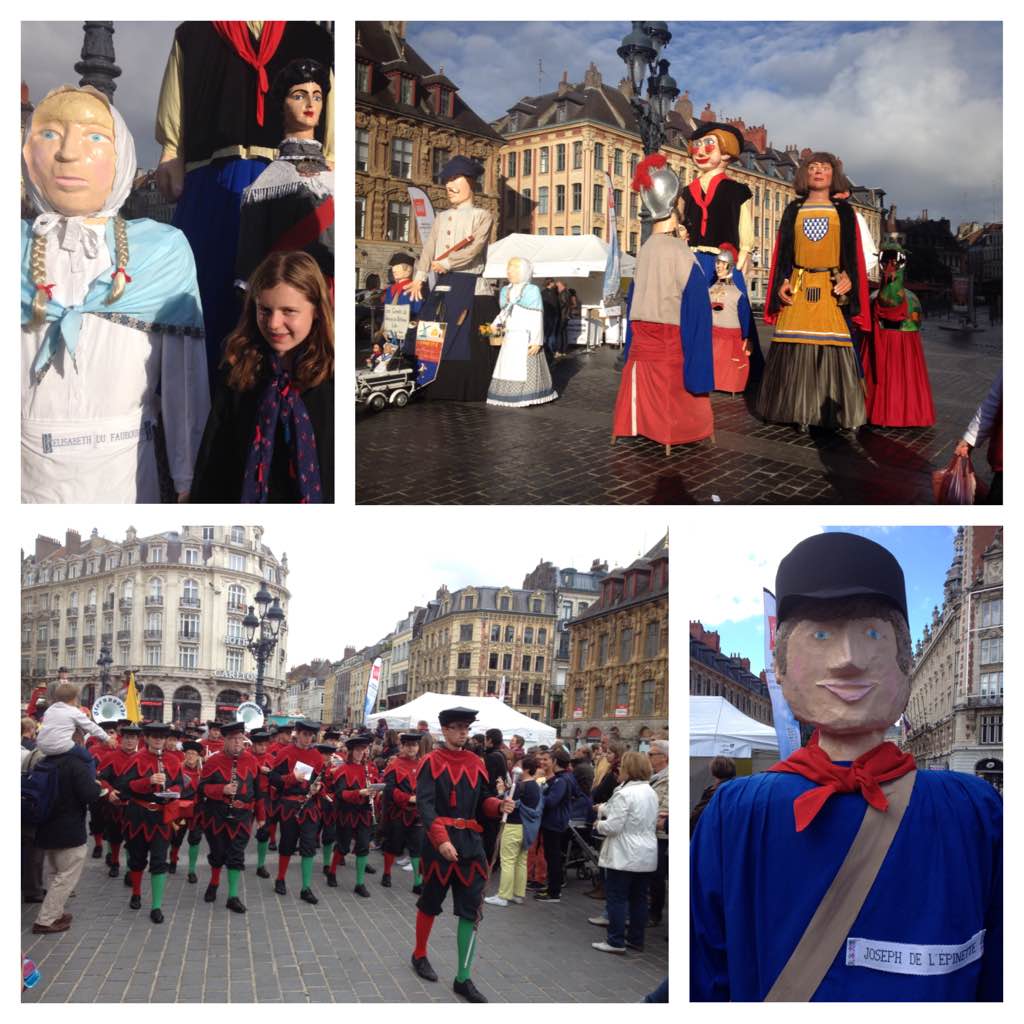 The giants appear in carnivals and processions in many towns throughout this part of northern France. Dating back more than 600 years each town keeps up the tradition, maintaining and displaying their own giants. The structures are built on huge wickerwork frames and rolled and danced through the streets, accompanied by bands.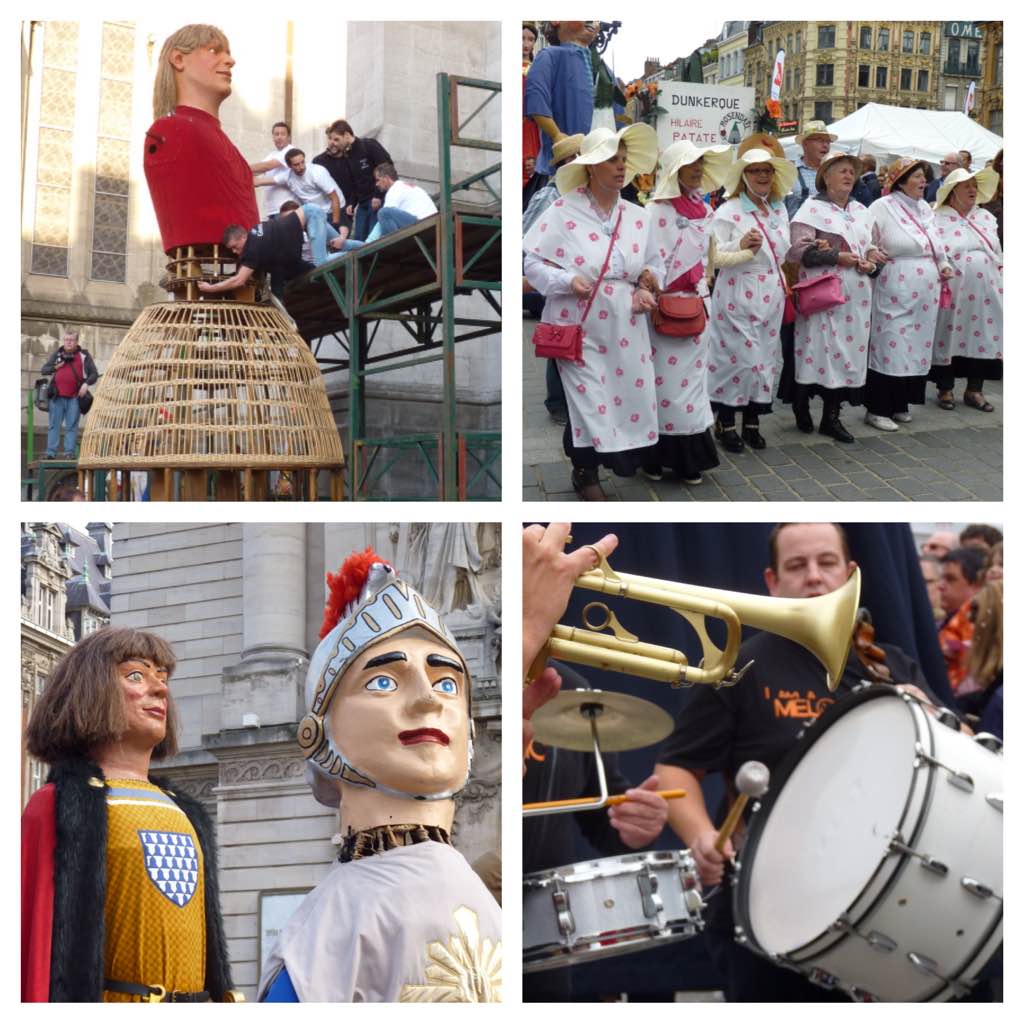 Wazemmes market
Locals head to the market at Wazemmes on Sunday. After a quick trip on the Metro we discovered we were way too early as most of the stallholders were still setting up.
Undeterred we wandered around the cafes that surround the square and chose one populated by stallholders. Despite mistakenly ordering café crème rather than café au lait it was the best coffee and pain au chocolat ever!
The market itself wasn't so good. Although the fruit and vegetable stalls looked good there didn't seem to be much local produce. Most of the market consisted of the typical stalls you find everywhere; clothes, household goods and cheap toys. However my teenage daughter really enjoyed it and bought food presents for most of the family.
Parc zoologique (Lille Zoo)
My daughter was keen to visit Lille Zoo and although I had my reservations I was pleasantly surprised. The collection is quite small but the enclosures are large and well maintained.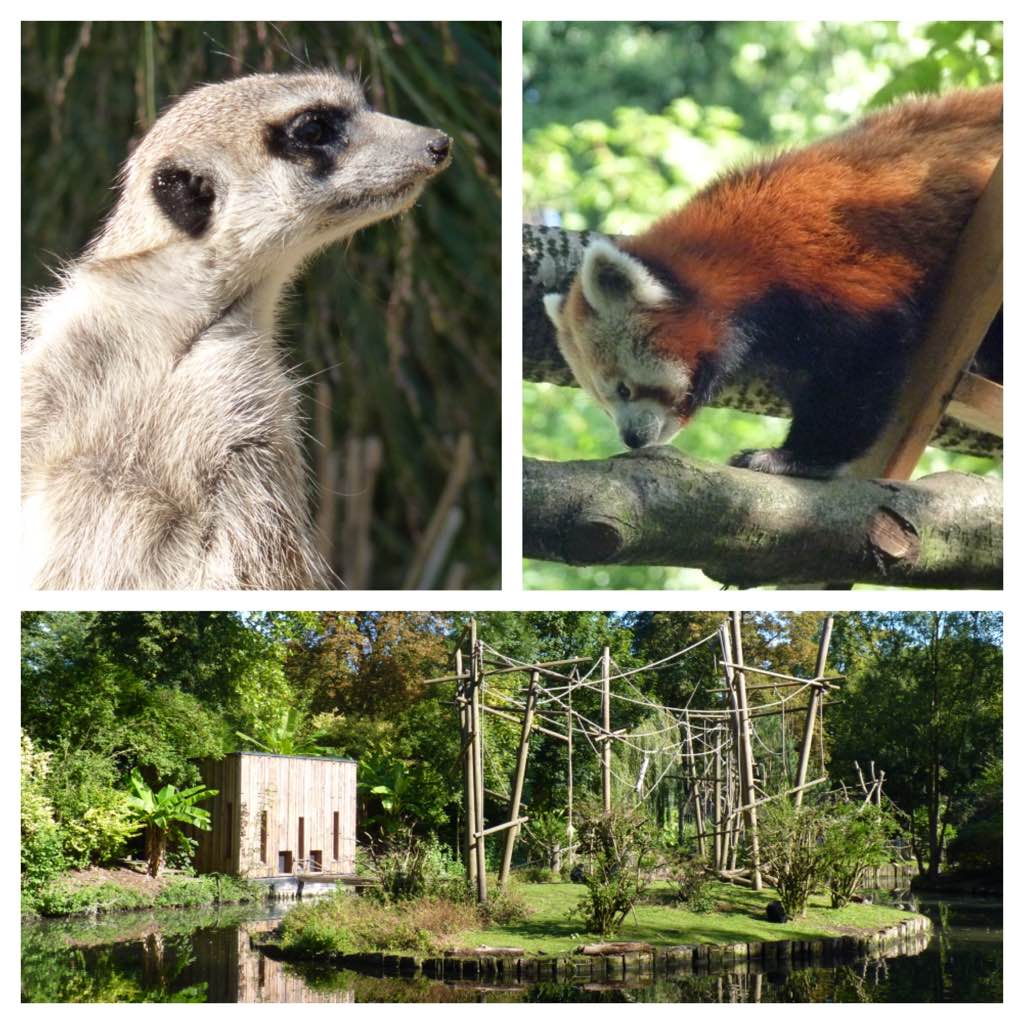 We loved watching the red panda and the entertaining meerkats. There's also a tropical house with snakes, marmosets and tortoise and a couple of larger areas housing zebras, rhino and tapir.
The zoo is located in a large park, about 20 minutes walk from the old town. The park is also home to the Citadel but this is usually out of bounds to casual visitors as it houses some of NATO's Rapid Reaction Corps!
Beffroi de Lille (Lille belfry)
I enjoy panoramic view of cities and always seek out a tower to climb. In Lille this is the town hall belfry.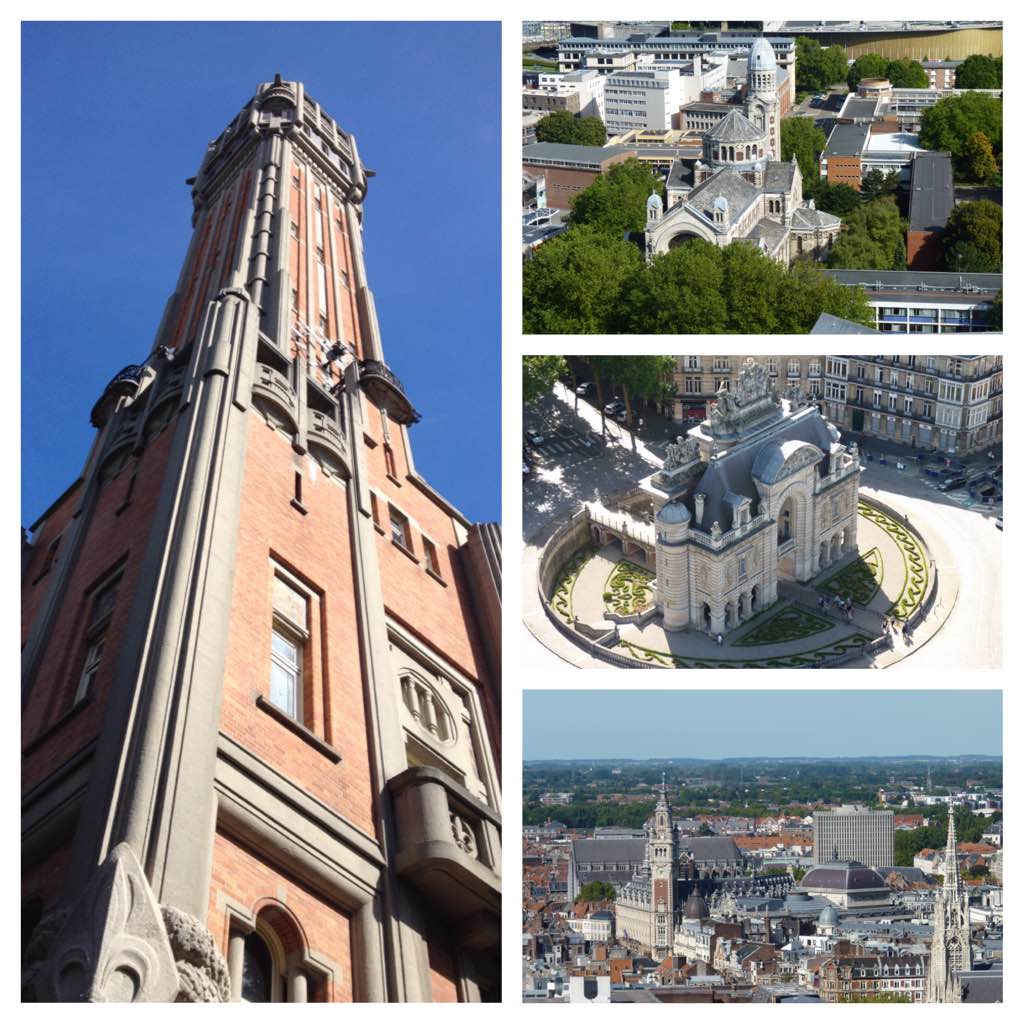 As we visited on a free entrance day there were a lot of people waiting to go up. After queuing outside we climbed 109 stairs to a small shop and registration desk where we had to queue again for the lift. We eventually reached the top but our visit was rather rushed and we didn't fully appreciate it.
Patisserie
Not a tourist attraction but definitely a Lille highlight was sampling the local patisserie. Our weekend treat was a trip to sample the sweet concoctions at Meert restaurant. It wasn't cheap, and it was incredibly hard to make a decision, but we eventually chose and shared an amazing chocolate tart.
However, Aux Merveilleux de Fred was almost as good and much cheaper.  We watched the merveilleux being made (meringues sandwiched together with whipped cream and rolled in chocolate) and then joined the queue of people stretching out of the bakery. A few minutes later we sampled the merveilleux; they literally melt in your mouth so cannot possibly contain any calories!
Lille: our accommodation – Hotel de la Paix
We stayed at Hotel de la Paix, a small Art Nouveau hotel. We chose it for its excellent location, about 10 minutes walk from the railway station and less than 5 minutes to the main squares and old town.
Our room was on the third floor and was quiet and clean, with colourful decoration. It won't appeal to all tastes but I enjoy places with character. The wifi was hit and miss in the room but worked well in the communal areas. There is a small breakfast area where we ate the first morning but it was much cheaper in local cafes.
Lille: getting there and getting around
I couldn't believe how quick and easy it was to reach Lille via the Eurostar. It took less than 1.5 hours from London St Pancras; quicker than visiting many cities in the UK. The only slight stress was arriving in a new city late at night and having to walk past groups of people who tend to congregate near railway stations the world over.
The main attractions of Lille are easily walkable but you'll probably want to use the Metro if you visit Wazemme. The Metro is straightforward to use and if travelling 3 stops or less you can buy a zip ticket which is cheaper. Remember to validate your ticket in the machines before you board.
Lille: the verdict
Although there were no amazing 'must see' sights we easily filled our weekend. We started out early on both days but still missed out several museums so there's more than enough to see on a short break.
There were a couple of negatives. Dog owners don't appear to worry about picking up after their pets. We also noticed groups of beggars, generally children, working the outdoor cafes around Grand Place asking diners for money. But overall we loved Lille and highly recommend it for a city break.
If you're interested in other short breaks via Eurostar you might also like my post about our family trip to Ghent.
More info
The Lille tourism website has full details of opening hours and costs for all attractions.
You can pick up a schedule of giant appearances from tourist offices in northern France, further details available from the La Ronde des Géants website (in French, but Google can translate it).
We booked our hotel via a well known hotel booking website as it offered better deals than going direct. The Hotel de la Paix website currently shows a rate of €98 per night for a double room.