The Ridgeway, Britain's oldest track, is our local long distance path. We often walk it at weekends and for a couple of years the other half and I entered the Ridgeway40 challenge, a 40 mile day walk. I still remember the agony of attempting to climb stairs the following day! This weekend it was the turn of my daughter who was taking part in an 18 mile Scouts winter hike. I quite fancied doing it too so walked alongside her group as a helper.
Ridgeway winter challenge
Around 800-900 beavers, cubs and scouts from across Oxfordshire took part. The beavers and cubs had a shorter 9 mile option but I was impressed to see that a lot of them carried on for the full 18 miles. The walk itself was quite straightforward. It would be hard to get lost (particularly given how many people were taking part) and the track is gently undulating rather than hilly. However the weather was freezing and the icy ground turned to mud as the day progressed; not a pleasant combination.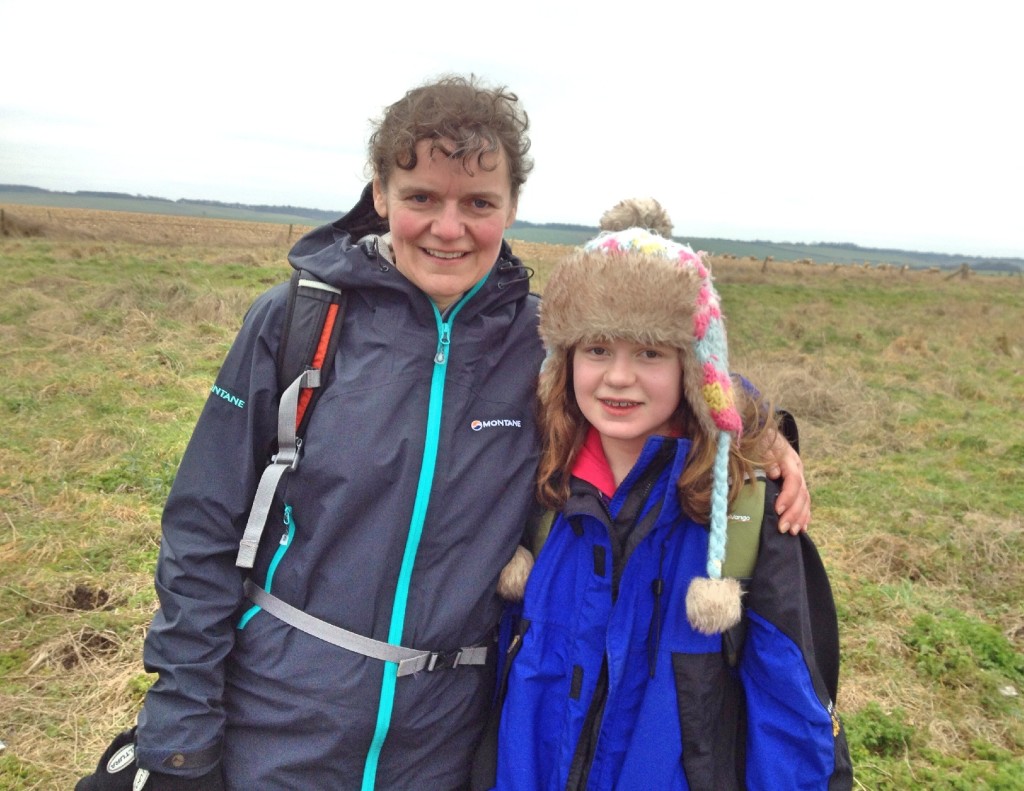 There were checkpoints every couple of miles. A bacon butty stand at checkpoint 3 was particularly popular, as were the tuck stalls at other stops. Sugar appeared to fuel most of the walkers; I did a double take at one girl we passed who was carrying a HUGE bag of pick and mix! It was too cold to hang around much. We had a couple of short breaks for lunch but as soon as we stopped walking our hands and feet froze. The upshot of this is that we made good time. As we neared the finish line the youngsters, and more reluctantly the adults, broke into a jog for the last 200 metres. I'm rather proud that my daughter's all-girl team were the first home from their Scout group in a time of 6 hours and 55 minutes.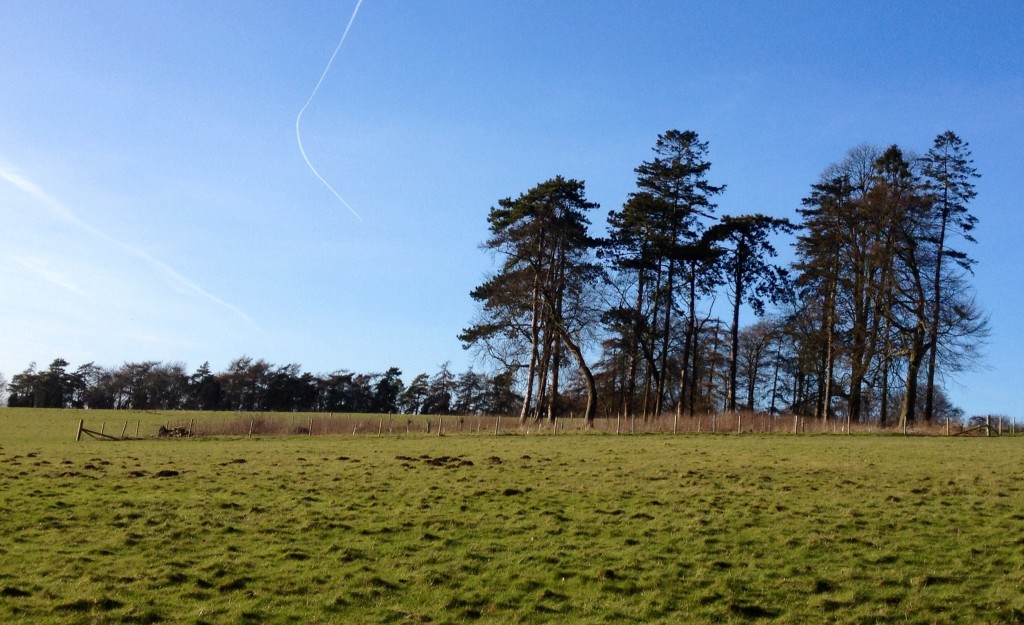 Snowdrops at Swyncombe
You'd have thought we'd seen enough of the Ridgeway on Saturday but we were back on it again on Sunday. We were visiting the 1000 year old St Botolph church at Swyncombe, near Wallingford, to see their snowdrop displays and partake in afternoon tea. We've visited the snowdrops here a couple of times, although one memorable year we were thwarted by the steep icy hill on the approach. Our car, and others, got stuck whilst trying to reach the church. So near yet so far!
The snowdrops and aconites are planted in drifts around the graves and provide a beautiful display, although I think we were spoilt by the huge swathes we saw at Welford Park last year. As you can see from the above picture, our refreshments were eaten in the graveyard; I wonder what its inhabitants would think of us?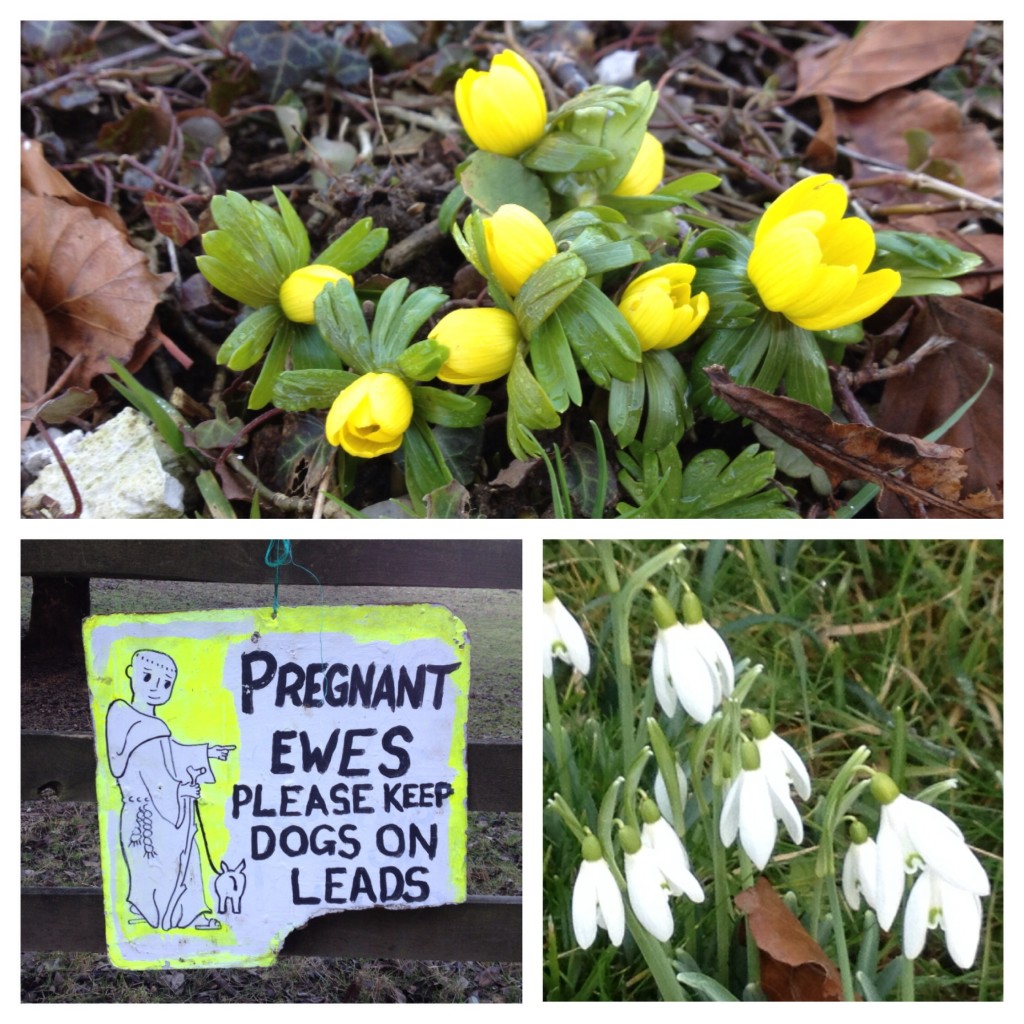 After the snowdrops and cake we were ready for a short stroll. We walk the same route each year; turning left out of the church on to the Ridgeway and following a circular route which takes us up a short steep wooded section before circling back round behind Swyncombe Manor. Heading back to the church we passed through a field of pregnant ewes. No lambs yet but only another few weeks and it will be spring. About time!
More info:
The snowdrop weekends at Swyncombe Church are held in February each year. Check the church website for exact dates and before you travel; they may be postponed in inclement weather.