Sands Caravan and Camping site is a bigger and busier site than we usually choose, but it was its outstanding location in the north west highlands of Scotland that pulled us in.
The site
Sands is 3 miles out from Gairloch village, out along a coastal road.  It offers camping, touring and static caravan pitches and wooden wigwams. The camping and caravan sections are set apart from each other, with campers able to pitch their tents in amongst the dunes. The pitches all looked pretty flat and spacious.
The campsite is in a fabulous location, as you'll see from this picture.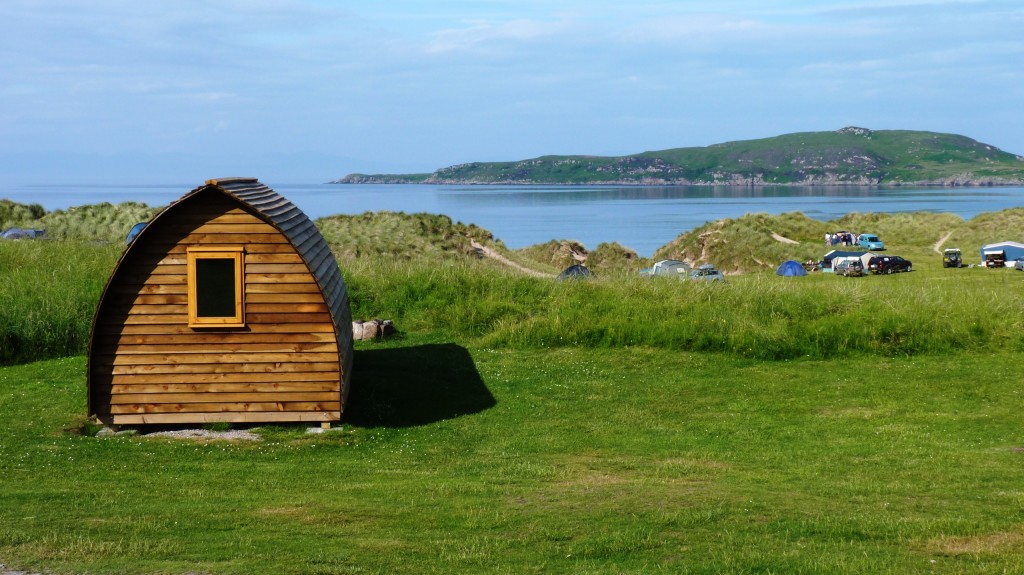 In front of our spot, over the dunes, is the sandy beach.  The small uninhabited island of Longa is visible directly in front, with Skye a little further out. On the other sides are mountain vistas. Could the location be any more spectacular?
Our wigwam
I'd booked us into a wooden wigwam, partly because it saved us carrying all our camping gear and partly as protection against rain and midges.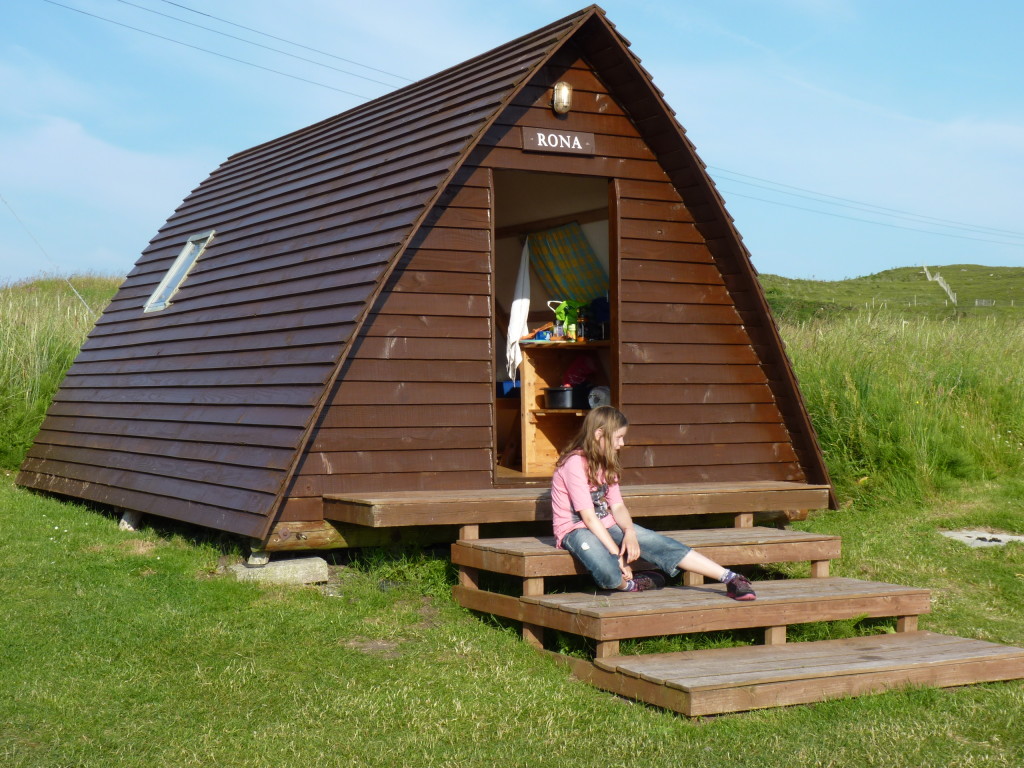 The wigwams are basic enclosed wooden shelters with platforms and mattresses to sleep on. You need to bring your own sleeping bag and pillow.  There is a small storage area, a kettle and a heater, which we definitely didn't need.  Each wigwam also has a picnic bench and fire pit outside.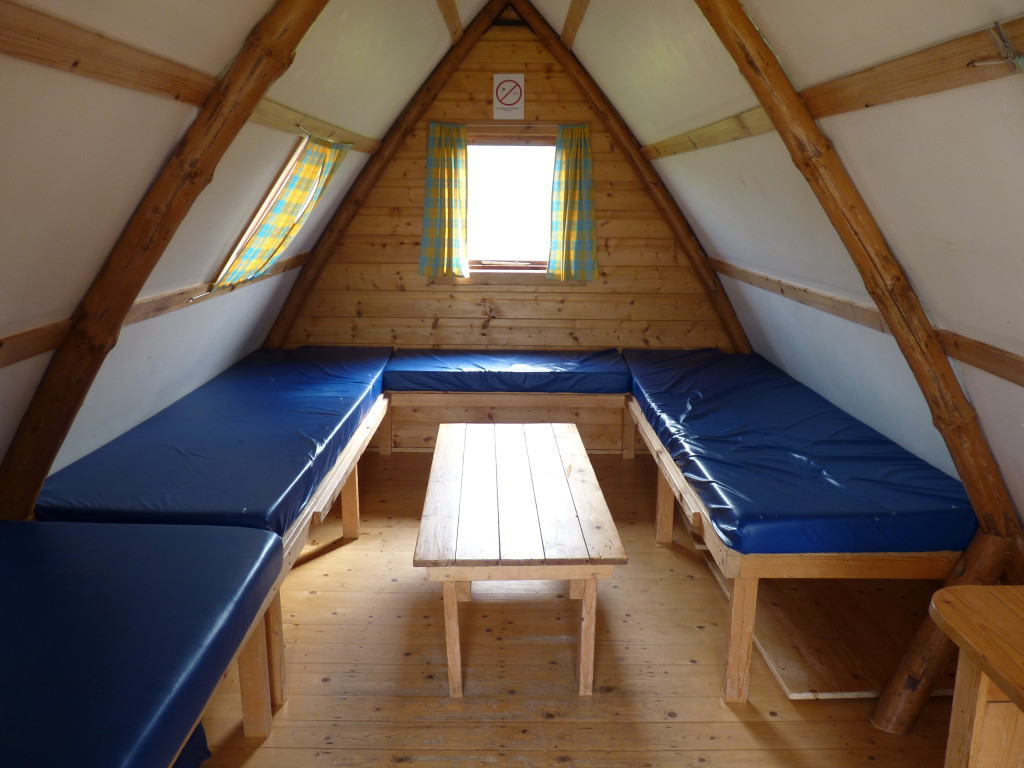 We needn't have worried about the rain as it was unexpectedly warm and sunny throughout our stay. However the midges drove us crazy!  We were near enough confined to our wigwams once they came out each evening.  Due to the heat the wigwams resembled saunas as we kept the windows and doors shut in an attempt to keep the midges out.
Campsite facilities
There were plenty of toilets and showers, and they were kept pretty clean given the number of people using them. Annoyingly, the shower buttons had to be pressed every few seconds to stop the water turning off.  Very tricky when you're trying to wash your hair!
You're not allowed to cook in the wigwams, and as we'd managed to forget our camping stove we were thankful for the hob in the undercover cooking area (£1 for 20 mins of electricity). There's also a dining area, which some people were using to escape the midges.
If you don't fancy cooking, there is a small onsite cafe with home baking, lunches and breakfast rolls.  It's open from 9am-5pm, then reopens again 6-8pm for evening meals. We popped in for drinks and cake, but didn't eat there in the evenings.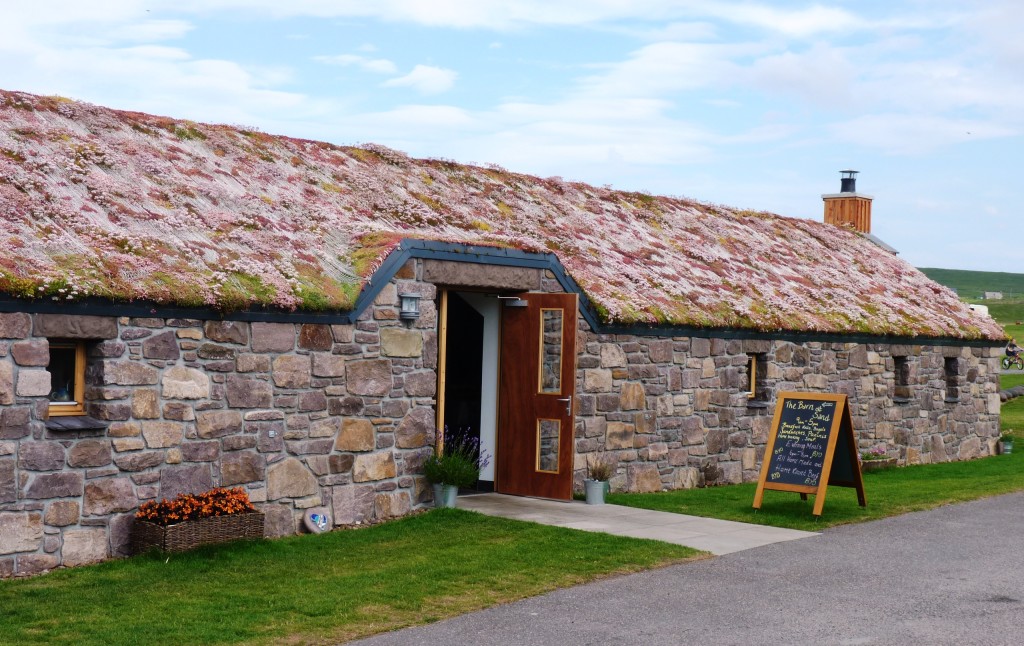 The camp shop is well stocked and sold just about anything you could possibly need on holiday. It opened at 8.30am, and we were always there ready to pick up freshly baked chocolate croissants each morning. Very tasty and highly recommended.
The shop has tourist information and details of walks in the local area. Directly across from the campsite entrance they've created a 1km looped trail, which was popular with the dog walkers. If you fancy a little more action you can also hire bikes (£12 a day) and kayaks (£25 a day) from the shop. Check my Gairloch blog post for further things to do in the area.
The beach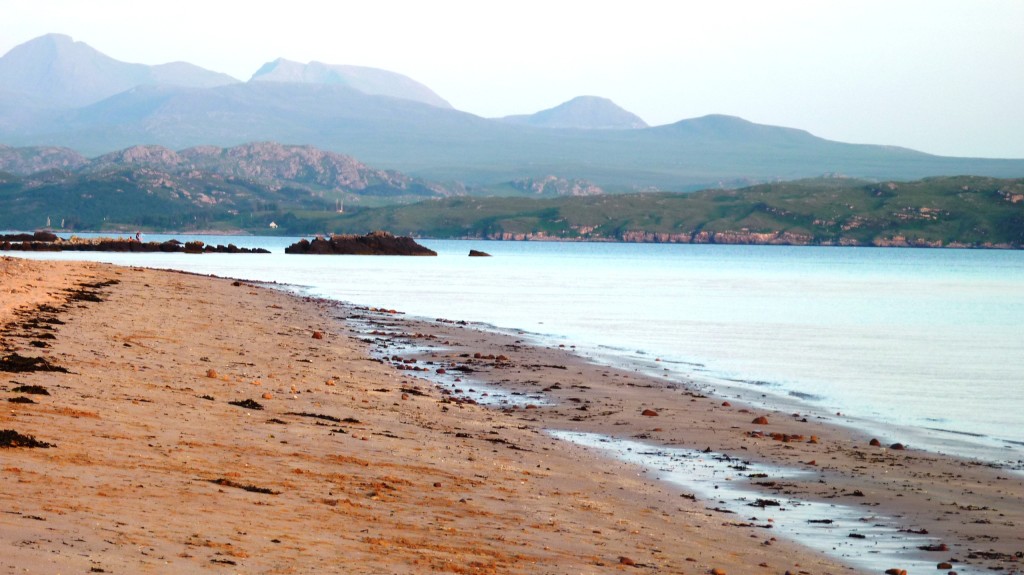 The sites biggest attraction for families is the sandy beach which the campsite fronts onto. I'm guessing that for most of the year its pretty wild and windswept, but during our stay it was the scene of sandcastles, paddling and beach BBQs.
One last tip – if it is sunny during your stay, head up to the dunes to watch sunset (which can be pretty late in summer).   The pinks, gold and orange reflect onto the sea, creating an amazing spectacle. Certainly an impressive end to the day!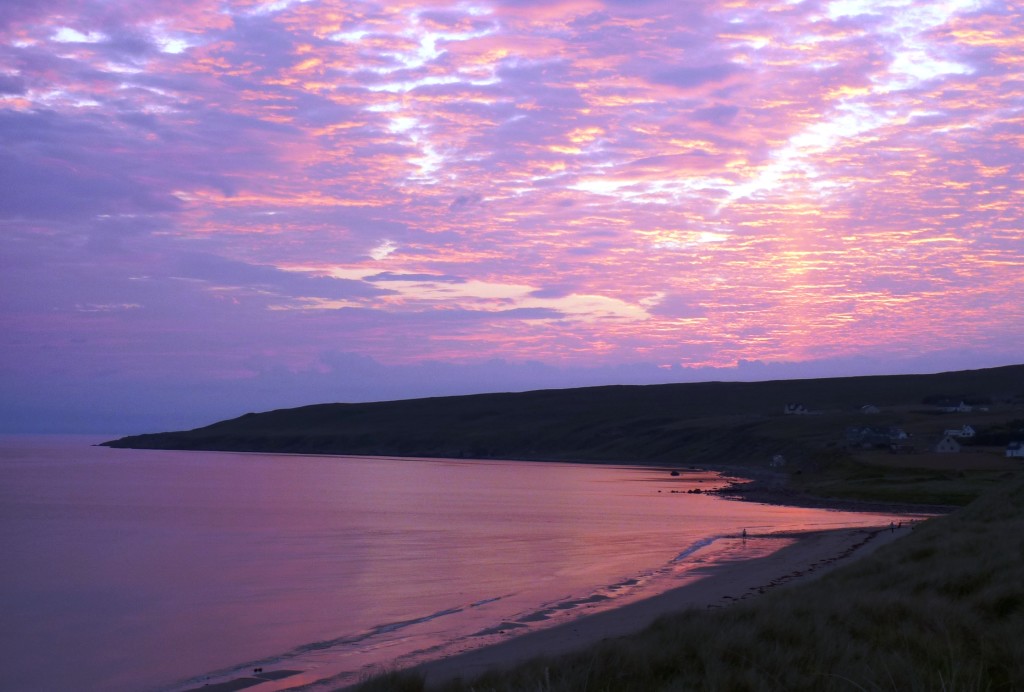 More info
To book, or find out more,  see the Sands Caravan and Camping website.