Whilst visiting friends on the south coast we made a quick trip to the Seven Sisters Country Park, near Seaford.
The park is easily accessible from the A259 and offers walking trails, canoeing on the Cuckmere River and a valley floor cycle route. Most visitors come here to see the Seven Sisters, the name given to the chalk cliffs.  If you're hoping to photograph the classic postcard view of these, ensure you take the footpath to Seaford Head on the opposite side of the Cuckmere River.
As it was a sweltering hot day we decided to walk the 2 km easy access path down to the shingle beach at Cuckmere Haven.  This appears to be the most popular option, as there were many other families and groups of language students walking the same route.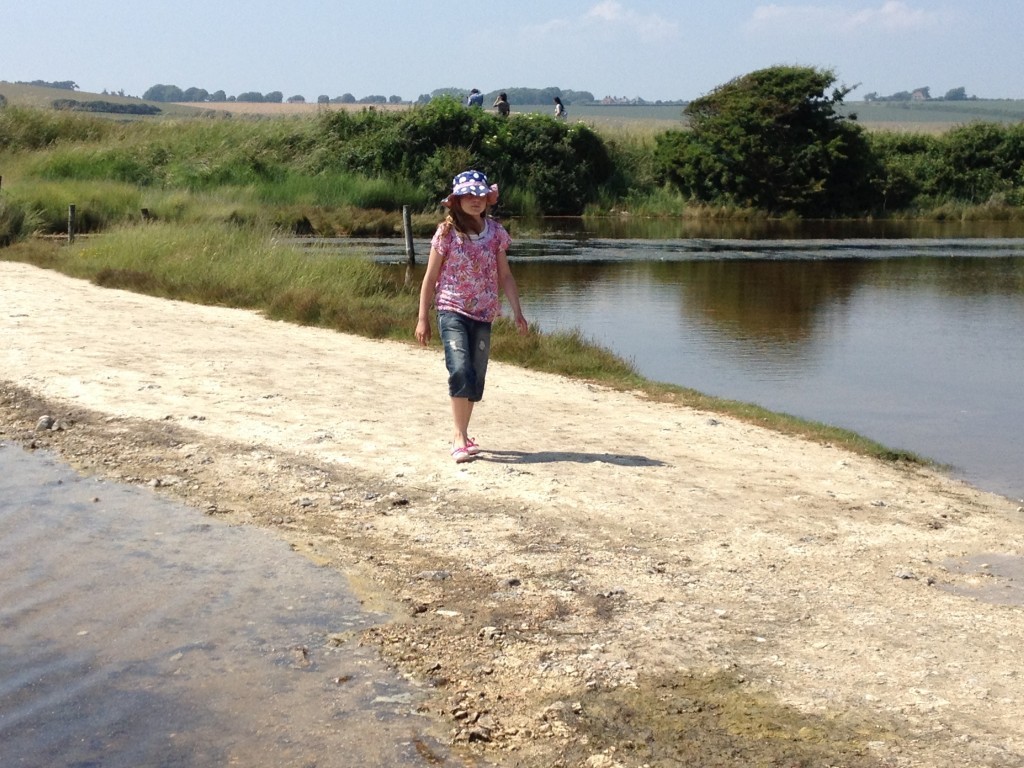 After reaching the beach, the lure of walking to the top of the first cliff was too great to ignore.  The kids had no intention of walking any further on such a hot day, and stayed on the beach (with a responsible adult of course).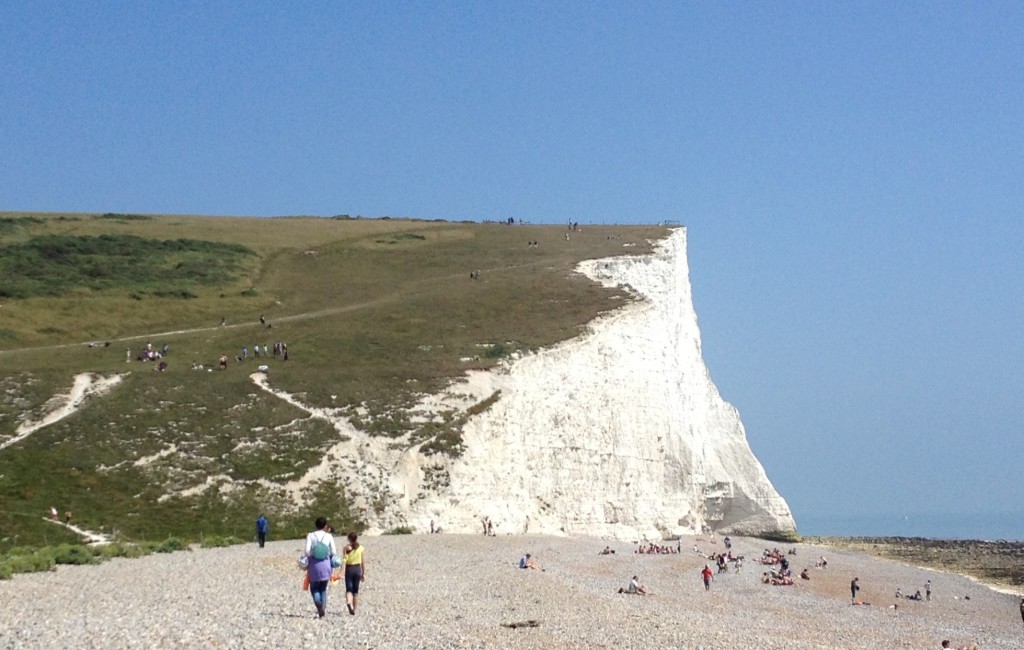 The path up was straightforward, although rather steep in places. We took a short break half way up, supposedly to admire the view but really it was just a convenient excuse for a breather.  Looking back down we could see the artificially straightened River Cuckmere and the salt lagoon just north of the beach.
The view from the top of the cliff is one of the best in southern England. At this point I was very glad not to have bought youngest son up with me as the cliff edges are completely open and accessible to all. Visitors are, quite rightly, left to judge the safety themselves rather than be faced with fences or keep out signs.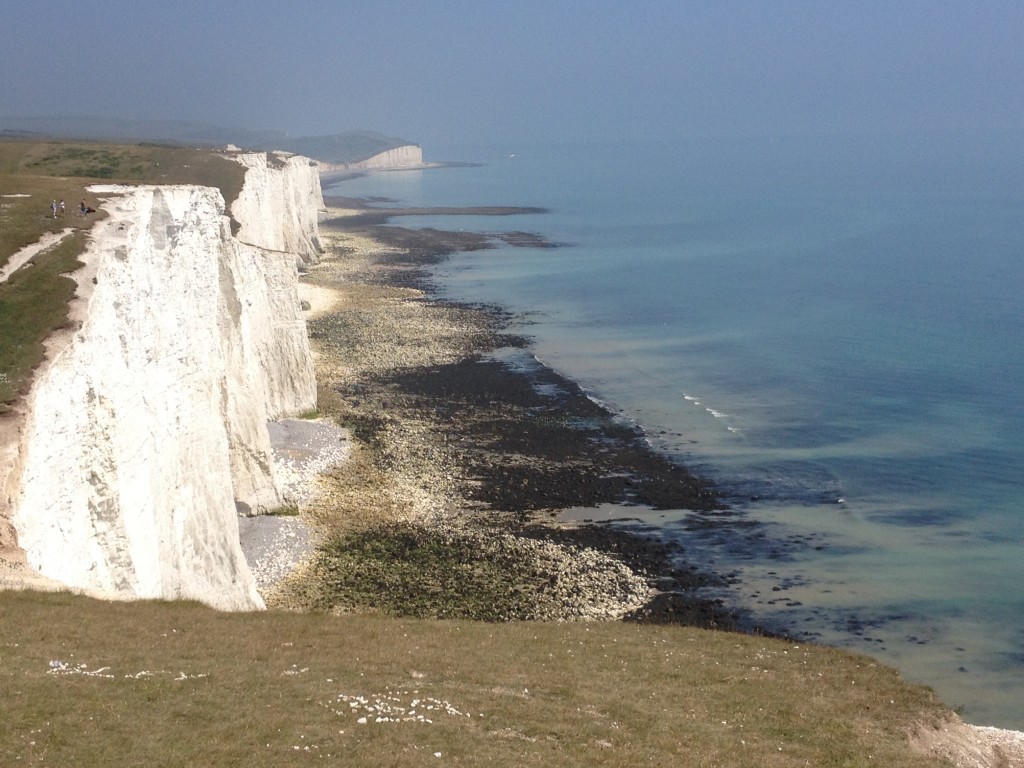 We sat on top for a while, reluctant to leave such a magnificent view. Eventually the prospect of a cold drink at the cafe appealed and we headed back  towards the park entrance.  Despite it being late afternoon a bus deposited another large group of visitors just as we were leaving – I hope they enjoyed their visit as much as I did.
We visited the Seven Sisters again in 2017, this time as part of our South Downs Way walk. The view was no less spectacular!
More info:
There is a seasonal visitor centre and cafe next to the car park.  You can pick up leaflets with walk routes and a map from the car park and bus stop.
The bus stop is opposite the visitor centre, with frequent buses from Brighton, Seaford and Eastbourne.
The trail to the beach is designated as easy access, and is suitable for wheelchairs and buggies.   Once you reach the beach you'll have to contend with shingle.
Further info: http://www.sevensisters.org.uk