October is one of my favourite months. I love the changing of the season with its misty mornings and colourful leaves. And of course there's a half term holiday too! If you're looking for things to do in October or over the half-term break I hope you'll find inspiration in the list below.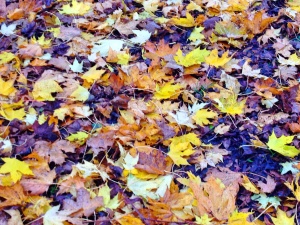 1. Celebrate Science, Durham
From Tuesday 28 October to Thursday 30 October you can 'Celebrate Science' in Durham. Activities include glassblowing, making electricity from fruit and training a robot. The events are free and take place across Durham University visitor attractions. Click here for the programme.
2. Fungi foray, nationwide
October is a great month for fungi spotting; you'd be amazed at just how many varieties there are. To get you started there's a family fungi foray at Moors Valley Country Park, Hampshire on Sunday 12 October (booking essential). You could also check out the listings for your area on the Wildlife Trust website, there's sure to be a family oriented event near you.
3. The Big Draw, nationwide
The world's largest drawing festival runs throughout the month of October. Galleries and museums across the UK offer drawing events which are generally free and suitable for all ages and abilities. There's no specific theme, so you might be involved in anything from drawing a poppy to creating a large community artwork. A complete listing is available from the Big Draw website.
4. World conker championships, Northamptonshire
Fancy yourself as a conker champion? The world conker championships are happening near Oundle on Sunday 12 October; register here if you'd like to take part. Alternatively head along as a spectator (family ticket £10) and enjoy music, dance and craft stalls. There will also be a display highlighting the role played by conkers in the First World War. (If you're as intrigued by this as I was, find out more on the English Heritage site).
5. National Apple day, nationwide
Apple day events happen throughout October and celebrate all things apple related. This usually means apple bobbing, juice pressing, themed arts and crafts and apple testing. It's a great opportunity to visit your local orchard and find out more about this humble fruit. Many National Trust properties are holding apple related activities, you can also search for other events near you on the Orchard Network site.
6. Diwali, Leicester and London
Diwali, the festival of lights, is observed by Hindus, Jains and Sikhs and celebrates the victory of light over darkness. Leicester holds one of the biggest events outside of India and includes a lights switch on and fireworks display on Sunday 12 October, with a further fireworks display and cultural entertainment on Diwali Day, Thursday 23 October. You'll also find Diwali celebrations in Trafalgar Square, London on Sunday 12 October with a street bazaar, traditional food and Asian music and dance.
7. Halloween events, nationwide
Not everyone is keen on Halloween but many of the half term events focus on pumpkins, witches and spooky trails. English Heritage has a great selection of half term activities, including ghost tours at Bolsover and Kenilworth castles and a medieval spooky fun week at Whitby Abbey.
8. Autumn leaf colour, nationwide
The shortening days of autumn cause leaves to turn bright red, orange and gold. Westonbirt Arboretum is probably the best known place in the UK for autumn colours but it does get incredibly busy. In past years we've enjoyed the leaf colours at Batsford Arboretum, Gloucs and Harcourt Arboretum near Oxford. Alternatively just head to your local wood to see autumn arrive.
9. Go Wild in Autumn, National Museum of Rural Life, East Kilbride
You're invited to 'Go Wild' from 11-19 October at the National Museum of Rural Life. Visit the farming museum and then make a mini scarecrow, build a den or make an egg carton nose. A family ticket to the museum is £19 and includes all activities. Further details on the website.
10. Bonfire season, Sussex
Whereas the rest of the UK restricts its bonfire celebrations to 5 November the Sussex bonfire season runs from September to November. Held in different towns throughout the season these events usually include torchlit processions, fireworks and a bonfire complete with effigy. Some, such as the Seaford bonfire on Saturday 18 October and Littlehampton bonfire on Saturday 25 October, advertise as being suited to families. If you have young children you'll want to avoid the livelier events such as the one in Lewes which gets very crowded. Further details here.
I hope this list has given you ideas for days out in October. If you have any further suggestions do add a comment below.