We always visit London during February half term. I've learnt the hard way that the big attractions attract big crowds so I try to choose a less popular, more quirky option. Our theme this year was roof gardens!
The Roof Gardens, 99 Kensington High Street
*This roof garden closed in 2018*
I've walked along Kensington High Street many times but until last week I had no idea that on the roof of the building above we'd find trees, a stream and four flamingos! Yes, you've read that correctly. The 1.5 acre roof gardens took 2 years to build and opened to the public in 1938; visitors paid a shilling to enter with the monies raised going to charity. Nowadays Sir Richard Branson leases the roof gardens along with a private clubhouse and restaurant on the 7th floor.
We signed in at reception and took the lift up to the 6th floor before stepping out into the surreal experience of a Spanish garden. Modelled on the Alhambra in Granada it certainly brightened up the grey and dreary London sky.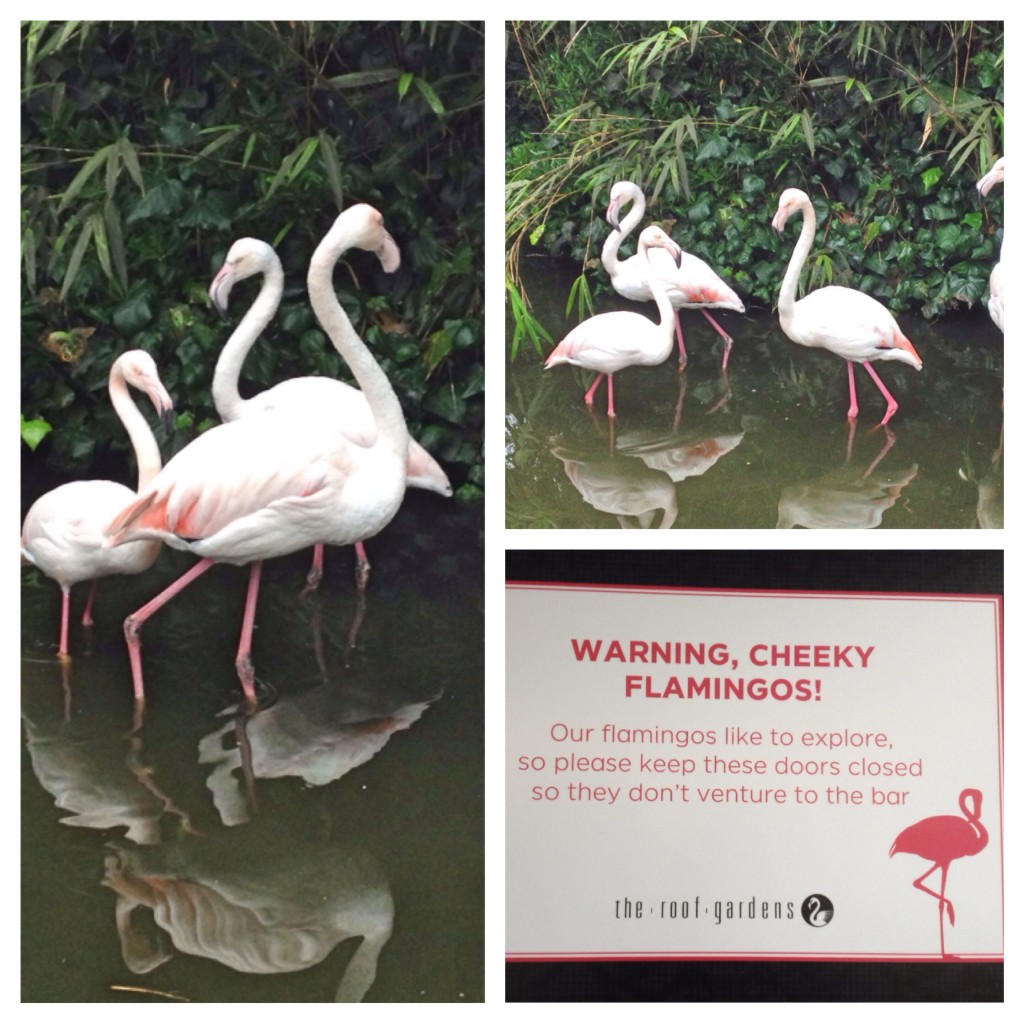 There's also a Tudor garden but our favourite was the woodland garden with its free roaming flamingos. This contains over one hundred trees, including six that have been there since the garden opened. Plenty of spring bulbs were pushing through the soil and a few were already in flower.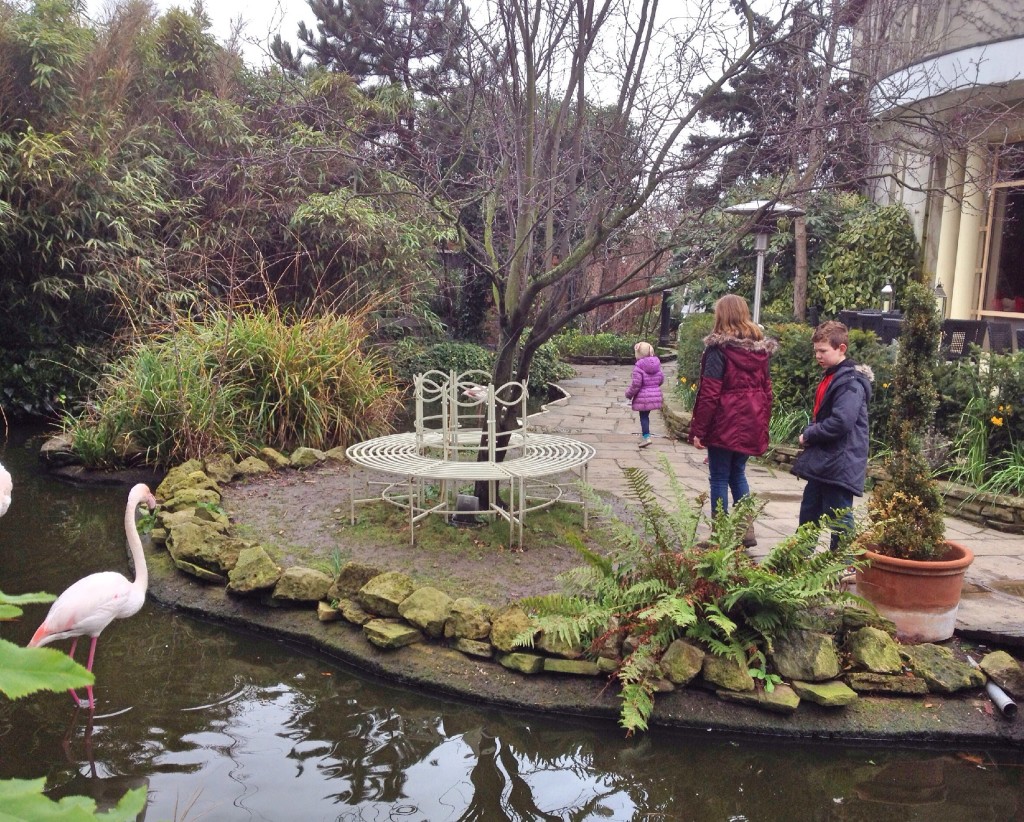 The middle of February is never going to show a garden in its full splendour but we thought it was great. We'll definitely pop back to the Roof Gardens in summer to see it in its prime.
Sky Garden, 20 Fenchurch Street (Walkie Talkie)
I've always wanted to visit the Shard but why pay £25 when you can experience similar views and a sky garden for free at 20 Fenchurch Street? Admittedly the Walkie Talkie, so called because of its bulbous shape, is less aesthetically pleasing. It's also significantly lower than the Shard but it still provides a great vantage point. And perhaps the Shard is too high to get decent photos?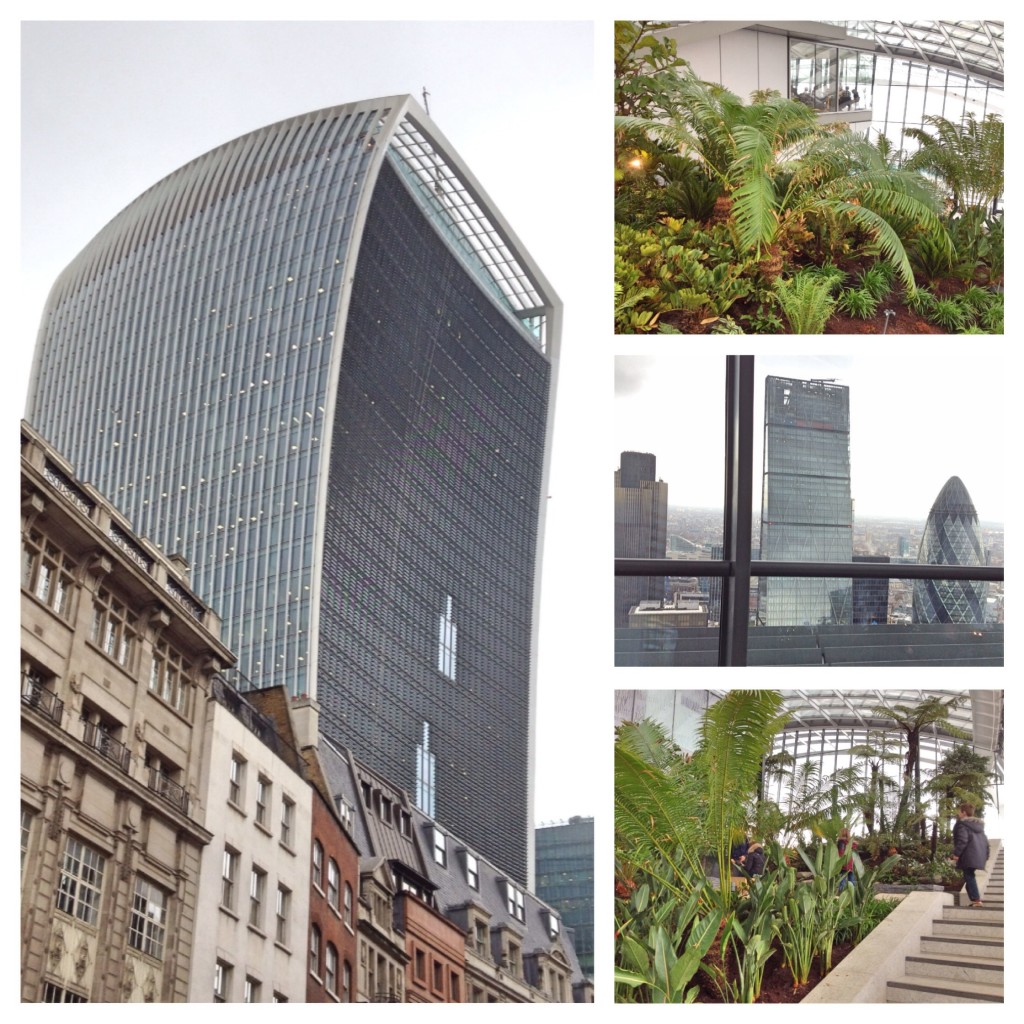 I'd booked tickets to the Sky Garden a few days previously. We turned up an hour early but the staff were accommodating and let us in before our timed slot. My passport ID was checked and bags security scanned before we stepped into the lift. I haven't been in many skyscrapers so I was surprised how quickly we zoomed up to the 35th floor.
The views are stunning. There are no information boards but most buildings are instantly recognisable. We enjoyed looking across to the Gherkin and at a helicopter flying at the same height as us. Aside from the views, I'd describe the sky garden as corporate. It's the kind of planting you get in posh offices. Nice enough, but soulless. Maybe give it a year to mature and it'll look better. If you visit for the views you'll love it! I wouldn't visit just for the garden.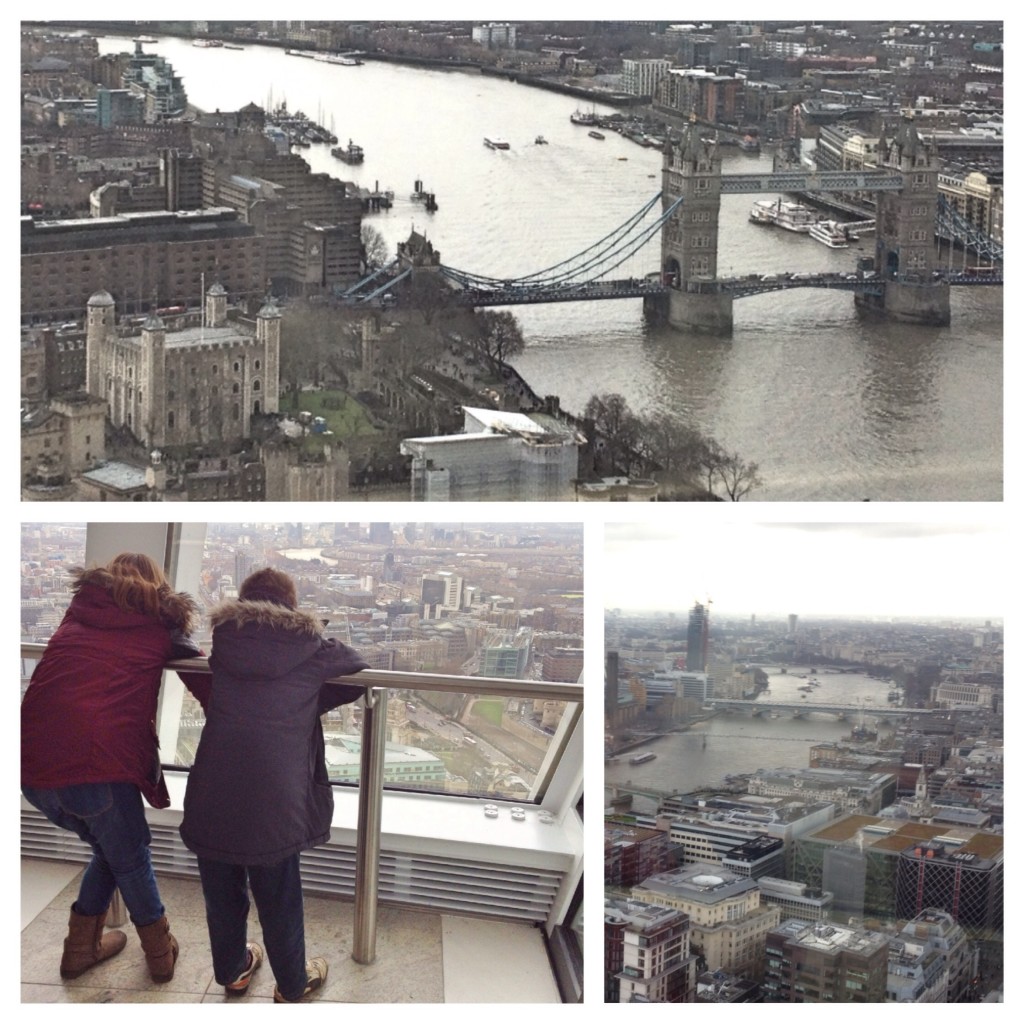 Upon leaving we discovered both lifts were temporarily out of order and awaiting repair. The attendant announced he'd take 8 people down in the maintenance lift. At this point I started to worry we'd be trundling down the outside of the building in a cage. After several minutes of my mind running through doom-laden scenarios (Towering Inferno) the lift door suddenly opened and we were able to leave. A few seconds later and we were safely on the ground floor. Phew!
SOAS Japanese Roof Garden
Expectations for our final garden were high, but it's unfair to compare this garden with either of the previous ones. It's much smaller and has minimal planting. Instead, the SOAS Japanese Roof garden is all about the stone with sandstone, slate and granite chippings providing texture and interest.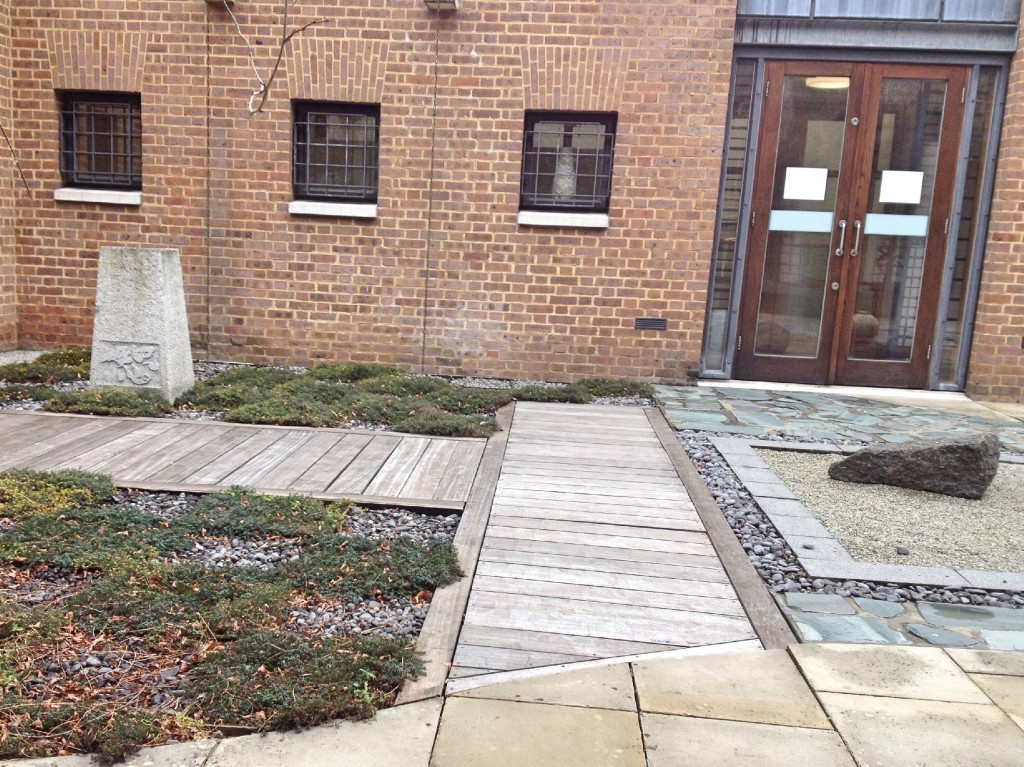 There's seating for those who wish to enjoy the peace and meditate but we didn't linger. I'm sure it's lovely in May when the wisteria flowers but on a cold February day we were happy to return indoors. An interesting garden to visit if you're already in the area but I wouldn't make a special trip just to see it.
More info
The roof gardens closed in 2018 following Virgin's decision to close the bar and restaurant.
The Sky Garden is open from 10am-6pm weekdays, 11am-9pm weekends. Visits are free although you'll need to book a timed slot in advance. Remember to bring ID with you.
The SOAS roof garden is on top of the Brunei Gallery and is open whenever the gallery is (generally 10.30am-5pm Tuesday to Saturday).