There aren't many places that have been used as a royal hunting ground, a brickworks, a holiday camp and a speedway track. I'd hazard a guess that there's only one, namely California Country Park, near Wokingham.
Nowadays it's rather more sedate but it's still a great place to spend a couple of hours, or more if the sun is out. It covers a relatively compact site that consists of a lake, playgrounds, cafe and paddling pool alongside ancient heath and bogland.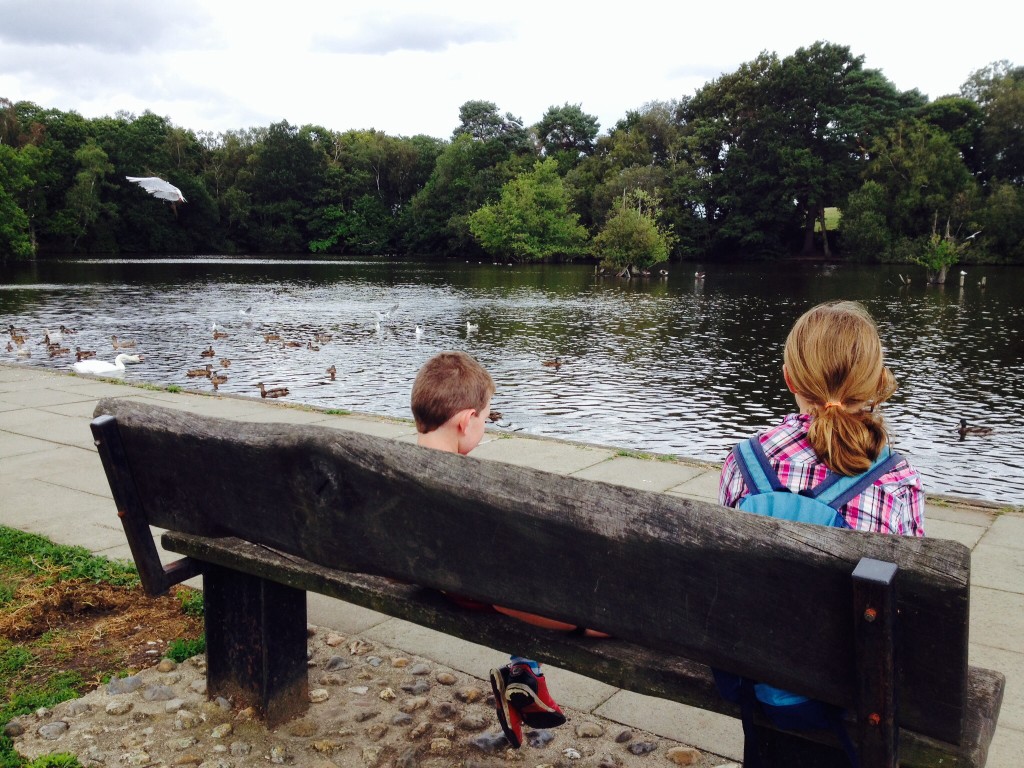 We attempted the woodland walk on our recent visit, which takes you through Longmoor Bog across a boardwalk. The walk was supposed to be 2.2 miles long but we went wrong somewhere as ours was much shorter. It would have been helpful to pick up a trail leaflet but I'm not sure if the park offers these.
Despite this our walk along the boardwalk was fun. I always find myself humming 'Under the boardwalk' when walking along these, and this one was no different, Bruce Willis has a lot to answer for!  The highlight was the orange coloured water of the ferroginous swamp, caused by a bacteria that deposits rust coloured iron hydroxide.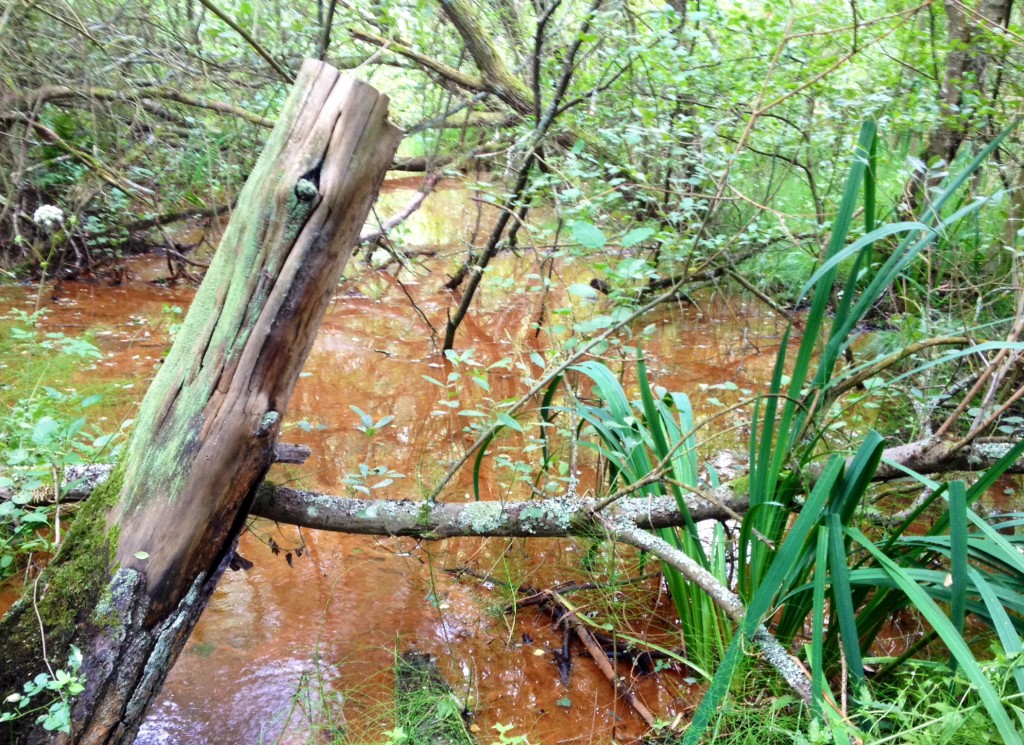 We extended our walk with a stroll around the lake. Possibly this was part of the woodland walk, who knows? The lakeside was popular with families, and busy with lots of greedy ducks and swans who were obviously used to being fed.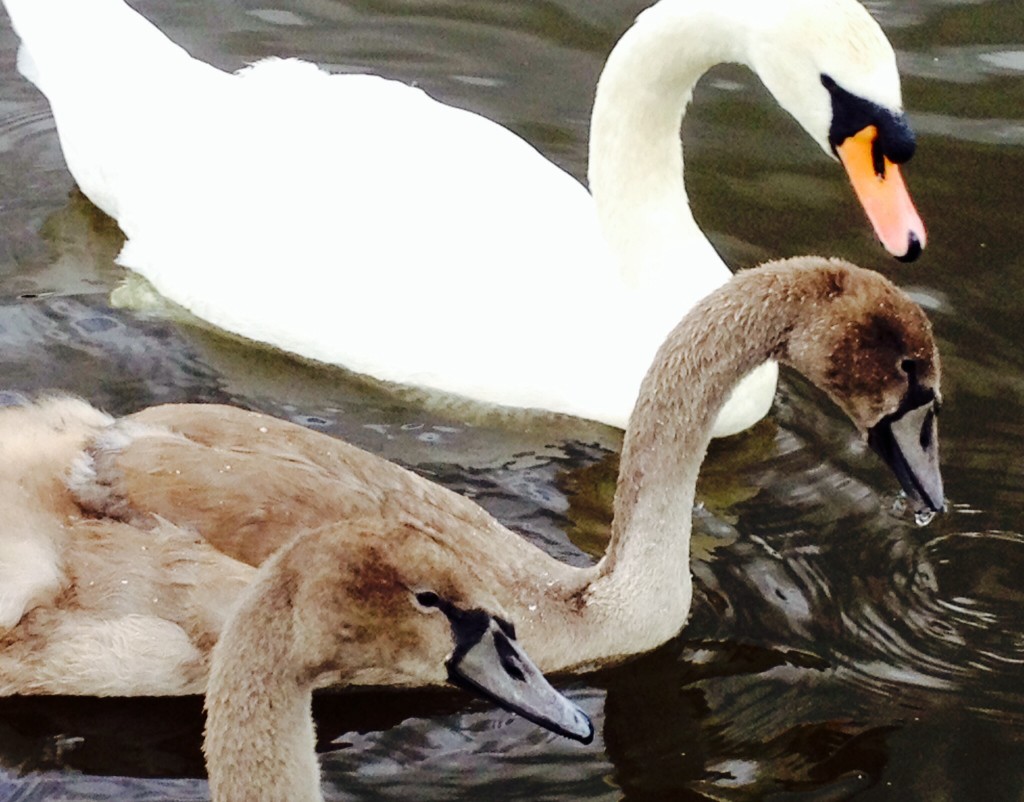 Next to the lake, there's a paddling pool which is open during the summer months. It was rather showery on the day of our visit so wasn't getting much use but I'd imagine it gets packed on sunny days. The pool is fenced off and has a couple of lifeguards on duty; there's a small charge to use it.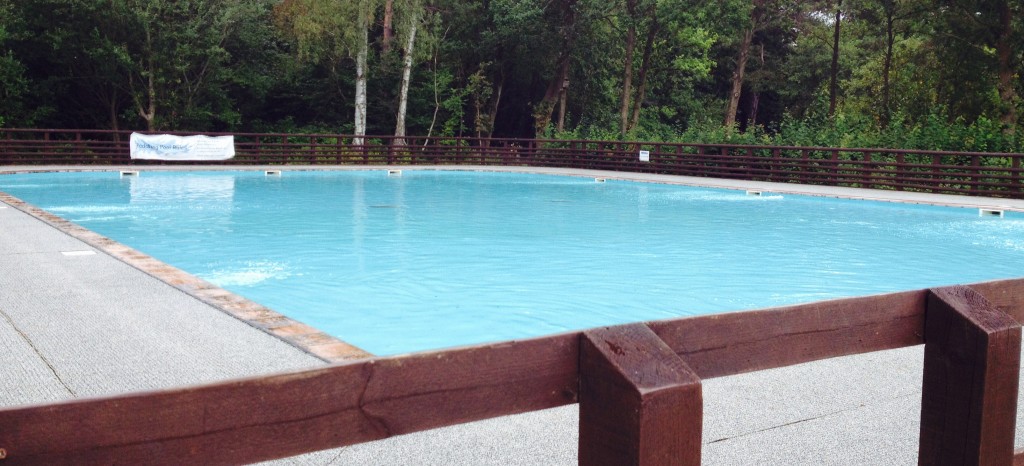 The park has two playgrounds. The one for older children is like a mini assault course with ropes to hang off and balance along. There's also a zip wire but my two weren't impressed by it as the one in our local park is faster and longer. There's a slide and swings area for younger ones which also had a small pirate ship in it.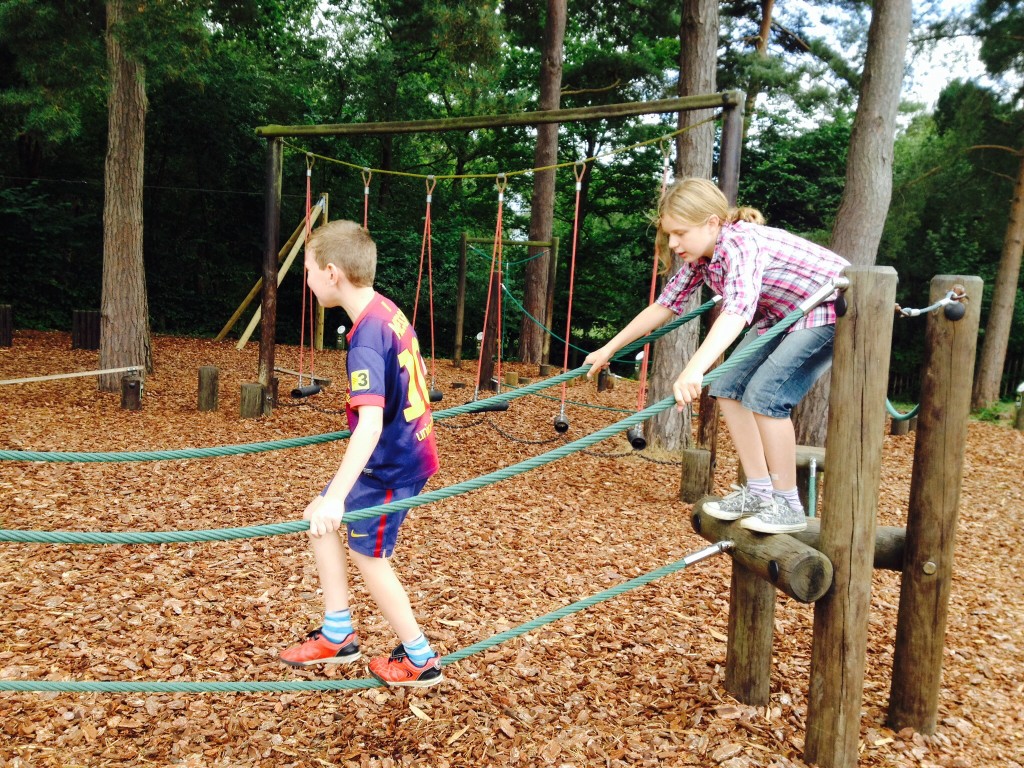 We had lunch at Jacksons Cafe which has recently opened at the site. There's quite a variety of food (we had fried breakfasts) and prices are reasonable. There are also plenty of areas outside that you could eat a picnic if you wish.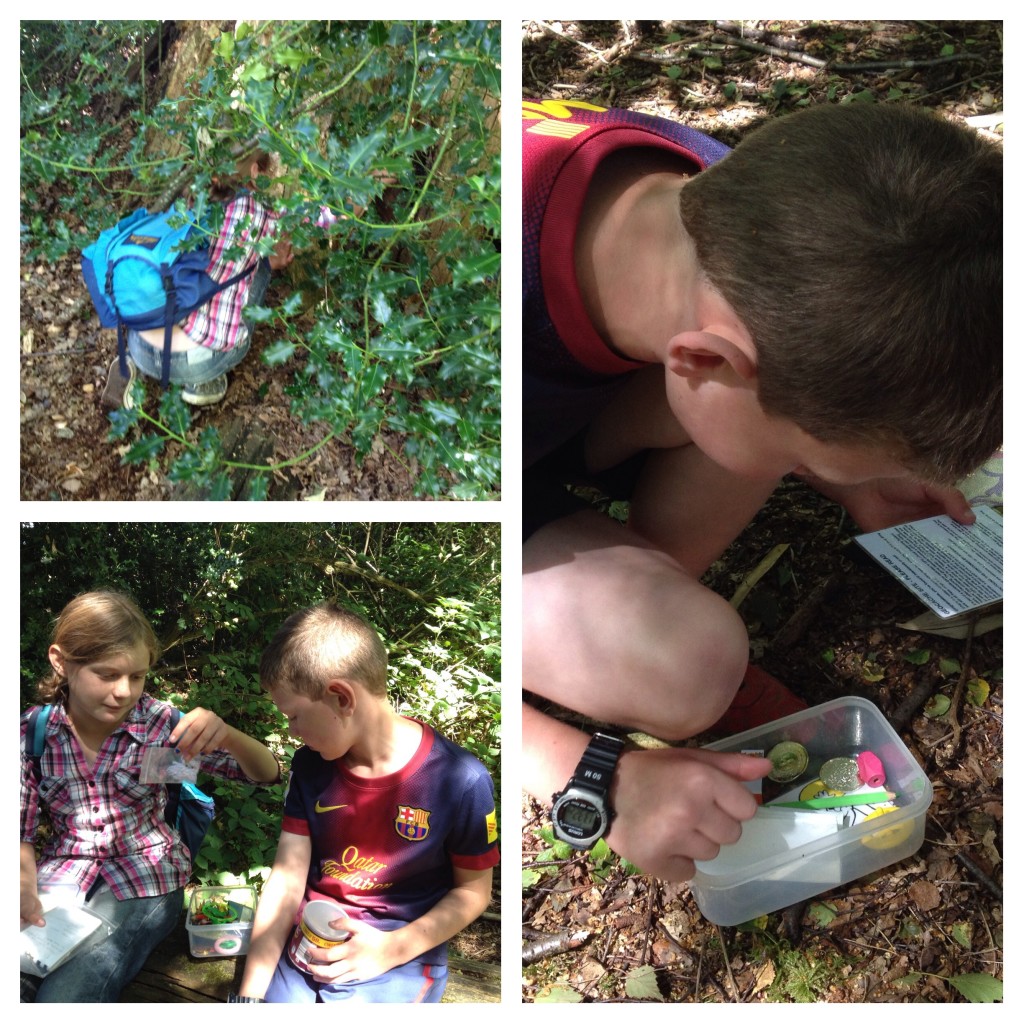 We rounded off our trip with a spot of geocaching. We've not had much luck finding geocaches recently so it was reassuring to find two at the park. The first was hidden behind a prickly holly bush so I sent the kids in to retrieve it. It was full of treasure so my daughter swapped one of her loom band creations. I'm sure geocache tins all over the country must be getting filled with these!
It's worth mentioning that the kid friendly REME museum is just a short distance from California Country Park. It's worth visiting as you can easily do both of these in a day; you can read our review here.
More info
California Country Park is free, although there is a small charge for parking (£1.80 for 1-4 hours). The paddling pool costs £1.60 each, it's best suited to toddlers and young children.
Jacksons at California Country Park is open 9am-6pm daily.