One of my lasting memories of our trip to Guernsey are the wild flowers along the verges and adorning the cliff paths.
Whilst the bluebells were just going over the colours of the later spring flowers brightened our walks. The cliffs were covered in swathes of pink sea thrift and yellow gorse bushes.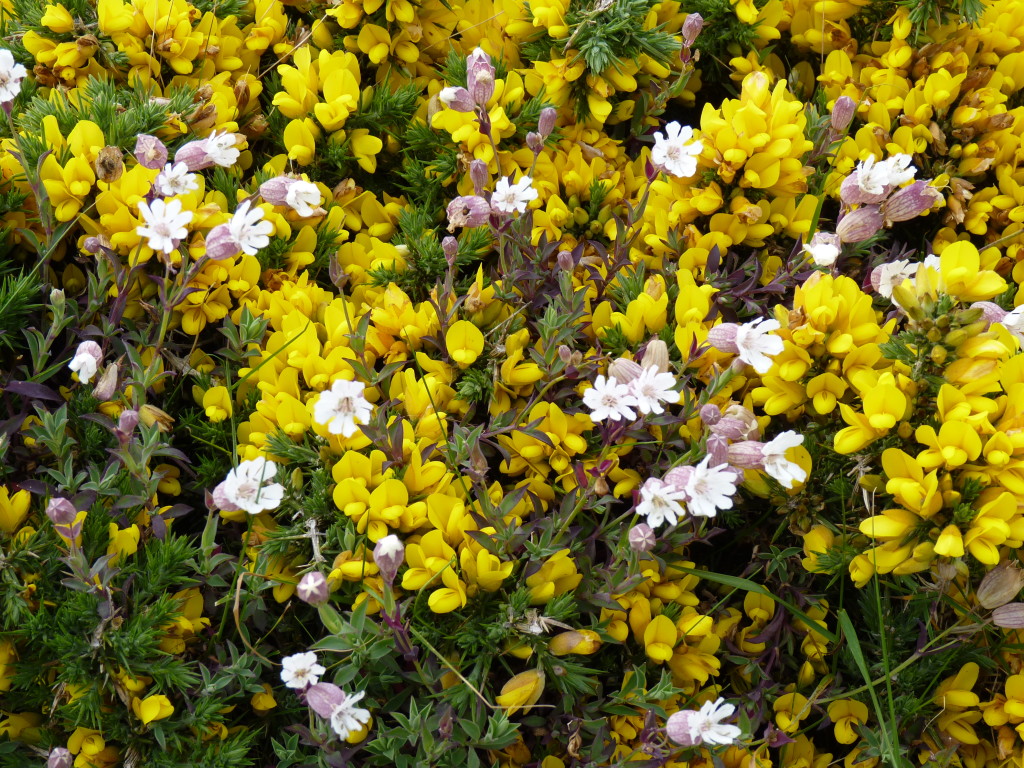 I tried, unsuccessfully, to take photos of the butterflies too.  Speckled wood  butterflies were in abundance but proved too fluttery for me to capture with my camera!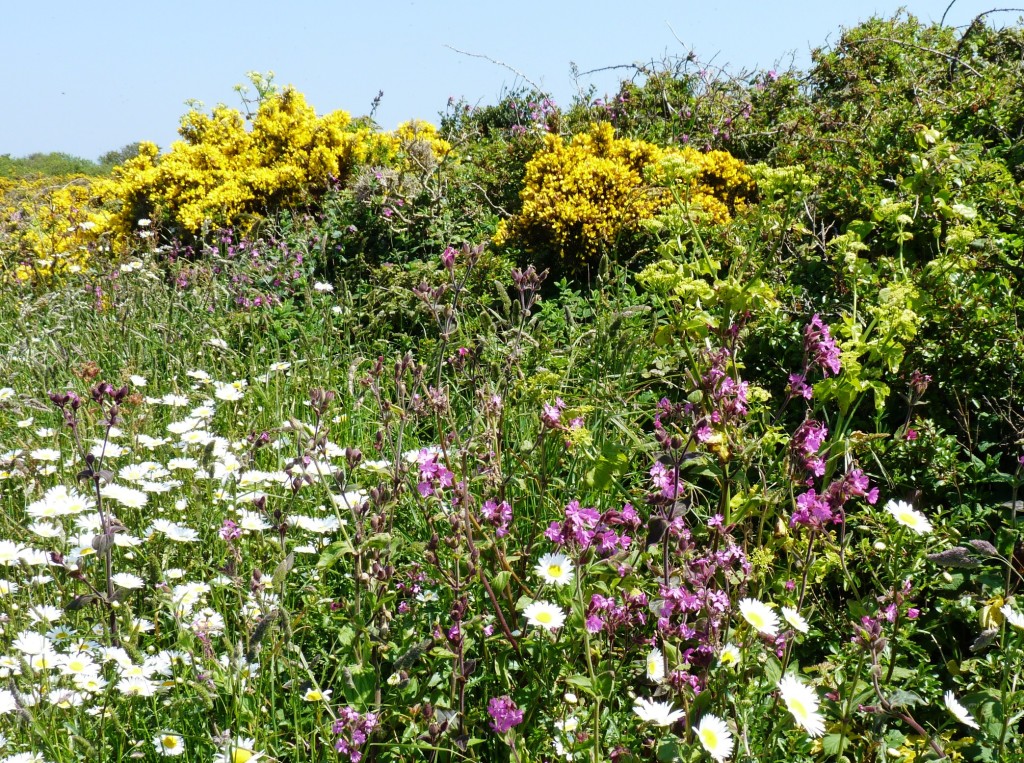 The verges alongside the roads are left to grow long in spring to benefit the insects and birds. So different to the sterilised roadsides at home!
You can read more about our family walks in Guernsey and our day trip to the beautiful island of Herm; they're a great opportunity to see many of these flowers.