I loved visiting the Yorkshire Dales last year. We stayed in the small market town of Hawes, which is a great base for a Yorkshire Dales holiday. There are several attractions in the town itself and there's plenty to see in the local area. Read on for our suggestions:
1. Wensleydale Creamery
By far the best known attraction in Hawes is the Wensleydale Creamery, home of Wensleydale cheese. The centre offers cheese making demonstrations, a small museum and viewing gallery, cafe and shops. The creamery has a lot to thank Wallace and Gromit for; the animated duo helped increase production at a time when sales were slowing. Nowadays the creamery sells a cheese named after them, I bet it's a popular choice for visitors.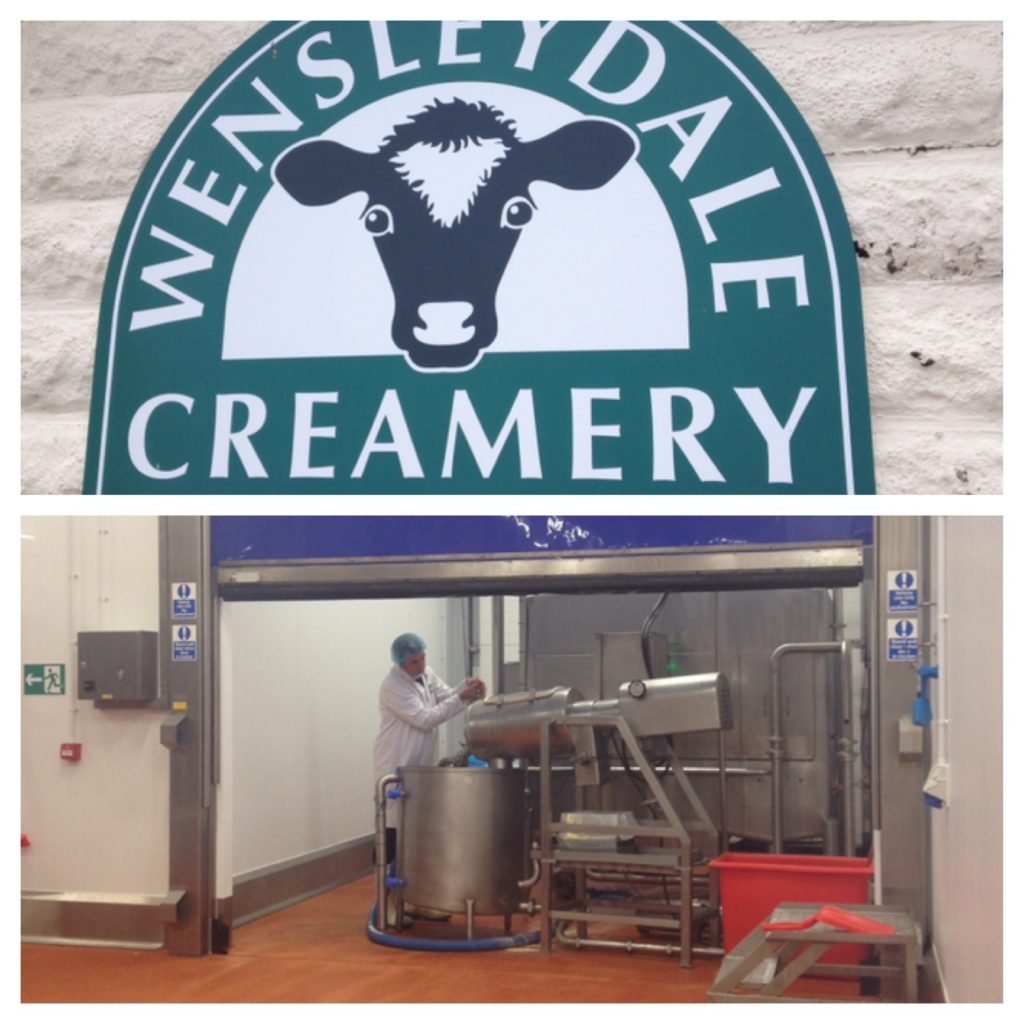 The best part, for most visitors, is the cheese shop. It's full of samples, even for those people who (dare I say this) don't like Wensleydale cheese.
You can visit the cheese shop for free; a family ticket (2 adults and 2 children) to the museum and cheese making area costs £7.50.
2. Hardraw Force waterfall
Hardraw Force is England's highest above ground single drop waterfall, with a plunge of 100 foot. It's a short easy walk to the waterfall through the grounds of the Green Dragon Inn. We visited during a dry spell; I'd imagine it's even more impressive after heavy rain.
The waterfall is open daily from 10am. A family ticket (2 adults, 2 children) costs £7.50.
3. Hawes Ropemakers (Outhwaites)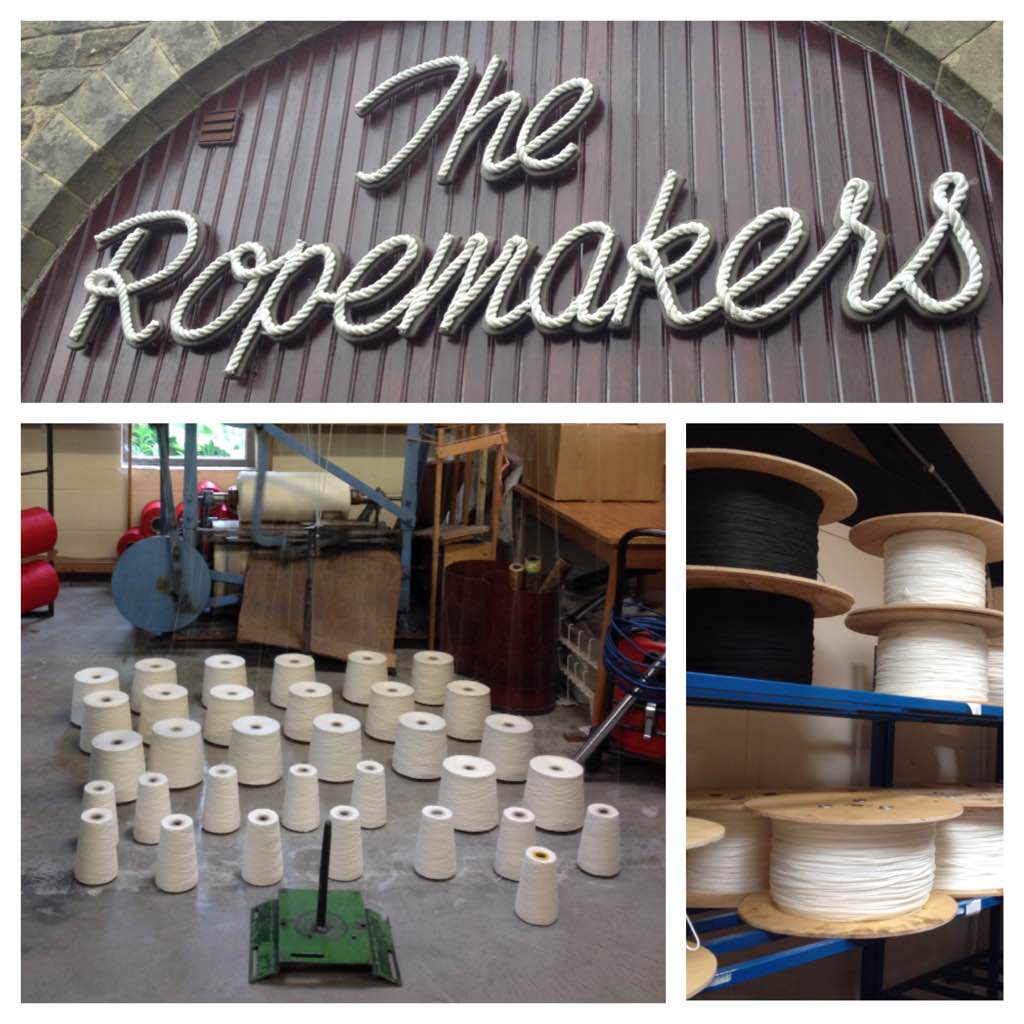 Located in the town this traditional ropemaker is worth popping into for 20 minutes or so. It's mesmerising standing in front of the machines watching rope being made. There are machines making braids of all thicknesses and lengths from church bell ropes to skipping ropes. And if you've got a dog, their leads are available to buy and very popular.
Entrance is free.
4. Sheepdog demonstration
Countryfile have resurrected "One man and his dog" over the last couple of years which may account for the popularity of this evening out.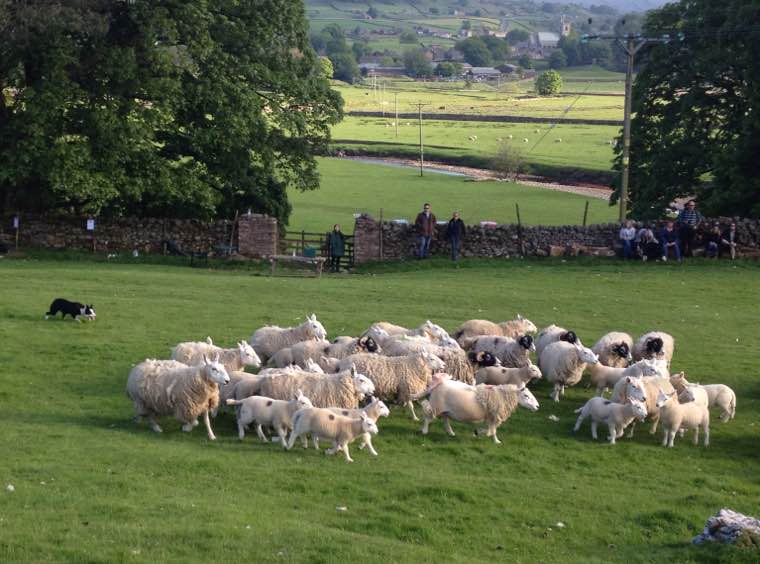 Run by a local farmer, Richard Fawcett holds weekly demonstrations in a field just outside Hawes throughout the summer season.
Visitors are introduced to the dogs and watch them working the sheep. They make it look easy even if the sheep don't always behave according to plan!
Check Richard's website for details of upcoming dates and times. Tickets cost £5 for adults, £1 for children.
5. Dales Countryside Museum
The Dales Countryside Museum is a small local museum focused on the Yorkshire Dales and its people. Housed in the old railway station you'll find exhibits ranging from Bronze Age spearheads to a Victorian smithy. Outside there are railway carriages with activities for younger children.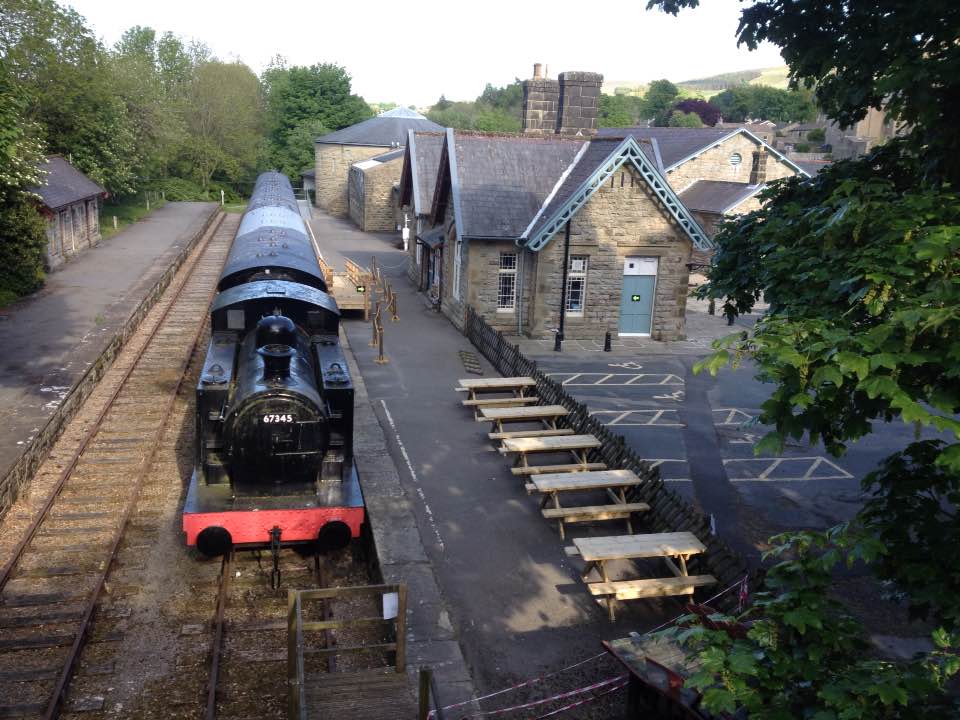 The Dales Countryside Museum is open daily except over the Christmas period and throughout January. Admission is £4.50 for adults, children are free.
6. Red squirrel spotting at Snaizeholme
First, an admission. We didn't see any red squirrels because we didn't actually make it to the squirrel viewpoint. Why? We made the mistake of randomly driving to the area shown on the Red Squirrel Trail map without arranging parking first. Don't make the same mistake as us. Call in to the tourist information at Hawes to arrange parking before you go! Alternatively you can book the on-demand bus service from the Dales Countryside Museum.
Once you've conquered the transport there's a 40 minute walk to the red squirrel viewing area where, hopefully you'll be able to spot one.
7. Drive up Buttertubs Pass
Buttertubs Pass links Swaledale with Wensleydale and has the rather dubious accolade of being Jeremy Clarkson's favourite road in the UK. I can understand why petrol heads might enjoy zooming around the twisty turns and bends but I decided on a more careful driving style.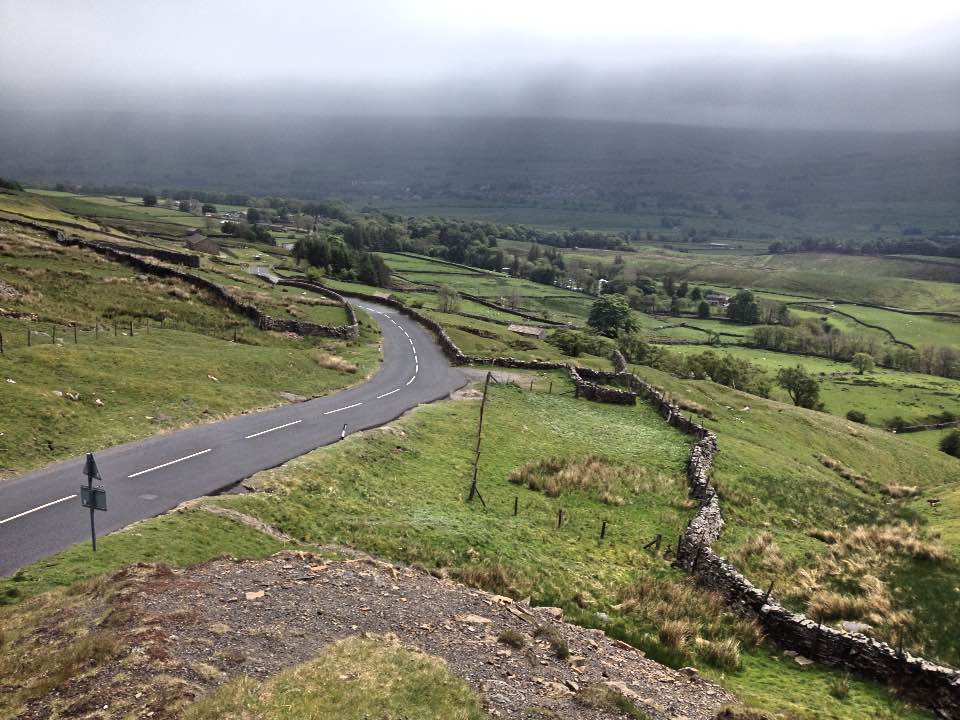 We drove up on a misty and murky day. About halfway along there's a small lay by to pull in and view the buttertubs; deep limestone potholes once used to store (you can probably guess) butter. Heading back towards Hawes the clouds cleared and we were treated to great views, and a very low flying helicopter!
8. Aysgill Force
We walked from Gayle Mill, along the beck to Aysgill Force. It's about a mile or so to reach the 40 foot waterfall. Well worth the effort, although be prepared for mud and slippy sections if visiting after rain.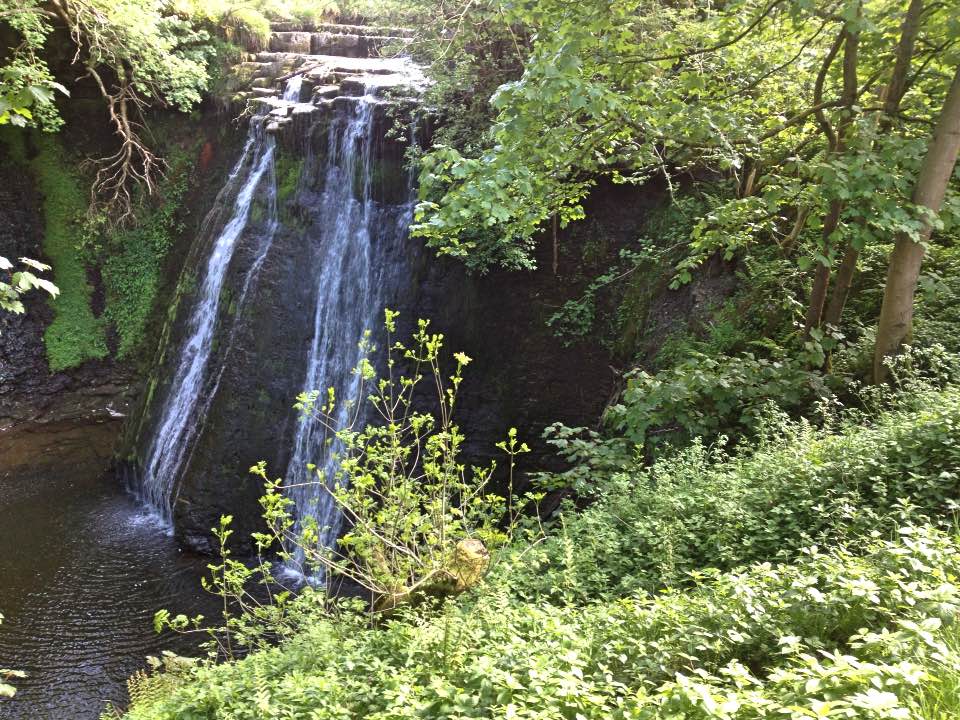 9. Gayle Mill
Gayle Mill is a restored 19th century sawmill with working machinery and water powered turbines.
The mill can only be visited on a guided tour but, if like us, you arrive at the wrong time you can always browse in the craft shop. Gayle Mill also offers heritage craft workshops with some great options such as making your own cartwheel (sadly rather pricey).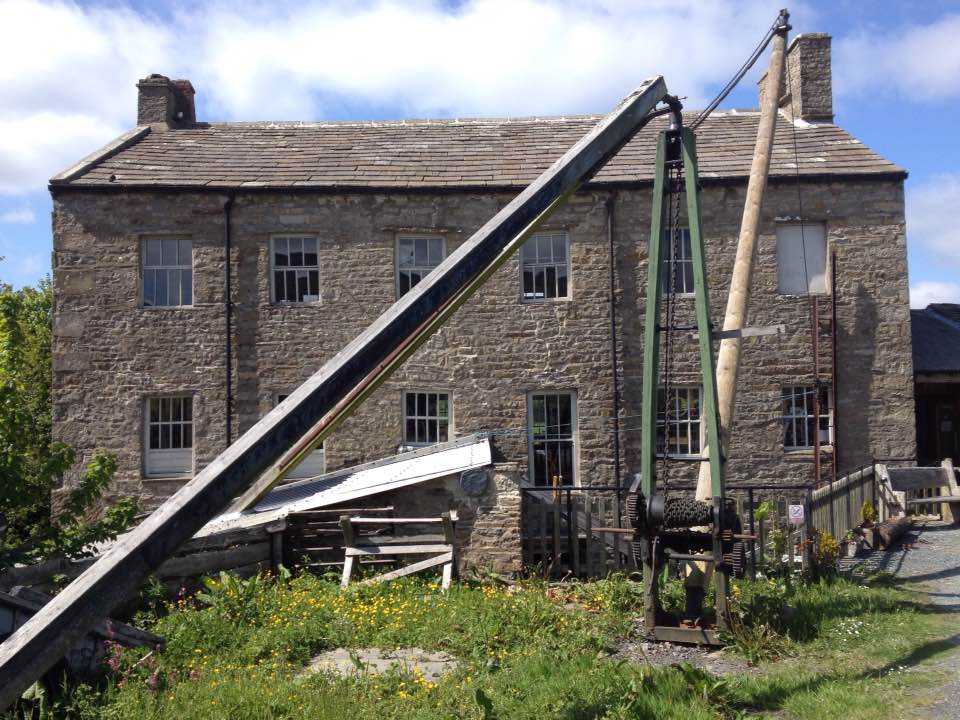 10. Explore the village
I've seen Hawes mentioned as a tourist honeypot but I think it manages to absorb visitors without harming the character of the town. It's easy to spend an hour or two browsing the shops and stopping at one of the cafes. Although if you visit on a Bank Holiday weekend be prepared for hordes of motorcyclists, all apparently visiting for fish and chips!
I hope you've enjoyed these suggestions. If you're looking for an active break in the Yorkshire Dales you might also enjoy reading about our Three Peaks walks and our trip down Gaping Gill pothole.