How many species of moth can you name? More than 2400 different species have been recorded in the UK but I could only identify a few without resorting to an ID book. Or at least, that was the case before we visited a Bug Blitz event at Neptune Wood, part of the Earth Trust estate, near Little Wittenham.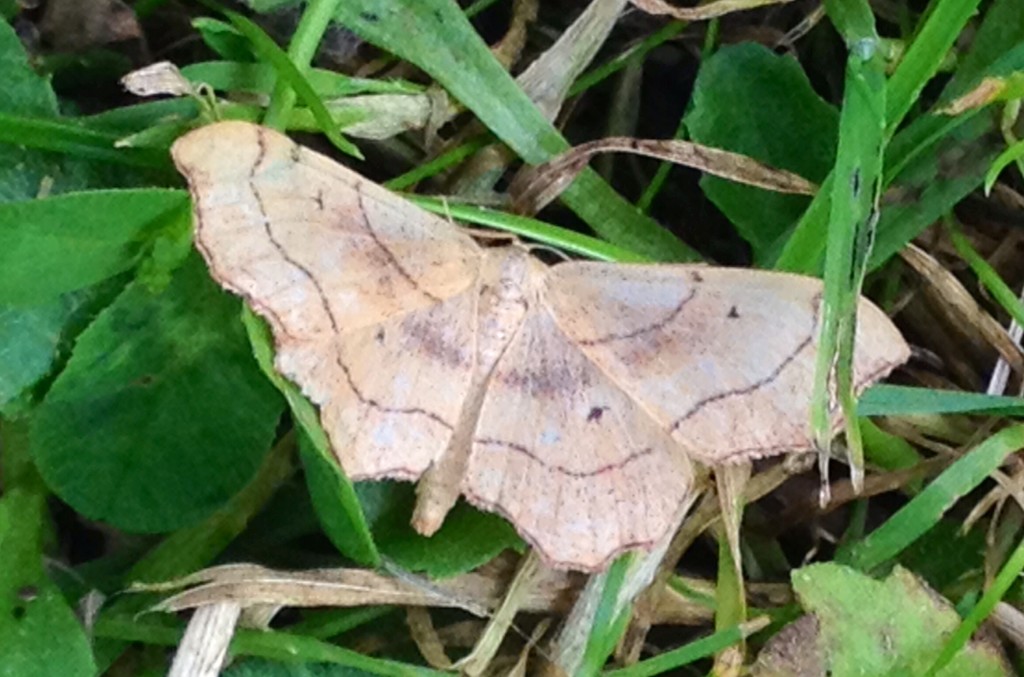 Bug Blitz was a 10 hour biological survey, open to everyone, which aimed to record as many invertebrate species as possible. We visited to take part in a 'Morning of moths' session.
The moths were captured in traps set the previous night in Neptune Wood, an area of mixed woodland planted to commemorate the 200th anniversary of the Battle of Trafalgar. The moths are attracted to the bright light of the trap, and are caught safely and humanely inside it. They are released again after studying.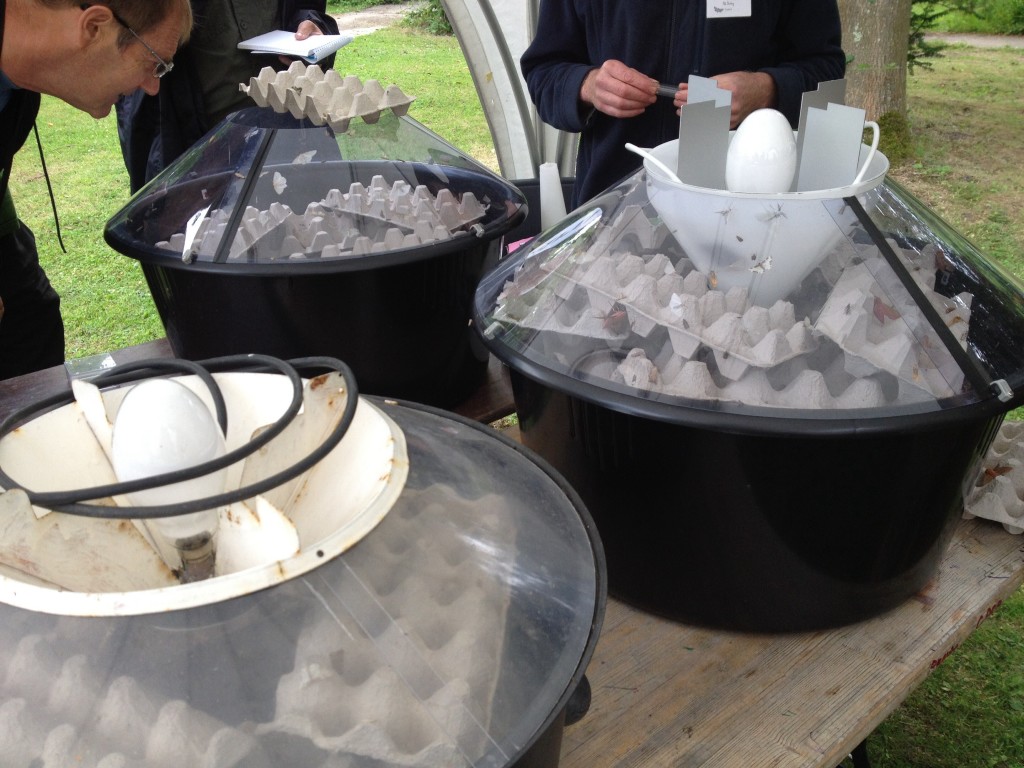 We were there bright and early, in fact so early that the stands were still being set up when we arrived at 8am. Strangely enough there weren't too many other visitors at that time on a Sunday morning!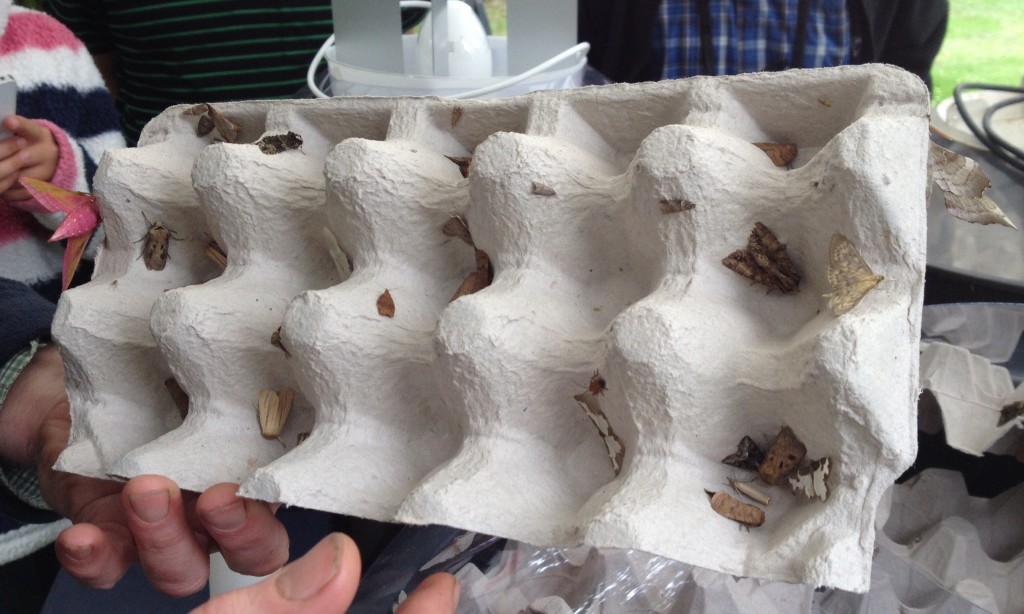 Our reason for arriving so early was to view the catch before the day heated up as this would unsettle the moths. We'd timed it well as the moth experts were just taking out the trays from the first trap. It was rather strange to see cardboard egg trays being used but their rough surface evidently gives moths a good grip to latch on to.
The experts estimated there were around 150 different moths in the first trap. I would not have had a clue about most of these so it was fantastic having such knowledgable people on hand to identify and tell us about the moths. It was amazing to see so many different species which are usually only active at night.
Although a few of the moths flew away when the trays were taken out most stayed in situ. Thus allowed us to see them up close and study for as long as we wished.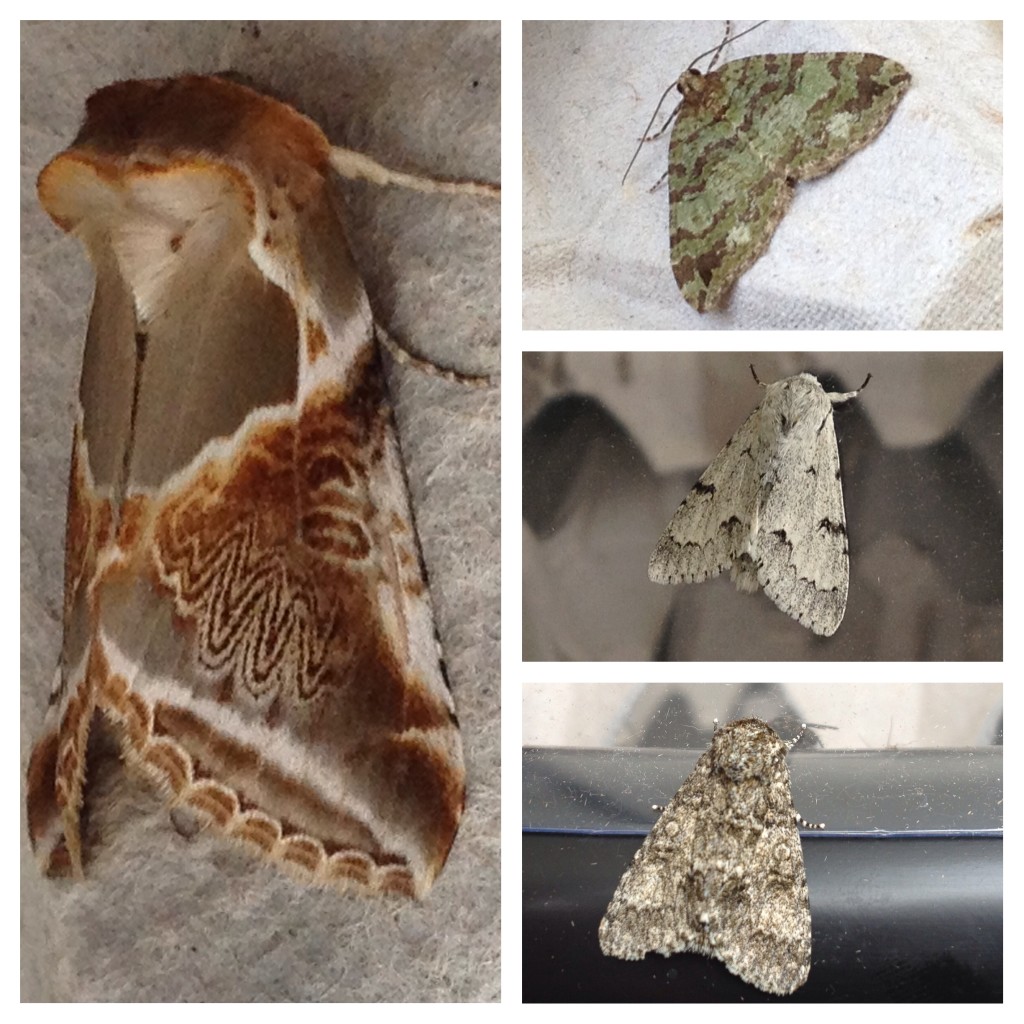 Being an amateur it was the large and colourful moths that excited me, particularly the hawk moths. These are relatively common locally so most of the experts were more interested in checking out the smaller species.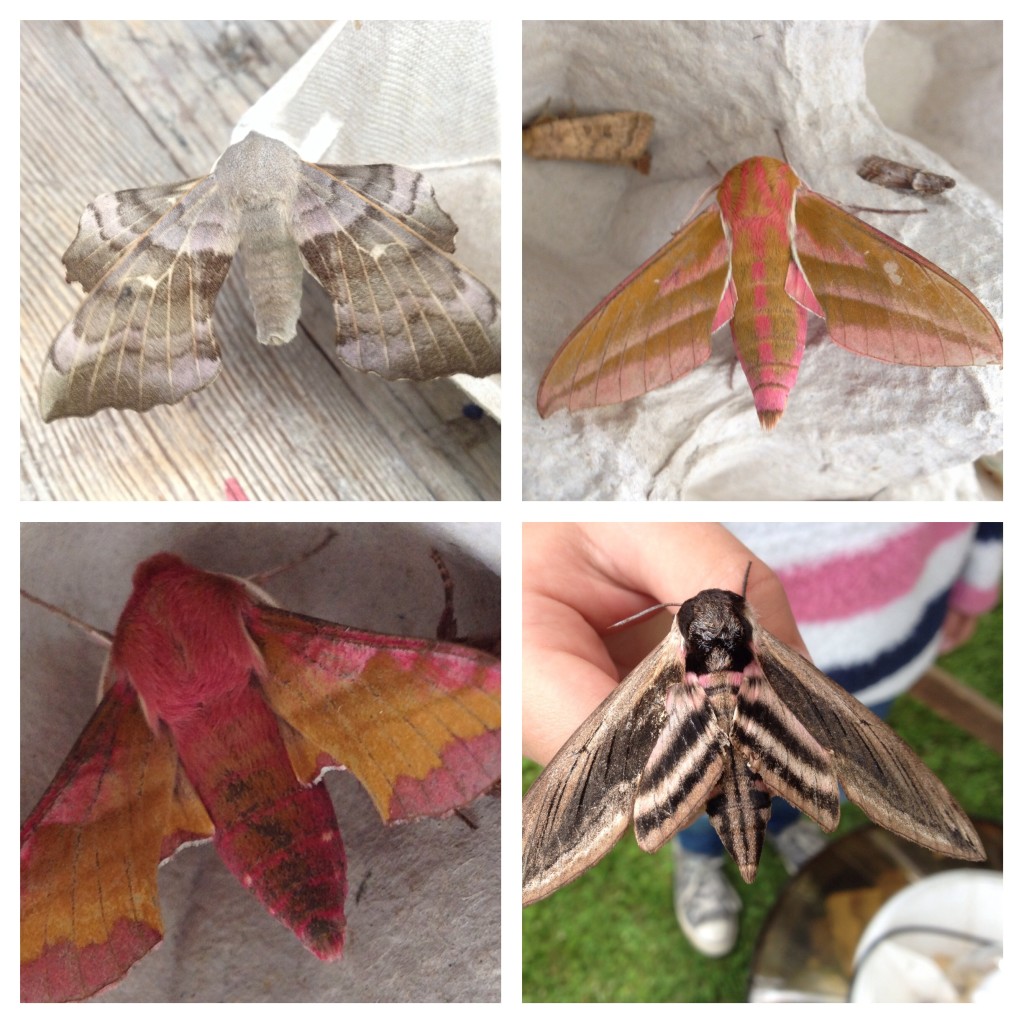 Whilst I could have stayed for hours the kids had wandered off by this point. Fortunately they found a stand where they could make clay animals so we now have a large variety drying out on our parcel shelf. We decided to head for home shortly afterwards; probably a good decision otherwise there wouldn't have been much clay left for the other visitors to use!
It was well worth the early morning start; we all learnt something new. If you ever get the opportunity to see the opening of a moth trap I can highly recommend it.
More info:
Most people know Earth Trust as the home of Wittenham Clumps, a hill in a rather flat part of Oxfordshire. However it also incorporates several areas of woodland, farmland (open for lambing days) and an arboretum. The nature reserve and Wittenham Clumps are open every day and are free to visit. Find out more here.
If you'd like to find out more about moths, check out this website. If you're looking for a book we use the 'Field Guide to the moths of Great Britain and Ireland'. It's expensive but well worth the money (the illustrator was at the moth event; surprised my other half didn't ask him to autograph his book).