A few weeks ago we stayed at Henry's campsite on the Lizard Peninsula in Cornwall. It's taken me a while to write up the review, but I think that just reflects the laid back and relaxed vibe of the site (for holidaymakers at least, the owners work hard).
I'm a Trip Advisor junkie and like to check out places before we visit so as usual I read up in advance of our trip. The word most often used to describe Henry's campsite in the reviews was 'quirky'. Now that we've visited I agree it is definitely the best description of the site.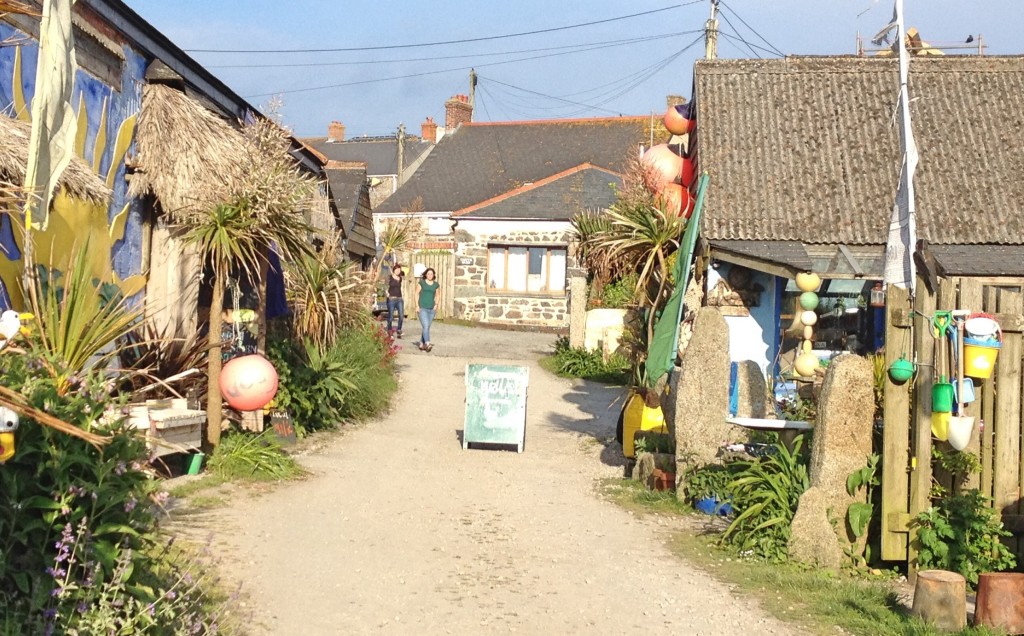 The campsite is located on the edge of Lizard village in Cornwall. The village isn't much to write home about but it was handy to have the local amenities, including an excellent fish and chip shop just a short walk away. However the Lizard peninsula is a fantastic part of the country to visit and there's lots to do in the area, including some great coastal walks straight from the campsite.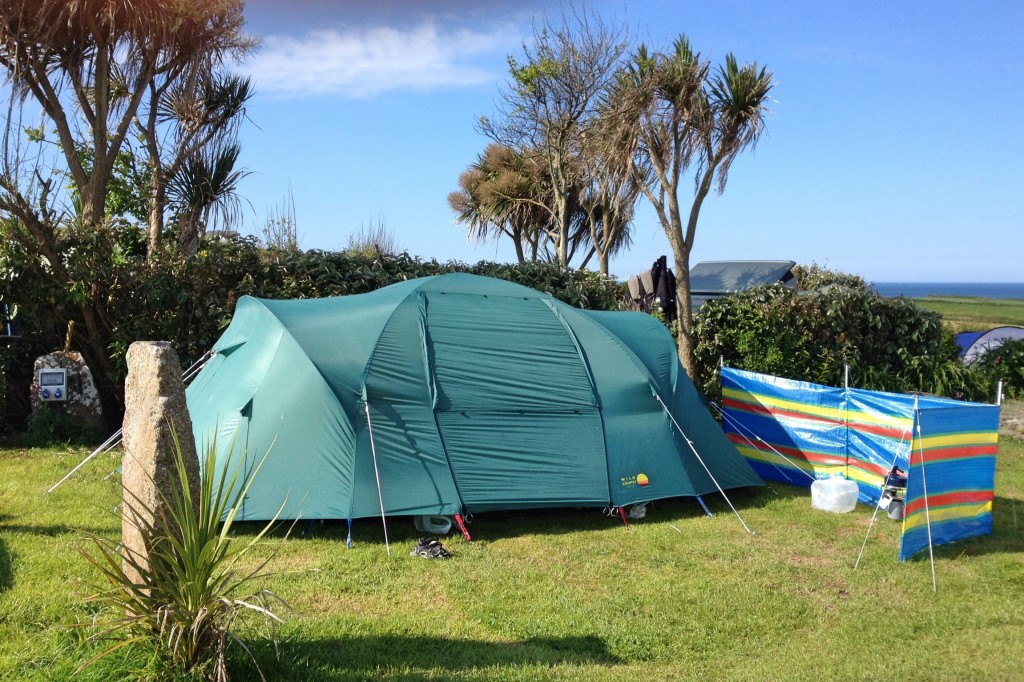 Our pitch was great. Located on a small flat terrace it was surrounded by shrubs which offered some privacy. The campsite is full of these type of pitches; hidden amongst sub-tropical plants with flowers spouting out of walls. We had a view of the sea from our pitch and were treated to a couple of great sunsets.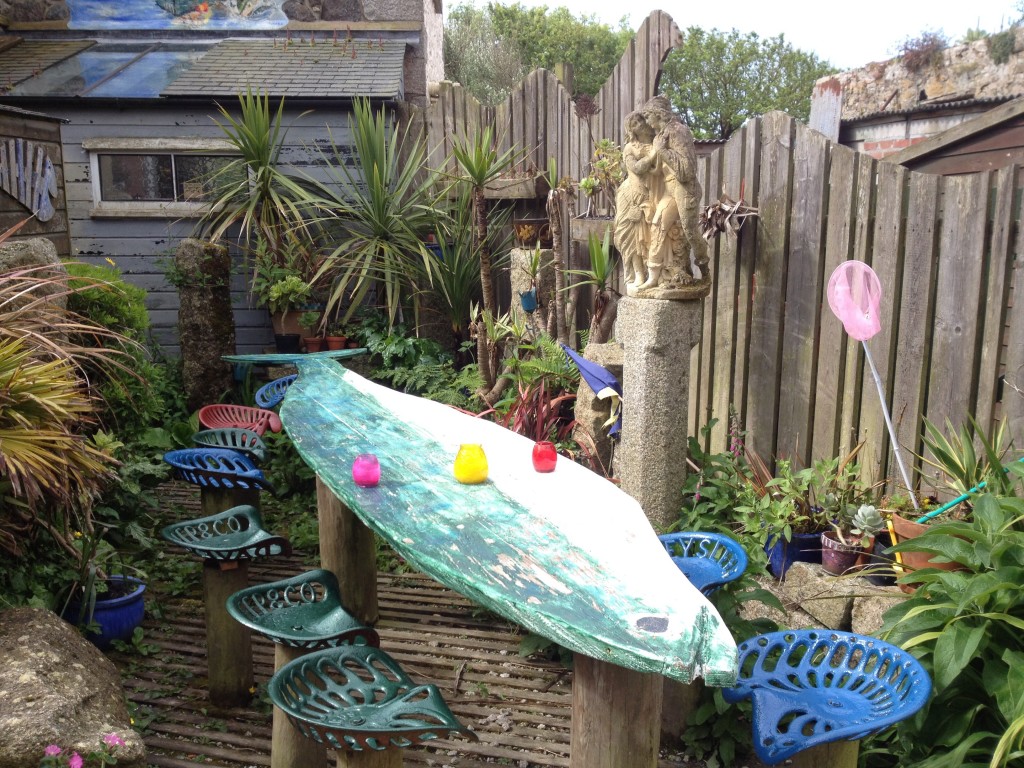 There's lots of artistic touches around the site. I particularly liked the wooden seagulls and the bench and seats. There are sculptures hidden in little nooks and crannies and murals on the toilet buildings. There's lots of recycling in evidence, many items appear to be made from something else.
Free wi-fi is available near the reception and shop area but I felt a little guilty using it; it's definitely the kind of site where you should abandon all technology.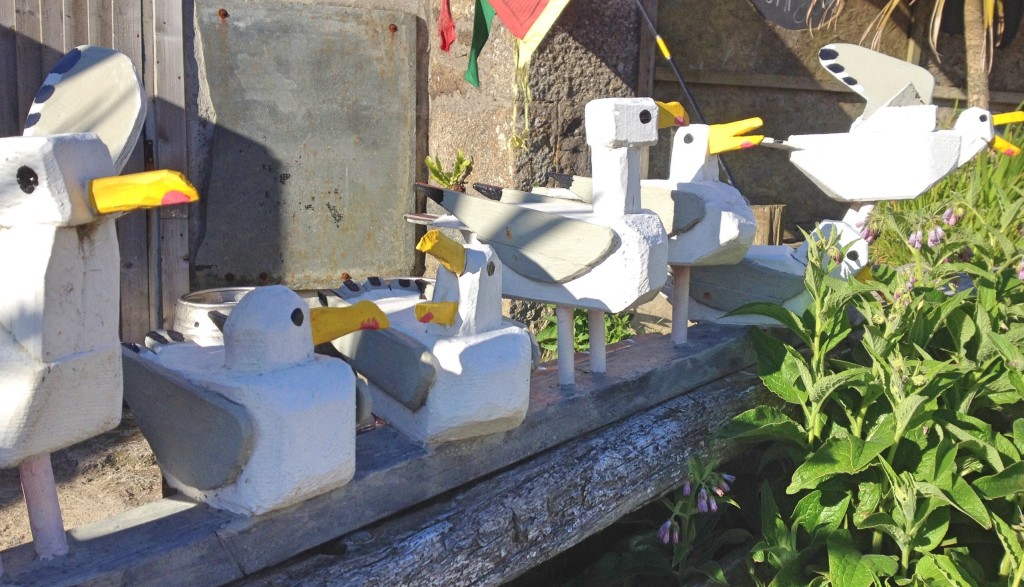 The campsite shop was legendary. Whilst it was only small it was one of the best stocked camp shops I've ever come across and it always seemed to be open. Even better, you could buy items individually. One marshmallow toasting stick for 4p, a peg for 10p, a slice of bacon for 40p or a single egg for 25p. Jugs of Rosie's cider appeared to be rather popular in the evenings!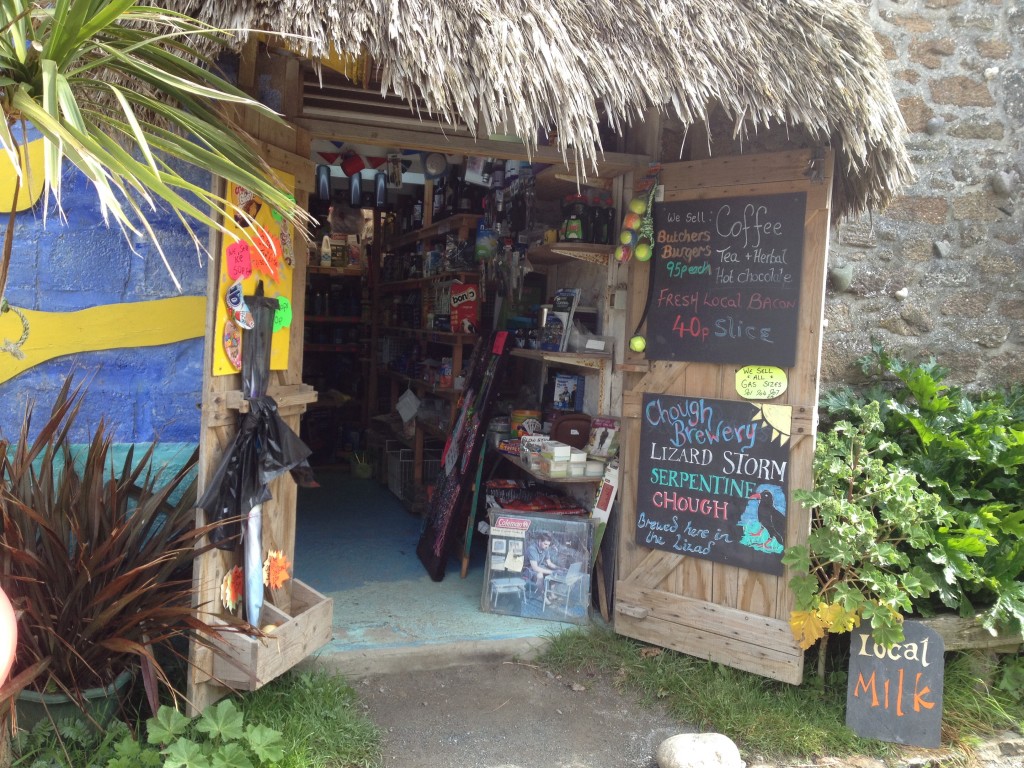 The campsite has plenty of animals. Newly hatched ducklings and chicks were in kept in cages up by the shop area, whilst the older ones just wandered around the site. There was a lovely affectionate dog too.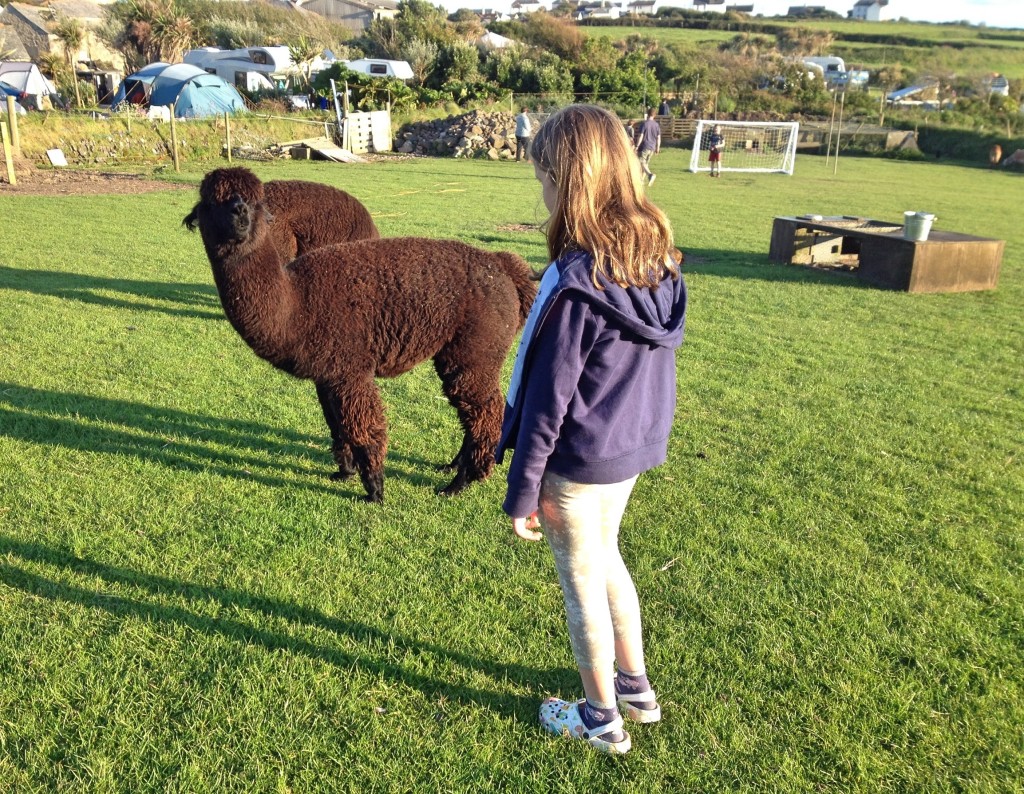 The football field is shared with the alpacas which is a little unfortunate as it meant you couldn't just send the kids off for a football game; they had to be supervised by adults whilst in the field. It was also home to a couple of Houdini goats who managed to unhook the latch on the gate several times during our stay.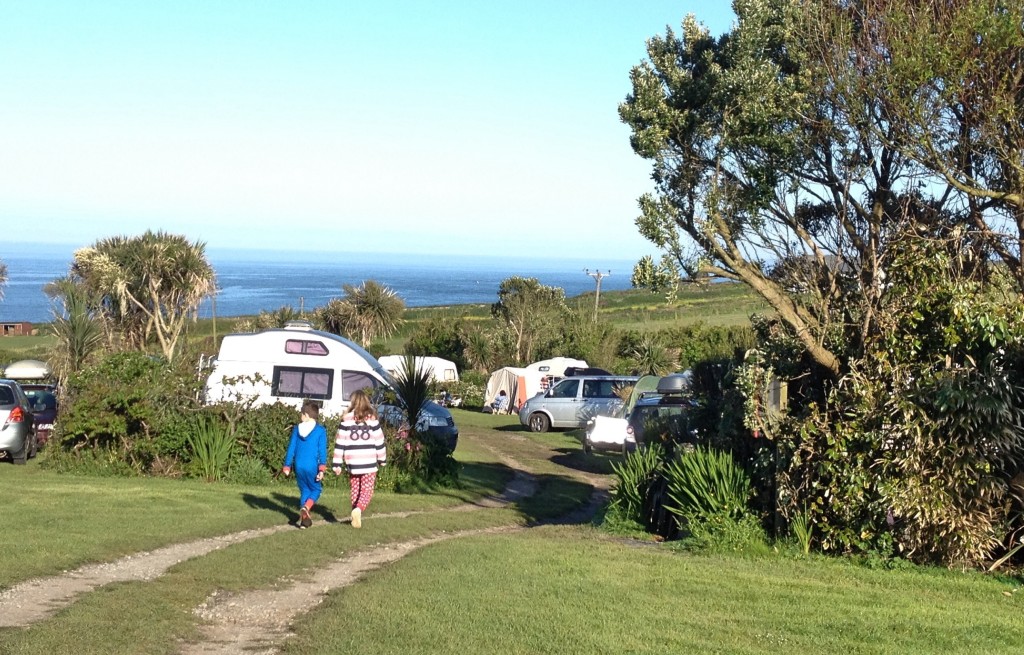 There is a relaxed festival feel to the campsite. During the season they have live music at the fire pit a couple of times a week. It's undercover which is great if the weather is dodgy. Alternatively you can hire a brazier and light your own camp fire.
The toilets and showers are split across 3 buildings; a couple of them were shack like but they were always clean. The only negative was that they were unisex toilets and showers. Call me a prude but I don't want to share bathrooms with the opposite sex. If a lady is hogging a washbasin you can jump in to wash your hands quickly, but when it's a man having a very long wet shave it's a bit more tricky!
Despite the toilets it's a great campsite and, whilst it's not for everyone, I'd happily recommend it to friends who would appreciate its quirky side.
More info:
We paid £31 per night for our tent, 2 adults and 2 children. One minor gripe was having to pay an additional 20p for a 2 minute shower. I'd prefer the cost of showers to be included, so much easier than scrabbling around for 20p pieces.
Further details available on Henry's campsite website.