The call of a cream tea was proving hard to resist last weekend. Of course, it's easier to justify the eating of fat and sugar if you've had a workout beforehand. I'm hoping our gentle stroll up Faringdon Folly was sufficient exercise for our subsequent indulgence.
Sitting atop Folly (Faringdon) Hill the tower has views across five counties. The hill itself had an interesting history way before the folly was built. It has housed several forts and castles, including one for local man King Alfred the Great. Cromwell's men were stationed on the hill during the Civil War and bombarded Faringdon which was on the front line. Unsurprisingly, skeletons were found on site when the tower was being built; if only hills could talk!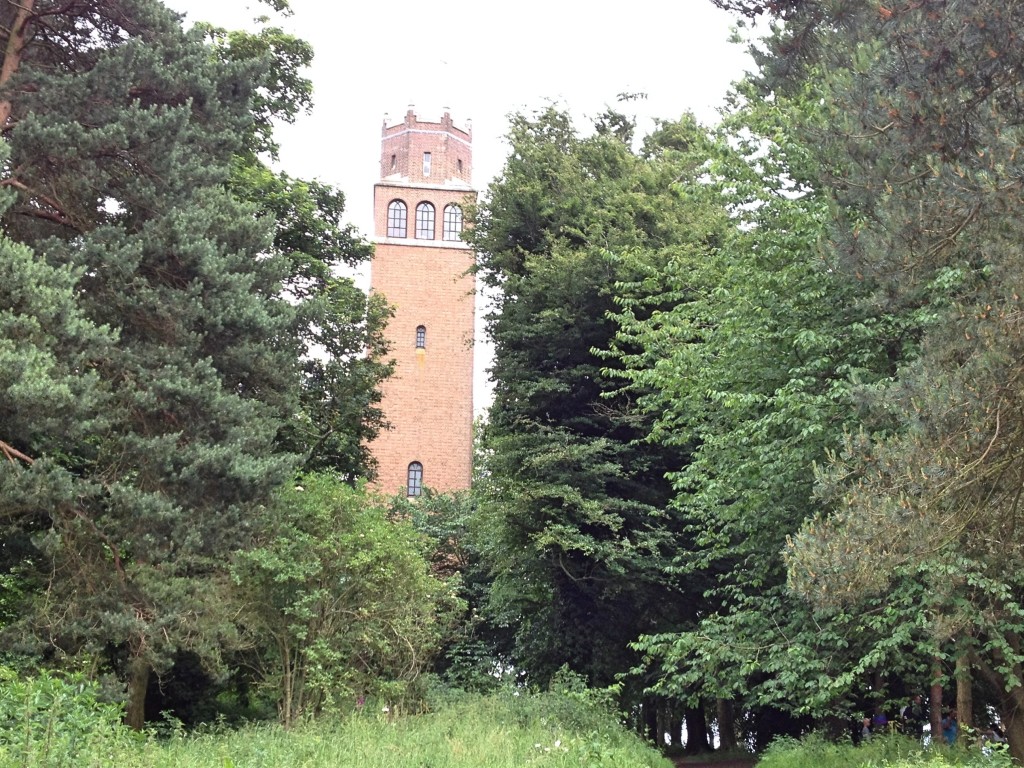 Faringdon Folly
The folly, possibly the last one to be built in England, was commissioned by Lord Berners to tease his neighbours. In addition to being wealthy and eccentric he was an accomplished writer, composer and painter. Back in the 1920s and 1930s he was famous for his flamboyant parties at nearby Faringdon House. With house guests such as Aldous Huxley, Salvador Dali, HG Wells and the Mitford sisters can you even begin to imagine them?
Some of his wild ideas would certainly be frowned upon today. These include colouring his doves the different colours of the rainbow and having a horse as a tea companion!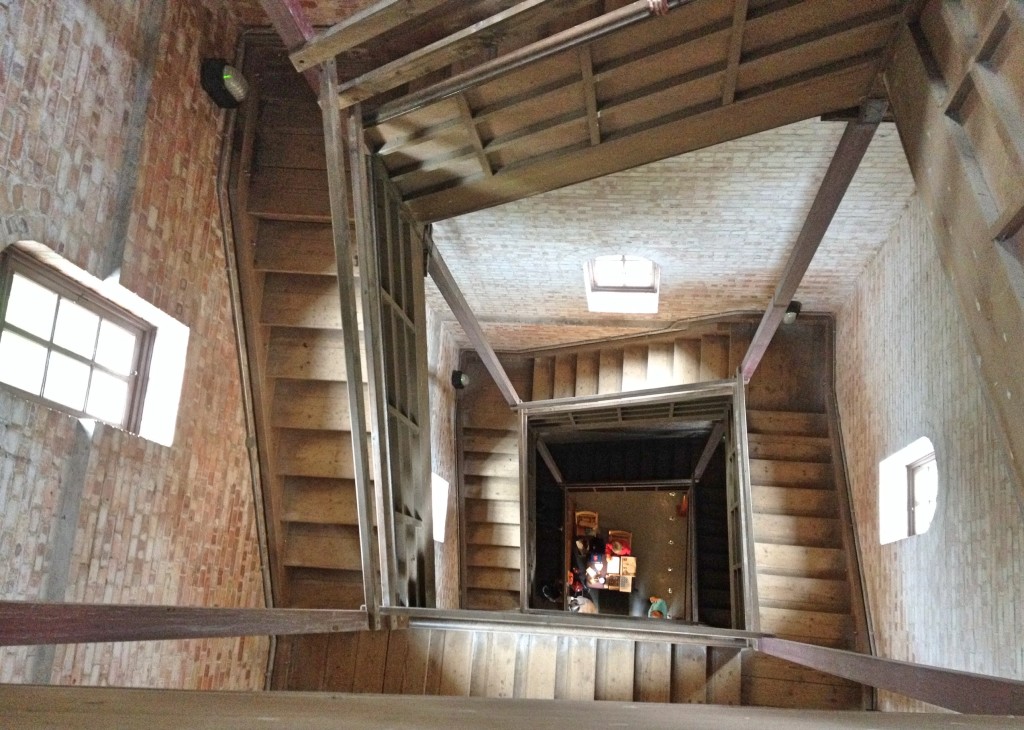 The folly has limited opening hours so always check before making a special visit. We'd timed it right and were able to climb the 154 wooden steps which take you 100ft up the tower. There's a small souvenir shop and information boards just before you reach the top; the last part is up a small ladder which might be a bit tricky for small children.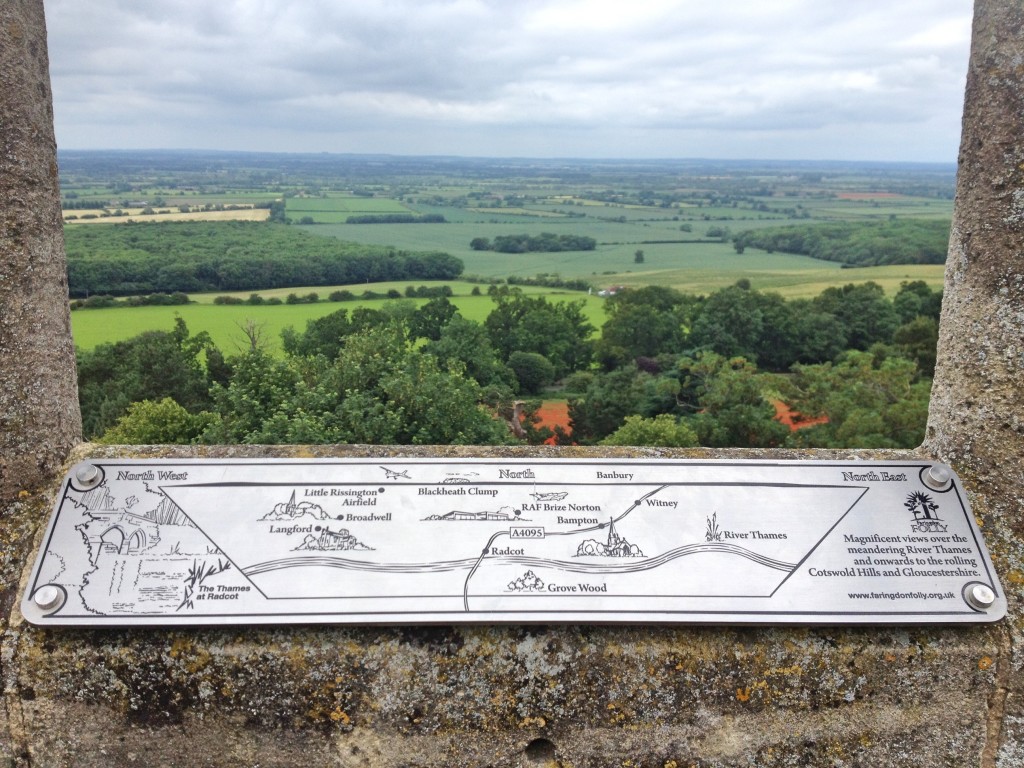 Once up top you can see for miles in all directions. The plaques help you identify places; we could easily spot Didcot Power station which is around 20 miles away.
The surrounding woodland mostly consists of Scots Pine although deciduous trees have been planted recently to increase biodiversity. It's always open, even when the folly is closed. Keep an eye out for sculptures in amongst the trees, including 20 blackbirds (although I thought they were crows, whoops). This area is great for a picnic and makes it into my top 15 picnic sites in Oxfordshire post.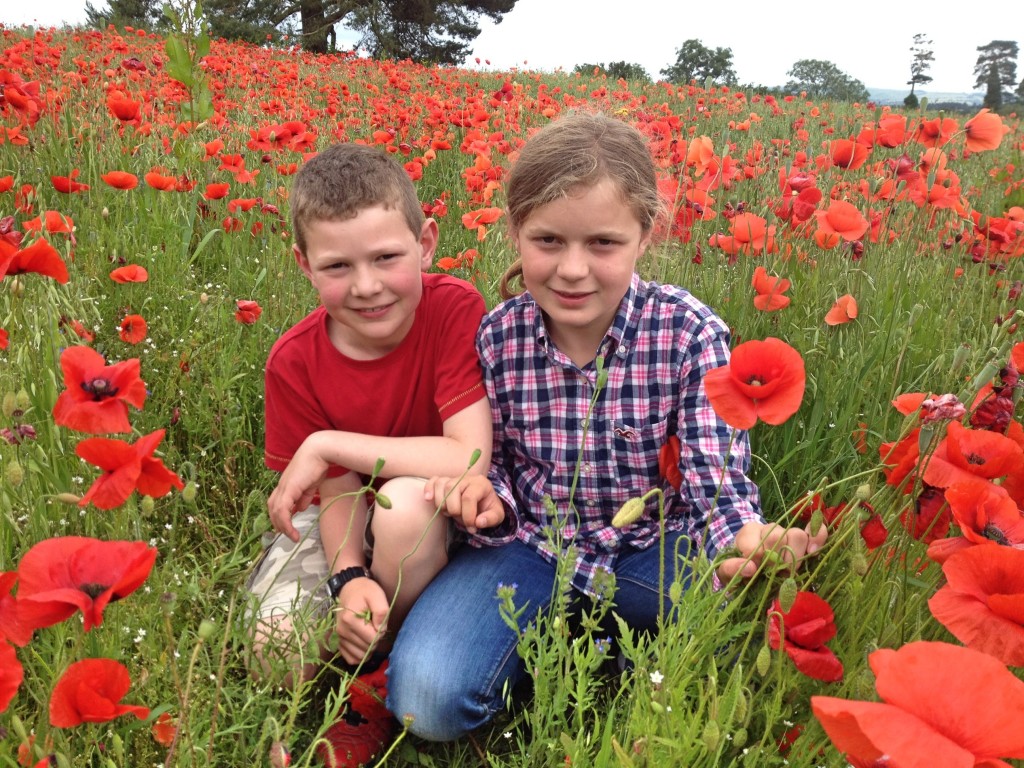 Early summer is an excellent time to visit the folly as the nearby fields are covered in bright red poppies. We visited on a gloomy day so they did a good job brightening up the photos.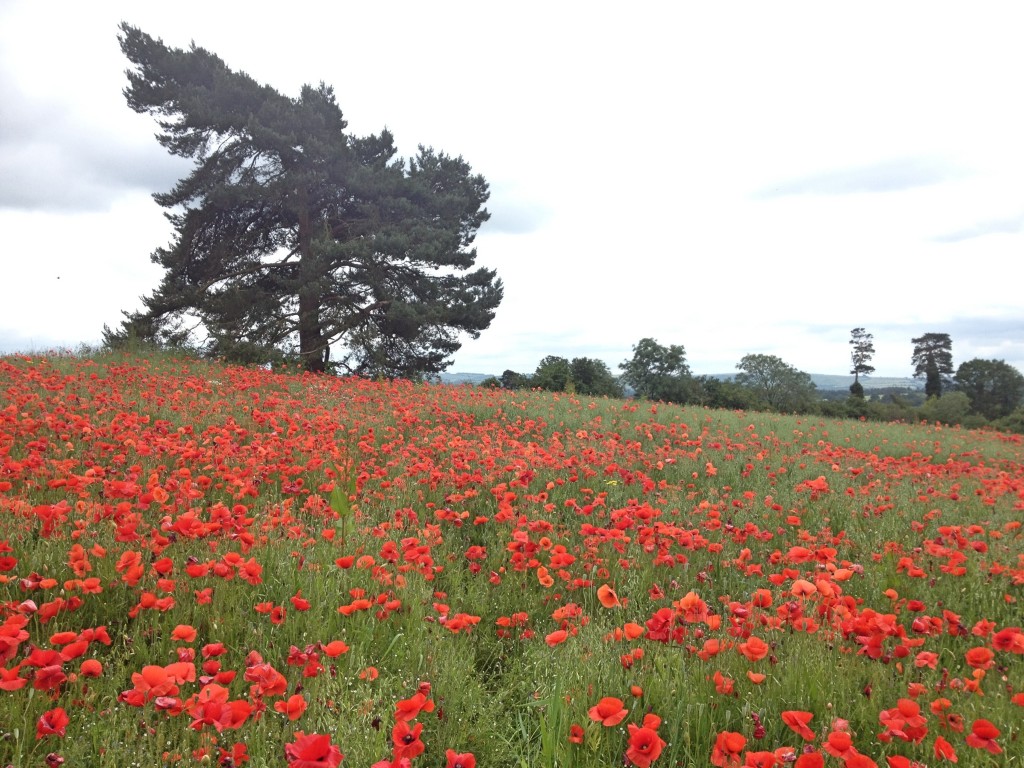 Britchcombe Farm cream tea
*Update: the farm has been sold and the tea room and campsite have sadly closed down*
Once we'd finished at the folly we made our first pilgrimage of the year to the nearby Teapot Cafe at Britchcombe Farm. This also happens to be our local campsite; the one we head to when we fancy a quick night away from home. It's next to the Ridgeway and White Horse Hill at Uffington so gets plenty of visits from walkers and campers.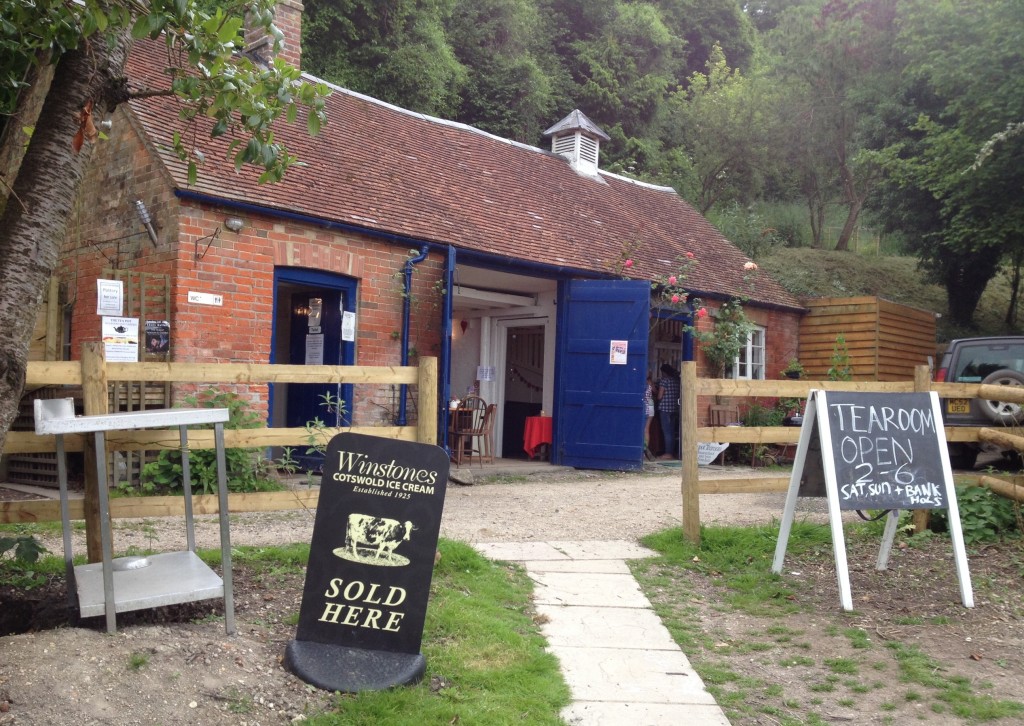 We've been coming here for years. Even if we're not camping it feels like we're on holiday so it's a good reason to indulge in a cream tea. It's a simple cafe with a straightforward menu, housed in a small barn in the farm garden. There are a few indoor tables but we always sit outside.
It's changed a little since we were here last, with new signs, longer opening hours and a slightly larger selection of cakes. However we ate what we always do; warm scones, homemade jam and cream. Yum yum, exactly what weekends were made for!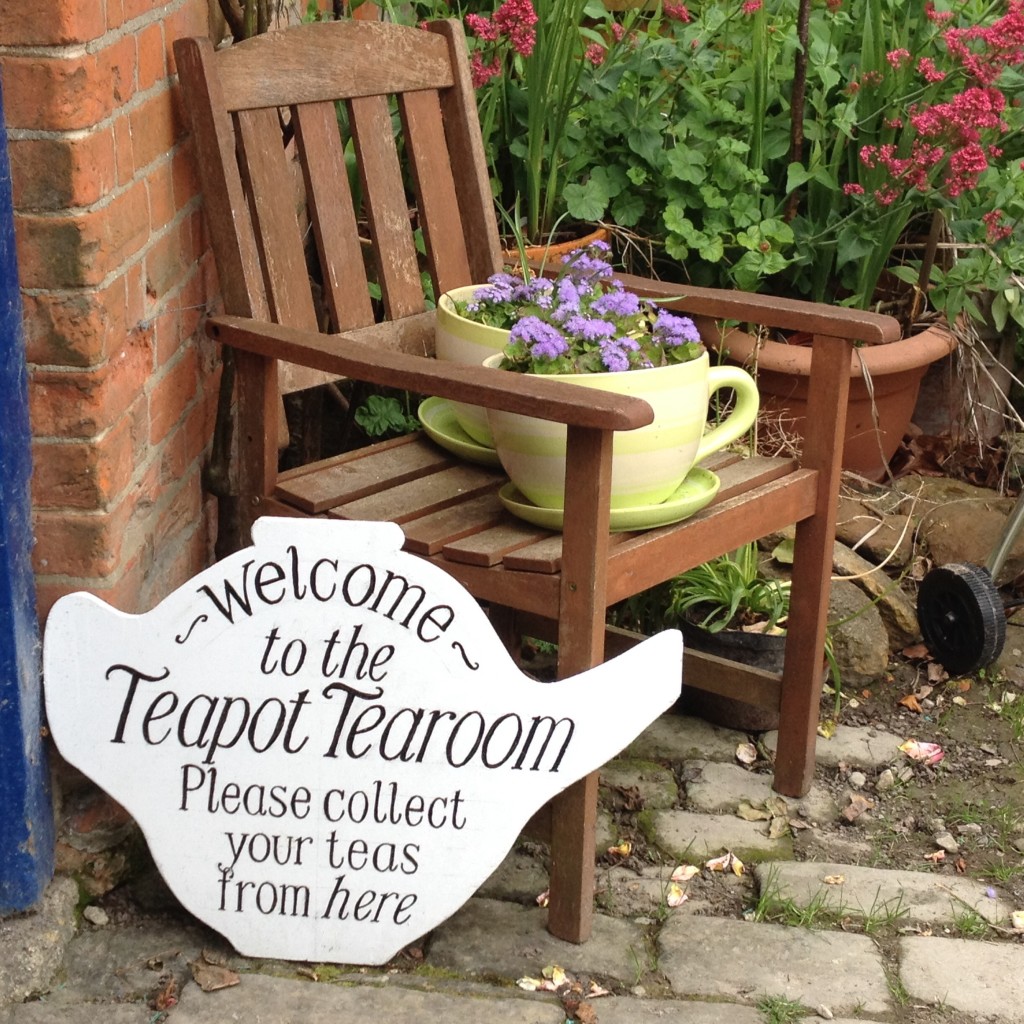 More info:
Faringdon Folly is open 11am-5pm on the first and third Sunday between April and October. Adult entrance is £2, children 11-16 are 50p and children under 11 are free.