Weston-super-Mare may not be the most fashionable or upmarket of resorts but whenever we visit we have a great day out. This time we did something a little different. The kids are too old for donkey rides and building sandcastles (sob) so we explored Uphill, a village on the outskirts of Weston-super-Mare.
We walked south along Weston's promenade, passing Funland, an outdoor theme park, which has replaced Banksy's Dismaland. After a short beach stretch we turned inland just before the golf course. This road took us almost directly to Uphill, only 20 minutes or so walking but a world away from Weston.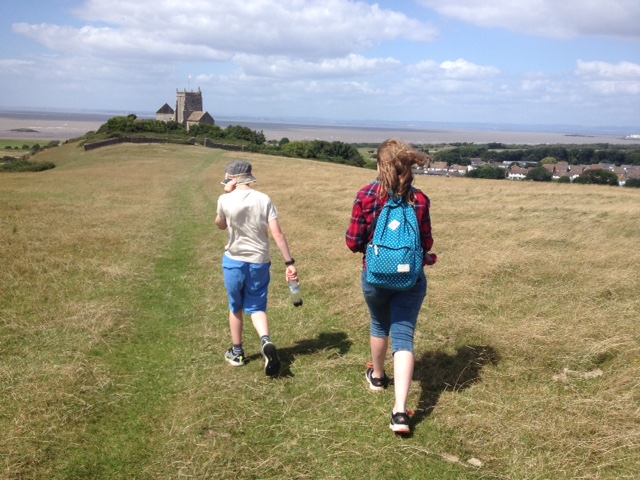 Arriving in Uphill we passed the sweetly named Donkey Field. In years gone by this has been used as a retirement field for a local donkey and as pasture for the Weston beach donkeys. We didn't see any donkeys but a few Dexter cattle were grazing in one corner. Despite their horns the kids thought these miniature cattle were very cute.
Uphill Hill Local Nature Reserve
We were aiming for Uphill Hill Nature Reserve. However I somehow managed to walk past the main entrance and arrive at the boatyard instead. Conveniently home to the only cafe in the village so we stopped for a drink and bite to eat.
Suitably refreshed we followed the sign past the boats to Uphill Hill Nature Reserve. As befits its name, the reserve is primarily a hill; its limestone grassland covered in flowers each spring. An old windmill tower and partially ruined church top the hill.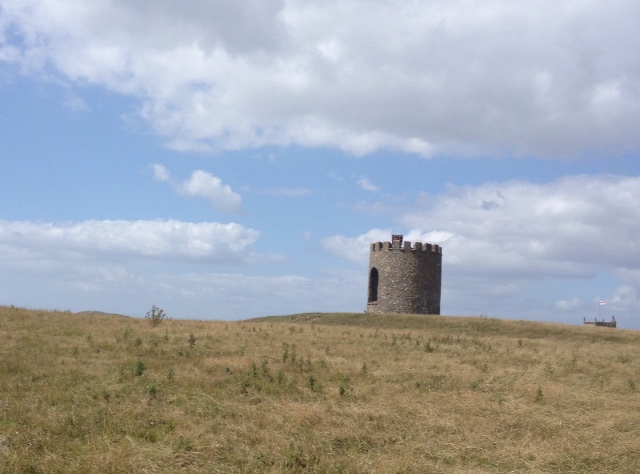 There are fantastic views from Windmill Tower; Brean Down and Weston Bay in one direction, inland Somerset the other. I didn't realise at the time but it's possible to climb the tower for even better views. Although the kids were keen to avoid the cattle grazing near its entrance.
The Old Church of St Nicholas stands on top of the hill. This Norman building dates from around 1080AD and consists of a tower, chancel and roofless nave. Nowadays it is cared for by the Churches Conservation Trust and although not complete seems to be in pretty good condition given its exposed aspect.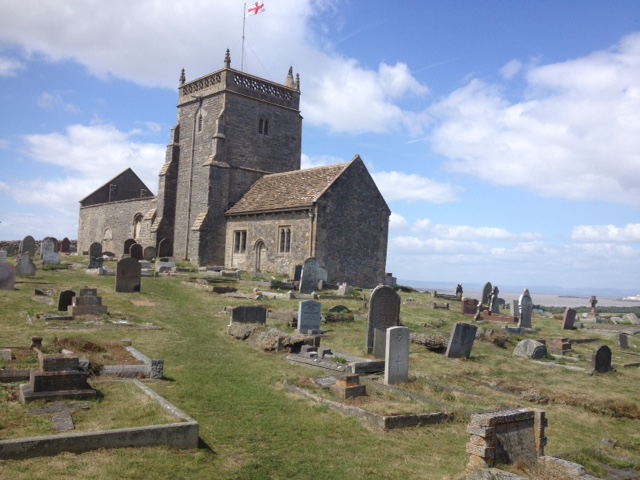 From the church we walked down the steep hill back into the village and turned left towards the coast. I didn't have a map so we simply followed the path alongside the River Axe, as it flows out into Weston Bay.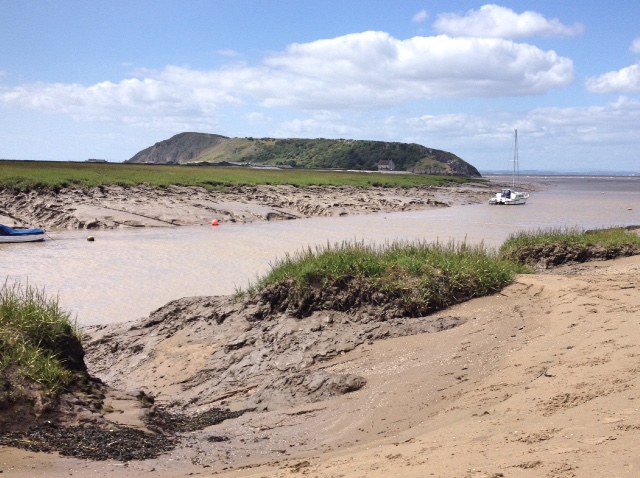 The view out to Brean Down was tantalising; however it's not possible to access from Uphill. Despite various warning signs we still saw several people on the horizon paddling at the water's edge. We've watched a rescue from the mud further down on Weston beach, why ignore the signs?
Uphill beach
Uphill beach was very windy, which I guess explains its popularity for beach wind sports. We watched a man zooming up and down in a land yacht (I think, but I'm no expert). Wow, did he go fast.
Despite the wind we couldn't resist a drink on top of the double decker cafe bus that's parked on the beach. We had to hold on tight to our cups and try to ignore the sand blowing into our eyes and hair!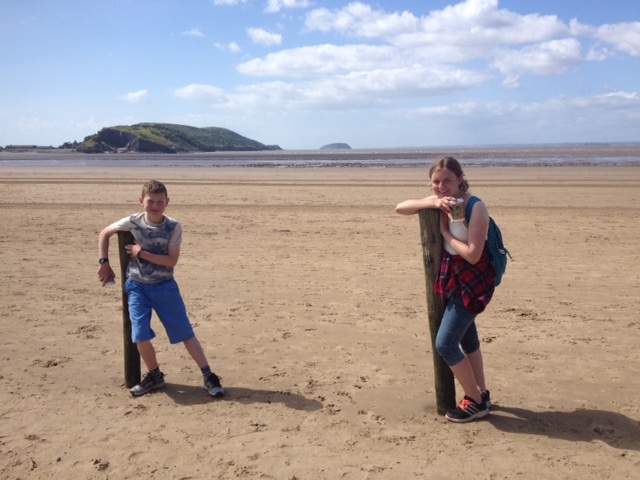 It was a sunny day but this end of the beach was almost deserted. That is until we reached the beach car park. From that point on the crowds walking into Weston thickened, until there was hardly room to move on the pavement.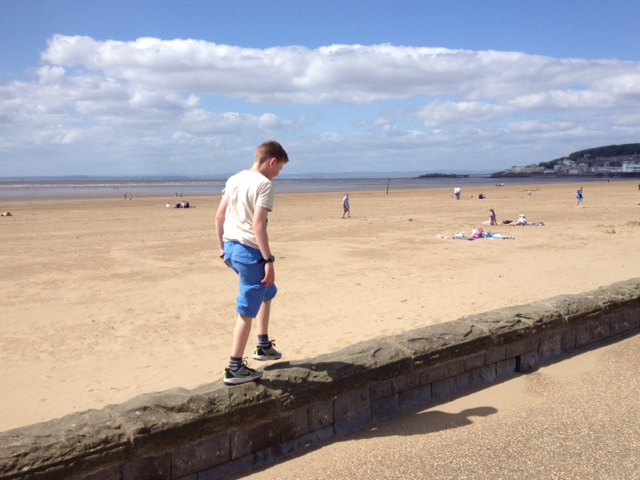 We walked past the sand sculptures which we've visited previously. No time to visit this year! However there's no way we'd escape Weston-super-Mare without a trip along the pier to feed 2p pieces into the arcade machines. Family tradition also dictates stopping for ice-cream at PJ's Ice Cream Parlour on the seafront. Highly recommended.
We all agreed that this year's trip had made a great change from our usual day out. Next time we'll walk north to Sands Bay, returning via the Pier of course!
More info: