I've become obsessed with orchids lately. In May we visited the orchid slope at Hartslock nature reserve to see rare monkey orchids. Last weekend we headed to Warburg nature reserve, one of BBOWT's flagship reserves near Henley-on-Thames.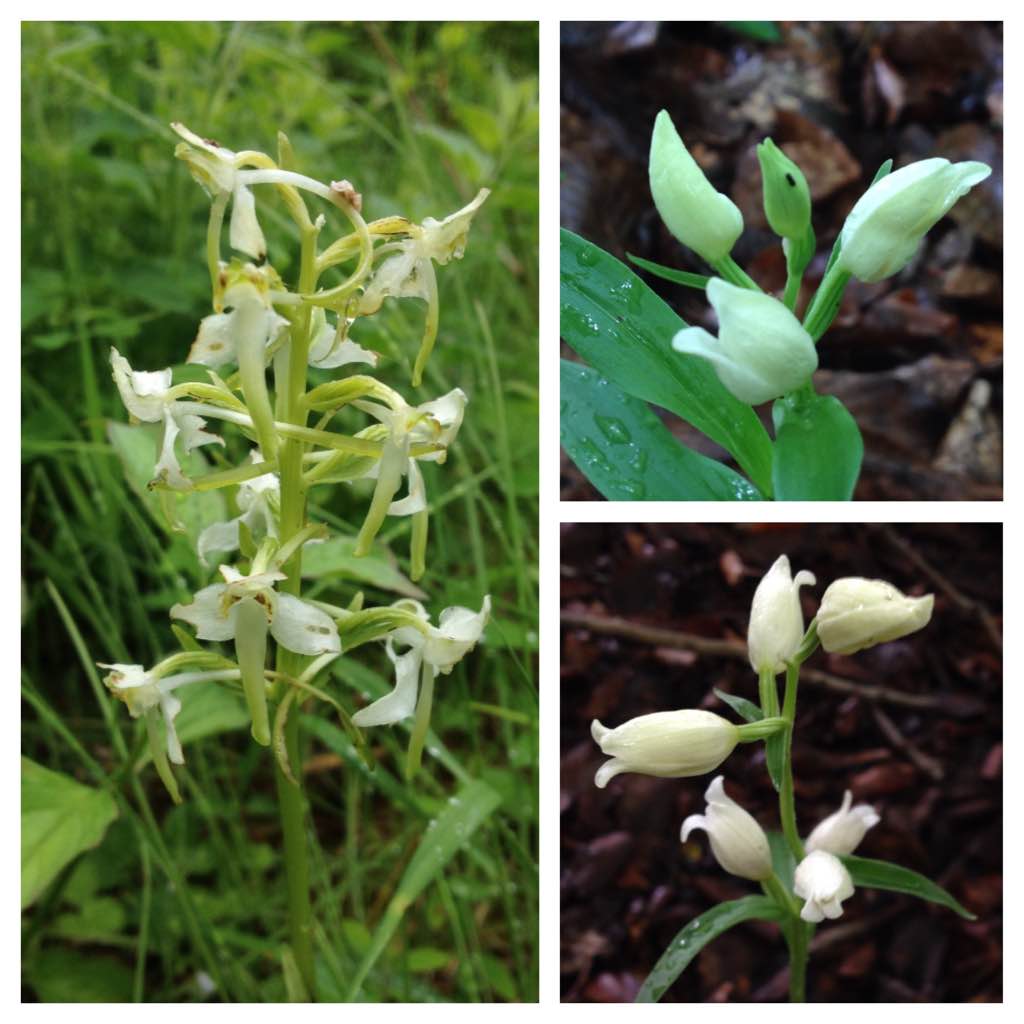 We're regular visitors to Warburg and often walk the waymarked Wildlife Trail. This time our route was determined by a map in the visitor centre marking the orchid flowering spots.
Orchids at Warburg
My main reason for visiting was to see a bee orchid, and joy of joys, they were marked on the map! And is wasn't just bee orchids. Greater butterfly, bird's nest, white helleborine and green hound's-tongue were also marked. I photographed the map and then headed out into the reserve.
We found our first orchid, the greater butterfly, just a few steps away from the car park. This orchid has greenish-white flowers, grows on chalk grassland and in woods. A similarly coloured orchid is the white helleborine, which we found beside the path in the beech woods.
Our next spot was the strange looking bird's nest orchid, so called because its roots resemble a bird's nest. Hidden amongst decaying leaves in woodland it's a strange looking flower. Not one of the prettiest. It lacks chlorophyll, is light brown in colour and blends well with the background. This is my excuse for belatedly discovering my photos of them were rather blurry!
Now it must be said that the rest of the family aren't as smitten with orchids as I am. Particularly the teen daughter, who decided she'd had enough at this point and headed back to the car to listen to music.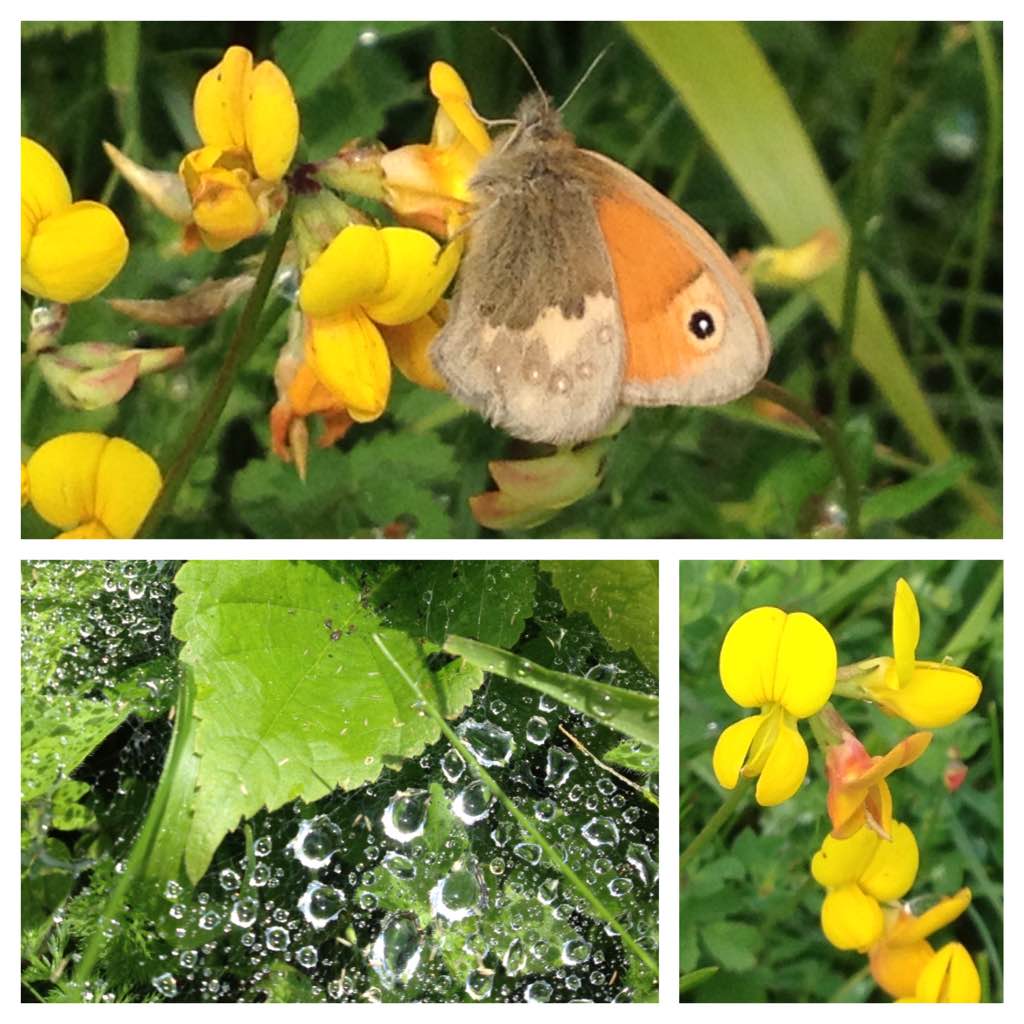 Spotting the bee orchid
Walking out of the woodland and into the open, I finally got to see my bee orchid. Standing alone in the chalk grassland it looked exactly as expected. It mimics the bee in looks, scent and touch in order to attract male bees and help aid pollination. I've wanted to see one of these for a couple of years now and was very happy with the find. The irony is that I've subsequently found several less than a mile from my house!
Aside from the bee orchids there were loads of common spotted and a few pyramidal orchids just starting to flower. A variety of butterflies were out too, enjoying the temperamental sun.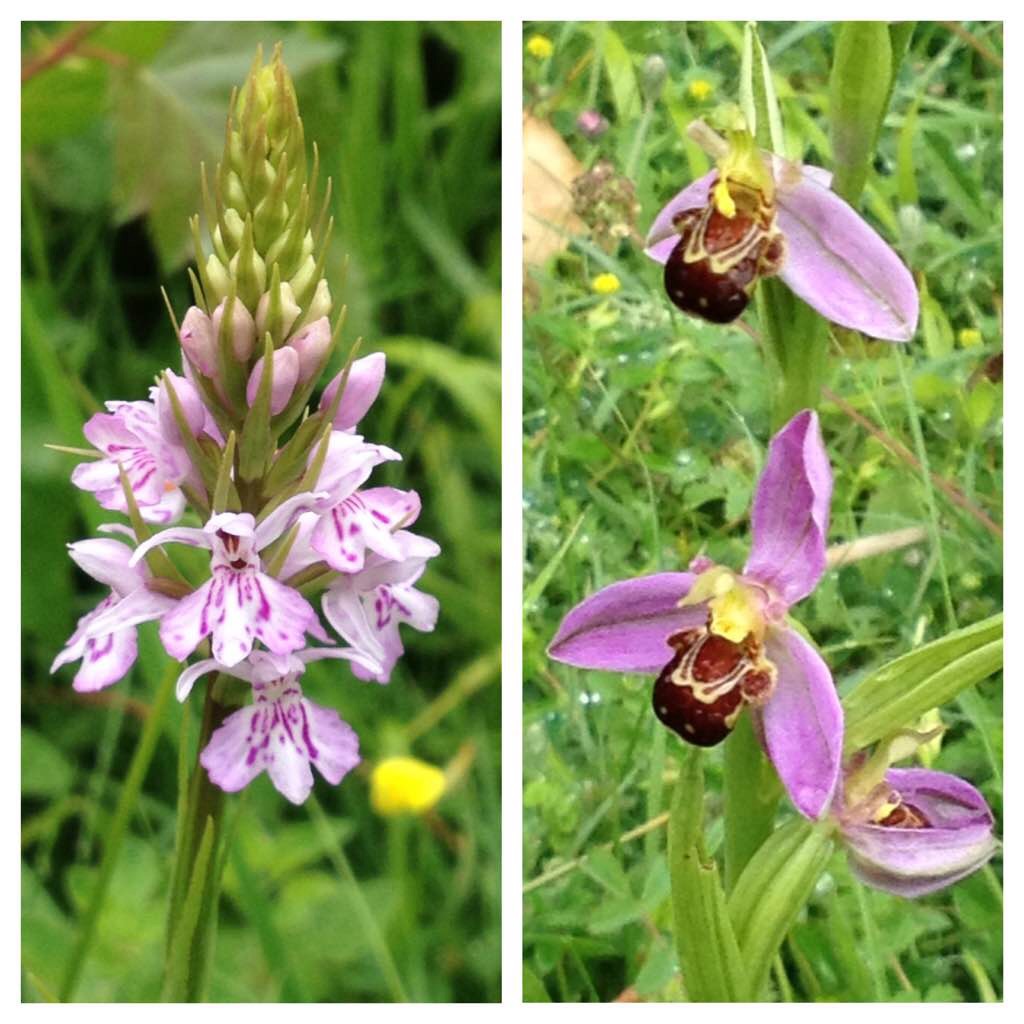 My son and I continued on to the last flower marked on the map, green hounds-tongue. I've never seen this plant before and had no idea what I was looking for. It also took us further away from the car park in the direction of some ominous looking clouds overhead. I don't mind getting wet on a walk but thunderstorms were forecast and I had no desire to get struck by lightning.
We went slightly off piste in our rushed quest for the last flower and ended up with very wet legs from walking through long grass. Although it rained a little the storm didn't materialise and we were able to find the green hounds-tongue. That said I wasn't exactly sure which plant it was so took photographs of a couple of contenders and identified it properly once I got home.
Super-sized slugs!
On our return to the car park we kept finding super-sized slugs. The paths were dotted with large black and brown varieties; we had to watch our step to ensure we didn't squash any. I'm not a great fan of slugs in my garden but they were quite interesting to examine close up, away from lettuce plants!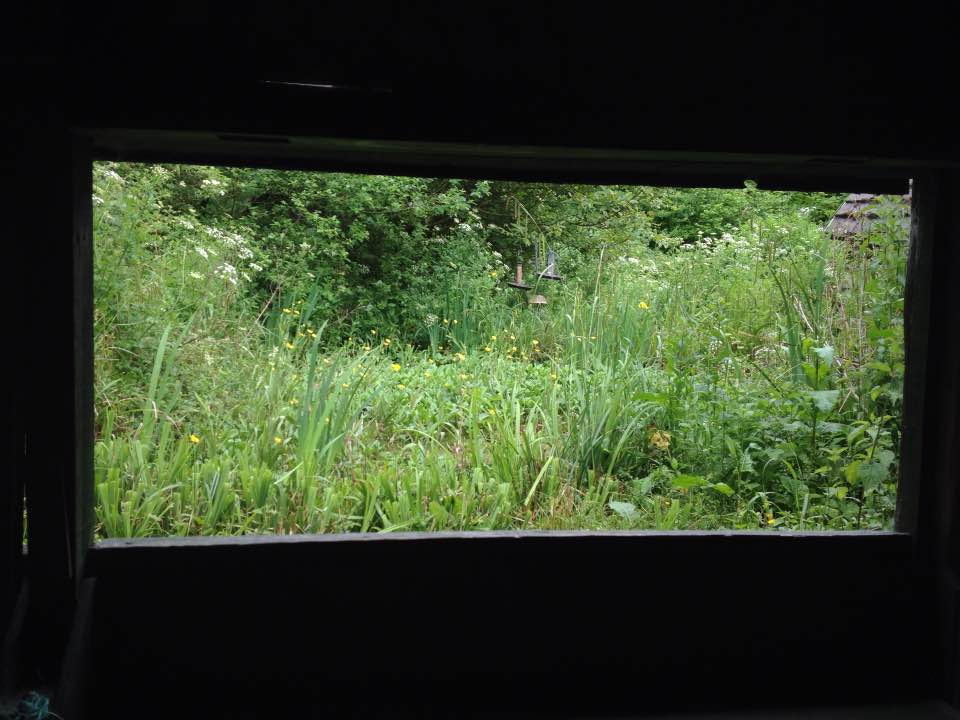 Before leaving we met up with my other half in the visitor centre bird hide. We've often sat here in the past but haven't always seen that many birds. This time was different; a couple of greater spotted woodpeckers were in control of the feeders, attacking any other bird trying to feed. Whenever they flew away normal service resumed with chaffinches, goldfinches, a nuthatch, blue tits and marsh tits all hastily returning to feed. I could have watched for hours but the kids were restless and it was time to go.
If you're visiting Warburg why not tag a trip to Homefield Wood too? Lots more orchids to find, including military orchids in late May and June.
More info:
The best time to visit BBOWT's Warburg nature reserve to see orchids is around June, although this does depend on seasonal weather conditions. However Warburg is a great reserve to visit all year round. There's a small visitor centre (not usually manned), toilets and picnic site.