We're regular visitors to Harcourt Arboretum and the Botanic Gardens in Oxford as they offer lots to see in a relatively small space. The sites are part of the Oxford University estate, and are used for teaching, research and conservation purposes. Access is open to all, and there's always something of interest whatever the time of year.
Botanic Gardens
Oxford Botanic Garden was founded in 1621, and is the oldest in the country.  There are around 5000 different plant species growing in a surprisingly compact area.
The outdoor gardens at the Botanic Garden are lovely, particularly in mid-summer, but it's the glass houses that keep me visiting. Imagine a mini Eden Project in one of the busiest streets of Oxford and you'll understand why I enjoy it so much.  In the depths of winter, when the outdoor beds look bare, it's a pleasure to stand amongst tropical greenery in the heated greenhouses.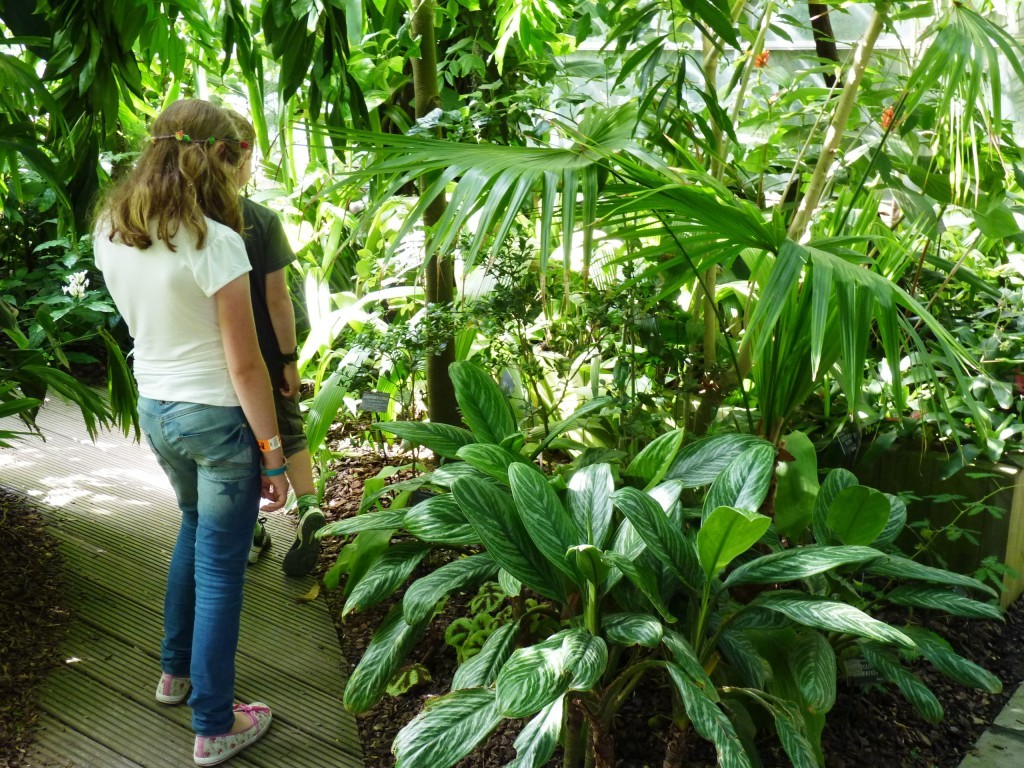 There are 5 different glass houses. They're not big but they pack a lot into them. My favourite is the Palm House, which houses a variety of tropical plants, such as bananas, papaya, pineapple, ginger and sugar cane. I'm getting hungry just thinking about it! On our visit the Seville oranges were ripening, giving the glass house a citrus aroma reminiscent of Mediterranean holidays.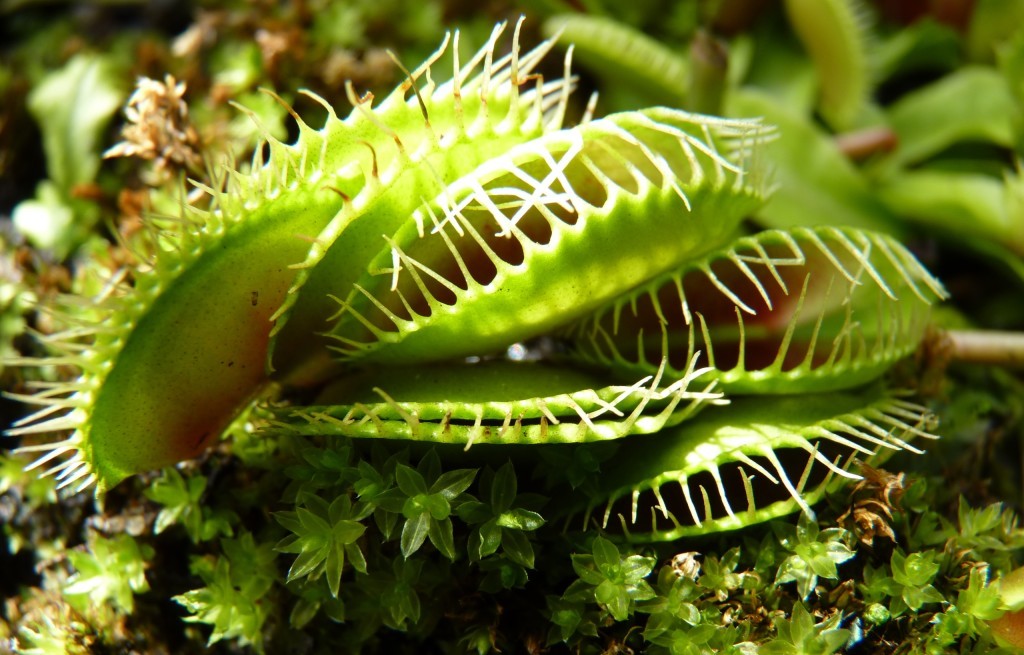 The kids love the insectivorous house, and when no-one is looking they like to tease the fly traps (should I admit this?). There are magnifying glasses available to look more closely at the plants.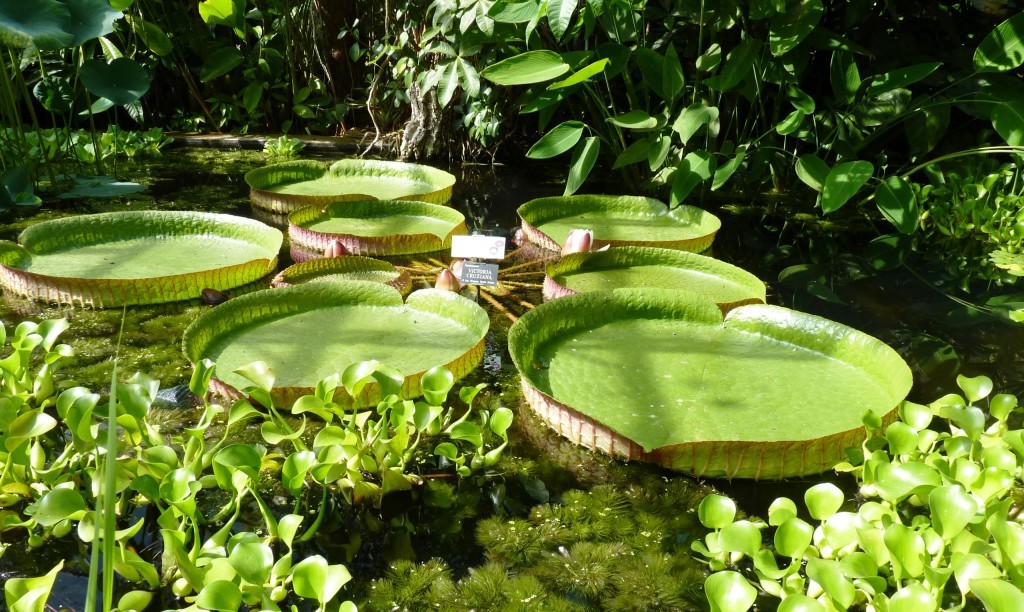 The lily house has a raised pond with huge lily pads and hundreds of tiny fish to watch.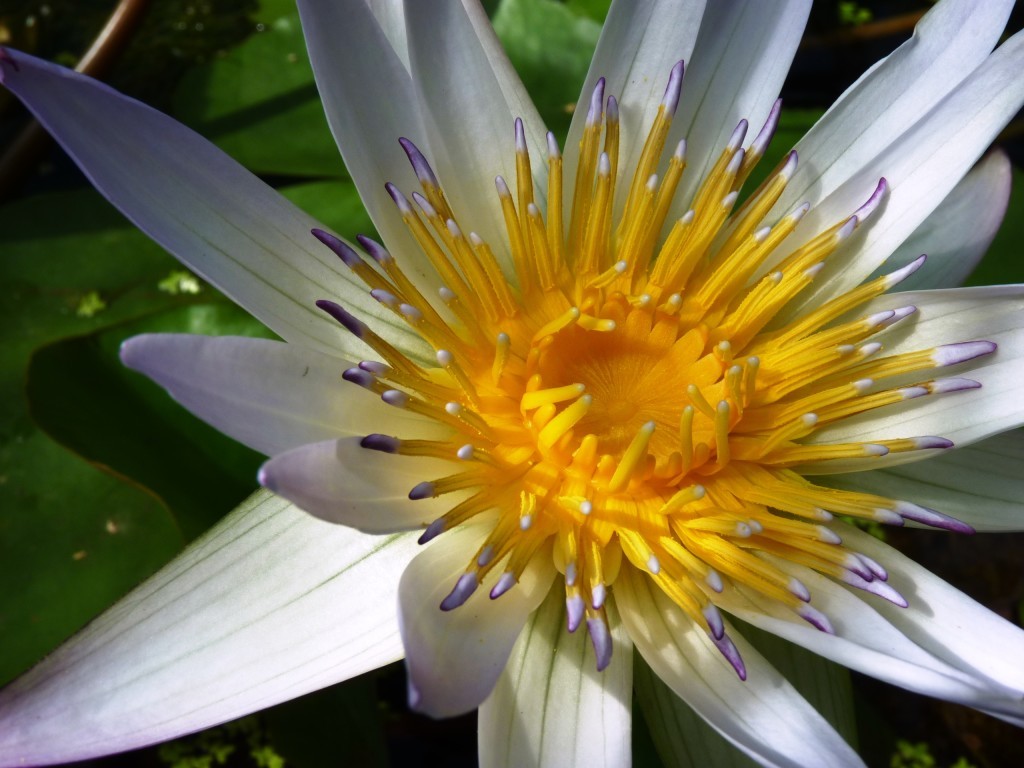 For once I'd brought my 'proper' camera with me, rather than relying on my camera phone, so I was able to take some close up shots.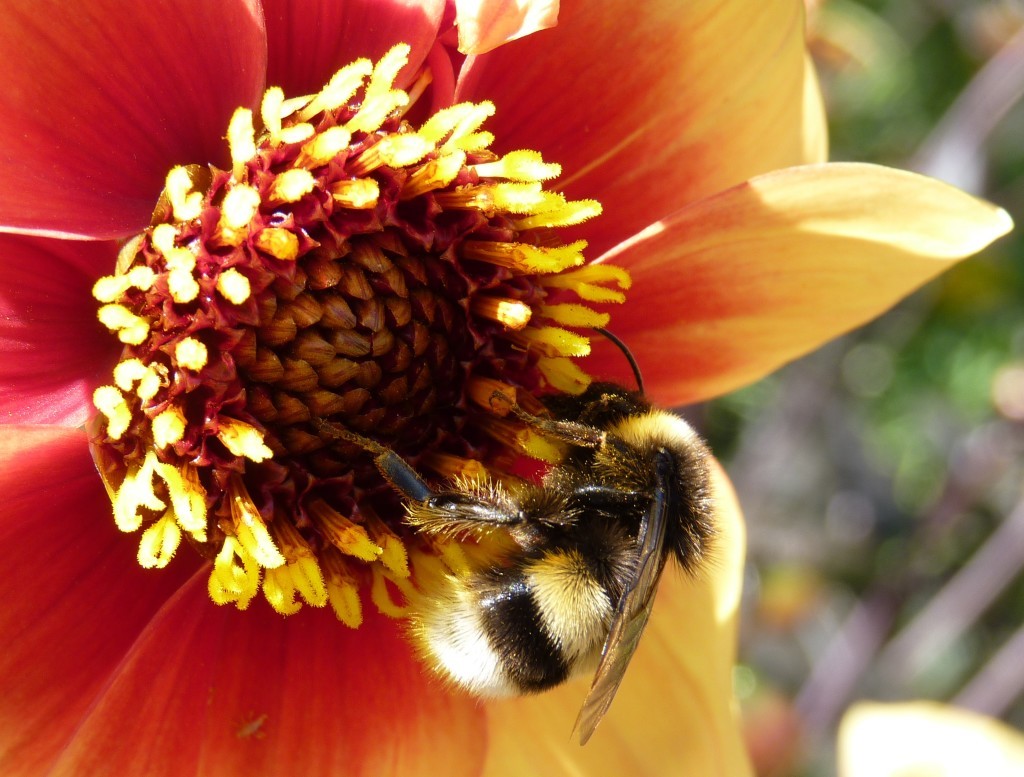 The garden has inspired plenty of children's authors, including Lewis Carroll, JRR Tolkien and Philip Pullman. Seek out the bench at the back of the garden which is famous for its appearance in one of Pullman's novels. You can also listen to Philip Pullman on the garden audio trail, along with staff discussing their favourite plants.
The Botanic Garden is bordered by the Cherwell River. On a sunny summer afternoon there are always plenty of people attempting to punt which is fun to watch. Surprisingly, I've never seen anyone fall in yet!
Harcourt Arboretum
Harcourt Arboretum is about 5 miles from Oxford, in the village of Nuneham Courtenay.  It's straightforward to reach by bus from Oxford, but if you want to visit both the Arboretum and the Botanic Gardens on the same day it's much easier having your own transport.
The Arboretum is a collection of trees and shrubs from around the world.  It's a great place to visit if you're trying to complete an I-Spy Trees book, although I guess some would classify this as cheating! Whilst there are exotic specimens such as redwoods and acers there is also an area of native woodland and a wildflower meadow.
Harcourt Arboretum is definitely the wilder cousin, when compared to the manicured lawns of the Botanic Gardens, and it has plenty of space for kids to run around in. There are usually peacocks wandering near the entrance and often peacock feathers to find.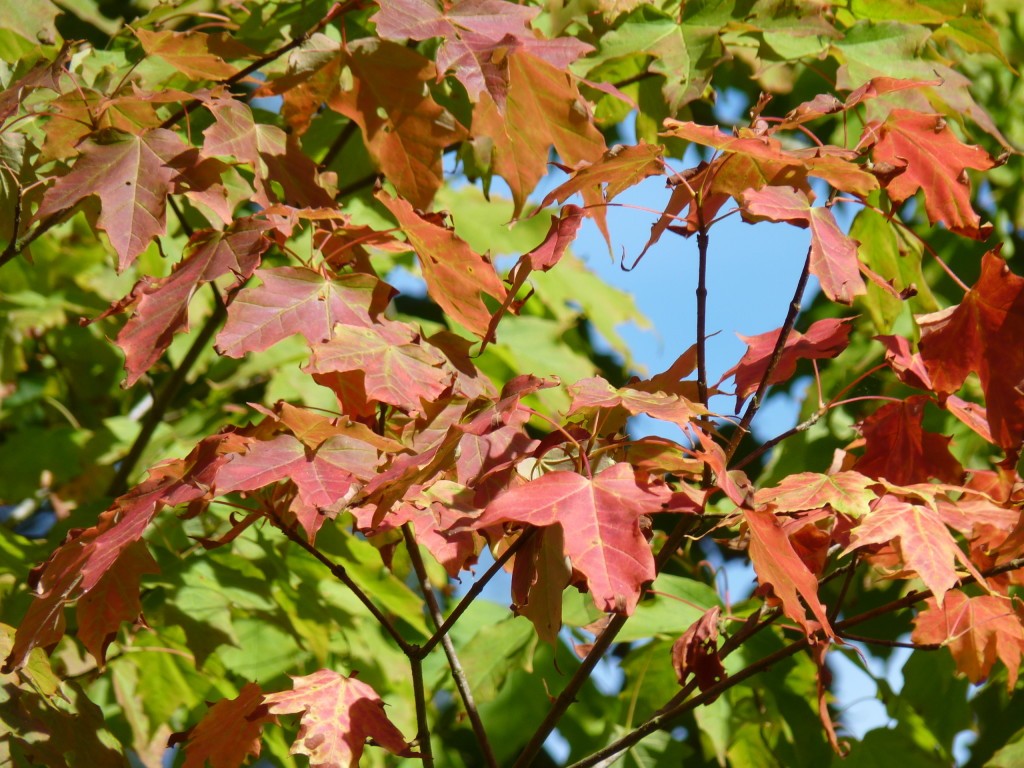 Our visit coincided with the start of the autumn colour change. Harcourt has a number of Japanese maples which put on a great display each year.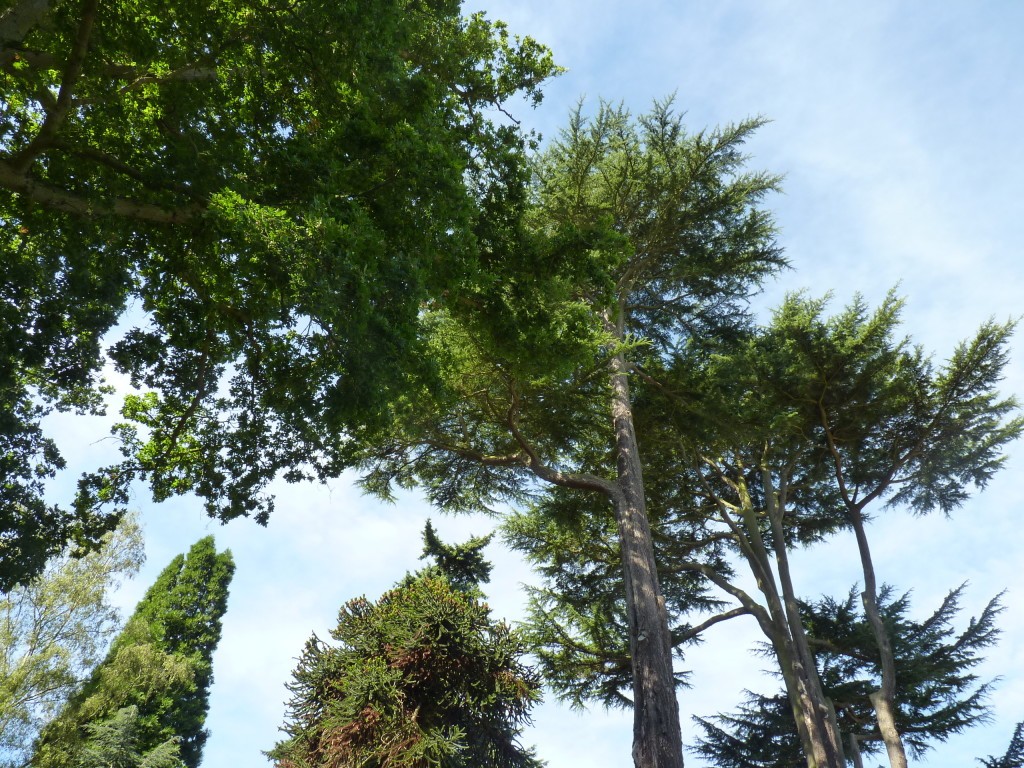 A speciality of the Arboretum are conifers from the north west coast of America, some of the trees are huge! Lay on the ground and look upwards for an interesting view.
Both the Botanic Gardens and the Arboretum have family activities throughout the year.  Each summer the Arboretum runs a geocaching trail, and they always have activity backpacks available. Even if you just visiting for a family ramble you can be pretty sure you'll find plenty to interest you.
If you're looking for other activities in the area check out my post on things to do with children in Oxford.
More info
Follow the links for visitor information for Harcourt Arboretum and Botanic Gardens. Both gardens are accessible, with a dedicated wheelchair path at the Arboretum.
There are no refreshment facilities at either site. This isn't an issue in Oxford as there are plenty of places nearby.  If we're visiting the Arboretum and fancy a drink we usually go to Notcutts garden centre. It's about a mile away, but I wouldn't recommend walking as it's along the side of a fast main road.