Oxford, my local city, attracts around 9 million tourists every year. Whilst many are language students or couples there's a fair smattering of families amongst them. The usual Oxford tourist itinerary focuses on the historic University buildings but my children would be first in line to declare how BORING these are.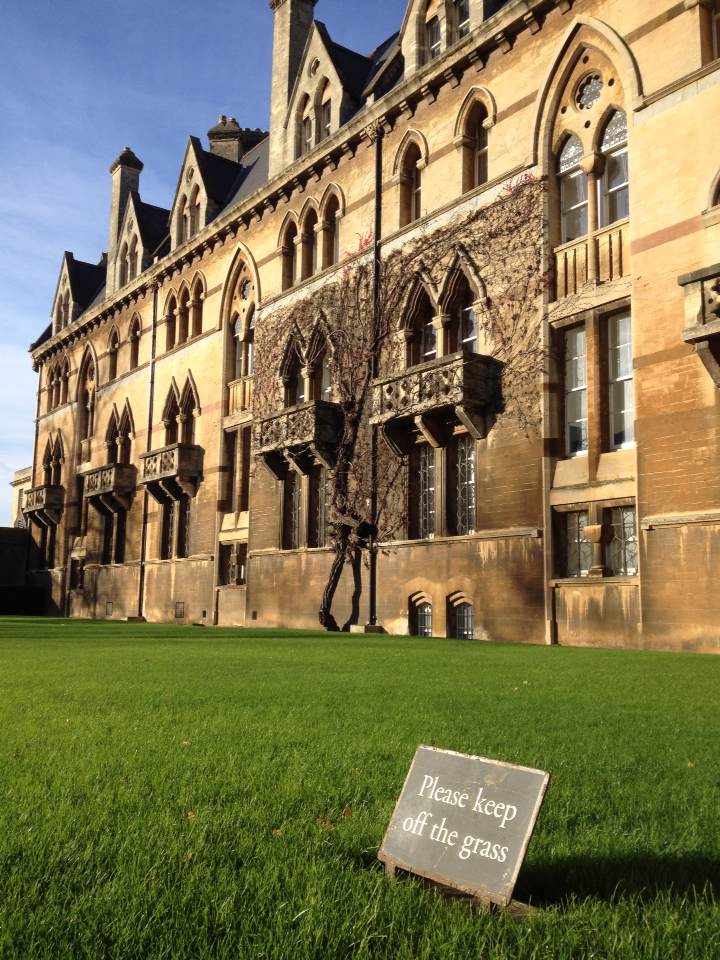 With this in mind I've chosen 25 (hopefully less boring) suggestions for things to do with your family in Oxford. Whilst this list contains some obvious tourist attractions it also includes those which are likely to be more interesting to families. Read on for my local's guide to places to visit in Oxford with kids.
1. Pitt Rivers Museum
My favourite museum in Oxford, the Pitt Rivers, shares a building with the Natural History museum and is full of ethnographic objects from around the world. There are so many items squeezed into the darkened display cases that it's worth focussing on just a few areas. Most kids will want to see the shrunken heads but there's so much more, ranging from masks to carvings and a witch in a bottle! Free entry.
2. The Covered Market
The Covered Market is a great place to wander and check out some food stalls. Head along to The Cake Shop to watch the staff decorating cakes through the windows and then join the queue at Ben's Cookies. I can recommend whatever has just come out of the oven.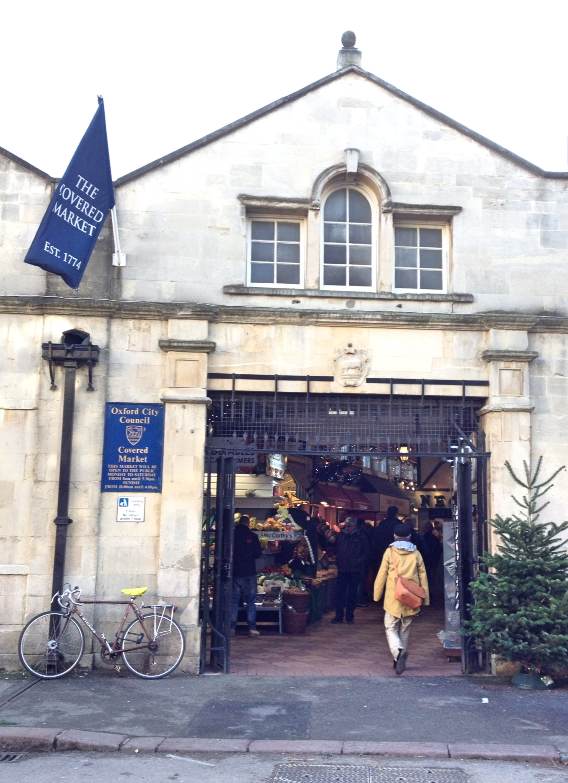 Visit at Christmas to see deer and pheasant hanging outside the butchers and to pick up some Oxford Blue from the cheese shop.
3. Eat out along the Cowley Road
You'll find the main chain restaurants along Park End Street and dotted around the city centre (particularly in the new Westgate Centre) but there's more interesting dining along the Cowley Road. Atomic Burger, Pizzeria Trattoria Mario and the Tick Tock Cafe are good family options but there are loads to choose from covering all tastes.
4. The Story Museum
The Story Museum is currently closed but due to reopen in 2020 following extensive renovations. Keep an eye on the website for reopening dates.
5. Headington shark
Once hugely controversial but nowadays just part of the landscape it's worth a quick trip out to Headington to see a huge shark sticking out the roof of 2 New High Street. The house is sometimes up for rent so if you don't mind a steady stream of tourists and can afford £2000+ per month you can live beneath the shark sculpture!
6. Oxford Castle Unlocked
The area around Oxford Castle has been revamped in recent years with part of the old prison converted into a luxury Malmaison hotel. At Oxford Castle Unlocked you can take a guided tour and discover the story of the prison and castle area. Visitors can experience a Norman crypt, see prison cells, climb 101 steps to the top of a Saxon tower for views across the city (5+ only) and scale the mound of the 11th century motte and bailey castle. Admission charge applies.
7. Walk along the Thames to Iffley Lock
A popular Sunday stroll for both visitors and locals.  From the Head of the River pub it's a 30 minute riverside walk to Iffley village. At busy times you'll be forever moving out of the way of cyclists and runners but if you manage to combine your walk with the opening of the Isis Farmhouse pub you'll be rewarded with a huge slice of cake. It's generally open Friday to Sunday but check opening hours before you visit as they're variable.
8. Ashmolean museum
The Ashmolean is the world's first university museum. They have some great events for children but the museum is probably best visited in short bursts.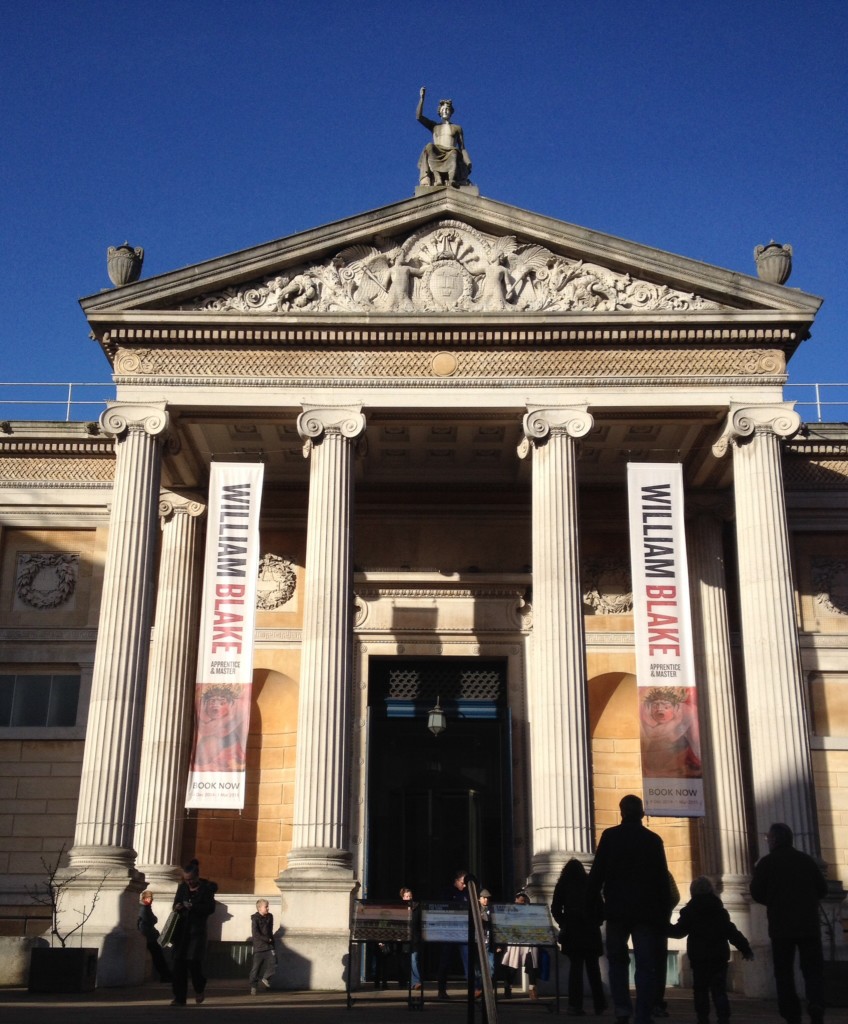 Some of the collections will have limited appeal to children but the Ancient Egyptian galleries are always popular with kids. There's also a top 10 trail and dog detective spotter sheet to keep the children entertained. Free entry.
9. Spot the Antony Gormley statue
I have a soft spot for Antony Gormley sculptures. A 7ft iron man (similar to those we saw on Crosby Beach) sits atop Exeter College watching over Broad Street. Can you find him?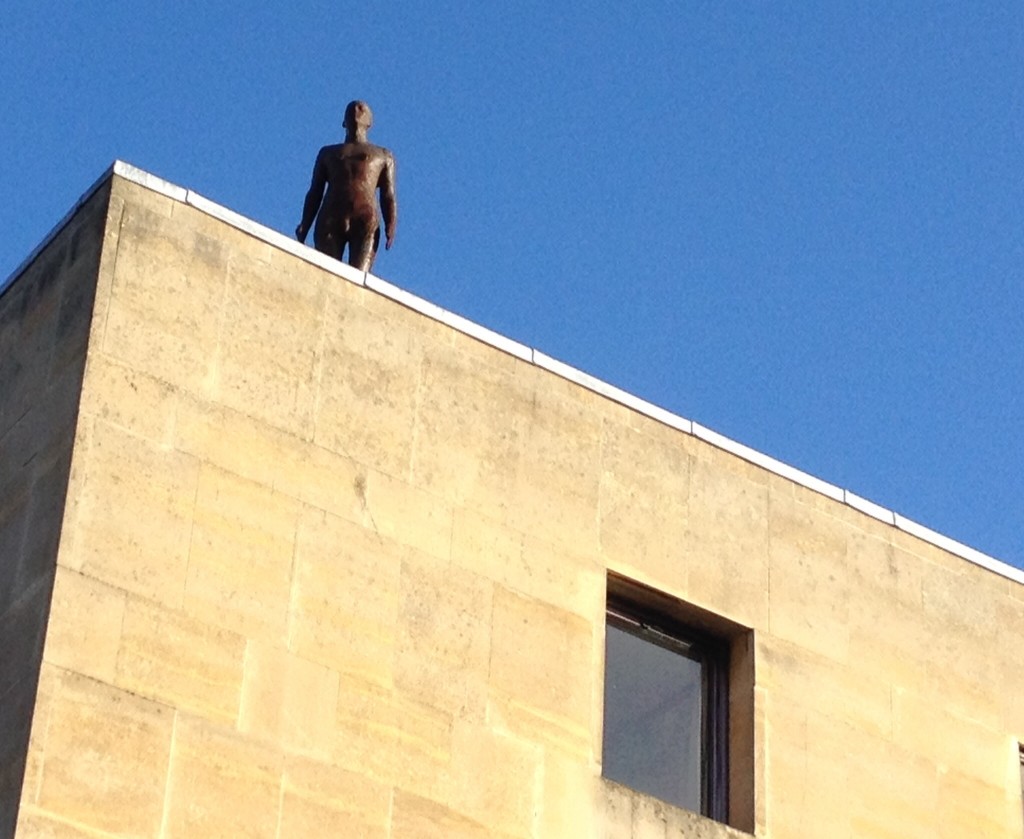 10. Bill Spectre's Oxford ghost tour
Rated as one of the top 10 ghost tours in the world our children loved Bill Spectre's Oxford ghost tour. Theatrically dressed, he regaled us with spooky tales, burning books and magic on our walk around the city. It's suitable for all ages; highly recommended!
11. Explore the city with a Treasure Trail
We've found Treasure Trails are a great way for locals and visitors to discover new areas, even if you think you know the place well. There are several trails available in Oxford; read our reviews of the Spy Trail around University Parks and the Oxford Canal and Jericho treasure trail.
12. Blackwell's bookshop
The front of Blackwell's bookshop gives no clue to the huge numbers of books the shop stocks. I always make a beeline for the travel section, leaving the kids to browse in the varied children's department. It's not exactly a tourist destination but you can easily while away a couple of hours browsing the bookshelves.
13. Botanic Garden
Oxford's traffic can sometimes detract from its beauty so it's great to be able to step away from the manic High Street into the peaceful calm of the Botanic Garden.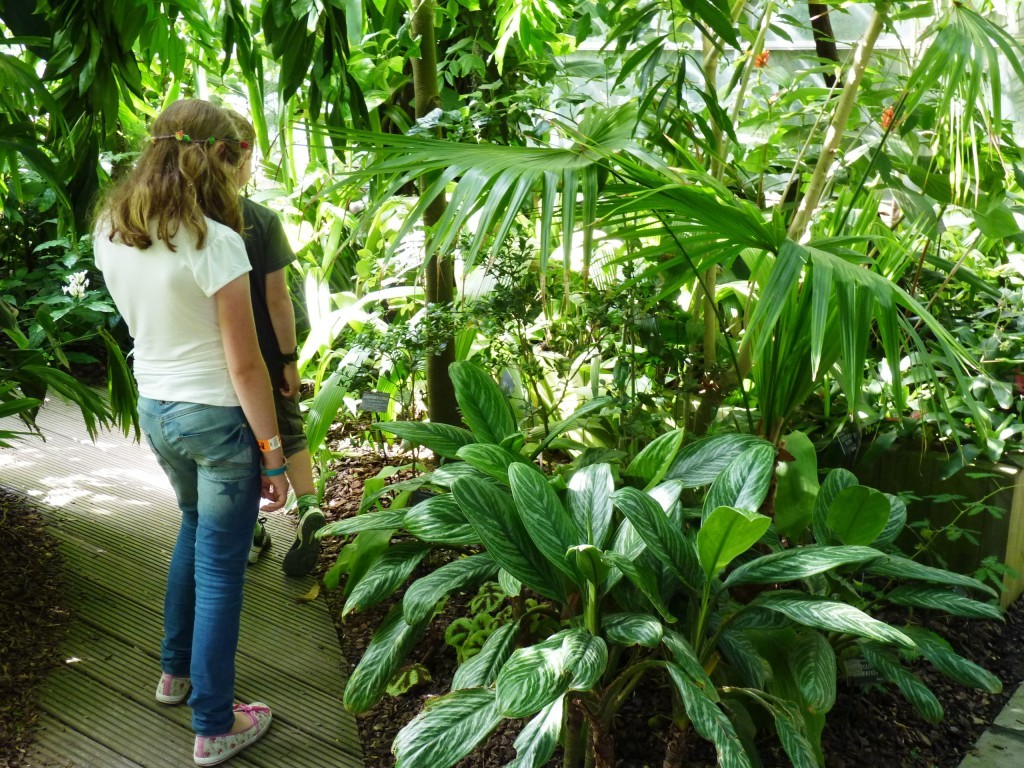 The oldest botanic garden in Great Britain is relatively small but perfectly formed. I particularly enjoy warming up in the heated glasshouses on a cold winter day. Featuring plants from tropical jungles, desserts and alpine environments, you can read more about one of our visits here.
It's also famous as a literary hangout. J.R. Tolkien and Lewis Carroll were frequent visitors, whilst Phillip Pullman features the bench at the back of the garden in His Dark Materials books. Admission charge applies.
14. Look out over the dreaming spires
I have two favourite views. Firstly from the tower of St Mary the Virgin church on High Street which provides a fantastic panorama over the Radcliffe Camera. Secondly from the cupola of the Sheldonian Theatre, the magnificent Christopher Wren designed building which is open when not in use by the University. Admission charges apply to both; for a free view head to the top floor of the new Westgate Centre.
15. MINI plant tour
The MINI plant is located just outside of the city and is Oxfordshire's largest private sector employer. My children aren't old enough to visit yet but if yours are 14+ they can tour the MINI plant. The tours last 2.5 hours and visit the assembly area where you can watch MINIs being made. Admission charge applies.
16. Oxford University Museum of Natural History
In my view the best museum in Oxford for young children. The family friendly Museum of Natural History contains dinosaur skeletons, rocks and minerals, a bee hive, fossils and so much more. There are plenty of hands on exhibits and lots of family activities and events at the weekends and during school holidays. Free entry.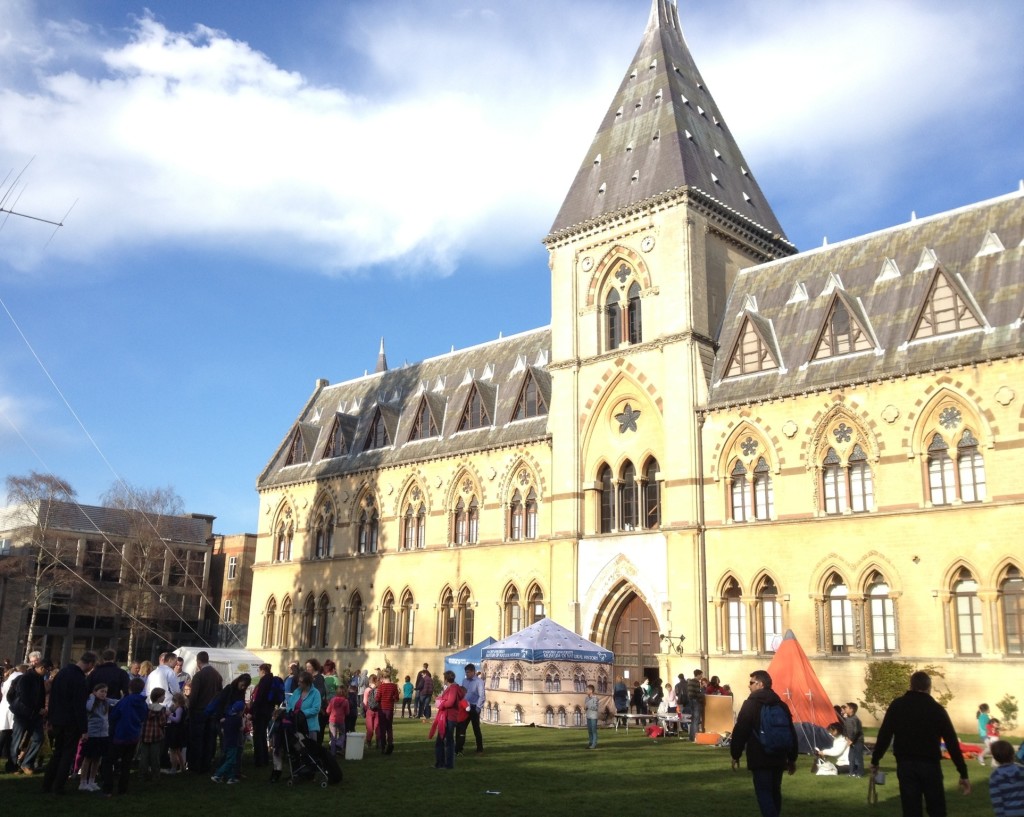 17. Go for a walk in Port Meadow
The largest area of common land in Oxford. Running alongside the River Thames it is easy to access from the city centre and is a popular area for walking. See if you can spot the ponies and cattle that freely graze the meadow.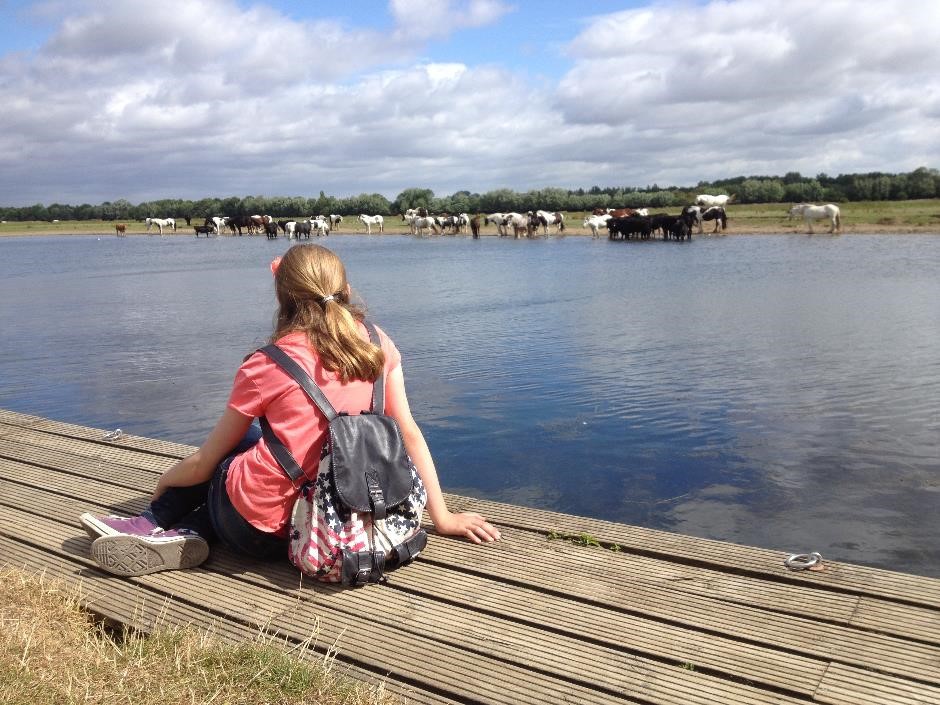 It's best visited on a summer day. If you visit in winter you may well find it flooded!
18. Go punting
An Oxford tradition. I know it's touristy and expensive but it is fun too. Choose a warm summer day, glide along in your flat bottomed boat and enjoy the sights and sounds of the river. If you have small children you might want to hire a chauffeur to do the hard work (about £25 for 30 minutes) whilst you keep an eye on your brood.
Alternatively just watch the tourists from Magdalen Bridge as they tentatively leave the safety of the boathouse. Always fun watching to see if anyone falls in!
19. Cutteslowe Park
As you would expect there are lots of parks in Oxford. The one with the most varied family attractions is Cutteslowe, located in north of the city. As well as the usual play equipment and sports facilities there's a miniature railway, paddling pool, mini golf, orienteering course and kiosk. Some of these are summer only attractions so check before you travel.
20. Check out a college
Whilst you won't want to drag your kids around every college it would be a shame to miss out on visiting at least one. Even if it's just so you can tell them that if they study hard this may be where they can end up!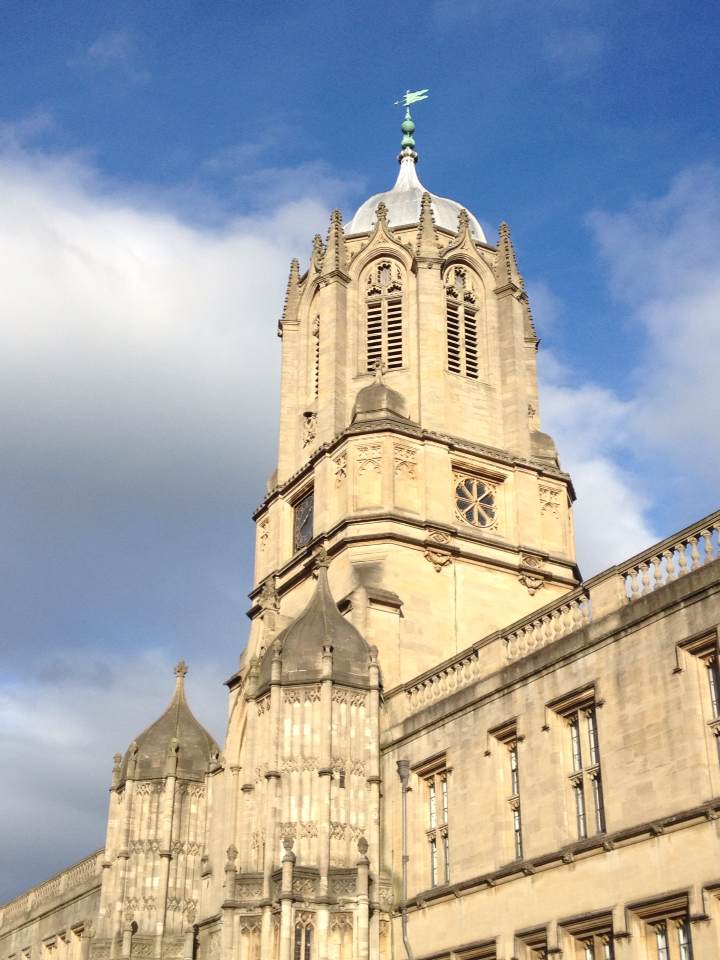 There are 38 colleges to choose from. Christchurch is one of the most popular and has links to Harry Potter but it's expensive too (up to £22 for a family). Magdalen College is probably my favourite, primarily for its deer park and gardens. New College and Merton College are good options too but always check opening hours  before you visit. Admission charges apply.
21. Museum of Modern Art
This attraction can be a little bit or miss, depending on the exhibition but it's free so certainly worth popping in to see what's on. We've been to a couple of good ones and some strange ones. The most notable one was an exhibit made entirely from oranges where visitors were encouraged to take away an orange to eat.
22. Celeb spotting at the Randolph Hotel
Admittedly this is more for the adults than the children. The city centre Randolph Hotel (which strictly speaking, is now the Macdonald Randolph Hotel but no local ever calls it this) has hosted many famous visitors over the years. I once saw Bill Clinton, returning from a jog around the streets of Oxford surrounded by his entourage. If you're a fan of Inspector Morse or Lewis the hotel will look familiar as it has starred in several of the programmes. (You might also like to pop down to the police station in St Aldates where a sign in one of the windows proclaims it is Inspector Morse's office).
23. Run around the Radcliffe Camera
This is my favourite building in Oxford. Sadly I've never been inside as it's the main reading room for the Bodleian Library and is accessible to registered students only. It's particularly beautiful at sunset when the stone turns a lovely orange colour; best views are from the church mentioned above. Alternatively tire the kids out by getting them to run around the perimeter (but watch out for bicycles and tourists).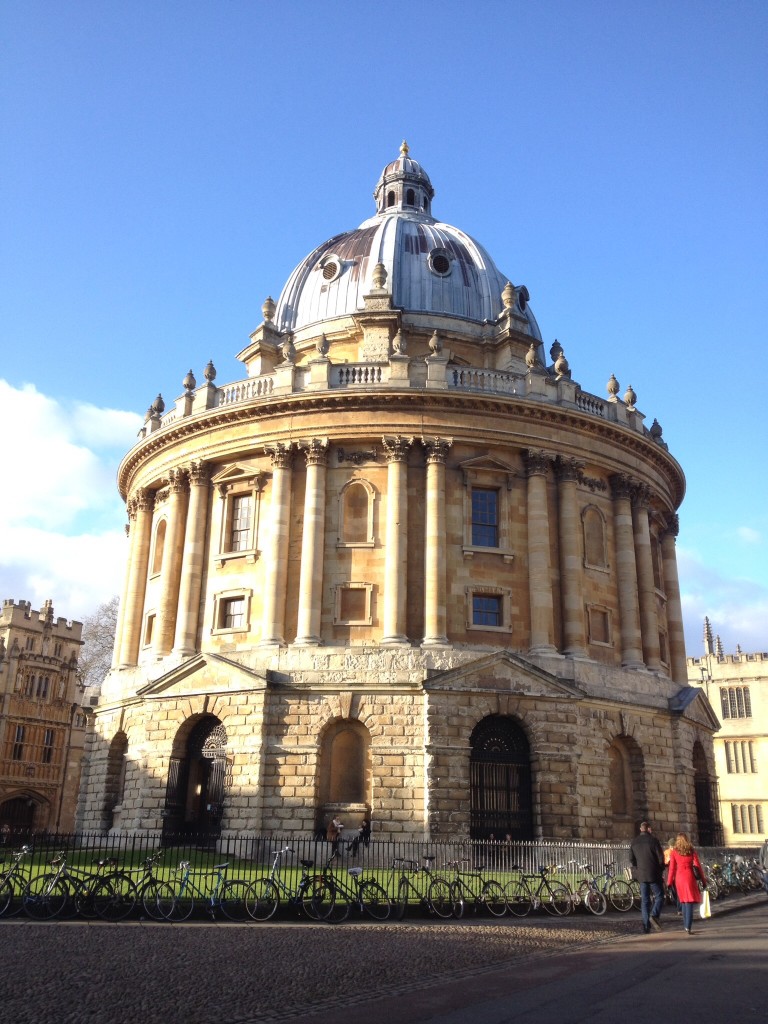 24. Visit a board games cafe
Playing board games at Thirsty Meeples cafe, near Gloucester Green bus station, is a great choice on a wet afternoon. Pay a cover charge and play as many games as you wish for 3 hours. There are hundreds available for all ages; the staff will recommend games and explain rules if necessary. Book a table in advance if visiting at the weekend.
25. CS Lewis Nature Reserve
This small reserve consists of a wooded area and large pond and is located in Risinghurst, a couple of miles from the city centre. The land was once owned by CS Lewis and provided the inspiration for the Chronicles of Narnia.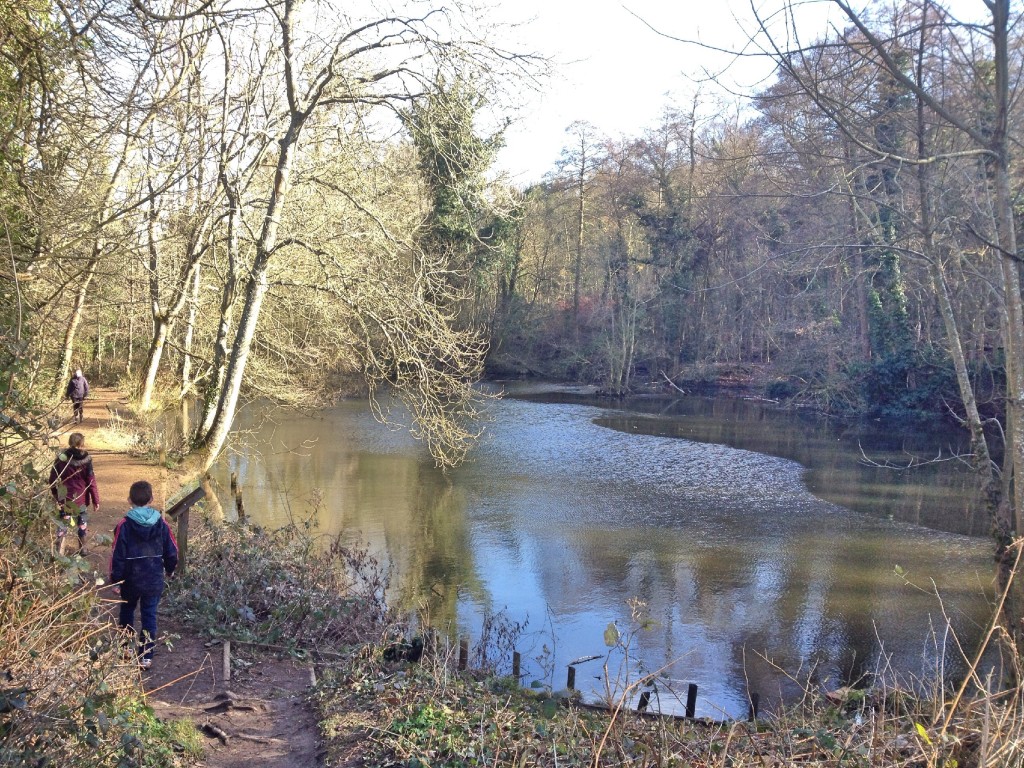 The pond is a flooded Victorian clay pit, alive with dragonflies, toads and birds. Towards the back, up a steep woodland bank, is a tree swing which is a popular attraction for children. The former home of CS Lewis backs onto the reserve and is sometimes open for booked tours but I'm pretty sure the kids will enjoy the reserve more!
I hope you've found this list useful. Please do leave a comment if I've missed out your favourite place to visit with children in Oxford.
Lastly, if you're looking for a picnic spot please pop over to my 15 best picnic sites in Oxfordshire post, several are close to the city.