We recently spent a week at Henry's campsite on the Lizard Peninsula in southern Cornwall walking the coastal path, exploring beaches and eating cream teas. It's a fantastic place for a family holiday so, in no particular order, here's our list of great things to do in the area:
1. Lizard lighthouse
Lizard lighthouse, located at Lizard Point, is the only lighthouse you can climb in Cornwall. The lighthouse is automatically controlled nowadays but still provides an important service to vessels navigating the offshore waters.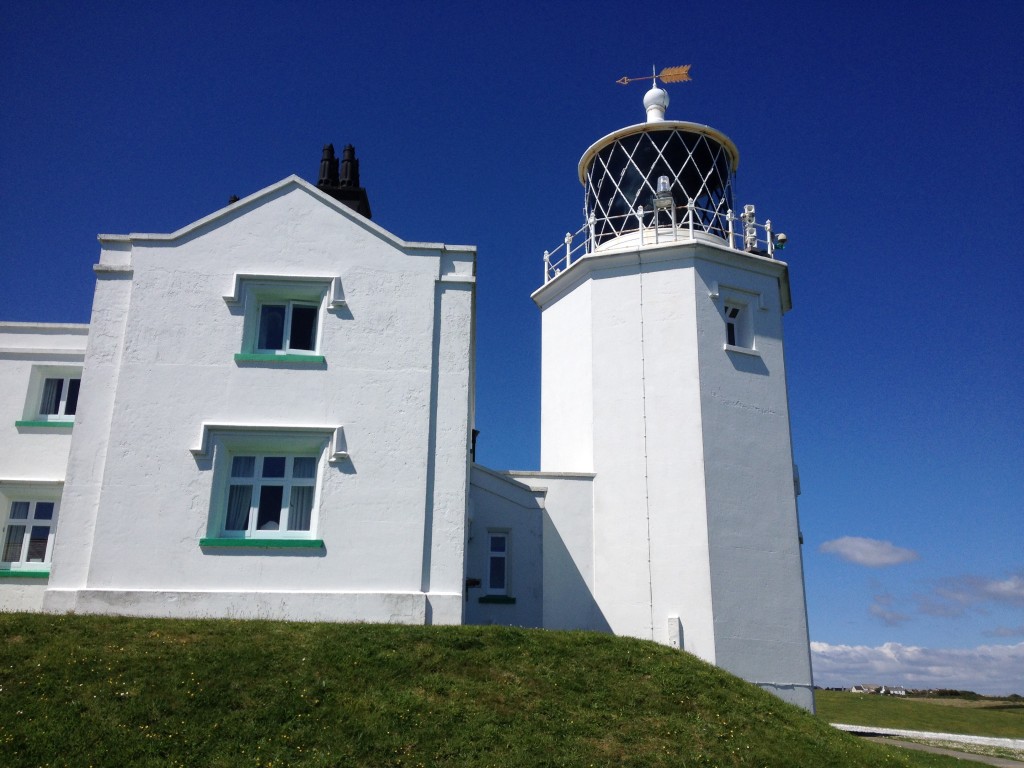 We visited the Heritage Centre which is located in the old engine room. This details the role of Trinity House (who run the lighthouse service) as well as providing hands-on exhibits for children and stories about some of the wrecks offshore. The kids enjoyed blowing a fog horn, I'm glad I don't live nearby!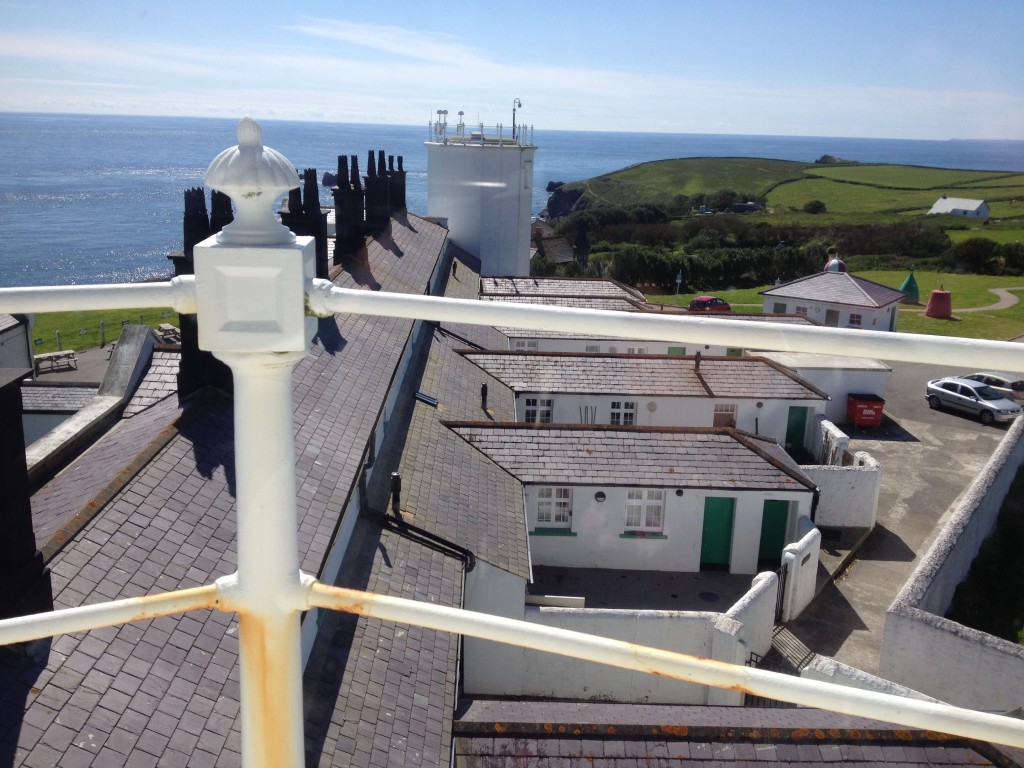 Whilst the Heritage Centre provides a useful introduction the 40 minute guided tour of the lighthouse is the main event. This was excellent as the guide was informative and knowledgeable. As we climbed up through the lighthouse he talked about how it worked, showed us the bulbs and fail-safe mechanisms and entertained us with interesting snippets. He managed to engage the kids with tales of giant jellyfish and of a great white shark heading to the UK.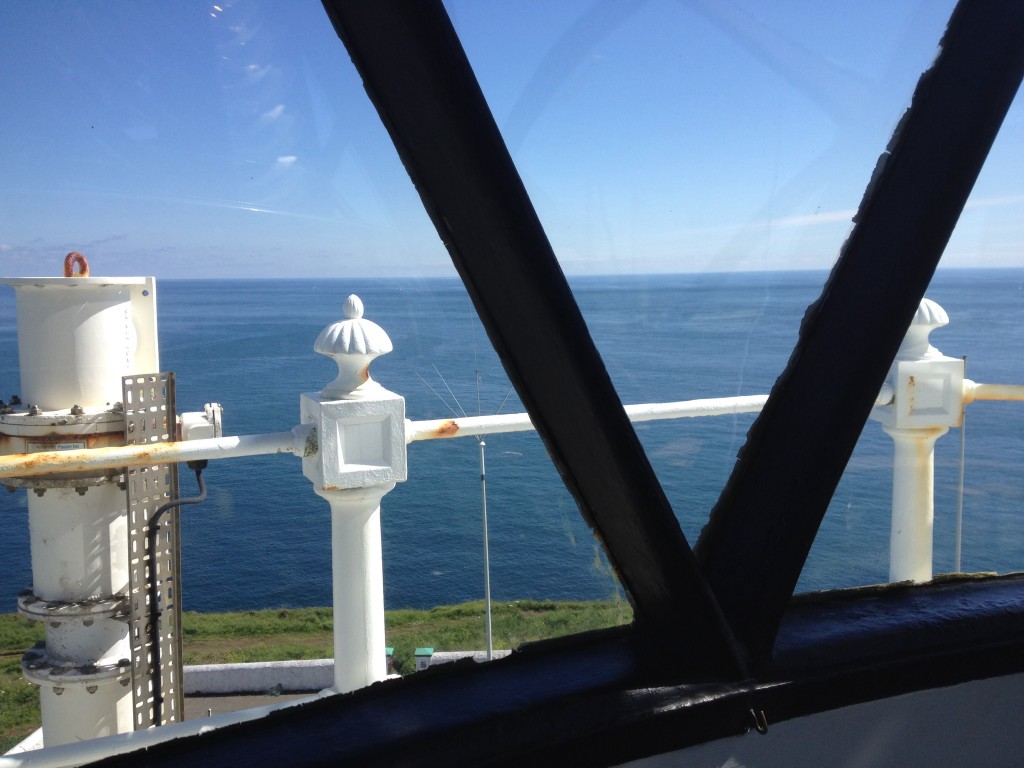 The last part of the tour takes you up a steep ladder into the top of the lighthouse. It's very warm up there, rather like being in a greenhouse on a summer day, so we didn't stay long. A fantastic experience though and highly recommended.
2. Flower spotting
If you visit in spring or summer you'll find the hedgerows, verges and coastal path ablaze with flowers. We were treated to displays of sea thrift, campion and foxgloves during our stay.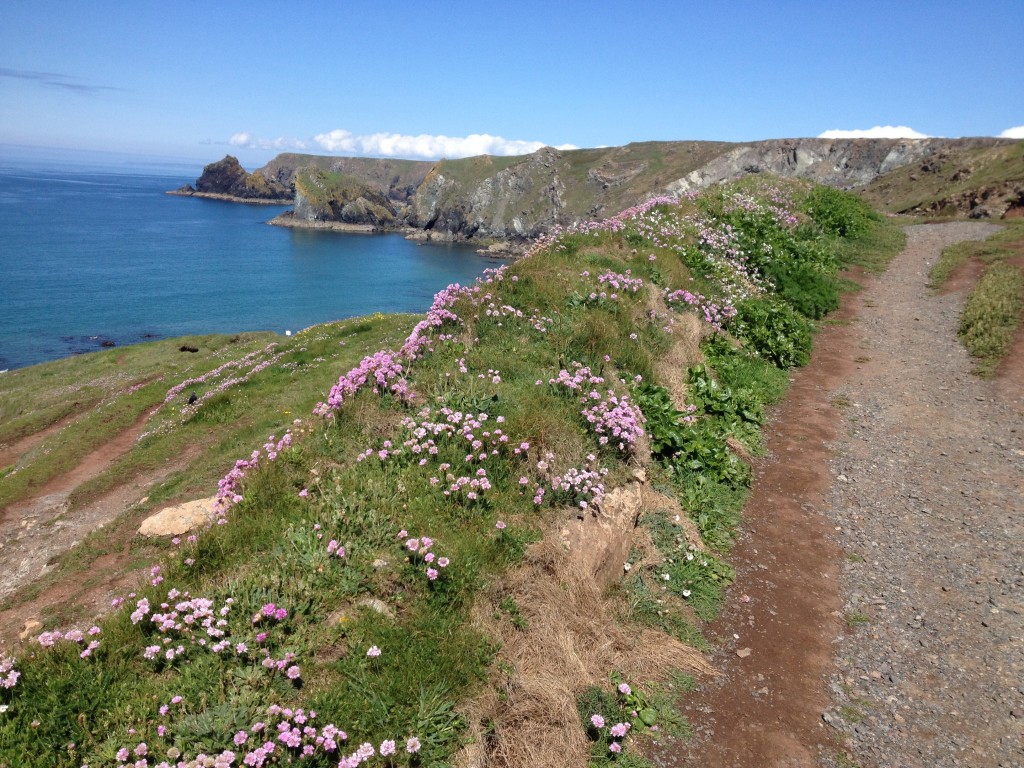 Living inland my knowledge of coastal flowers is limited so I bought a copy of "Wild flowers of the Lizard" which was useful. It suggests places to spot some of the flowers and is great for identifying the more unusual species.
3. Geocaching
The kids love geocaching, and they'll happily head out on a walk if they think there's the chance of finding treasure. There are quite a few geocaches and trails in the Lizard area, some of which are in popular locations so watch out for muggles (non-geocachers).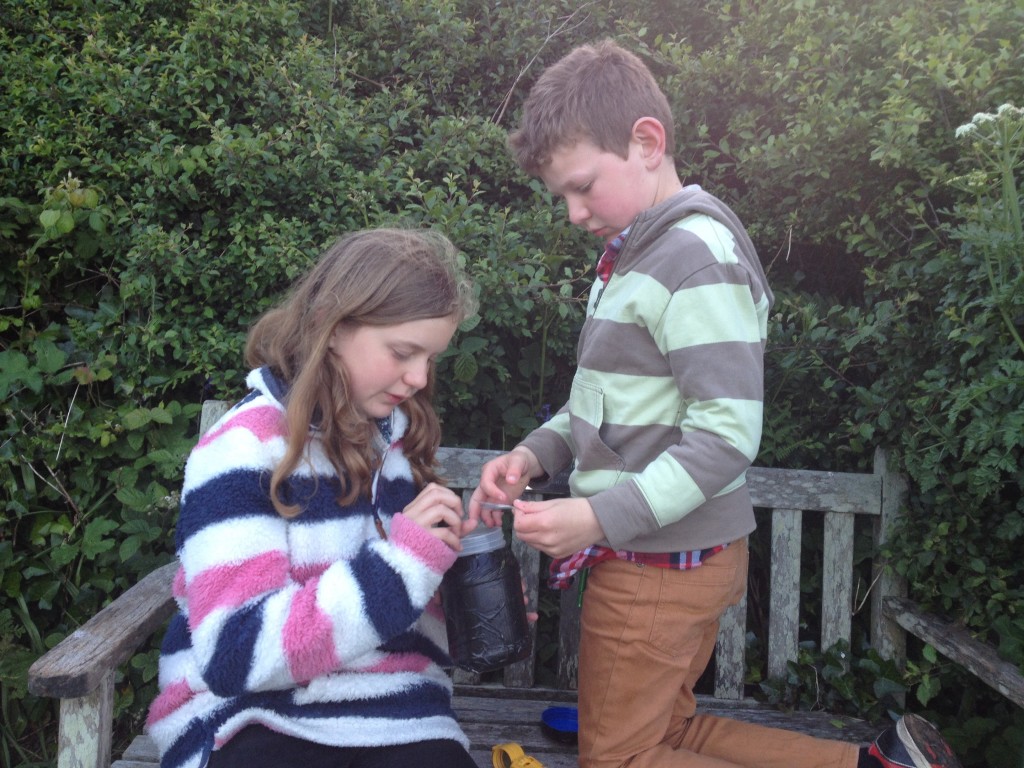 The only slight issue was lack of internet access which made it tricky to download the cache details. If you're reliant on a smartphone geocaching app it's worth making a note of the location and hint in advance of your visit.
4. Kynance Cove
According to Trip Advisor this is the number 1 place to visit on the Lizard Peninsula. It's not difficult to see why as the location is stunning. We walked along the coastal path from the Lizard although you can also park in the nearby NT car park. There's a good value cafe and toilets although no lifeguard cover.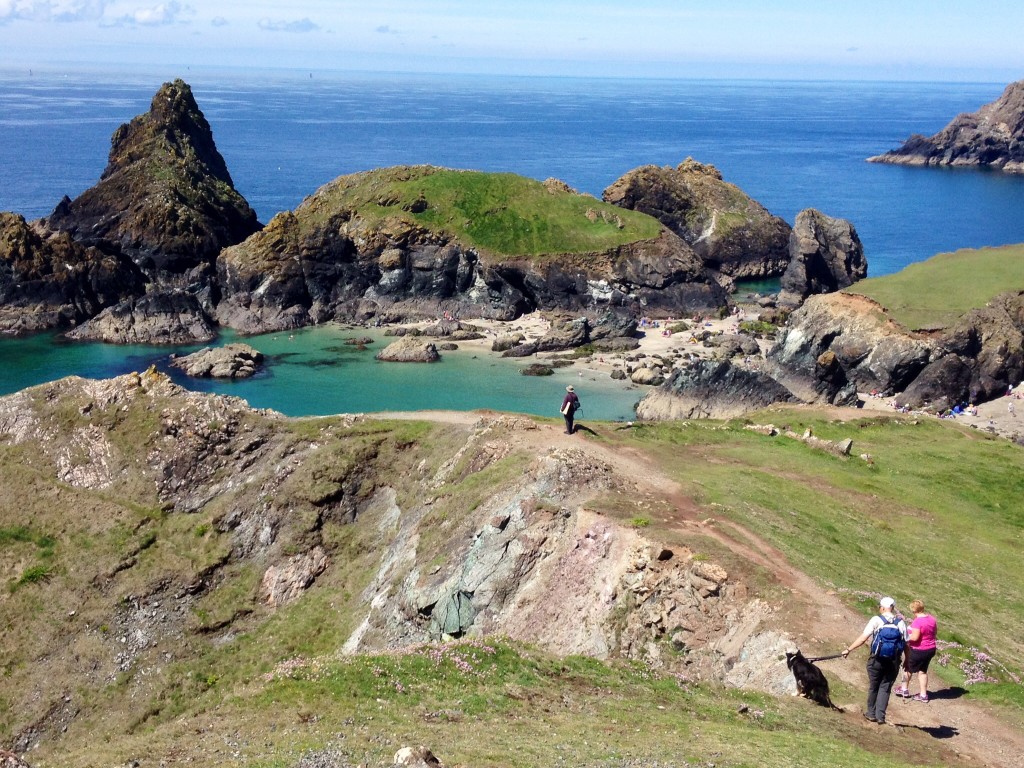 However it is incredibly popular. On the day of our visit you could hardly see the beach due to the number of people on it. It's best to go at low tide but if you're looking for solitude you'll need to visit out of season or perhaps early evening.
5. Walk the coastal path
This was the highlight of our holiday, and we tried to fit a walk in every day. All of the tourist shops have booklets with suggested routes, alternatively pick up an OS map (No 103) and plan your own. There are plenty of inland footpaths which allow you to construct circular walks or you could just do an out and back linear stretch of the coastal path.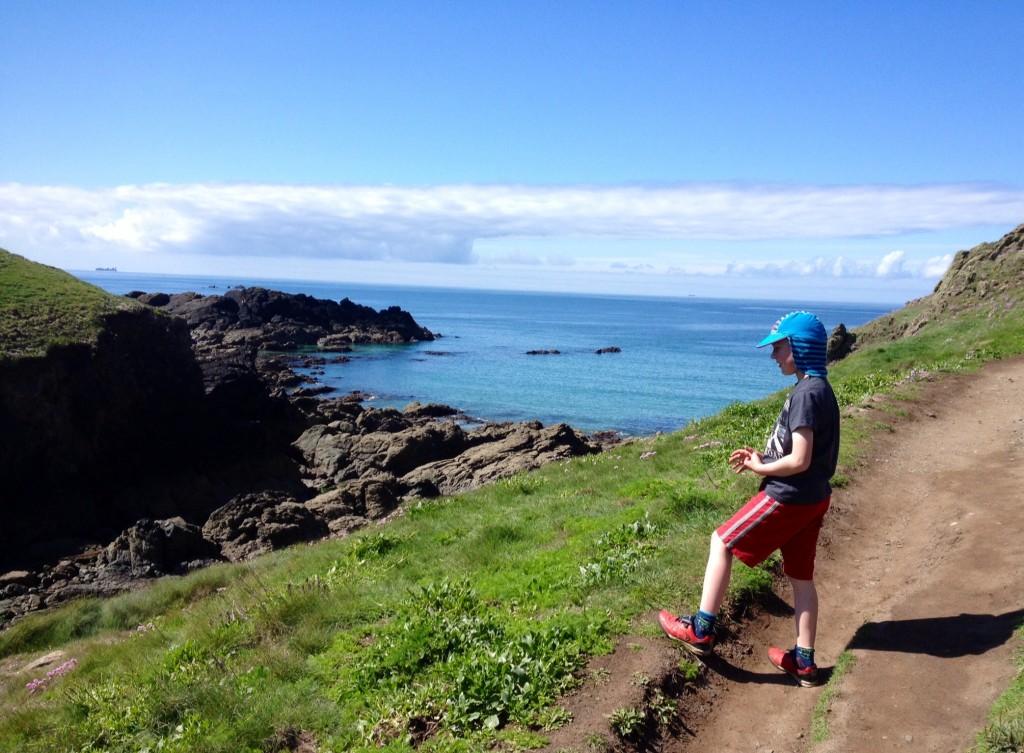 Our favourites were the walk from Lizard to Kynance Cove and from Mullion village to Mullion and Poldhu coves.
6. Marconi Centre
This unassuming building on a hill next to Poldhu Cove marks the transmission of the first transatlantic radio signal. Manned by volunteer radio enthusiasts, visitors can watch a short video which tells the story of this historic event and its preceding history.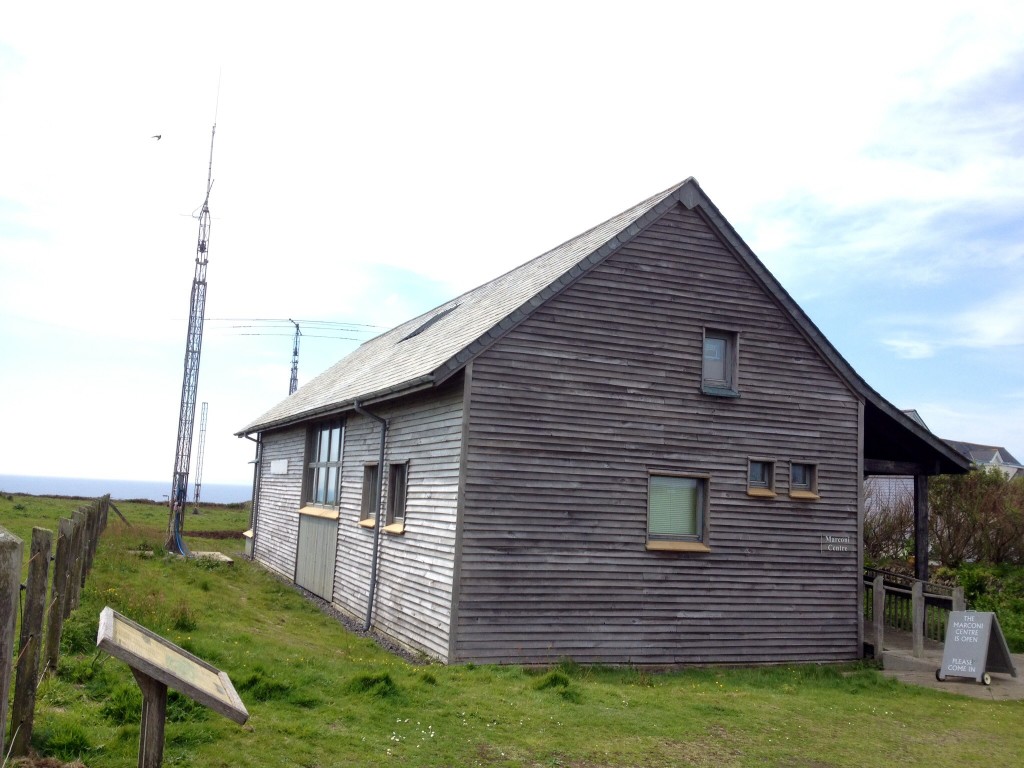 I learnt that the signal consisted of three dots (the letter S) as it was too difficult to transmit long dashes. My daughter had fun playing with the Morse code machines and received a certificate for tapping her name out. If you're interested in radio communication this is a great place to visit but even if you're not it's worth half an hour of your time.
7. Visit a garden
Giant rhubarb, bamboo groves and native wild flowers nestle alongside each other in the sub-tropical surroundings of Trebah Garden.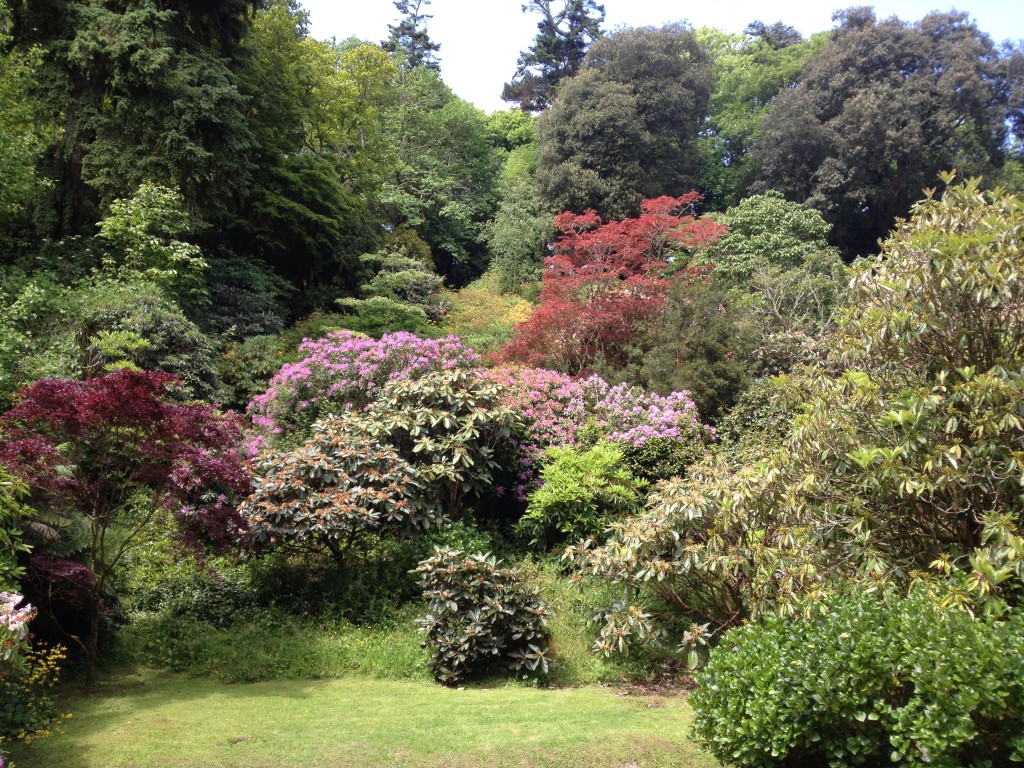 The garden spills down a valley to a private beach where you'll find a small cafe. Along the way you'll find tree ferns, huge lilies and winding paths to explore.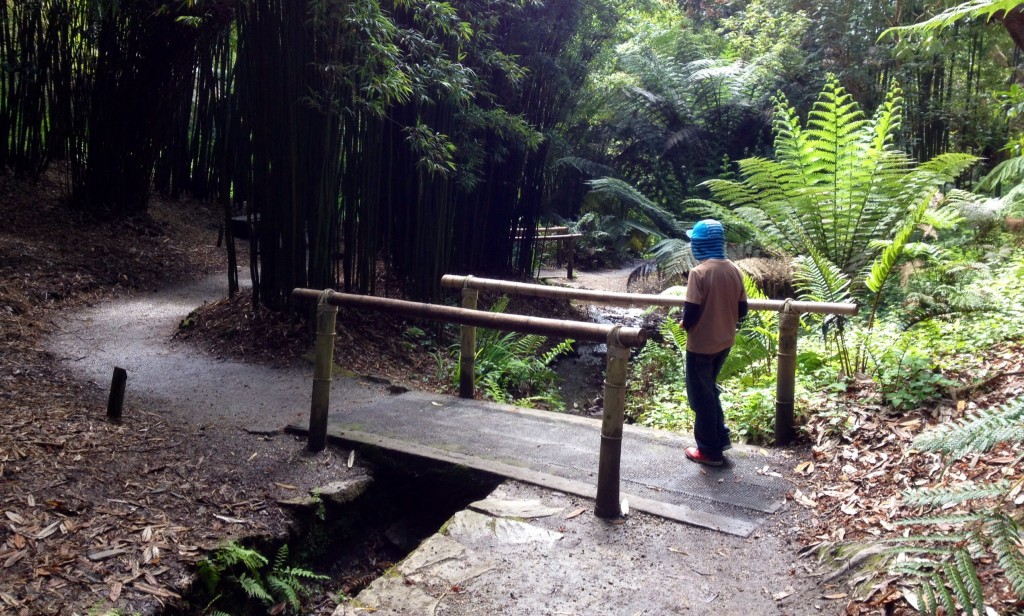 Trebah has a couple of playgrounds, children's trails and is dog friendly so an ideal family destination. The kids also enjoyed watching the koi carp in the fish pond.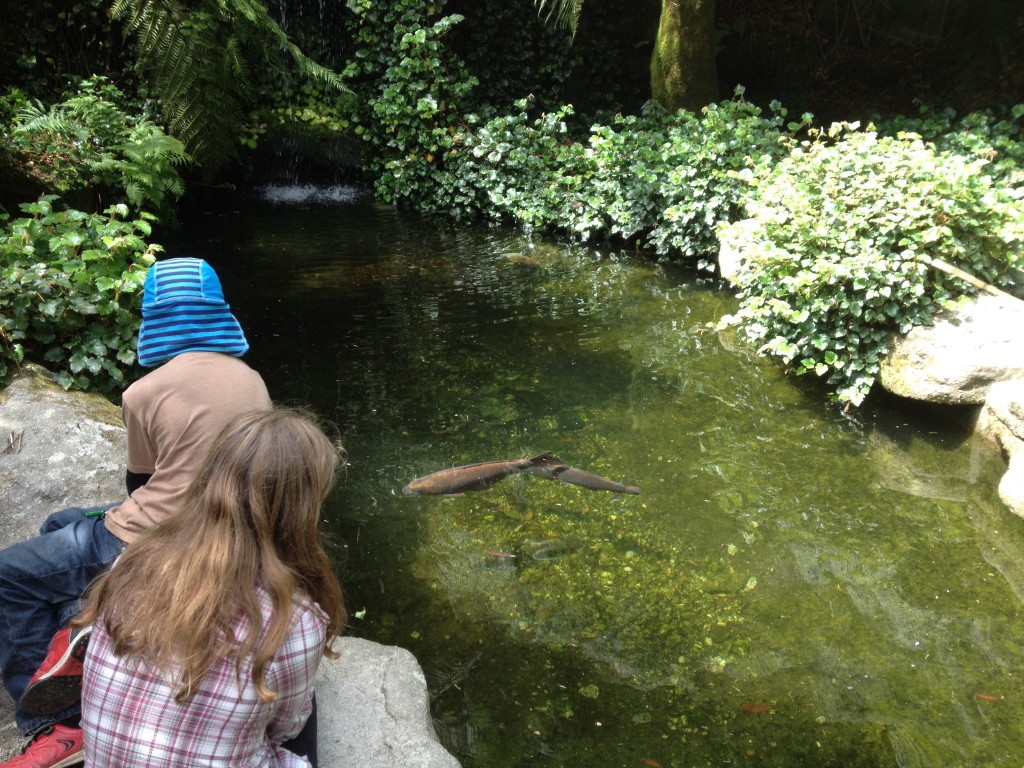 There are other gardens in the area which are open to the public. Glendurgan Garden is nearby and a good alternative if you're already a member of the National Trust.
8. Go rock pooling at Kennack Sands
Kennack Sands is near the small village of Kuggar. The beach suffered in the winter storms and much of the sand has been lost. However, visit at low tide and you'll be rewarded with great rock pooling.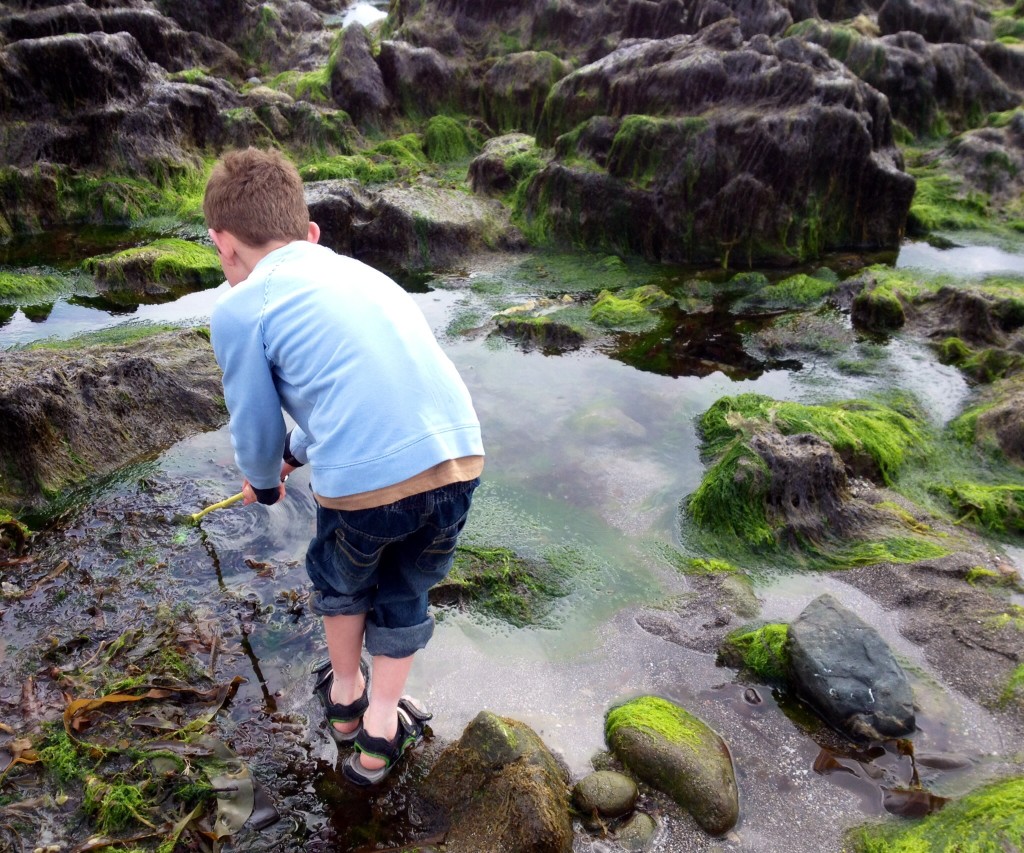 We joined an organised rock pooling session which I'd recommend as the leader identified our finds and told us interesting facts about them. I can now spot a velvet swimming crab by its red eyes and know not to pick them up (or to do so very carefully)! There are a couple of cafés, toilets and a car park next to the beach. If you fancy taking to the waves check out the surf school which operates from the Beach Hut.
9. Eat a pasty
When in Cornwall it's obligatory to try a pasty. I'm not really a fan (and being vegetarian doesn't help either) but the rest of the family enjoyed their takeaway lunch from Ann's Pasties in Lizard village.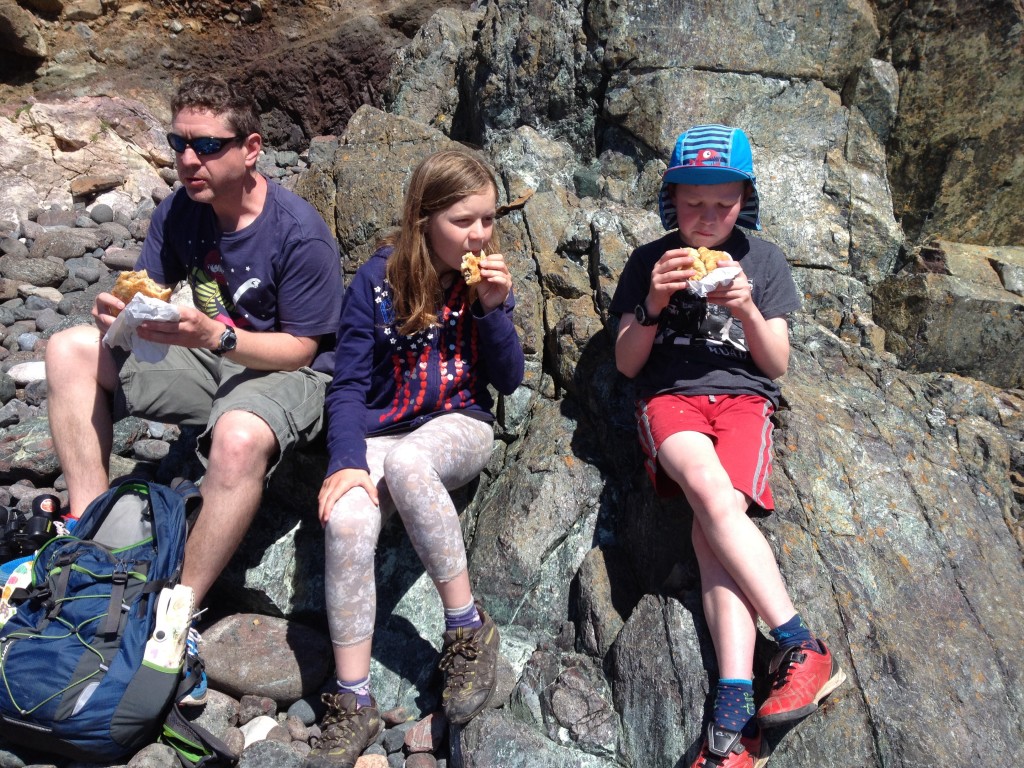 I'd hazard a guess that every beach cafe has a pasty offering, just make sure you pick up one of the locally made options.
10. Pebble hunting at Loe Bar
The shingle beach at Loe Bar separates Cornwall's largest lake (Loe Pool) and the sea. The surrounding area is owned by the NT and if you're feeling energetic you can take the 6 mile walk around the lake.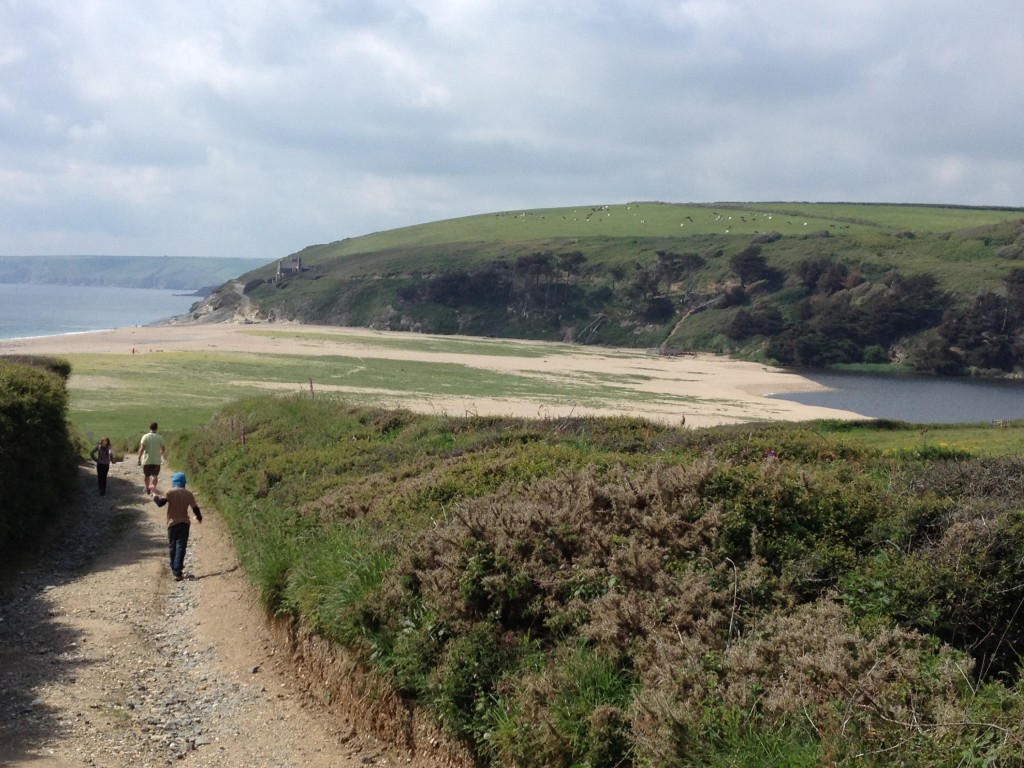 Alternatively just relax on the beach. It's not safe to go in the water here due to dangerous undercurrents and a steeply shelving shoreline but it's great for pebble hunting away from the edge. We enjoyed the simple pleasure of sorting through lots of smooth round pebbles of varying colours and sizes.
11. Coverack harbour and beach
We visited Coverack on a damp cloudy day and even in less than ideal weather conditions I could see it was a place I'd like to return to. We didn't spend long here but I'd imagine the beach is great in the sun.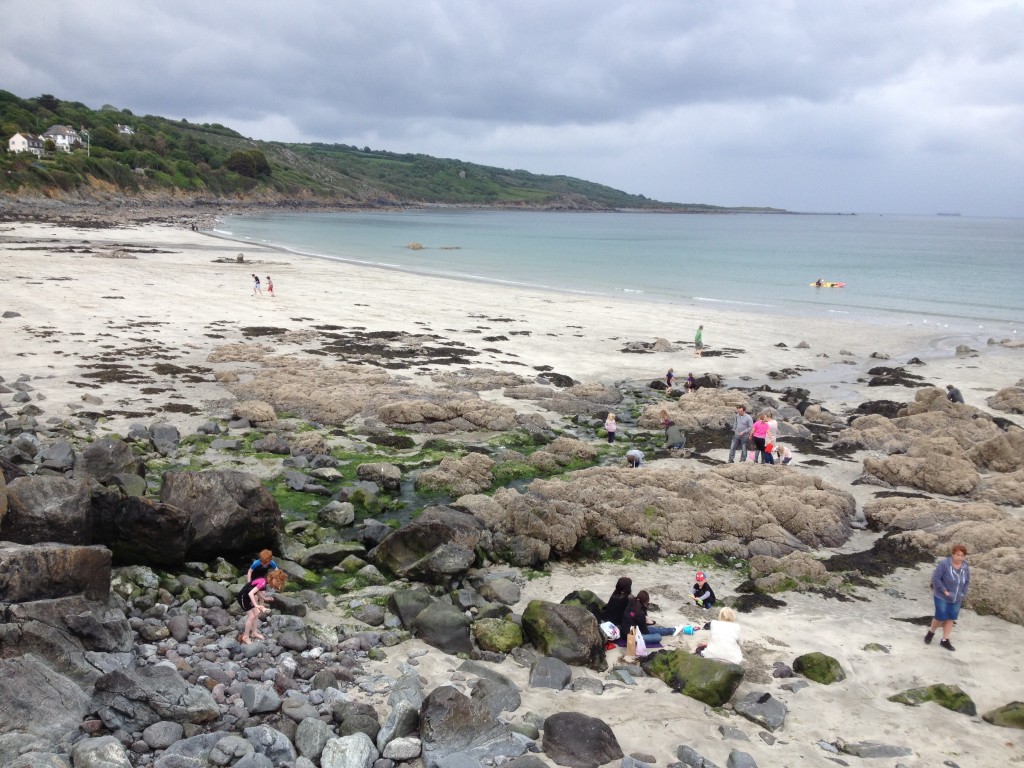 The village has a picturesque harbour area complete with brightly coloured fishing boats so its good for photo buffs too.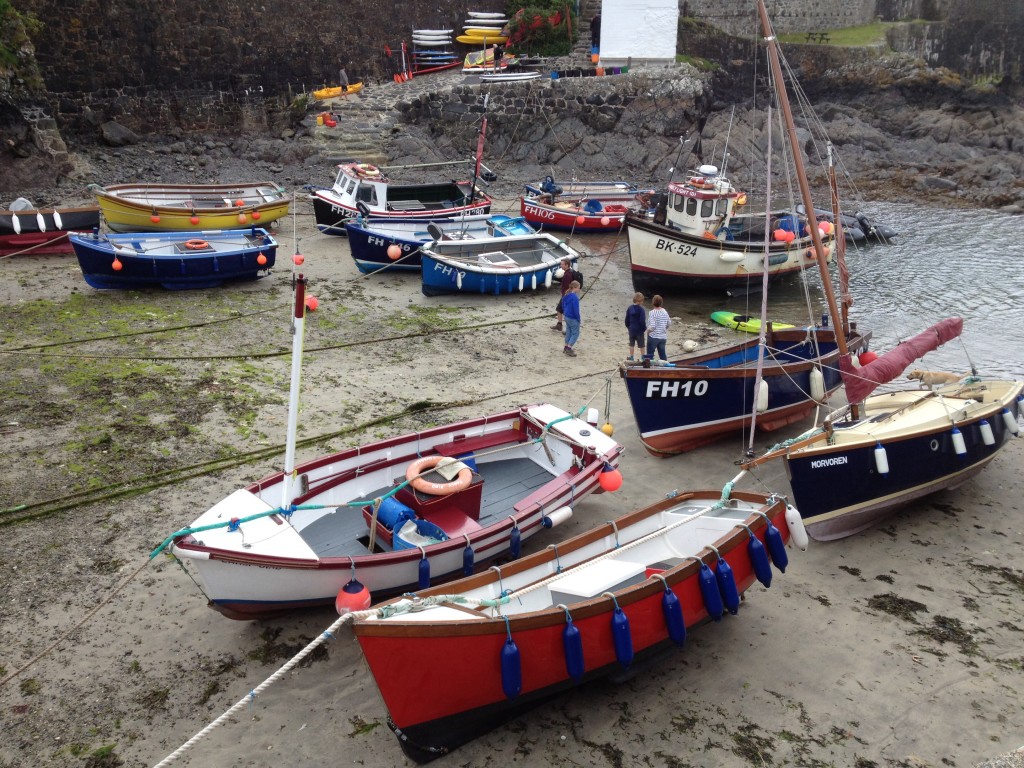 12. Eat an ice cream at Roskilly's
Roskilly's is an organic farm which makes and sells its own ice cream. You'll see it in a lot of cafés around the peninsula and you can also visit the ice cream parlour at the farm. It's a popular outing with young families who can enjoy the farmland walks, pat animals and watch cows being milked.
13. Visit Lizard Point
Just about everyone who visits the Lizard Peninsula makes the trek down to Lizard Point, the most southerly point in the UK.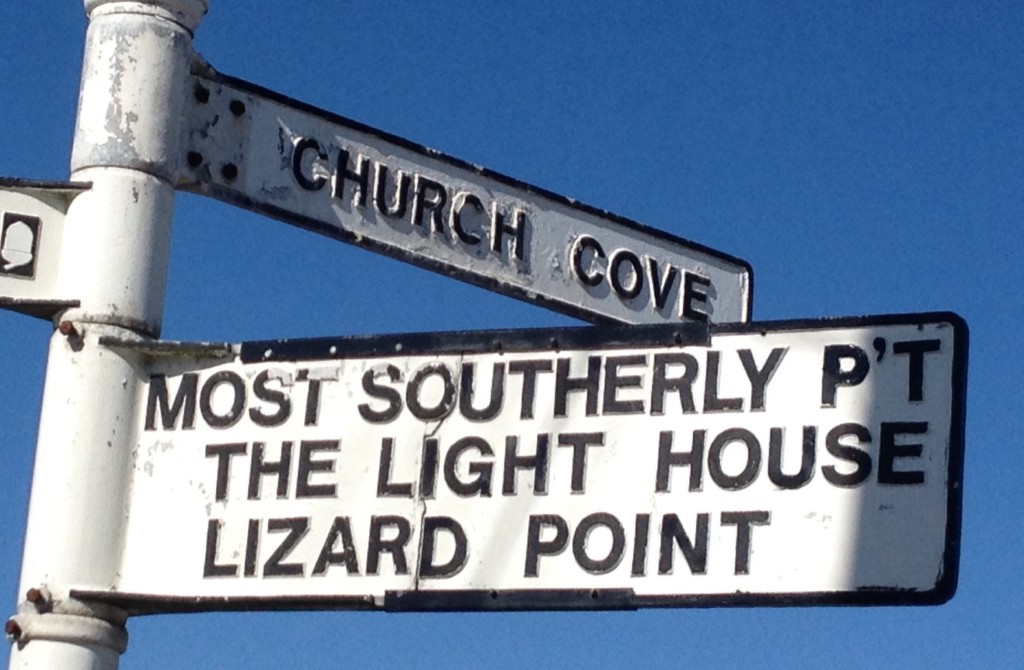 Take your binoculars as there are usually seals bobbing around in the waters off the Point. Whilst you're there pop into the NT wildlife watchpoint to find out more about the choughs which inhabit the Lizard cliffs. When you're finished head over to the cafe for a cream tea; the sun-trap garden has beautiful views.
14. Goonhilly Downs
The satellite dishes of Goonhilly Earth Station can be spotted from afar. It's used as a centre for controlling satellites and although the visitor centre is currently closed their website indicates it will re-open after refurbishment. In the meantime why not enjoy a walk across the heathland and combine space age technology with Bronze Age archaeology.
15. Mullion Cove
One of my favourite coves. The piers suffered damage in the winter storms so are subject to ongoing repair work. Even so the area surrounding the harbour is beautiful and worth a visit. We walked down to the cove from Mullion village and made a short detour to the small Chocolate Factory en route.
I hope you've enjoyed this round up of activities. We didn't get a chance to experience everything so if you'd like to recommend other places on the Lizard Peninsula please pop them into the comments below.
More info: