This AA circular walk from Great Bedwyn is full of variety and at just over 5 miles is perfect for families. Encompassing a canalside walk, the option to visit two industrial heritage attractions and finishing with a woodland trail there's plenty to keep kids occupied.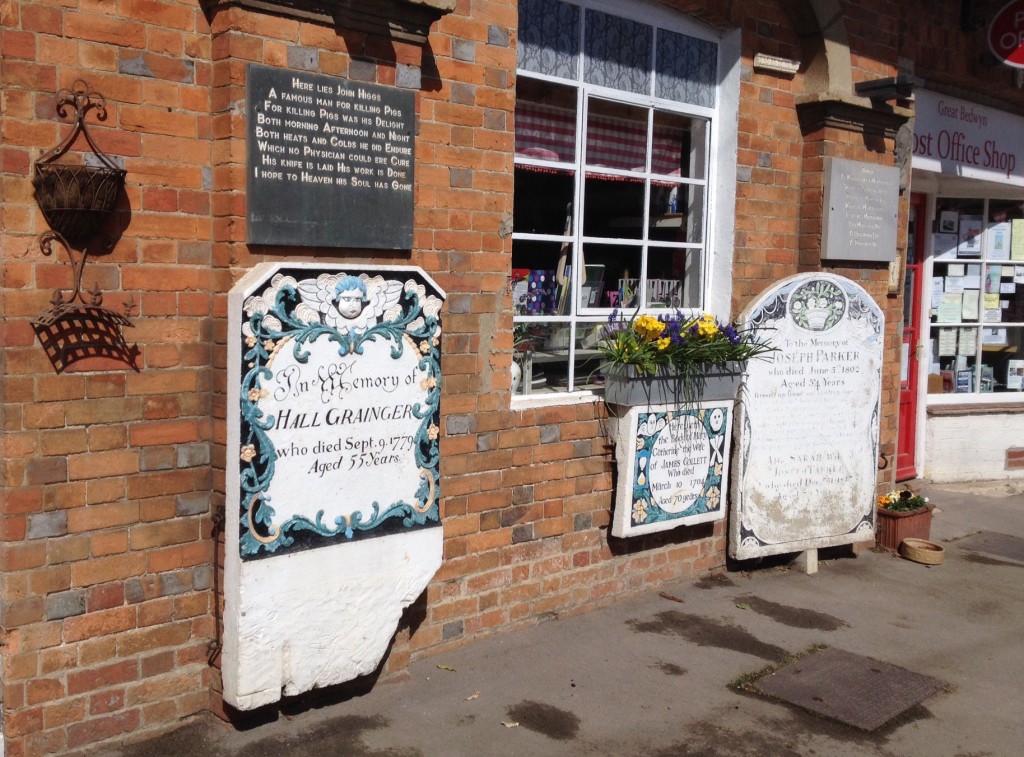 Our walk started from the village of Great Bedwyn. We passed the village Post Office, intriguingly adorned with stone plaques and monuments. They're a legacy of Lloyd's stonemasons who once operated in the village. My son couldn't resist pressing the 'Operate' button on a pineapple shaped fountain; fortunately for him there was no water in it.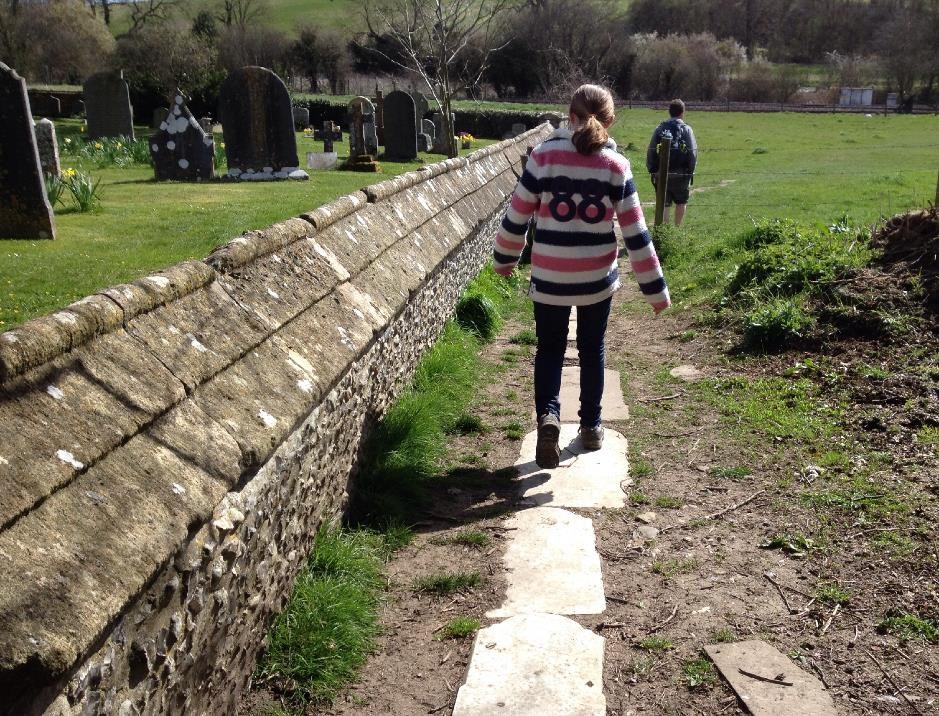 Walking past the church we found even more stonework as the path was made of headstones! We crossed over the railway track (used by high speed trains so cross carefully) to reach the canal.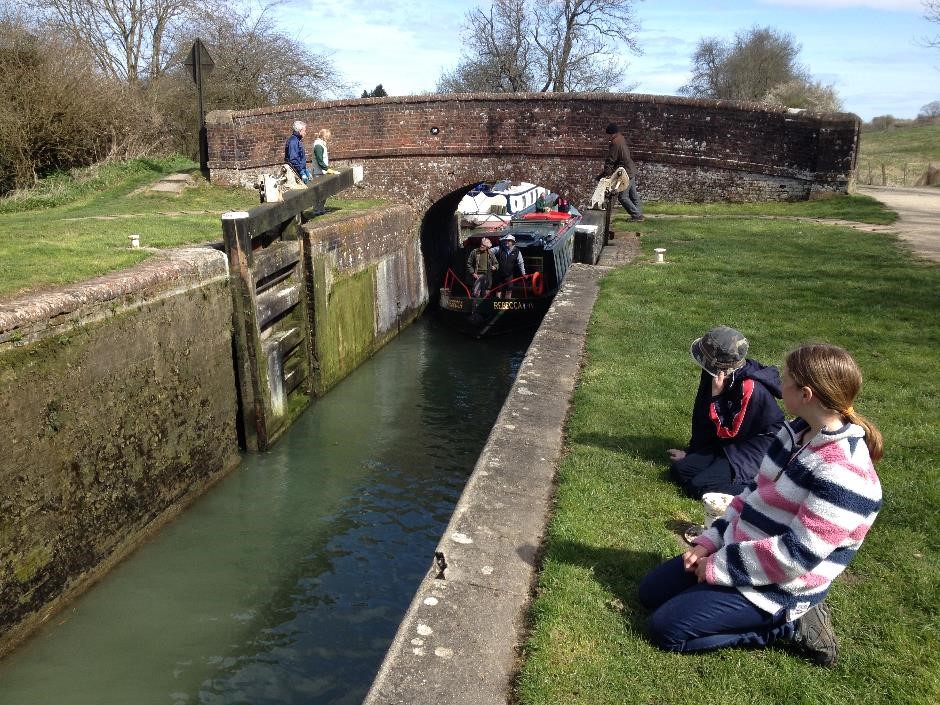 Kennet and Avon canal
Our route took us alongside the canal for 1.5 miles. There weren't many boats around but we did stop to watch one going through the locks. I often fancy hiring a canal boat for the weekend but I think I'd be a little nervous about crashing it.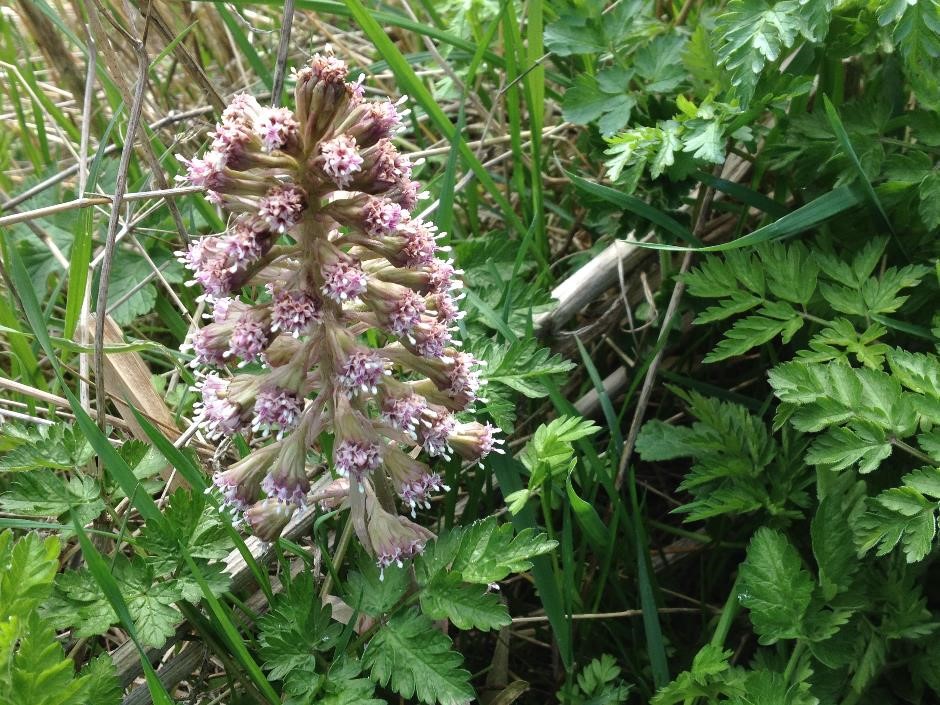 The flower above lined the ditch beside the canal path. I'd never seen one before so hoped it was something rare. However my mum immediately identified it as butterbur, not rare at all. The plant has many herbal medicine uses and its leaves were once used to wrap butter, hence the name.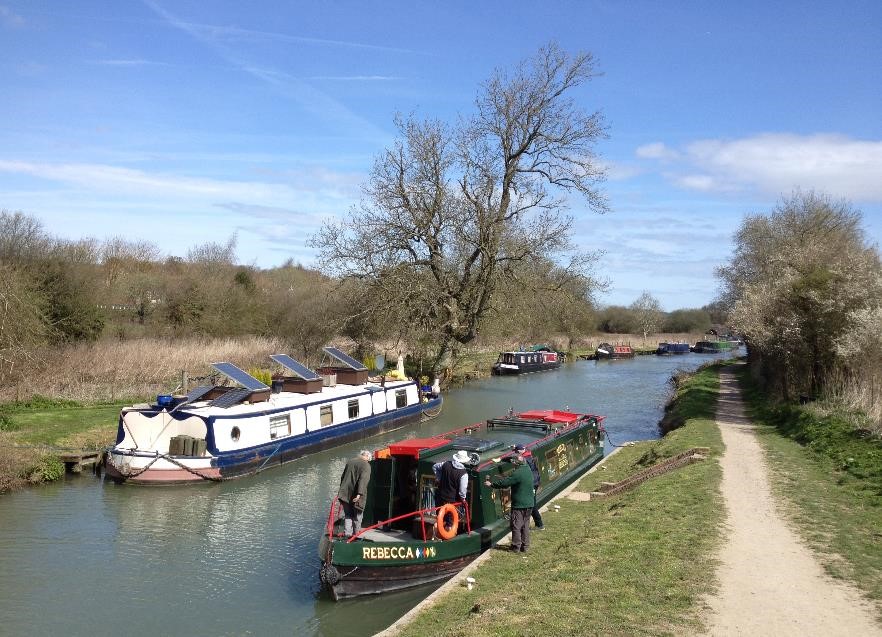 The Crofton pumping station marked the turning off point of our canal walk. Crofton Beam Engines were built around 200 years ago to help supply water to the upper stretches of the Avon and Kennet canal. The engines still work and are generally open for steaming weekends once a month.
From Crofton we walked into the village of Wilton. Wilton has the most pristine duck pond I've ever seen. Surrounded by picture postcard thatched cottages, one of the gardens had a small rowing boat temptingly moored next to it. My daughter has decided she's going to live in the village when she's older; I daren't tell her how much it's likely to cost!
Wilton windmill
It's a relatively short, but uphill, walk to the nearby Wilton windmill. Wilton windmill was built in 1821 and was in use for 100 years before falling into disuse. The mill was subsequently restored and is once again used for making flour. We could only look from the outside as we hadn't managed to co-ordinate our visit with its opening hours.
The last part of the trail took us back through the woods. Although we were never in serious danger of getting lost there were a few points where I wondered whether we were going the right way. Quite a few areas had been felled recently creating new clearings, which meant the walk instructions were harder to follow.
We knew we were on the right path when the village of Great Bedwyn came into view. A final downhill stretch, a short walk along the canal and we were back at the car having enjoyed a great afternoon walk.
If you enjoyed this you might also like to read about our walk up and down the Caen locks or our Cold War walk on Greenham Common. Alternatively if you fancy more of a challenge how about cycling along the Kennet and Avon Canal or an overnight backpack along the Lambourn Valley Way.
More info
Check the Crofton Beam Engines website for details of opening hours and dates. Adults cost £4.50 for static open days or £8 when the engines are in steam; children are free.
Wilton windmill is open 3-5pm on Sundays and Bank Holiday Mondays between Easter and the end of September. Adult tickets are £4 each, children are free. Even if the windmill itself is closed you can still walk around the site, view from the outside and use the picnic benches.